It's important to make sure you're properly prepared for a tour of the Vatican, so we put together this quick and handy guide to ensure you're all squared away for your visit.
So, you've booked — or are thinking of booking — a trip to the Vatican. That's terrific news! In addition to being the global center of the Catholic Church, the Vatican is also the world's smallest independent country! Yep, though it's smack dab in the middle of Rome, it's actually a completely autonomous country all to itself. And, with breathtaking architecture, history, and heritage, the city-state is among the most unique sites in the world and is a must-see location for people of all faiths while visiting Rome. Before you embark on your journey, it's important to make sure you're properly prepared for a tour of the Vatican. That's why we've put together this quick and handy guide to ensure you're all squared away for your visit.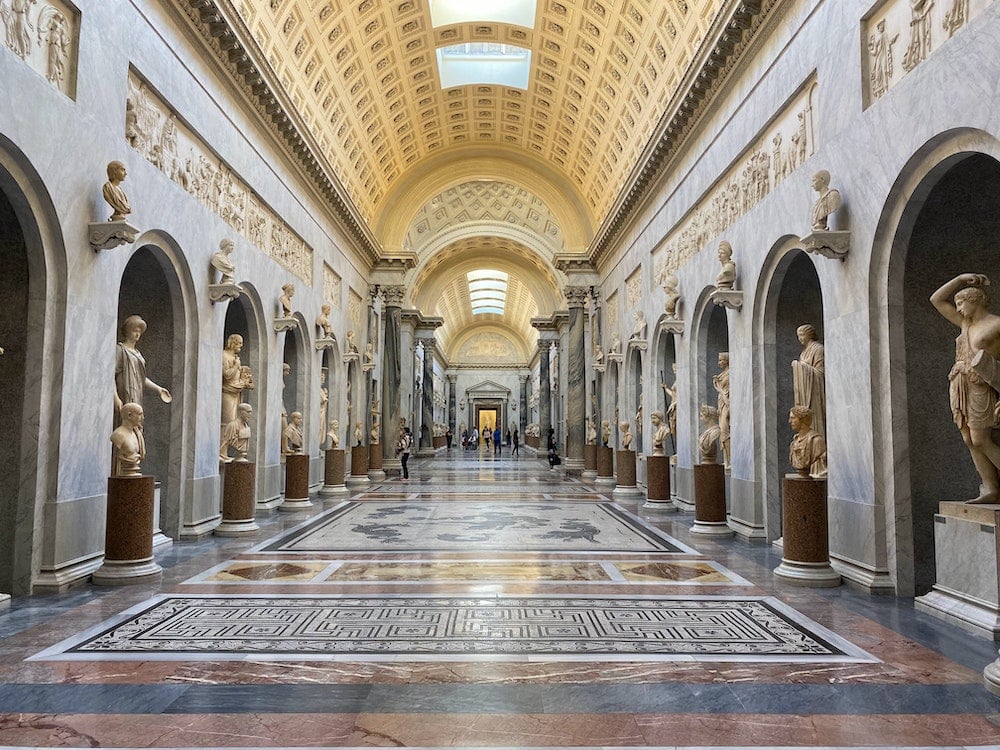 What to Wear
Remember, the Vatican is first and foremost a place of worship, so adhering to the dress code is one key to enjoying your trip. You'll definitely want to wear comfortable, lightweight clothing, and shoes that you'll be okay walking around in all day long. If you're going to the Vatican Museums, the Sistine Chapel, St. Peter's Basilica, or the Vatican Gardens, it's important to avoid sleeveless or low-cut garments, shorts above the knee, miniskirts, and hats. It's also a good idea to avoid wearing or displaying anything that might offend anyone who's on the tour or working in the Vatican — for example, certain graphic T-shirts or any R-rated tattoos. (If you're unclear on what to wear, you can always check out the comprehensive and easy-to-follow guide on the Vatican's website.) 
Photo Policy
Capturing your trip in pictures is a great way to preserve the memories of your visit for years to come. While you're in the Vatican, it's a good idea to always check in with your tour guide about the photo policy of different areas of the city. For example, while you can't take photos in the Sistine Chapel, you're free to snap as many pictures as you want of other parts of the Vatican museums and in St. Peters Basilica. (Just don't forget to turn off the flash!)  
What to Bring (and What to Leave at Home)
If you're out and about before your tour, you might have a large bag with you — no sweat! You're free to check all your luggage and backpacks in the cloakroom. Obviously, weapons, knives, scissors, and other metal tools are prohibited in the Vatican, but you'll also want to check any medium and large umbrellas, selfie sticks, tripods and stands for photography, video cameras, banners and signs, alcoholic beverages, and food. Strollers are welcome, as are walking aids and guide dogs for the blind or partially blind. (Otherwise, it's a good idea to leave your pup at home!) If you're not sure about a specific item, a full list of what to bring and what not to bring is readily available on the Vatican's website. Don't worry too much, though, because your tour guide or the helpful Vatican staff will be happy to answer any and all of your questions upon arrival, and if you have any prohibited items, you can always check them in the coat room.
Vatican Tours
Haven't booked your Vatican Tour yet? No sweat — the smallest country in the world isn't going anywhere any time soon! There are plenty of incredible tours you can take to experience the Vatican. The Complete Vatican Tour With Vatican Museums & Sistine Chapel is a great place to start, especially if you've never had the pleasure of visiting the Vatican before. You'll dive deep into the Vatican Museums with an expert licensed guide to reveal the best of the museum's collections at a relaxed pace — with a skip-the-line entrance, which means you'll beat the worst of the crowds. (Phew!) Oh, and did we mention that you'll also be able to stand under Michelangelo's ceiling in the Sistine Chapel and learn about the incredible stories and history behind its frescoes? Plus, with only 20 people (or fewer), a comfortable headset, and an expert guide, your experience will be intimate and distraction-free.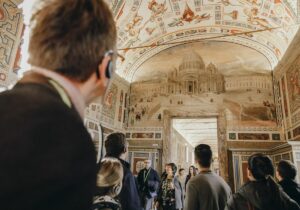 Or, if you're looking for something a little more behind-the-scenes, try the Inside the Vatican After Hours: Sistine Chapel, Museums & Aperitivo tour, where you'll skip the line and walk through the Sistine Chapel and all of the main galleries within the Vatican Museums, including (but not limited to!) the Raphael Rooms — which are laden with extraordinary frescoes by the Renaissance master — and you'll check out the ornate sculptures in the Octagonal courtyard and the awe-inspiring Gallery of Maps. Since the Vatican will be closed to the public (it is the "After Hours" tour, after all), you'll be treated to a rare moment of tranquility in an otherwise bustling area, perfect for reflecting on your enlightening and spiritual afternoon. Additionally, you get to visit the Pinecone Courtyard, the Gallery of the Candelabra, the Gallery of the Tapestries, and more fascinating sites. After adventuring through the many wonders of Vatican City, there's no doubt that you'll have mustered up an appetite. Not to worry: City Experiences has got you covered. Once you've completed the tour, you'll stop at the Pinecone Courtyard, which is where you'll get the unique pleasure of tasting a selection of aperitivo, or a pre-meal drink and snack, before you inevitably hit the streets in search of pasta and fine Italian wine.