There's nothing more iconic than floating through the canals by boat when visiting Venice—and in fact, a traditional Venice gondola ride is probably at the top of most people's itineraries. But there are some common misconceptions surrounding the process, and we're here to clear up any questions.
So you don't get hoodwinked by a gondolier demanding a much higher fare than strictly regulated by local law, for instance, we've rounded up our handiest tips for hiring a gondola in Venice. As the old adage goes, know before you go: you  want your gondola experience to be memorable in the best possible way.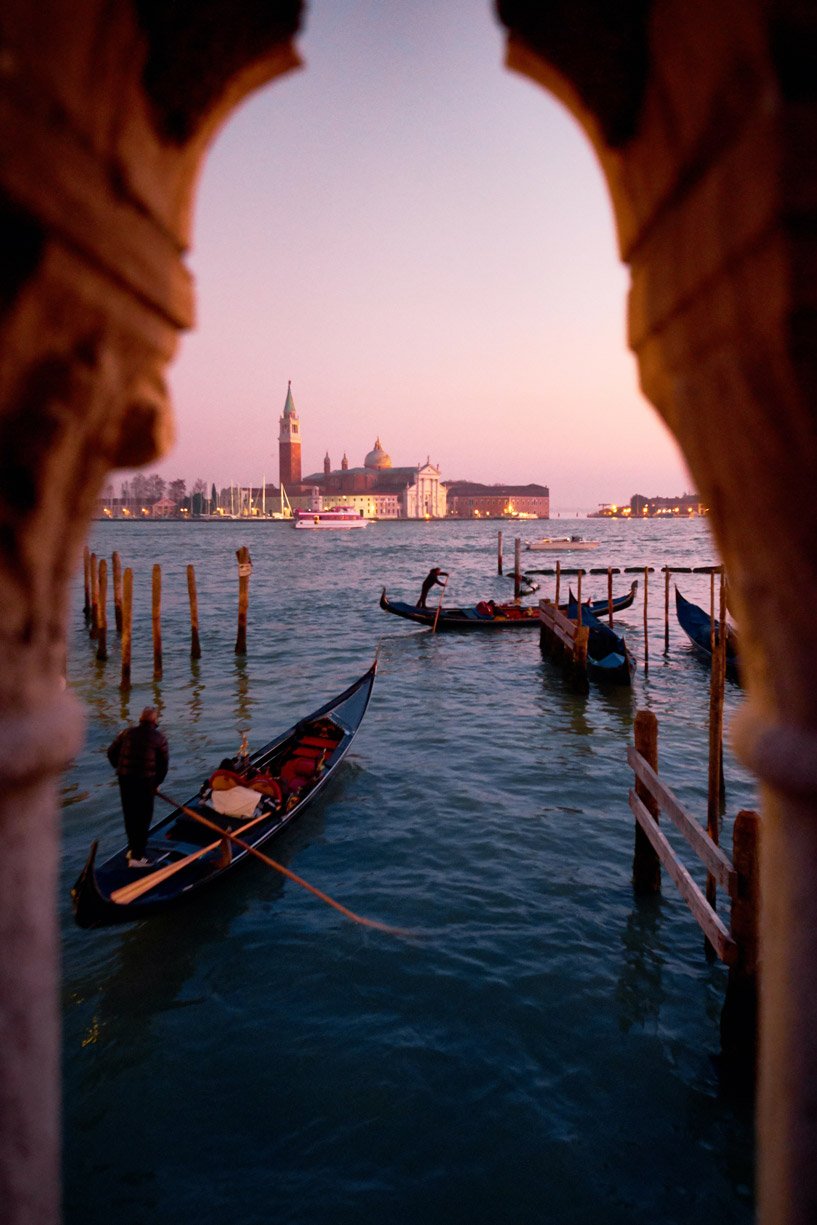 What's the easiest way to book a Venetian gondola ride?
If you'd prefer to avoid any unpleasantries with the occasional dishonest gondolier, book a tour featuring a shared gondola ride through Venice's canals.
The popular Venice in a Day tour includes stops at St. Mark's Basilica and Doge's Palace as well as a float in a wooden boat, and the Venice Gondola, Market & Food Tour is a gourmand favorite that includes a famed gondola ride as well.
Is it worth taking a gondola ride in Venice?
Absolutely! Meandering along the narrow canals in a traditional Venetian gondola tour has the potential to be a highly memorable, romantic moment on your trip to La Serenissima. Sure, it's a touristy thing to do, but you're visiting Venice for the full experience, so why not?
How much does a gondola ride cost?
You might've thought you could haggle over costs with the gondolier in command of the vessel, but that's not the case—there's no negotiating for an ultra-cheap gondola ride.
The price of a private gondola ride in Venice is governed by local authorities, who cap the price of a 30-minute ride at €80, with rates going up to €100 after 7:00 pm. And that's not the price per person—it's for the gondola ride itself, and that could help you cut costs. Up to six people can usually squeeze into the vessel, so a shared gondola ride shouldn't set you back too much, considering the price per person.
Note that most gondoliers only accept cash when you're paying them directly, so be sure to have exact change, lest they try to pull a fast one and claim they're out of change. If you'd prefer to pay by card, book your gondola ride online beforehand.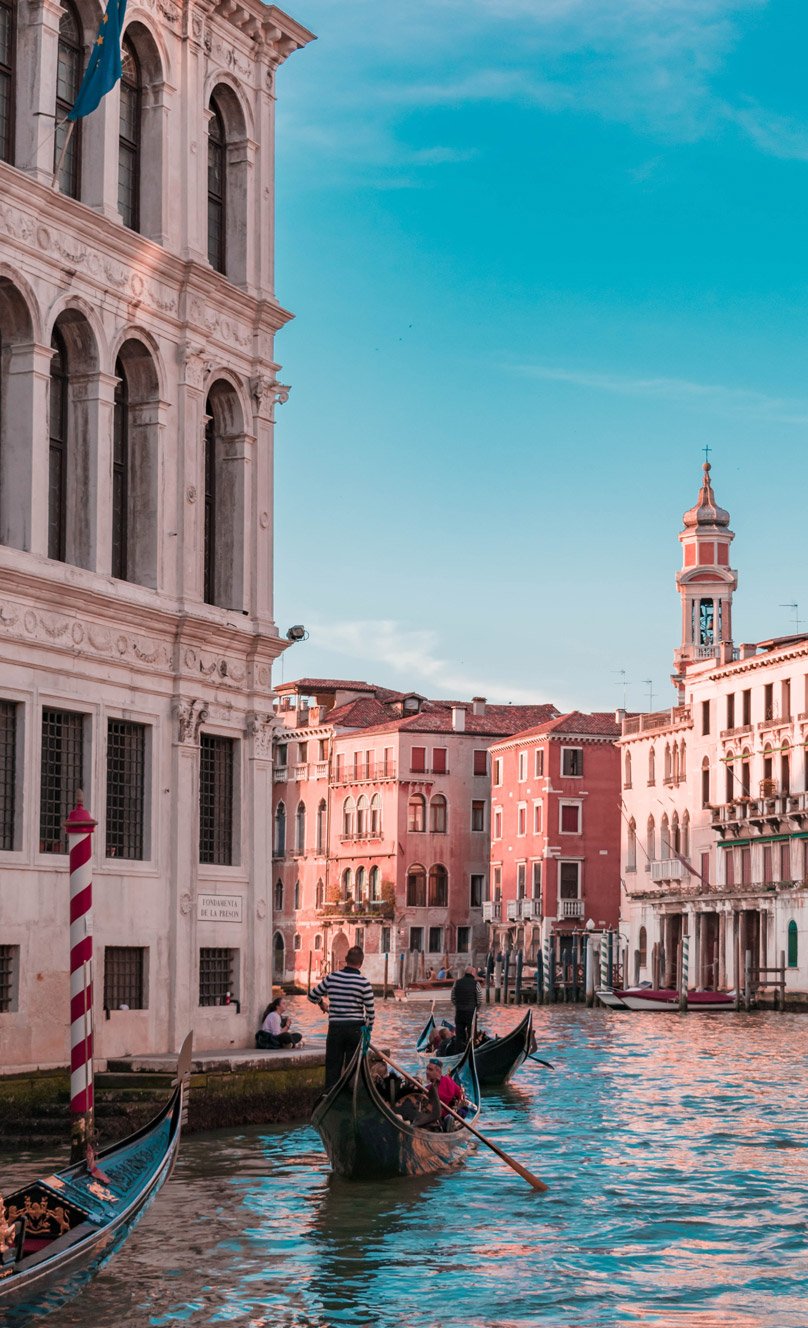 Should you tip your gondolier?
A gratuity is already included in the price of your gondola ride in Venice, so don't feel obligated to tip your gondolier further.
That said, you may have a gondolier who goes above and beyond your expectations. We'd probably hand a few extra euros to a singing gondolier or a gondolier who was excellent at giving the lowdown on Venetian history and culture.
How do you avoid getting ripped off on a gondola ride?
Bring cash, and do not negotiate on costs. If the gondolier seems determined to up the price, you might flash the official rates on your smartphone, but if they insist, walk away—there are plenty of honest gondoliers on the Grand Canal who would be happy to welcome you aboard for the standard regulated price.
What you can negotiate is the duration of your gondola ride. If you'd like a lengthier trip, just ask your gondolier if they would be willing to take you around the canals a bit longer. The price in that case is still regulated: a  45-minute ride costs €120 and an hour-long gondola ride runs €160.
How easy is it to find a gondola ride in Venice?
It all depends on what time of day you're looking to book. Early morning and after dark are generally good bets for a spontaneous gondola ride in Venice, while high-traffic periods are usually during the day and early evening.
If you'd like to get out on the water during those high-traffic periods, it makes sense to book your ride online in advance—that way you know you're covered, and you won't have to mess with trying to find gondolas at peak times during your stay in Venice. (Booking with City Experiences is smart in this situation too; the Welcome to Venice walking tour is another great option.)
What's the best route for a gondola ride in Venice?
There isn't a "best" gondola ride per se—you're unlikely to find a route through the Venice waterways that isn't picturesque.
Some travelers may prefer a gondola ride off the main canals to explore the quieter, lesser-known nooks and crannies of the Floating City, while others might decide to go all in and take in the heavy hitters, complete with a tour along the busy Grand Canal and a pass under the Rialto Bridge.
Depending on the time of day, however, the gondolier may leave the exact route to their own discretion, due to water traffic and demand. Gondoliers follow specific routes, so if you're hoping for a more tailored ride, you'll be better off with a water taxi. You can look into hiring one for your stay.