Maryland residents know how good they have it. "Many locals have been eating tender, sweet crab meat from the Chesapeake Bay since they were old enough to chew," says The Today Show.
Baltimore itself is a hidden gem of a city to stroll around , but it's well known tohile it's a cit. for crab cake fans who want to dive into some of the most delectable cakes on the Eastern seaboard.
While crab cakes are mouth-watering when made just right, what is it that makes one excellent? "Freshness is key ⁠— and elusive," says The Baltimore Sun. Texture is also important but not so easy when making a great crab cake: "The cake should be moist on the inside but retain its shape; it shouldn't fall apart when you stick a fork in it."
So where should visitors go to for the best crab cakes in Baltimore? There are so many spots to choose from, so let's get started:
Established Baltimore Restaurants Known for Their Crab Cakes
Jimmy's Famous Seafood is not only a Baltimore staple for crab cakes, it is also ranked No. 11 in Food & Wine Magazine's list of 19 "Best Crab Cakes in the U.S."  The restaurant was founded in 1974 by its namesake Dimitrios "Jimmy" Minadakis and quickly became a Maryland landmark. Their crab cakes are a family recipe with top quality crab meat. Chef/owner Tony Minadakis always tries to source locally, and his crab cakes bring in customers from all over the world.
One of the oldest restaurants in Baltimore offering crab cakes is Faidley Seafood, which was founded in 1886. The restaurant is particularly known for its lump crab cakes, while "the Lexington Market stalwart still manages to stand a notch above the rest; made with fresher-than-the-rest lump crab meat, perfectly rounded and evenly cooked according to Nancy Devine's top secret recipe," says The Baltimore Sun.
Be sure to head over to Aldo's, a family-owned gourmet restaurant in Baltimore's Little Italy, where son Sergio Vitale is chef. He creates their crab cakes from local blue crab and cooks them "sous vide" where they stay very moist inside but crispy outside. The tasty crabs feature "authentic flavors done in a modern chef way in such an elegant setting," according to USA Today 10Best.com.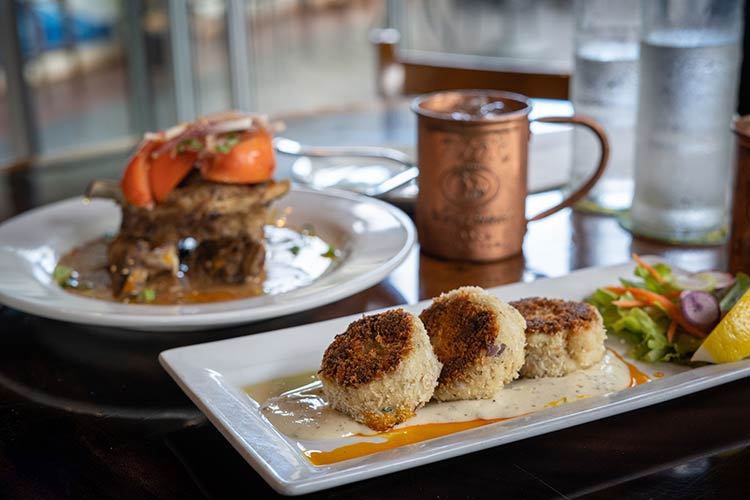 Take a Break and Check Out Baltimore's Amazing Attractions and Sites
After you've eaten some of the city's amazing crab cakes, take a break to see some of the fun things Baltimore has to offer. Start with the National Aquarium, which has been thrilling visitors since 1981. From sharks and crocodiles to two-eyed sloths, you'll see animals from all over the world. You can also pet a stingray, watch the dolphins, and so much more.
The Baltimore Harbor Tour is a 60-minute interactive tour and sightseeing cruise from Inner Harbor. It is available Friday to Sunday and other select dates from March through October. You'll learn all about Baltimore's history while you look at the sites and listen to an animated narration throughout the cruise. You'll see the USS Constellation, Fells Point, National Aquarium, and more.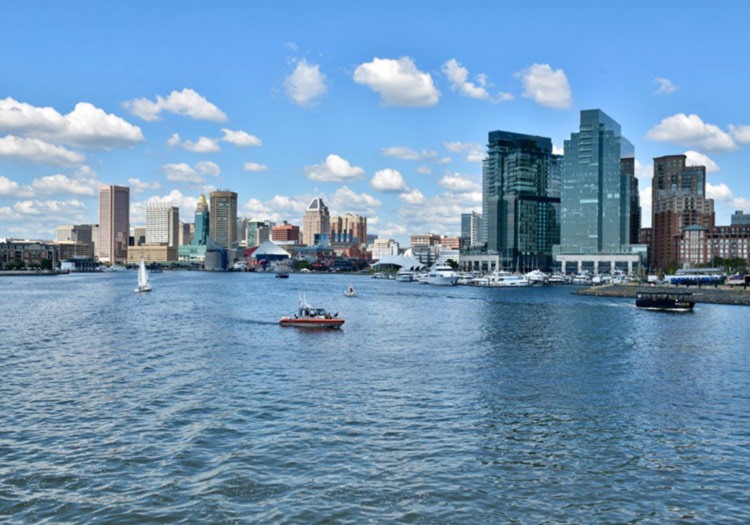 More of Baltimore's Crab Cake Heaven
Just about everywhere you turn in Baltimore, you'll find crab cakes. Pappas Seafood Co. is a local favorite that Oprah Winfrey also loves. Pappas is a family-owned establishment that has served up its crab cakes for more than 40 years. "The 'colossal' Maryland crab meat that goes into Pappa's 6-ounce crab cakes– always fresh, never frozen– yields a succulent, browned butter taste," says Graceandlightness.com.
If you want to go big, check out Koko's Pub for "Baltimore's largest crab cake," weighing in at 11 ounces. Opened in in 1985 by John and Joanna Kocovinos, the small "hole in the wall" only sold 20 crab cakes a week in the beginning; now they sell more than 1,000 a week to people from all over the world. Like many other restaurants, Koko's uses Old Bay seasoning, created in Baltimore.
Go a little off the beaten path and head over to Roy's Kwik Korner Inc., "Home of the Baseball Crab Cake." Located in Glen Burnie, Maryland, just outside of Baltimore, "It's the go-to place for in-the-know locals and weary travelers landing at or taking off from Baltimore-Washington Thurgood Marshall International Airport," says Visit Annapolis website. For 41 years, Roy's has been serving a full menu along with its legendary crab cakes.
After eating all the crab cakes you can handle, take in amazing views of Baltimore's historic Inner Harbor with the Sights & Sips Cruise. This one-hour Happy Hour sightseeing excursion features narration and is available on select Fridays, Saturdays, and Sundays from April through October.
From some of the best crab cakes you can eat to skyline views of Baltimore, you'll never go hungry or get bored in this city. It's got so much to offer throughout the year, along with crab cakes galore.