When you think of Boston, Massachusetts, what comes to mind? The Freedom Trail? The New England Aquarium? A delicious food and drink scene? Well, all of the above are true, but that list would be starkly incomplete if it didn't include ample opportunities to get on the water. If you're lucky enough to work in or near the city of Boston, you have the unique opportunity to host your corporate events in one of the best cities in the United States. And, rather than go to the same old event spaces that you're used to, why not try something new? If you're not sure where to host corporate events in Boston, here's a little hint: Get out on a yacht!
Now, there's no shortage of fun corporate event ideas in Boston, but we can guarantee that there's no better — and more exciting — Boston corporate event venue than what City Cruises has to offer. Their unbeatable hospitality and fleet of world-class vessels mean you and your guests are in for the time of your lives. Plus, City Cruises' experienced team takes care of everything, from start to finish. Ready to learn more? Fill out this form and an Event Planner will contact you! Now let's dig in.
The Uniqueness of City Cruises in Boston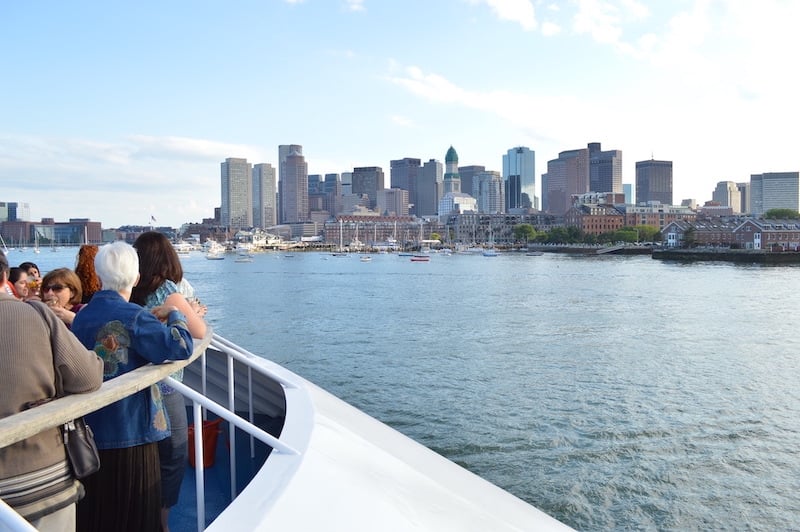 Now, you could pick any old boat rental company at random to help you charter a boat or rent a yacht, but trust us — you probably don't want to. You need a brand you can trust (this is work, after all), and City Cruises sets themselves apart from the crowd with flexible packages and amenities that turn your corporate event dreams into a unique floating venue experience. On top of that, you'll get unique views of Boston that only come from being on the water. (If you think the skyline looks good now, just wait.) Plus, since City Cruise tailors your experience to your individual needs, your corporate event will be hassle-free and a ton of fun. With this unique venue, highly trained staff, and friendly concierge crew, there's no doubt you'll have a great time.
Types of Corporate Events City Cruises Can Accommodate in Boston
Since the brand is so agile, City Cruises can cater to a variety of corporate events, from client entertainment and employee outings to high-level meetings, special events, holiday parties, and more. Of course, you're also not limited to only corporate events: Whether it's a going-away party, birthday party, wedding, bachelor bash, or any special occasion, hosting your Boston party on the water will be a blast.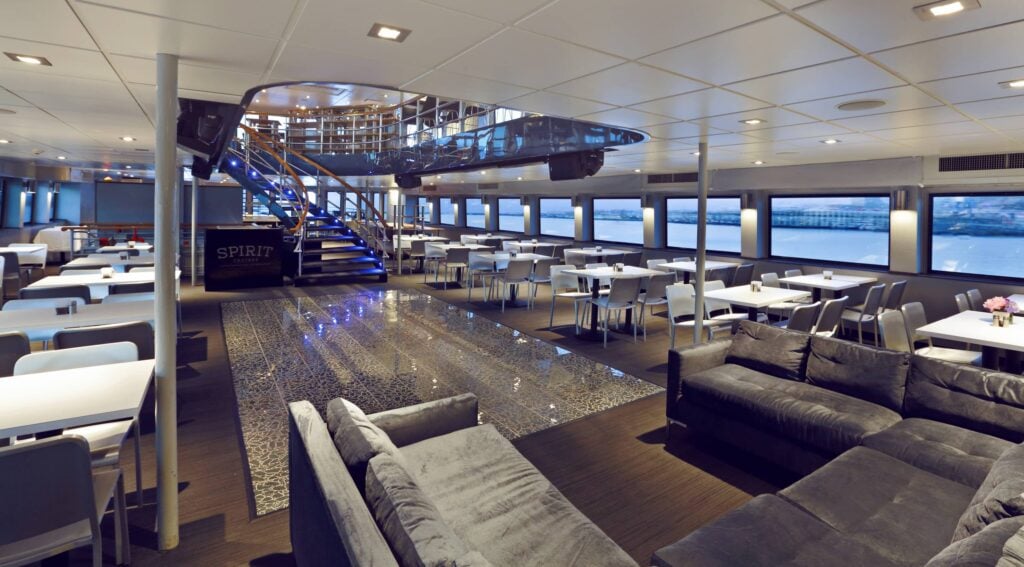 Exploring the Amenities That Will Make Your Corporate Event
The City Cruises fleet in Boston has everything you could look for when it comes to event spaces. The vessels span all the way from the Boston Odyssey, which is a massive, multi-tiered yacht that hosts up to 600 people, to the intimate Boston Elite, an intimate private yacht complete with a dining room and cocktail lounge. (All of which are complete with state-of-the-art amenities and some of the most experienced crew in the city, of course!) You and your guests will also enjoy chef-prepared menu options that can feature seasonal menus; full bar service packages with craft cocktails, delicious beer and wine; and a slew of non-alcoholic options. To top it all off, on the entertainment side, you can customize the activities and music to your exact preferences while aboard. Plus, if you're on a yacht, you and your guests will be comfortable during your entire voyage thanks to the climate-controlled interiors and open-air outdoor decks.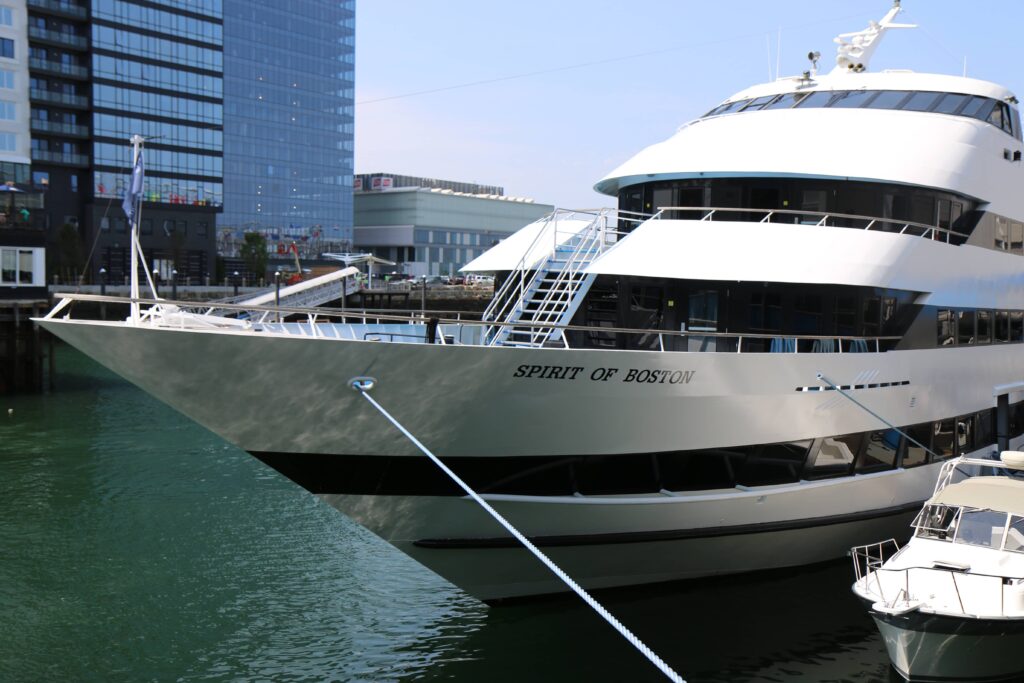 Benefits of Hosting Corporate Events with City Cruises
If you work there, you know that Boston is a city on the water, and getting out on the ocean is a dream come true. If you're looking for an unforgettable corporate event experience, taking in Beantown's skyline from the ocean is your best bet. Plus, corporate cruises aren't only for a handful of Fortune 500 companies — with various packages tailored toward different budgets, firms big and small can enjoy what City Cruises has to offer.
Cruising Through Boston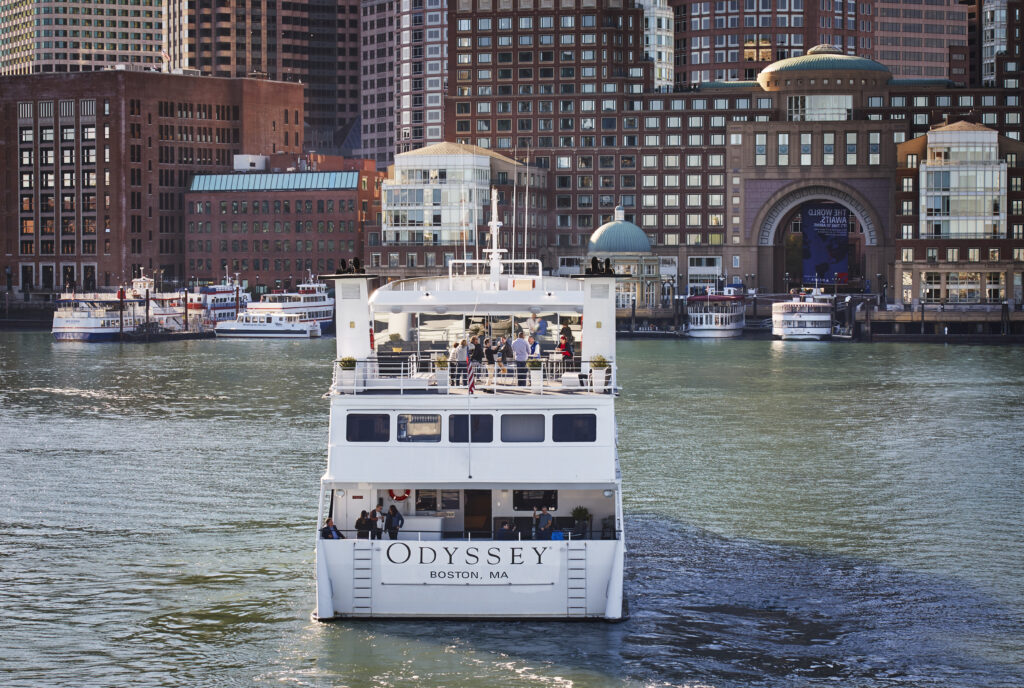 At the end of the day, you need to be sure that whomever you trust with hosting your corporate event in Boston will make your time out of the office as smooth and as fun as possible. That's why so many organizations choose City Cruises. The brand's experience, unmatched amenities, elite fleet, and various packages mean they're ready to tackle anything and everything you can throw at them. So, what are you waiting for? The fleet of City Cruises vessels are ready to make your next corporate event one to remember! Fill out this form today to start booking!