Located along the South Boston waterfront, the Seaport District holds the title of being Beantown's most happening, trendy neighborhood.
Revitalized and reimagined from a former industrial district, this sleek, modern area is now full of contemporary residences, cutting-edge galleries, cool shopping, and hip eateries, all with great views of Boston Harbor and the city skyline.
Whether you're spending the day strolling through central Boston or you've just hopped off a Boston Harbor City Cruises sightseeing tour or whale-watching cruise, these Seaport District restaurants are the best spots to grab a bite to eat.
Where to find the best lunch in Seaport, Boston
One of the best parts of dining out in Seaport is the incredible diversity of food you'll find. Whether you're craving fresh seafood, Italian cuisine, or delicious barbecue, you'll find it on the lunch menu at these top Seaport lunch spots.
1 The Barking Crab
Situated along the Fort Point Channel with waterfront views, this casual open-air seafood joint is one of the best places for a seafood lunch around Seaport.
Sitting at long, communal-style tables under a gold-and-red awning, you can dine on a hearty lunch of clam chowder, whole crabs or lobster, the local catch-of-the-day fish, and crab roll sandwiches. If you're with a big group, definitely take advantage of the raw-bar offerings, such as oysters and a shellfish tower.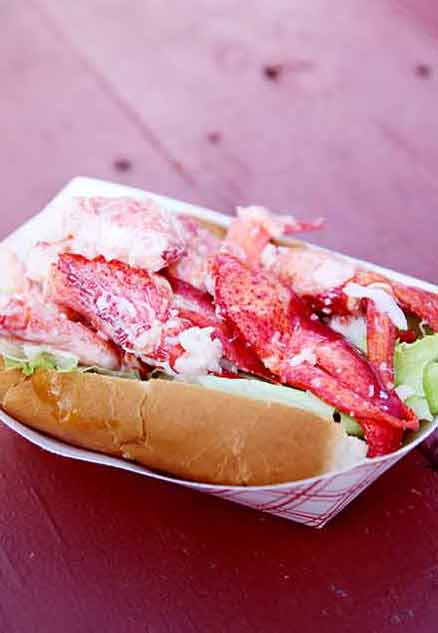 2 Yankee Lobster Company
Don't let the no-frills dining room and simple white-washed exterior fool you. If you're looking for the best lobster roll in Boston, Yankee Lobster is a major contender.
As the name suggests, lobster is the name of the game here, from entire lobsters and lobster mac and cheese to the legendary lobster rolls. But the great food doesn't stop there—they also serve up fish and shrimp tacos, heaping seafood platters, and impeccably fresh offerings from the raw bar.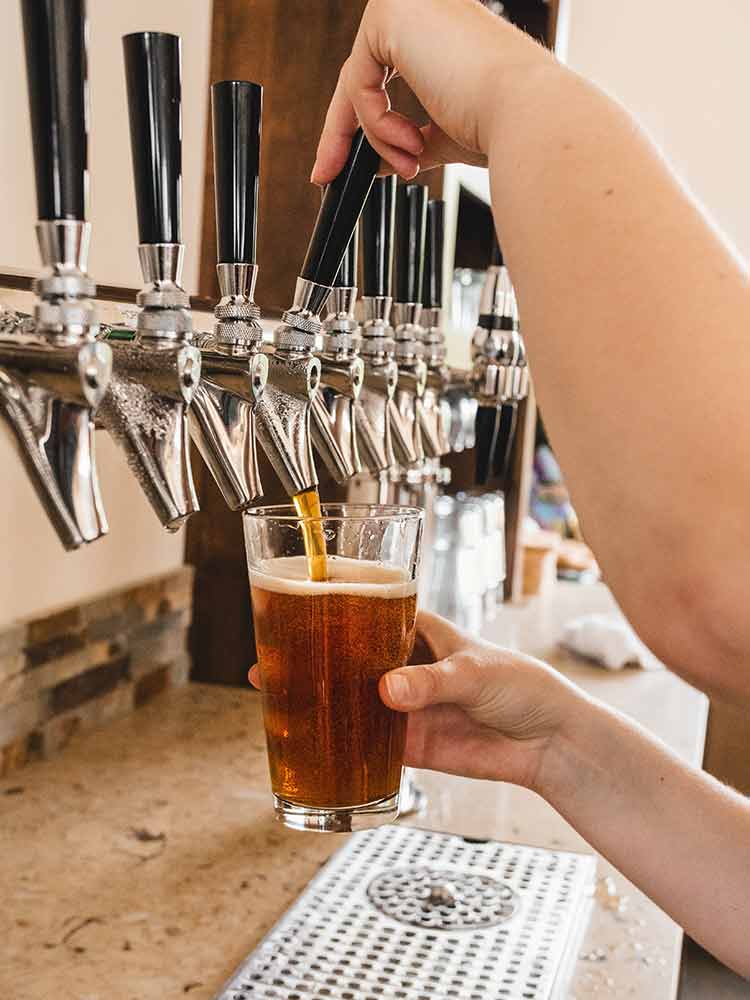 3 Trillium Brewing Company
From pale ales to IPAs, sample some of Boston's finest craft beers at the Seaport location of this popular local craft brewery, where the lunch menu features fresh, seasonal, and local ingredients in elevated takes on classic pub grub, such as sandwiches and burgers.
4 Ocean Prime
If you're looking for a more upscale, sophisticated spot to grab a fresh seafood lunch, head to Ocean Prime, an elegant fine-dining establishment with lunch offerings including sushi, lobster bisque, poke bowls, and much more, plus an extensive wine list.
5 Lookout Rooftop
Soak up some sun and the best views of Boston Harbor and the surrounding city at this chic rooftop lounge on top of the Envoy Hotel, right by the waterfront. Enjoy creative cocktails and a simple but tasty menu of light bites and small plates—perfect if you don't want a big lunch but are still craving something fancy.

6 Sportello
Need a break from seafood? At Sportello, a stylish, modernized take on a classic Italian trattoria, you can stuff yourself on some of the best pasta dishes in Boston, all prepared with fresh, house-made noodles. Be sure to snag a seat at the communal counter to watch the action in the kitchen.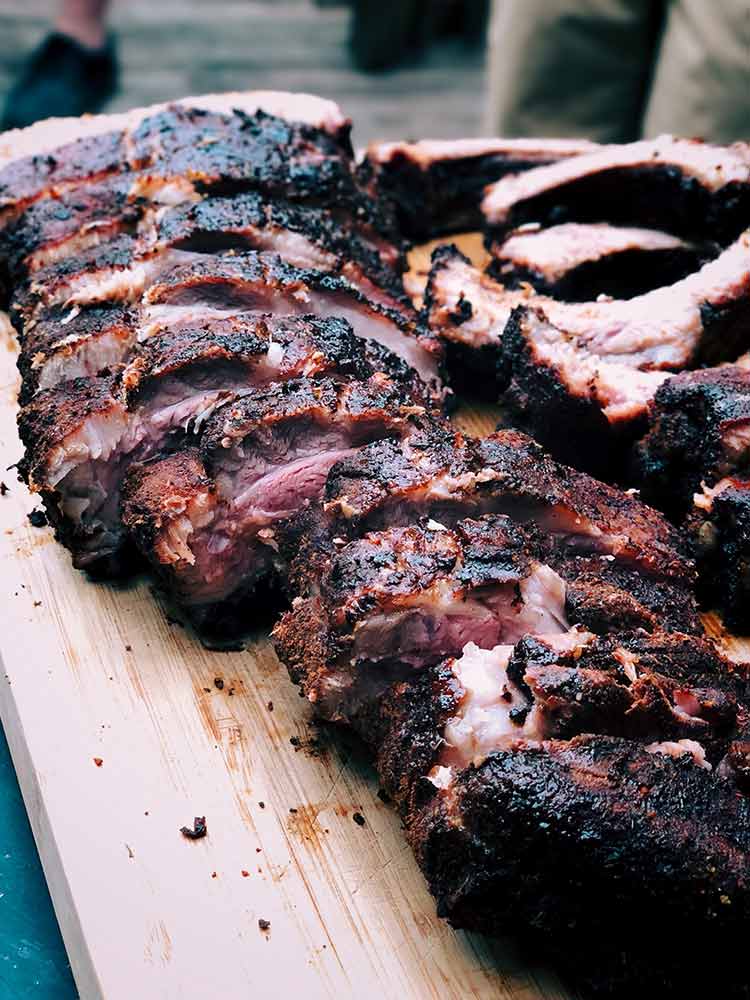 7 The Smoke Shop BBQ
Barbecue buffs, take note: this is the place to get your smoky meat fix while in Boston.
After spending years competing in BBQ competitions, founder Andy Husbands has used his expertise to open Boston's best barbecue joint, smoking and grilling ribs, brisket, pork, and more. Enjoy a juicy pulled pork sandwich, or share a plate of BBQ wings, or try a bit of everything with a heaping combo platter.
8 Row 34
Oysters and local craft beer? Show us the way! Set in a former textile warehouse that's now industrial-chic dining space, Row 34 is especially well-known for its uber-fresh, high-quality raw bar and oysters, either shucked fresh right at the giant shucking counter or served fried. But you can also chow down on a good old-fashioned lobster roll or other Boston seafood favorites.
9 Bartaco
Housed in a cozy, intimate space with warm lighting and red-brick walls, Bartaco is Seaport's go-to spot for tasty tacos stuffed with Baja-style fish, fried oysters, and glazed pork belly—all of which go great with a house margarita or a cold, refreshing beer.
From lobster rolls to local beer, you can enjoy a great lunch in the Seaport District
A visit to Boston is not complete without spending time exploring this trendy, popular district and trying out some of its best dining spots, just steps from Boston Harbor and Fort Point Channel.