From steak frites to escargots, one of the best parts of visiting Paris is getting to enjoy traditional French cuisine in the charming bistros found in arrondissements throughout the city.
All that dining out can add up quickly, but not to worry: You can have your cake and eat it too. Even if you don't have much to spend, you can dine in Parisian style at bistros and restaurants around the City of Love.
You may have to venture off the main tourist tracks to more residential neighborhoods, but there's a good reason to seek these spots out. You'll get to explore lesser-known parts of Paris, and you'll pay less than you would in more central locations, which typically charge more as they cater to tourists, literally just by going that extra mile.
(You could also join up with Devour Tours, of course, and let the professionals lead you to some of the best bites in town.)
These are the best affordable restaurants in Paris for traditional French bistro classics
After you've worked up an appetite exploring the catacombs or viewing the wonders of the Louvre with Walks, head to one of these affordable restaurants for an authentic Parisian dining experience on a budget. At most of them, you'll also find the famous three-course meal for a low set price.
1. Chez Gladines
The mismatched chairs, simple tables, tiny dining room, and hearty meals from southwestern France and Basque country give the popular Chez Gladines a cozy countryside vibe.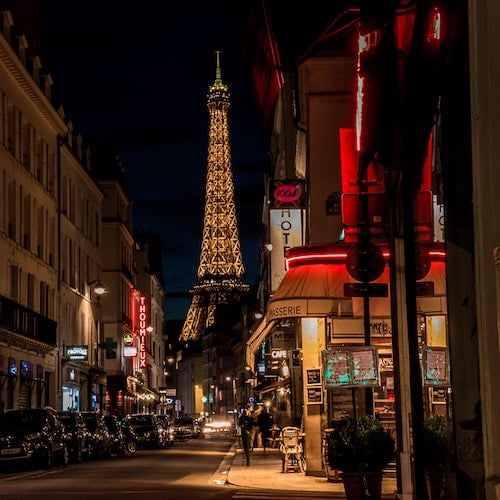 2. Polidor
Dine on beef bourguignon and duck confit in the warm, wood-paneled Polidor bistro, dating from 1845. The likes of Ernest Hemingway have dined here.
3. Le Bistrot d'André
Looking for classic old French fare at a reasonable price? Head to Le Bistro d'André for heartwarming meals, like cassoulet or duck confit, in a simple but lovely French diner setting.
4. Bistro des Augustins
Just steps from Notre Dame you'll find this intimate bistro with yellow walls and red banquettes, where you can savor large and affordably priced portions of roast chicken, salads, and gratin potatoes.
5. Bouillon Pigalle
Although Bouillon Pigalle serves up traditional dishes, like steak frites and French onion soup, at affordable prices, it switches up the classic bistro experience with an edgy, modernized interior.
6. Bistrot Victoires
With mirror-lined walls and wood paneling, Bistrot Victoires is an elegant setting for a lunch or dinner of bistro staples, such as duck confit, steak tartare, and escargots, just a short walk from the Tuileries Gardens and the Louvre.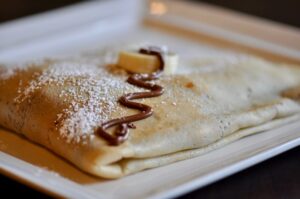 7. Crêperie Genia
You'll find no shortage of affordable creperies around Paris, but Crêperie Genia in Saint Michel stands out for its insanely good sweet and savory crepes at a reasonable price.
8. Chez Germaine
Retro-style artwork covers the red walls of the intimate and romantic Chez Germaine in the 6th Arrondissement, where a good meal of French classics can be had for an affordable price.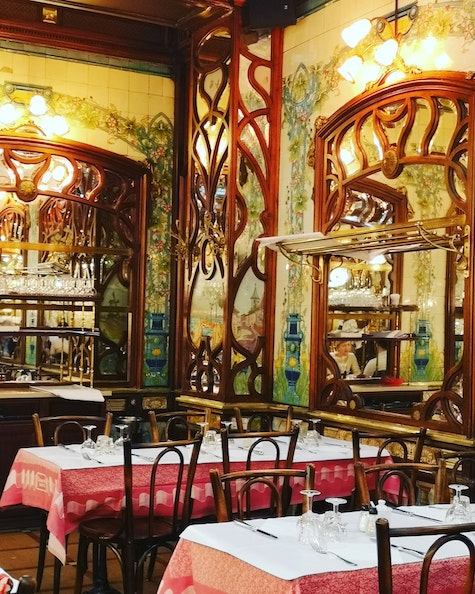 9. Bouillon Chartier
You may find a line at the popular Bouillon Chartier, but it's worth the wait for its traditional yet cheap and delicious French food, friendly wait staff, and stunning Belle Epoque interior.
10. Little Breizh
Grab a savory crepe or galette from this quaint spot near the Latin Quarter, with vegetarian meals and food-restriction-friendly options.
11. Chez Aline
If you want a classic French meal in a hurry, do as the French do and grab a baguette sandwich.
Located inside an old horse-butcher shop (known as a chevaline) that's been nicely renovated with retro decor, Chez Aline is popular with locals and visitors alike for its cheap but tasty baguette sandwiches, especially the jambon-beurre option.
These affordable French restaurants break the mold
Due to an influx of immigrants from around the world, the concept of authenticity and "traditional" cuisine has been expanding in recent years, giving rise to a new era of affordable multicultural dining in Paris. These spots will give you a break from strictly French fare.
12. L'As du Fallafel
If there's one place in Paris to eat falafel, this is it. Seek out the green storefront of this Middle Eastern restaurant near Notre Dame Cathedral for falafel-filled pitas and shawarma wraps, and enjoy your meal with some Israeli wines.
13. Urfa Durum
Located on the edge of the 10th Arrondissement, this laidback spot serves up Kurdish wrap sandwiches stuffed with meat and veggies.

14. Pizzeria Popolare
Craving a slice of pizza pie? Head to this contemporary bistro-style pizza joint in the 2nd Arrondissement for its big but reasonably priced pizzas.
15. Jixiao's Buns
With two locations in Paris, Jixiao's Buns serves up affordable dim sum and traditional Chinese street foods, like shengjian buns from Shanghai and the Sichuan province.
Enjoy classic French dishes at the best affordable restaurants in Paris
With so many other amazing restaurants to try, go with the experts and embark on a foodie tour of Paris with Devour Tours to sample the best that the City of Love has to offer.