Parisians have embraced the free-spirited, improvised music of jazz since the 1940s, and now in the 21st century, it remains a city-wide obsession.
Local favorite Jazz Café Montparnasse may be currently shuttered, but the French capital is still chock-full of excellent spots to listen to live jazz. Here's a brief history of how the genre came to be popular in Paris—and some of the best places in town for jazz fans to get their fix.
When did jazz arrive in Paris?
When World War II finally came to a close, Parisians were eager to kick back and have a good time after a spate of dark days. American soldiers and expats brought jazz music across the pond, and it almost immediately took the capital by storm.
Soon it was flowing from the bohemian cafés of Saint-Germain-des-Prés on Paris's Left Bank, and before long, jazz clubs began cropping up all over town. Paris became a veritable incubator for different genres of jazz music, including the gypsy jazz style pioneered by American and French musicians, such as Dizzy Gillespie and Django Reinhardt.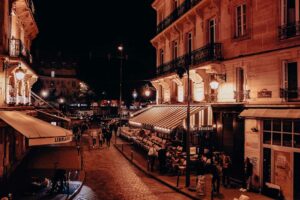 What quarter has the best jazz in Paris?
The Left Bank gave Paris its first taste of jazz, and to this day it is still home to some of the best jazz clubs in the City of Light. You'll also find a bevy of excellent spots to listen to live jazz on Paris's Right Bank.
If you're looking for an authentic Parisian jazz experience, the Latin Quarter is a no-brainer. You can explore the area's gastronomical landscape with a tasting tour, then wrap up the evening at one of the district's lively jazz clubs.
What are the best places to listen to live jazz in Paris?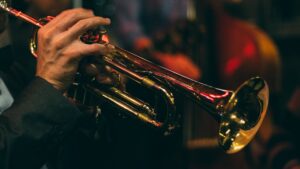 1. Le Duc des Lombards
Located on the corner of Rue des Lombards and Boulevard de Sébastopol, this typically Parisian jazz club was founded in the 1980s. Completely refurbished in the early aughts, Le Duc des Lombards has a classy ambiance, as well as excellent food and cocktails.
2. New Morning
New Morning also opened in the early '80s, but the club has a decidedly different vibe than that found at Duc des Lombards—think: jam session in a giant garage.
A slew of iconic jazz musicians have played shows here, including Dizzy Gillespie, Stan Getz, Dexter Gordon, and Chet Baker. Today you'll find an eclectic mix of music played alongside jazz at the club.
3. Sunset-Sunside Jazz Club
The two-story Sunset-Sunside is an excellent place to take in authentic jazz music. Sunside is located on the ground floor, with Sunset situated beneath it in a large basement.
Many top-billed jazz musicians put on shows at this joint, and it's also a great place to get introduced to up-and-coming musicians playing in a variety of styles.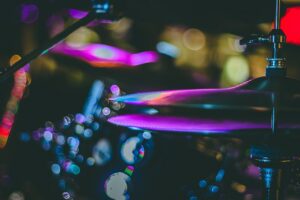 4. 38Riv Jazz Club
If you're looking for an old-school jazz club vibe, 38Riv fits the bill. As with many of the earliest Parisian jazz clubs, this one is located underground and doesn't have a stage, so it has a really laid-back feel to it. All kinds of jazz are played here, from bossa nova to gypsy jazz.
5. Jazz Club Etoile
Located in Le Méridien Etoile hotel, Jazz Club Etoile has been consistently delighting jazz music lovers for more than four decades. Some of jazz's greatest musicians have played here, including Lionel Hampton, B.B. King, and Cab Calloway. Though the club's interior was recently completely renovated, it retained its classic art-deco design.
6. Le Petit Journal Saint-Michel
Across from the popular Jardins de Luxembourg, Le Petit Journal Saint-Michel is a lovely little spot to take in a solid mix of traditional and Dixieland jazz, with a cluster of adorably old-school regular clientele.

7. La Petite Halle
Open-minded jazz people head to La Petite Halle to take in jazz in all of its iterations, classic and contemporary. Come for the innovative jazz performed by international and local musicians, stay for the wood-fired pizza and the laid-back ambiance.