As America's oldest Chinatown and one of the country's largest , San Francisco's historic neighborhood is one of the city's best foodie districts, home to famous restaurants, such as Chong Qing Xiao Mian and the Michelin Guide–featured Yank Sing, representing all types of regional Chinese cuisine.
But it's not the only place in San Francisco to get your fill of delicious Chinese and Chinese-American dishes, like orange chicken and pork dumplings. Nearby Fisherman's Wharf and the surrounding neighborhood are also prime spots to find exceptional Chinese food.
The best Chinese restaurants near Fisherman's Wharf, San Francisco
Whether you want an elevated tasting menu or authentic dim sum, get your fill of good food at Fisherman's Wharf's top Chinese restaurants. Stopping for some dumplings or baozi is the perfect complement  to a long day of exploring the city, or after cruising the bay with City Cruises San Francisco.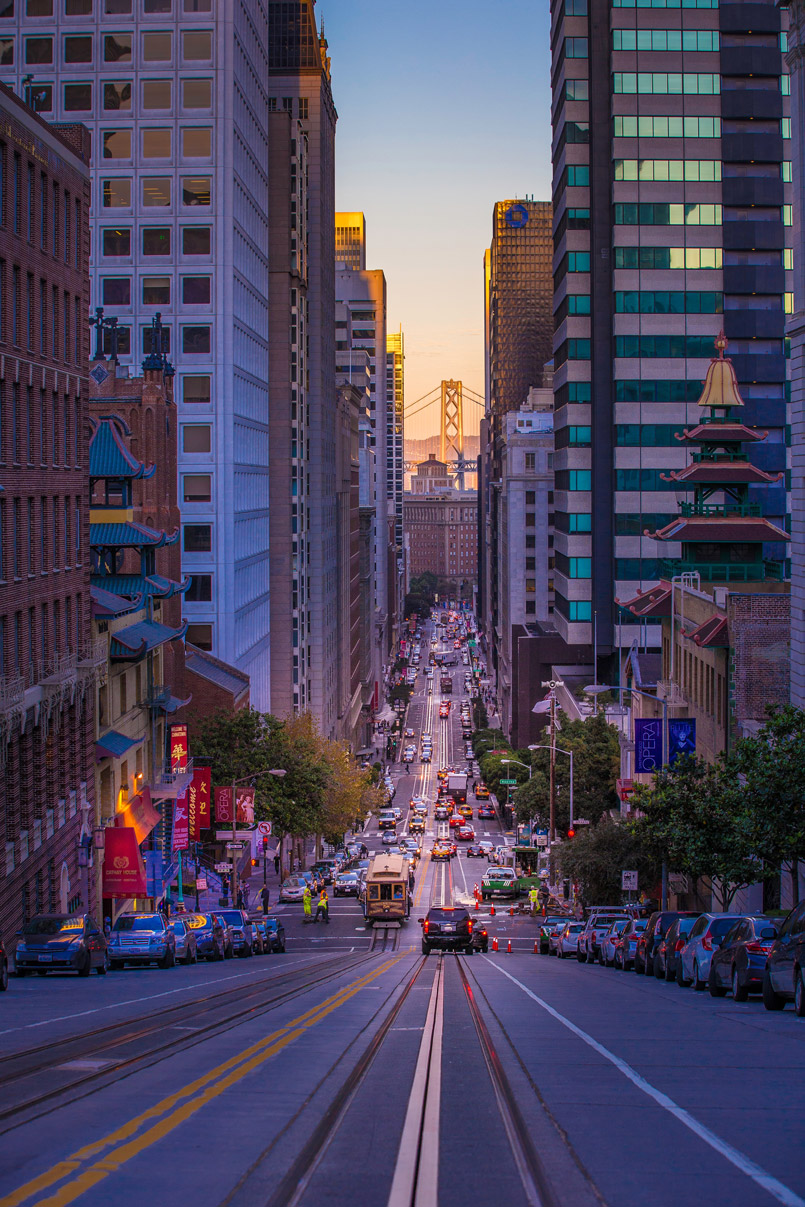 1. Palette Tea House & Dim Sum
Find colorful soup dumplings, hearty rice and noodle dishes, tasty dim sum, and, of course, a selection of high-quality teas at this North Point street establishment in the Fisherman's Wharf district. Here, dim sum is elevated to an art form, with a seemingly endless selection of fresh dumplings with delicious fillings,  like shrimp, buttered lobster, and vegetables. You can even grab take-home dim sum kits to enjoy in your hotel room.
Located in Ghirardelli Square, you're also steps from Aquatic Park and its unbeatable views of the San Francisco Bay and Golden Gate Bridge.
2. China Live
Situated just across Broadway from the border of Chinatown, China Live is frequently heralded as one of San Francisco and the Bay Area's best Chinese restaurants, hands down. A market-style eatery and shop being hailed as the "Eataly of Chinatown," this one-stop dine-and-shop is mere minutes by car from Fisherman's Wharf.
The Market Restaurant is the main dining area, serving a rotating seasonal selection of classics like sheng jian bao (pan-fried pork soup dumplings), Peking duck, scallion bread, and century egg. After your meal, you can buy some of the condiments, ingredients, or housewares you enjoyed during your meal in the shopping section.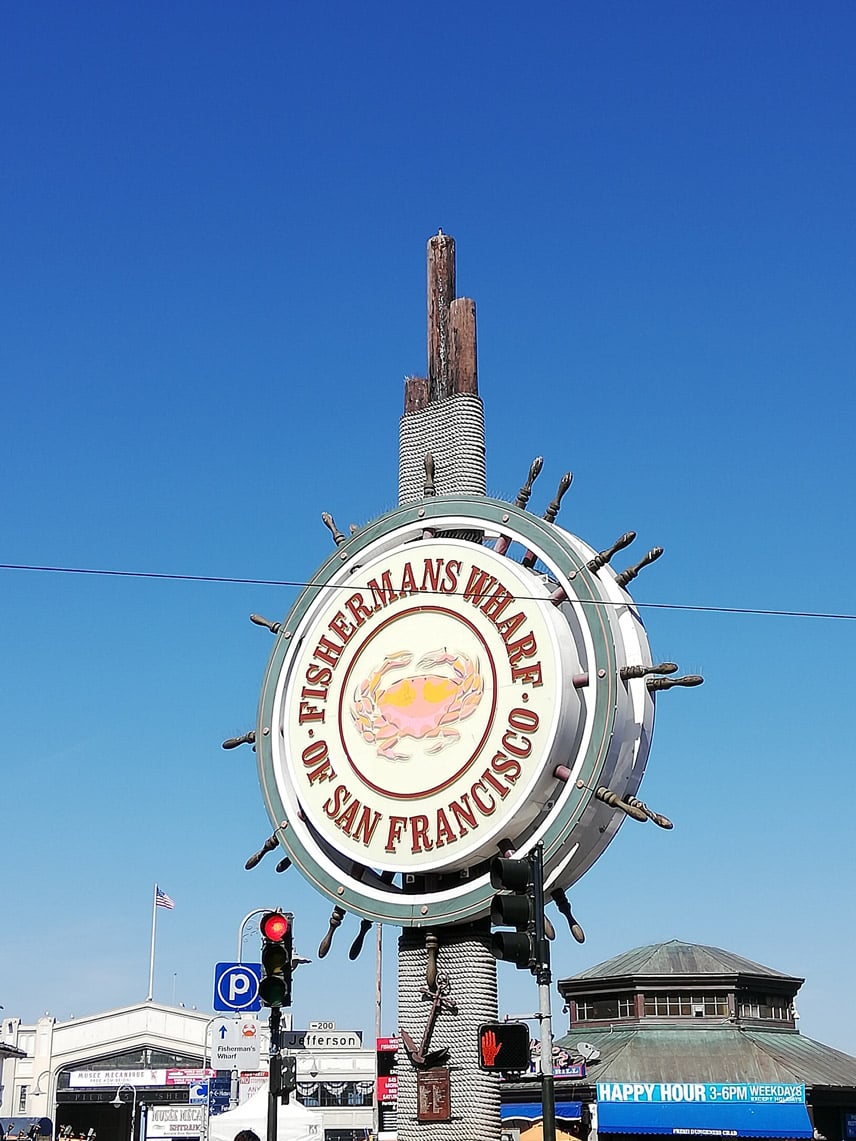 3. Harborview
Located in the Embarcadero area, upscale Harborview is a bit of a hike from Fisherman's Wharf, but it's worth the trip.
This family-style, Cantonese spot mixes traditional Chinese ingredients and dishes with local or regional ingredients, creating a dynamic and elevated fusion menu. Enjoy gigantic soup dumplings, Peking duck, mapo tofu, Dungeness crab, and much more. Plus, there's nothing better than getting to enjoy your dim sum while looking out across the harbor.
4. Yuet Lee Seafood Restaurant
Find traditional Cantonese fare, dim sum, and heaping plates of delicious Chinese staples at this ever-crowded, ever-popular spot, just a five-minute drive from Fisherman's Wharf. First opened in 1977 and famous for its late hours, at Yuet Lee you'll find a variety of choices like Peking spare ribs, sautéed clams in black-bean sauce, and salt-and-pepper squid.
From its friendly owners and waitstaff to the casual, welcoming atmosphere, it's a great place to try Cantonese dishes you've never experienced before. But if you also just want a comforting noodle dish,  like chow mein, you'll find that too.
5. Mee Mee Bakery
You haven't tried Chinese food in San Francisco without paying a visit to Mee Mee Bakery, on the outskirts of Chinatown and Russian Hill. This beloved local institution is famous for its handmade Chinese pastries, like fortune cookies and mooncakes. It's also just steps from Yuet Lee and China Live, so you can try all three in one outing.
6. Dumpling Union
Dumpling lovers can get their fill at this casual dumpling spot in the Cow Hollow neighborhood, just a quick drive or walk from Fisherman's Wharf. The dumpling-centric menu has special beef wagyu dumplings, xiao long bao soup dumplings, noodle dishes, and more. Vegetarians and vegans won't feel left out either, thanks to the vegetarian options and vegan dumplings.

Sample some of the best Chinese food in America in San Francisco, CA
Whether in Fisherman's Wharf or Chinatown, you'll find fantastic Chinese food in San Francisco. You can try some of Chinatown's best restaurants—as well as immerse yourself in its rich, vibrant history.
Original post date: November 9, 2022