Australia is one of the most beautiful and exotic places in the world, which is why it's at the top of the list when it comes to tourist destinations.
There is so much to see and do in Australia, you'll definitely have a memorable experience. From the stunning beaches and natural scenery to the friendly locals and exciting activities, there's something for everyone on an Australia tour. Whether you're looking for an action-packed adventure or a relaxing getaway, you'll find it all Down Under.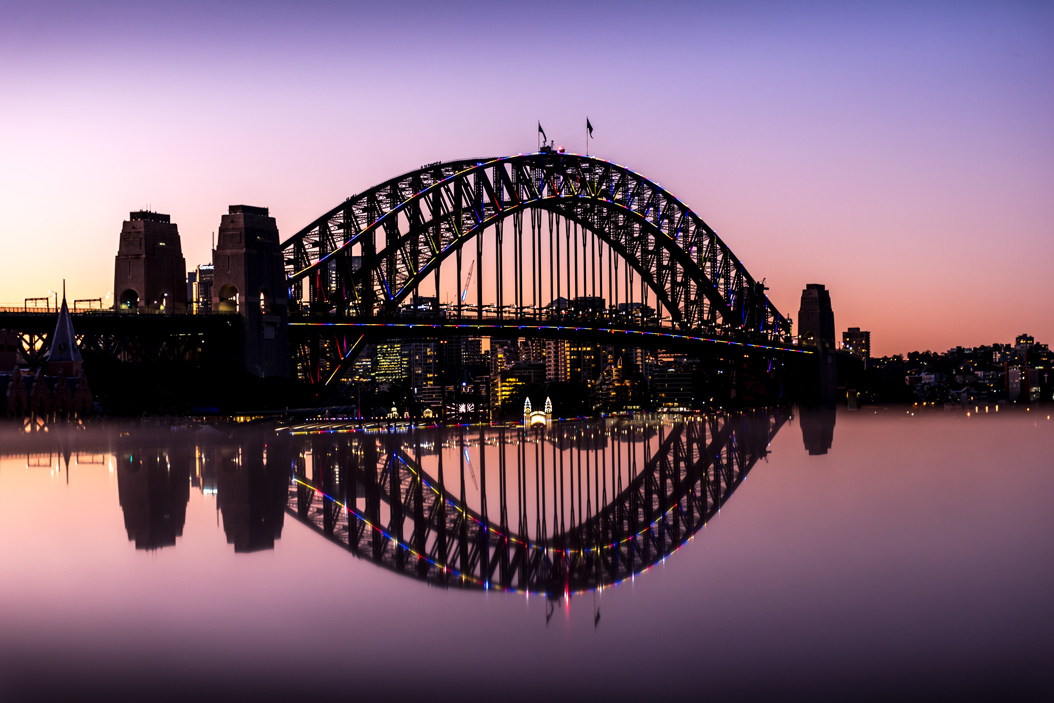 Sydney Harbour Bridge
As one of the must-see places in Sydney, lunch or dinner on a cruise is definitely an experience worth having, and it goes without saying that it's the perfect way to spend a nice afternoon or evening on a weekend in the city.
With a menu designed by top chefs with the best Australian food and a wonderful view, this is a must for any tourist or even Aussies.
Exploring the Kimberley's Horizontal Falls
One of the most breathtaking places is right in Broome, with endless landscapes that really inspire you and make you appreciate the nature around you.
The Kimberley is full of things to see and explore, like flat waterfalls and an immense lake studded with islands. There are some really cool tours that can take half a day or even a full day where you can explore, learn and swim. It's a great place to truly enjoy and go on an adventure!
Traveling to Rottnest Island from Perth
There's a reason why Rottnest Island is Perth's most famous getaway; with beautiful beaches and a dream view, you have so many opportunities for adventures!
While the island itself is amazing, the trip can also become a wonderful experience if you keep in mind: "life's a journey, not a destination!" 
When arriving on Rottnest Island, the options available for you to enjoy your vacation or your weekend seem endless; there are tours and activities that range from bike rentals, snorkel rentals, and skydiving, to ferry, boat, or bus tours. Also, one very important thing is to watch out for the quokkas! These cute little creatures often approach visitors to take selfies – nothing beats having a photo with a giant hamster, right?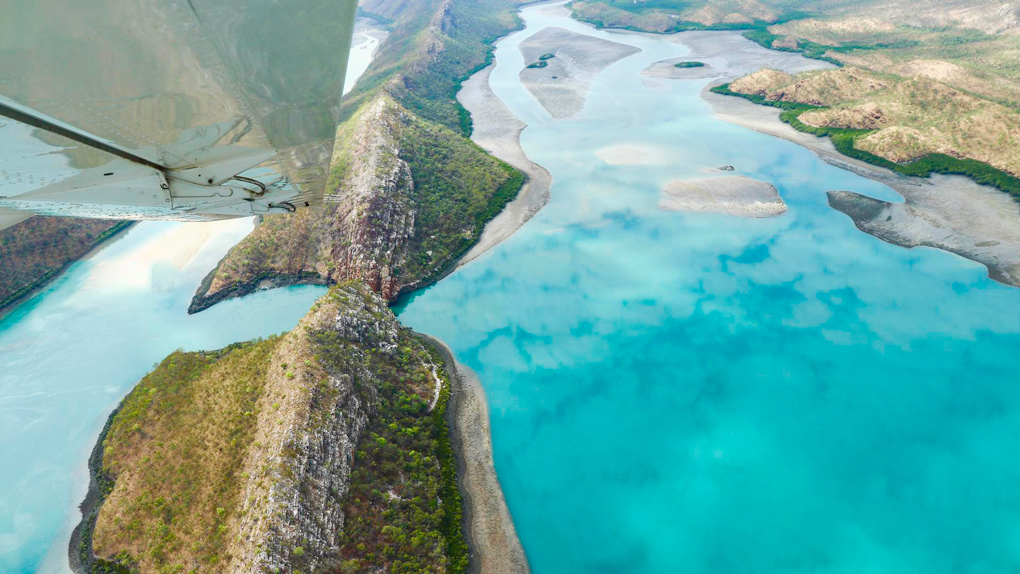 Derby to Horizontal Falls Trip
While there are several Australia tour packages with this destination, the 24-hour Horizontal Falls Seaplane Adventures tour is a must!
With helicopter flights, speedboat rides for the youngsters who like thrill, a guided fishing charter for those who want a more relaxing vacation time, and a leisurely cruise down Cyclone Creek, this luxurious experience is for those who like a more comfortable yet adventurous time!
Crocodile Adventures in Darwin
You cannot say you've been to Darwin without seeing (from quite a close distance) the famous crocodiles.
Even when there are many ways to get very close to them (of course, in a very safe way), there's the adrenaline rush of feeling like you can be eaten by these huge creatures.
But apart from this experience, there are many other things to do in Darwin; there are plenty of Australia tours and cruises to enjoy delicious meals while watching the beautiful sunset this amazing country has to offer.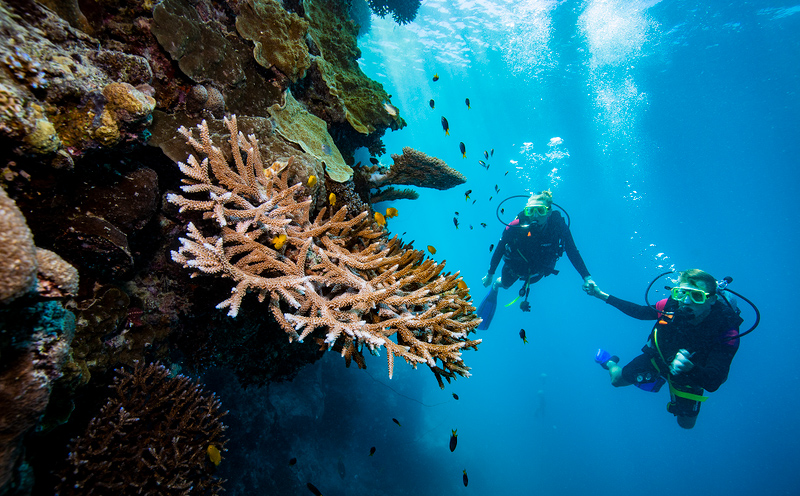 Snorkeling at the Great Barrier Reef
There's a reason why this is one of the seven wonders of the natural world, and to be honest, you can't go to Australia and not visit the Great Barrier Reef.
The activities that you can do vary from snorkeling, of course, scuba diving, cruise tours, swimming with dolphins, whale watching, helicopter tours, etc. 
The abundance of marine life and golden beaches make this beautiful place the perfect photo setting for everyone! 
Exploring the Whitsunday Islands
With pure white sands at Whitehaven Beach and beautiful archipelagos, people from all over the world choose to come here to relax and have an amazing time in world-class accommodations on these islands. 
This is really the best option for activities such as sailing, golfing, taking tours, hiking and exploring the island, or just relaxing on the beach. There are also galleries, shops, and restaurants to just spend the day. 
Melbourne's Skydeck
Melbourne really has it all, being a big and beautiful city there is always something to discover and many places to go.  
One place surpasses the rest; the Skydeck is just something else.  
With almost 300 meters high and a 360° panoramic view all day and all night, you can enjoy the Observatory, Voyager Theater, Bar, and much more! 
There are so many other tours of Australia that are amazing and offer once-in-a-lifetime experiences, to be honest, there are just so many that it's almost impossible to go to all of them in a short period of time. 
No matter where you choose to go, coming to Australia is guaranteed to be a great time! 

Australia Tour FAQs
How many days are enough for Australia?
A good rule of thumb is to allow at least three days for each major city or region that you plan to visit. So, if you only want to see Sydney, then three days is probably enough. However, if you want to explore more of the country, including places like the Great Barrier Reef, Uluru (Ayers Rock), and the Outback, then you will need more time. Ultimately, how long your trip to Australia lasts will depend on your budget and your travel plans. If you have the option, spend as much time as you can in Australia!
Should I do water or land tours in Australia?
There is plenty of fun to be had in both water-based and land-based tours in Australia. Water-based tours, such as cruises, can be a great way to see a lot of the country in a short amount of time. They can also be more relaxing than land-based tours, since you don't have to worry about driving or navigating your way around. On the other hand, land-based tours will give you a more intimate experience of Australia and its many wonders. You'll have more opportunities to get off the beaten path and explore at your own pace.
What are the top tours in Australia?
Melbourne Skydeck
Horizontal Falls
Darwin Harbour Cruises
Sydney Harbour Cruises
Rottnest Island