Fun things to do in Miami that will light up your life this summer and leave you with unforgettable memories.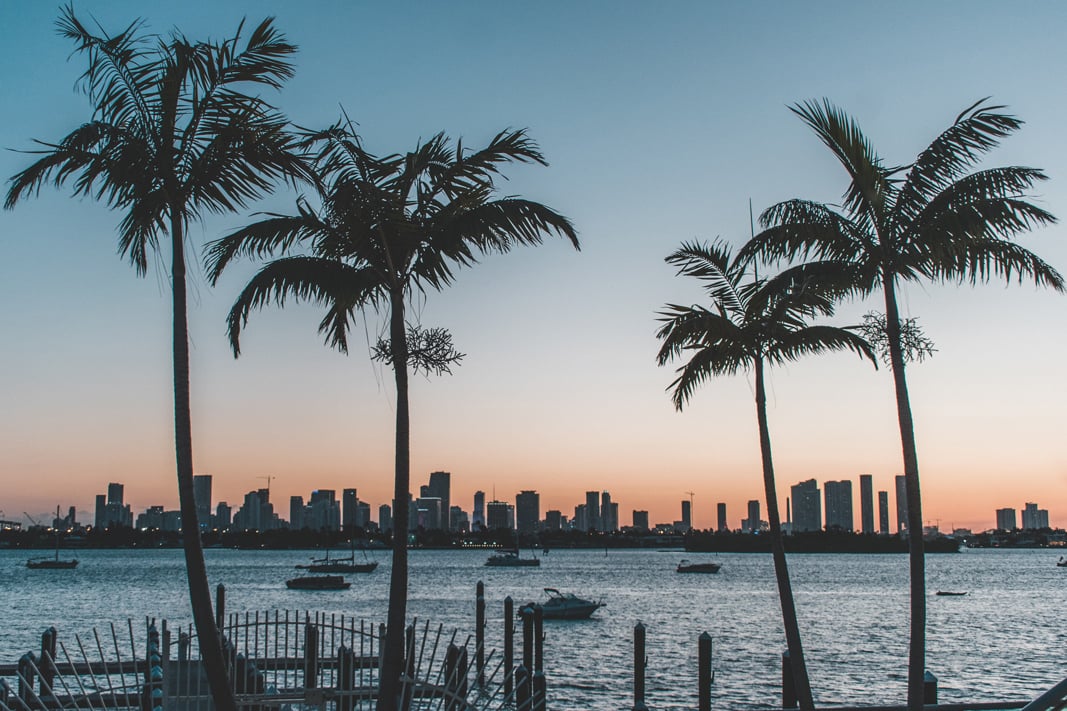 A Top Floridian Destination
Miami is a vibrant city located on the southeastern coast of Florida. It is best known for its beautiful beaches, vibrant nightlife, and Cuban culture. Miami is also a popular destination for business and tourism. In recent years, the city has seen a boom in construction and development, making it an even more bustling and vibrant place to live and visit. Miami has so much to offer, it can almost be overwhelming figuring out what to see next! Below is a quick and easy list of the best things to do in Miami so that you spend less time researching and more time enjoying.
Consider booking a talented guide to show you all the secrets Miami has to offer. This is oftentimes the most memorable experience.
Whether you're looking for a place to relax and enjoy the sun or a place to experience some of the best nightlife in the country, Miami is sure to have something for you. So come on down and experience all that this city has to offer.
Fairchild Tropical Botanic Garden
The Fairchild Tropical Botanic Garden is one of the world's leading centers for tropical plant research and conservation. Located in Miami, Florida, the Garden is home to more than 83,000 tropical plants, including some of the rarest and most endangered species in the world.
The Garden's mission is to explore, explain, and conserve the world of tropical plants. To achieve this, the Garden conducts research on tropical plant science, provides educational programs for the public, and works to conserve threatened tropical plant species.
The Fairchild Tropical Botanic Garden is a renowned research institution and a beloved South Florida attraction. Visitors can enjoy a stroll through the Garden's lush gardens, see rare and exotic plants up close, and learn about the importance of tropical plant conservation.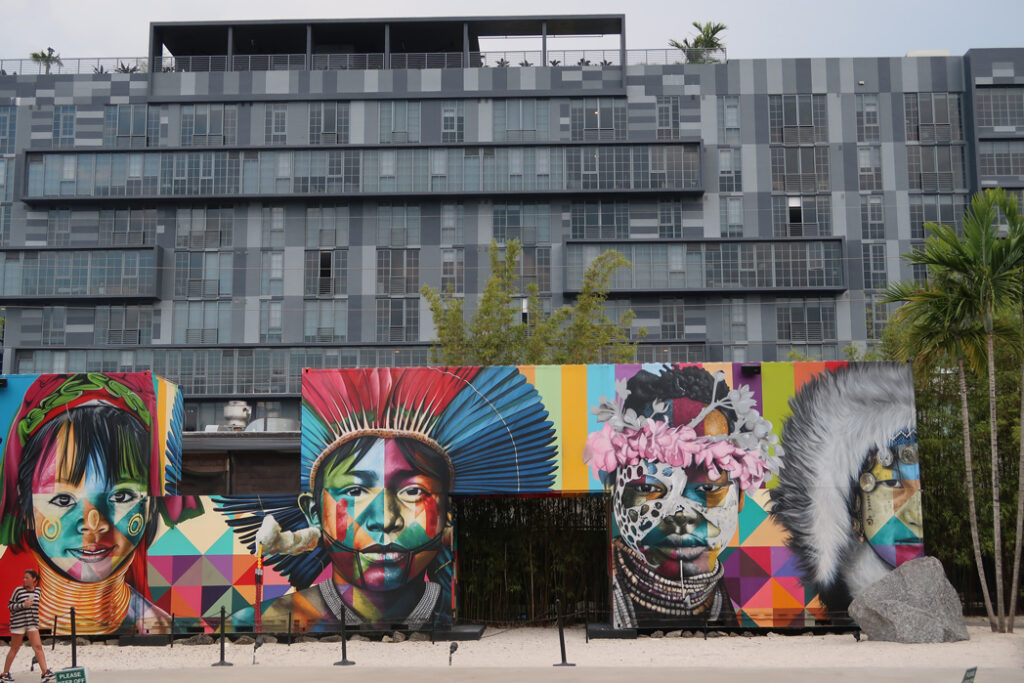 Wynwood Walls
Wynwood Walls is an open-air urban art gallery located in Wynwood, Miami. The gallery features world-renowned graffiti artists who create large-scale murals on the walls of the surrounding buildings. Wynwood Walls was founded in 2009 by the late Tony Goldman, who envisioned the Wynwood area as an "open-air museum" for graffiti art.
Since its inception, Wynwood Walls has become a tourist destination for locals and visitors alike. It is one of the most popular attractions in Miami, and it has helped to transform the Wynwood area into a hub for art and culture.
If you're looking for a unique and visually stunning experience, be sure to check out Wynwood Walls the next time you're in Miami.
Vizcaya Museum and Gardens
The Vizcaya Museum and Gardens is a historic estate located in Miami, Florida. The property includes a main house, ten acres of formal gardens, and a village of workers' cottages. The estate was once the winter retreat of James Deering, a wealthy businessman from Chicago. Today, the Vizcaya Museum and Gardens is open to the public for tours and events.
The Vizcaya Museum and Gardens is a National Historic Landmark and is on the National Register of Historic Places. The property is also a Florida State Park and a Miami-Dade County Historic Site.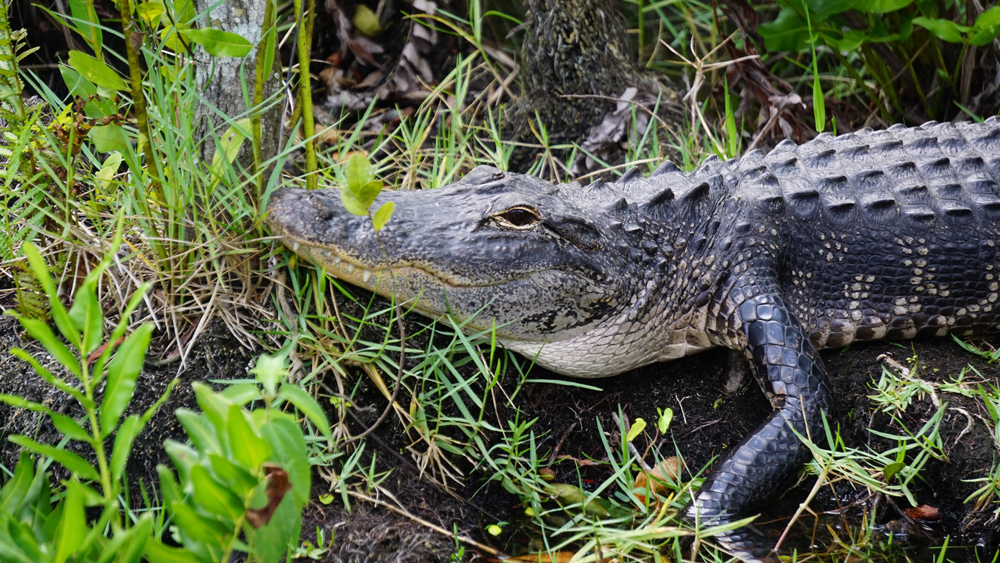 Everglades National Park
Situated in southern Florida, Everglades National Park is a unique and vital ecosystem. The park is home to a diverse array of plant and animal life, including alligators, crocodiles, snakes, Florida panthers, and manatees. The Everglades are also home to a variety of bird species, such as herons, roseate spoonbills, and bald eagles. See it all up close and personal with a skilled tour guide.
Everglades National Park is a popular tourist destination, drawing people from all over the world to its unique and enchanting landscape. The park offers a variety of activities for visitors, such as hiking, camping, fishing, and canoeing. There is also an extensive network of boardwalks and trails that wind through the park, providing visitors with an up-close look at the Everglades.
Miami Beach
Miami Beach is a world-renowned resort destination located in southeastern Florida. With its sandy beaches, clear blue waters, and year-round sunny weather, Miami Beach is a popular vacation spot for people from all over the world.
Miami Beach is home to a vibrant nightlife scene, with numerous clubs and bars that stay open until the early hours of the morning. The city is also home to a number of famous restaurants, including Joe's Stone Crab, which has been serving up its famous seafood dishes since 1913.
Whether you're looking for a place to relax or a place to party, Miami Beach has something for everyone.
Little Havana
A neighborhood within Miami, Little Havana is located south of downtown Miami, just west of Brickell. Little Havana is known for its Cuban population and for being a center of Cuban-American culture.
The area is known for its vibrant culture, delicious food, and lively atmosphere. Little Havana is the perfect place to experience the rich history and culture of Cuba. Take a culture walk to experience it all.
South Beach
South Beach is a world-famous beach located in the city of Miami Beach, Florida. The beach is known for its white sand beaches, crystal clear waters, and beautiful weather. South Beach is also home to a number of high-end hotels, restaurants, and shops.
A great way to experience any destination is on bicycle. Take a small-group bicycle tour around the local neighborhoods.

Miami Design District
The Miami Design District is a neighborhood in Miami, Florida that is home to many high-end fashion boutiques, art galleries, and restaurants. It is also known for its large number of design studios and showrooms. The Miami Design District is located in the heart of Miami's downtown area, and it is easily accessible by public transportation.
The Miami Design District is a great place to find unique, high-quality fashion and design. If you are looking for something special, the Miami Design District is definitely worth a visit.
Take It All In
There is no doubt that Miami, Florida is a beautiful and exciting place to visit. It has a little something for everything while also being rich with culture. With its long list of amazing things to do, it is no wonder that Miami is a popular destination.
There are plenty of activities to keep you busy, whether you're into shopping, sightseeing, or exploring the local food scene. So what are you waiting for? Check out these locations and more in Miami, Florida!
FAQ
How did Miami begin?
Florida was an extremely tough landscape to navigate in the 1800's due to the many swamps and alligators. Because of this, Miami took a bit longer to become established compared to the rest of the US. Miami was incorporated in 1896 with a population of 300 after Julia Tuttle, who grew citrus locally, convinced the railroad tycoon Henry Flagler to expand his Florida East Coast Railroad to Miami.
What is Miami mainly known for?
Miami is known for hot weather, amazing beaches, and buzzing nightlife. Its Latin-American influences define its history, growth, and culture.
Where is the oldest place in Miami?
The oldest town in Miami is Coconut Grove, established in 1825. You'll be within this old area if you visit the Vizcaya Museum and Gardens, built in 1916.
What is the most fun thing to do in Miami?
It's all up to you! Get out and explore the streets. You'll be sure to find something delicious and great music to dance to. Many people may agree that the most fun part of discovering a new place is winging it.