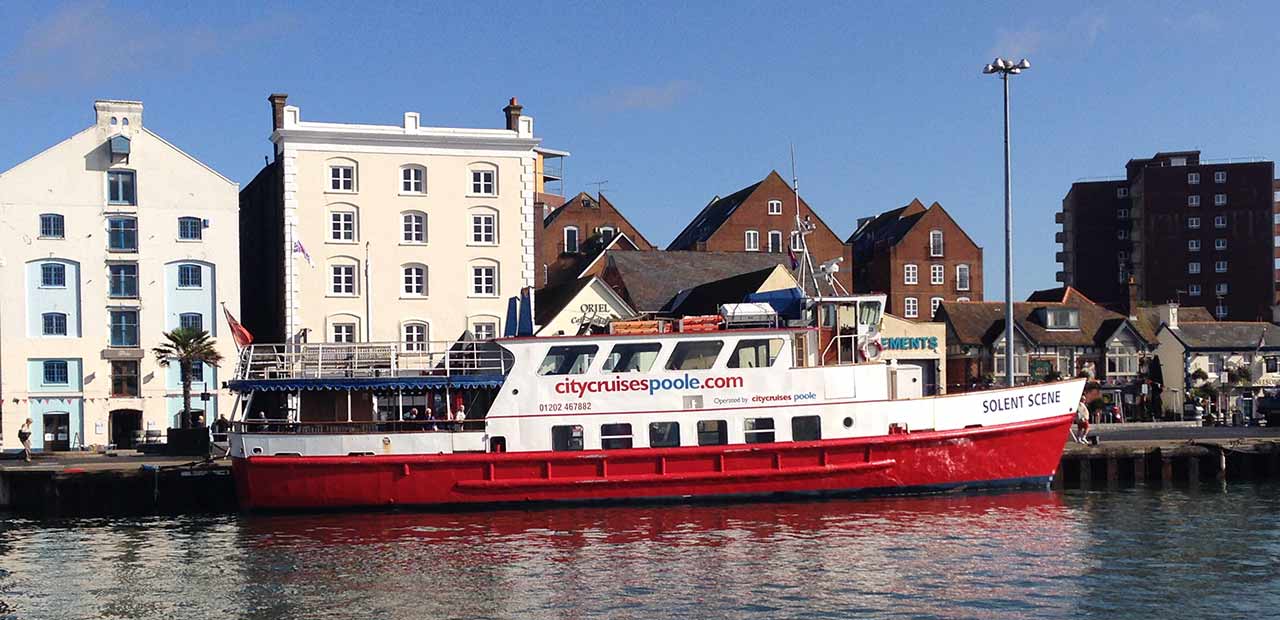 FAQs - City Cruises Poole
Everything you need to know for your City Cruises Poole Experience. We are all about the fun but safety is our number one priority. For your own safety and the safety of others, you must follow the instructions given by our crew when embarking/ disembarking or on board any of our vessels. Below you'll find answers to the questions we get asked the most about our cruises.
POOLE QUAY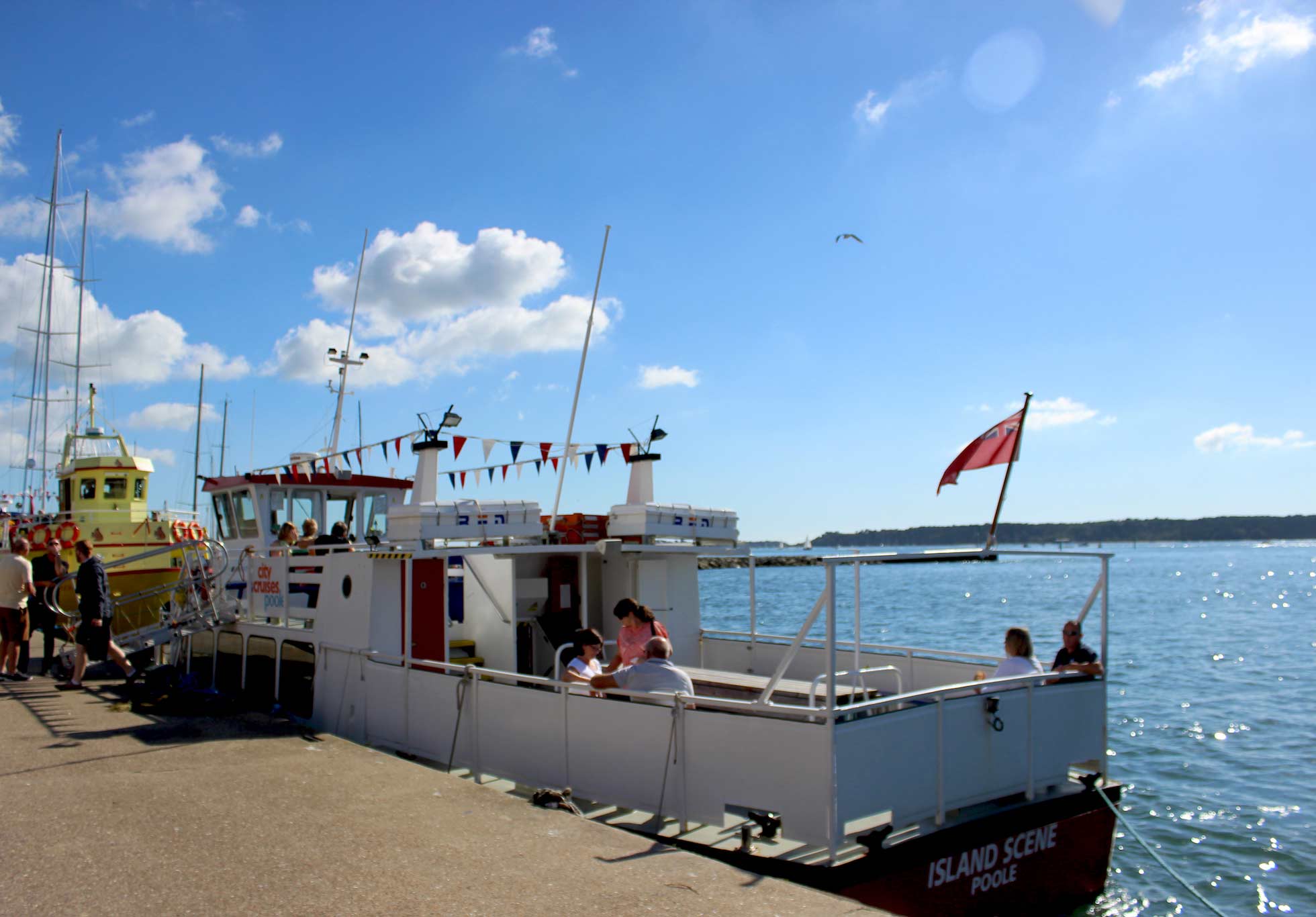 Poole Quay
The Quay, Poole BH15 1HJ, Reino Unido
SWANAGE PIER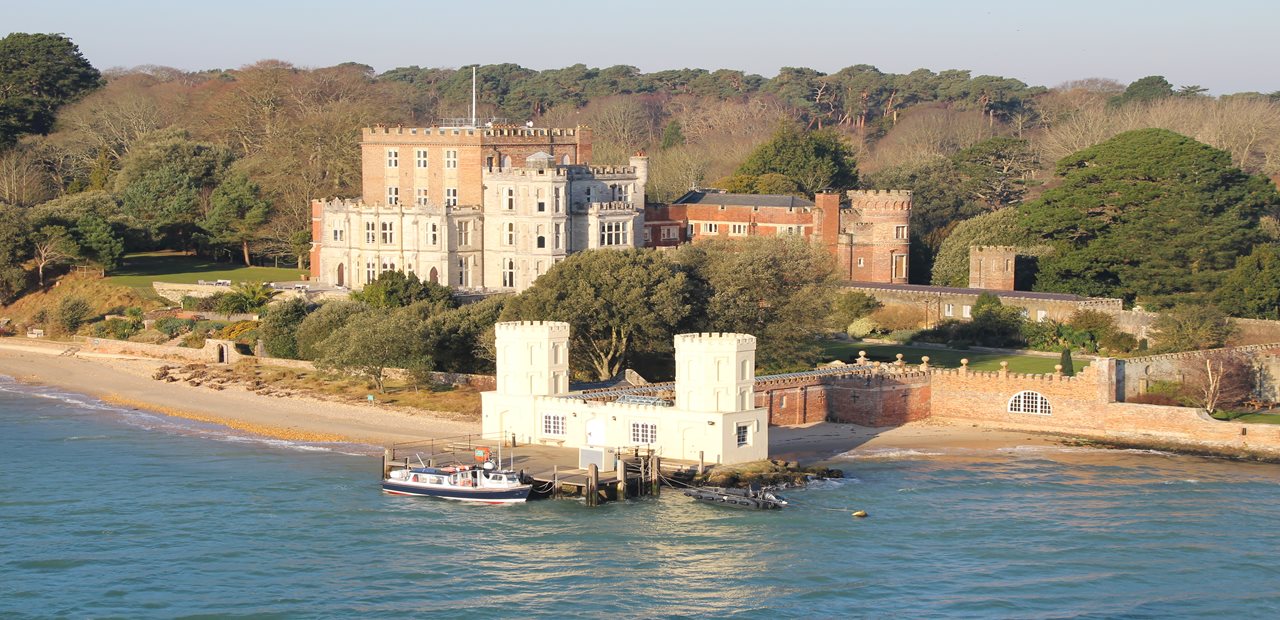 Swange Pier
Pier Approach, Swanage BH19 2AP, Reino Unido
COVID-19 Customer Information Update
In line with the latest government guidance all of ur services are open with additional measures in place for your safety. You can find out more
here
. Guests wishing to book a private hire experience can now book as normal
Public Cruises
If you have an experience booked and you have to self-isolate due to NHS Test and Trace or the UK government/Overseas government restrictions prevent you from fulfilling your experience, you can amend to a later date admin fee-free. If your booking is outside of 72 hours (up to the time of departure if you have booked Assurance), please amend your date on our website through 'Manage My Booking'.  Alternatively get in touch with our Customer Service team by emailing [email protected] with full details and one of our friendly advisors will be able to help you amend your booking.
If you wish to cancel your experience, this will be in line with our normal terms and conditions.
Private Hire
If you have a private hire booked and are unable to fulfil your experience due to NHS Test and Trace self-isolation or official government restrictions, you can amend your experience to a later date admin fee-free.  Please note that in such circumstances we will do our best to recover any costs we have incurred.  Where we are unable to, we reserve the right to deduct any such costs from your payment.
If you wish to cancel your experience, this will be in line with our normal terms and conditions.
General Frequently asked questions
Where does the boat depart from in Poole?
Location:
Poole Quay, BH15 1HJ
Where can we park in Poole?
Quay Visitors Car Park most popular – multi-storey, 550 spaces, 6 for disabled use.
Address: Strand Street, Poole, BH15 1SB
Sat Nav BH15 1SB
What is access like in Poole to get onto the vessel?
We have easy access via a short gangway to access from Poole Quay onto the vessel and our crew are always ready to help.
Where is the coach drop off point in Poole?
Outside Poole Pottery. SatNav BH15 1HJ – this is right opposite where we board our vessel.
Where can I park my coach in Poole?
Parking is available at Poole Stadium, Wimborne Road, BH15 2BP & Seldown Bridge Coach Park, BH15 1TA
Can I take a wheelchair onto the vessel?
What excursions can you offer for groups?
Sea Train Adventure, Poole Quay Experience & Gardens to Sea. For more details and group prices please call us on 020 77 400 437.
Where does the boat depart from in Swanage?
Location:
Swanage Pier, BH19 2AP
What times are the steam trains from Swanage to Corfe Castle?
How far is it from the boat to the steam railway station in Swanage?
It's a 10 minute flat walk across the pier and down the High Street.
Where can I park my coach to pick my passengers up on the Sea Train Adventure Trip?
Norden Park & Ride is at the end of the line and is the easiest for coach access. Sat Nav BH20 5DW
Can I bring my dog onto the vessel?
We do allow well behaved dogs aboard but must be on a lead throughout the trip.
Do you have toilets onboard?
Yes, we have a separate ladies & gents toilet onboard.
Do you have refreshments onboard?
Yes we have a licensed bar which serves tea, coffee, snacks, wines, lagers, beers, cider and soft drinks.
Do you sail from Bournemouth Pier?
Unfortunately due the lack of depth of water at Bournemouth Pier, due to the sand build up we are unable to pick up anymore. We do however have a sightseeing bus link which picks up from Bournemouth Station, East Cliff, Bournemouth Pier & West Cliff to bring you over to Poole for your cruise.
Can I get married onboard your vessel?
We cannot perform the ceremony onboard but we are able to offer receptions afloat – see our Wedding brochure for details.
Can you do an ashes scattering?
Yes we can, please see our charter info pack for prices of a boat charter.
Where would the boat cruise to on an evening charter?
You can request where the vessel sails to but please remember any requests which go out of the harbour are subject to weather.
Can I bring my own drinks on an evening charter?
Unfortunately we are licensed premises so we cannot allow you to bring your own drinks, but we do stock a wide range of products at reasonable prices.
Can I bring my own entertainment on an evening charter?
Yes, with prior arrangement – fee for music licence is £50, or you can book a disco with us.
Can I bring my own food on an evening charter?
Yes, with prior arrangement. We do offer a wide selection of menus in our charter pack.
How long are the evening charters?
We offer evening charters 7.30pm -10.30pm as standard but we may be able to accommodate other hours on request.
When & where are the fireworks?
Poole:
8th June – Departure time: 19.00
Every Thursday 26th July – 30th August 2018 – Departure time: 20.30
5th November – Departure time: 19.00
What birds do we see on the birdwatching cruises?
We hope to see Puffins, Guillemots and Kittiwakes. We have Durlston rangers onboard who will guide you through birdlife & geology.
EU nationals travelling to the UK after EU Exit
Leaving the EU means that a number of changes will affect businesses and individual citizens but we want to reasurre you that travel to the UK will still be possible with ease.
We will do our best to keep you informed but please for more information visit the HM Government website here.
Is there a commentary?
Yes, our captains gives a full, english live commentary on all our scheduled cruises.
What are the sea conditions today - Is it rough?
If you need any info please give us a call and we will let you know what the sailing conditions are. We will do our best to notify you of cancellations directly.
Where can I book my tickets?
You will save money booking online through our website or you can book at our blue kiosk on Poole Quay or our booking office at the entrance to Swanage Pier.