Essentieel Newport Beach
Experience the best of Newport Beach, California! Enjoy unbelievable views with dining cruises and private events on the water..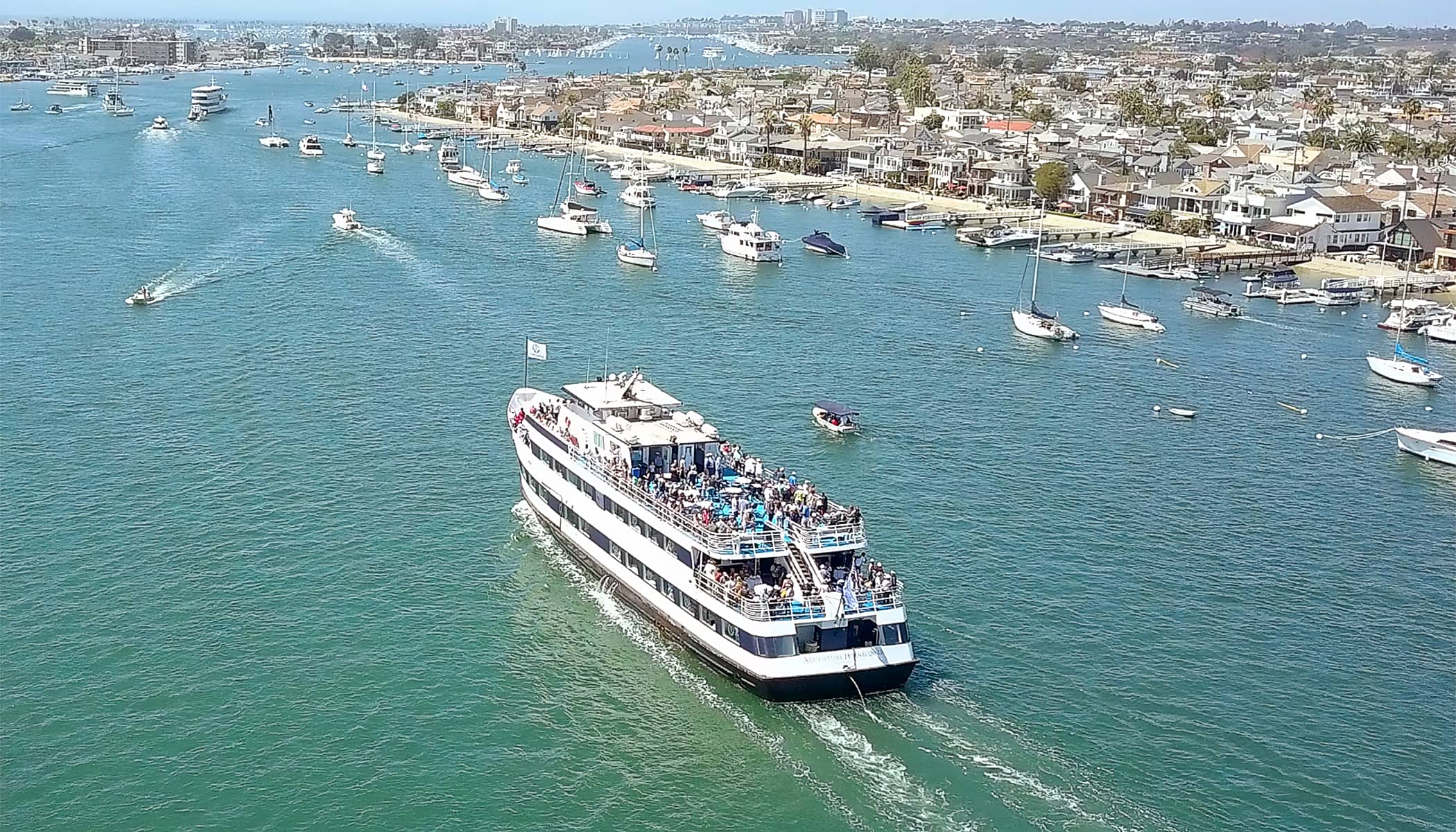 Sail into Luxury: Newport Beach Yacht Charters
September 14, 2023
Celebrated for its sandy beaches, local attractions, and beautiful boat-filled harbor, Newport Beach is a dream destination for lovers of amazing maritime experiences. And, we happen to provide many of
Wat zijn de leukste dingen om te doen in Newport Beach?
Beste dingen om te doen in Newport Beach
Er zijn tal van leuke dingen te doen in Newport Beach! U kunt bijvoorbeeld de musea van de stad verkennen en genieten van de diverse eet- en drinkgelegenheden. Natuurlijk is Long Beach ook de thuisbasis van een verscheidenheid aan activiteiten, dus er is voor iedereen wat te beleven in deze bruisende Californische stad. Newport Beach is ook een populaire plek om te vissen, zwemmen en kajakken, dus zorg ervoor om het te controleren als u op zoek bent naar wat plezier in de zon! U kunt ook boottochten maken op de haven om de bezienswaardigheden van Newport Beach vanuit een ander perspectief te bekijken. Waar u ook naar op zoek bent, u vindt het zeker in Newport Beach!
Wat zijn de leukste activiteiten in de buurt van Newport Beach?
Wat moet ik weten voordat ik Newport Beach bezoek?
Newport Beach is een prachtige bestemming die voor elk wat wils biedt. Of u nu op zoek bent om te ontspannen op het strand, genieten van het nachtleven, of verken alles wat Newport Beach te bieden heeft, het zal zeker een herinnering voor de boeken. Afhankelijk van wat u van plan bent te doen, zorg ervoor dat u een beetje zonnebrandcrème meebrengt als u van plan bent buiten te zijn! Haven cruises zijn een geweldige manier om de hele stad te zien vanuit een nieuw perspectief bijvoorbeeld. U kunt ook genieten van een aantal leuke Balboa Island! Als het gaat om leuke dingen om te doen in Orange County, Newport Beach is altijd aan de top van de lijst.