Essential Newport Beach
Experience the best of Newport Beach, California! Enjoy unbelievable views with dining cruises and private events on the water..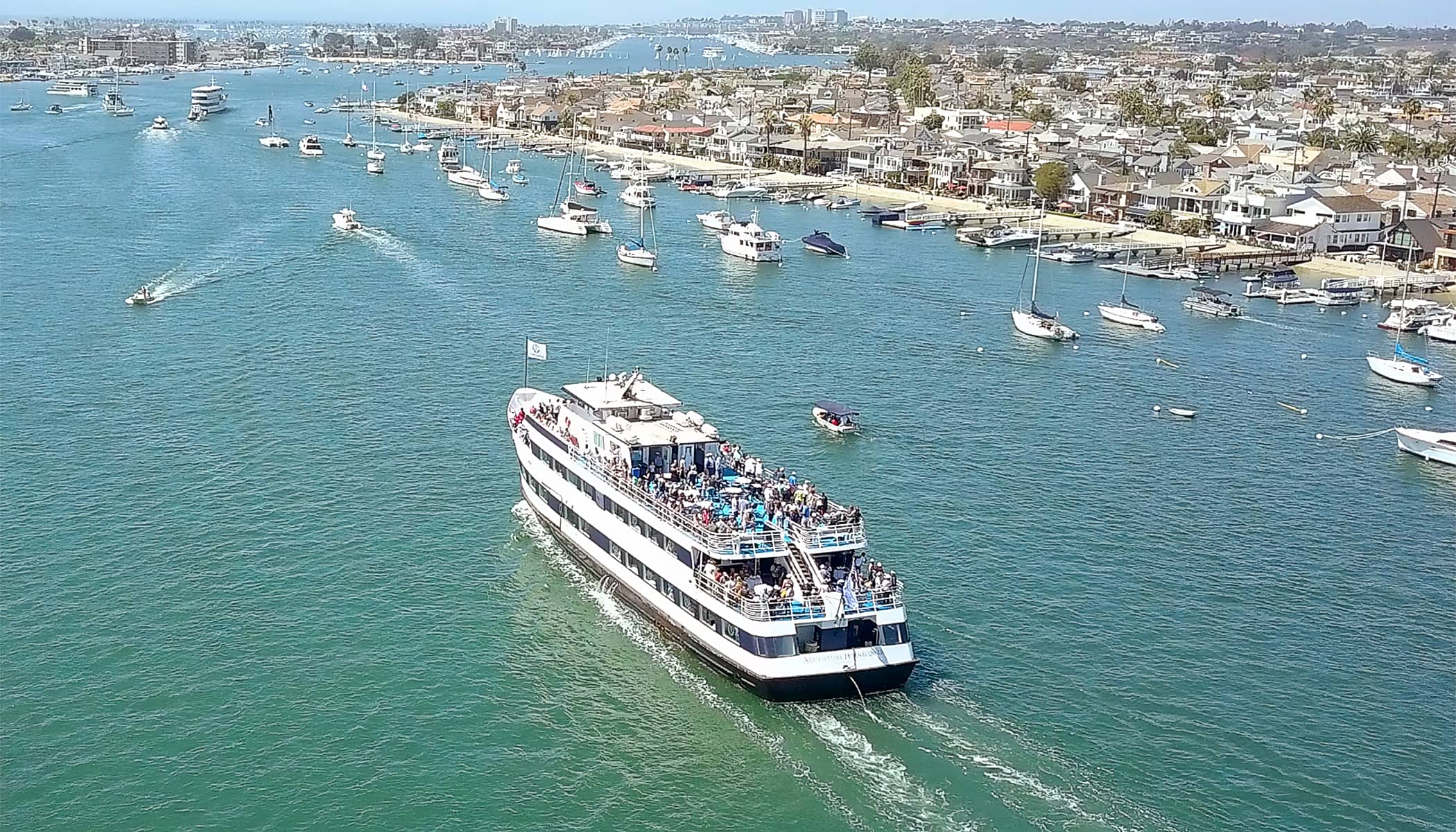 Sail into Luxury: Newport Beach Yacht Charters
September 14, 2023
Celebrated for its sandy beaches, local attractions, and beautiful boat-filled harbor, Newport Beach is a dream destination for lovers of amazing maritime experiences. And, we happen to provide many of
Soalan yang kerap ditanya
Apakah perkara popular yang perlu dilakukan di Newport Beach?
Aktiviti popular untuk dilakukan di Newport Beach
Terdapat banyak perkara yang menyeronokkan untuk dilakukan di Newport Beach! Sebagai contoh, anda boleh meneroka muzium di bandar ini dan menikmati pemandangan makanan dan minuman yang pelbagai. Sudah tentu, Long Beach juga merupakan rumah kepada pelbagai aktiviti, jadi ada sesuatu untuk dinikmati oleh semua orang di bandar California yang meriah ini. Pantai Newport juga merupakan tempat yang popular untuk memancing, berenang, dan berkayak, jadi pastikan anda menyemaknya jika anda mencari keseronokan di bawah sinar matahari! Anda juga boleh mengambil pelayaran bot di pelabuhan untuk mengambil pemandangan Pantai Newport dari perspektif yang berbeza. Apa sahaja yang anda cari, anda pasti menemuinya di Newport Beach!
Apakah aktiviti popular berhampiran Newport Beach?
Apakah yang perlu saya ketahui sebelum melawat Newport Beach?
Newport Beach adalah destinasi indah yang menawarkan sesuatu untuk semua orang. Sama ada anda ingin berehat di pantai, menikmati kehidupan malam, atau meneroka semua yang ditawarkan oleh Newport Beach, ia pasti akan menjadi ingatan untuk buku-buku. Bergantung pada apa yang anda ingin lakukan, pastikan anda membawa sedikit pelindung matahari jika anda bercadang untuk berada di luar rumah! Pelayaran pelabuhan adalah cara terbaik untuk melihat seluruh bandar dari perspektif baru sebagai contoh. Anda juga boleh menikmati keseronokan Pulau Balboa! Apabila bercakap tentang perkara yang menyeronokkan untuk dilakukan di Orange County, Newport Beach sentiasa berada di bahagian atas senarai.