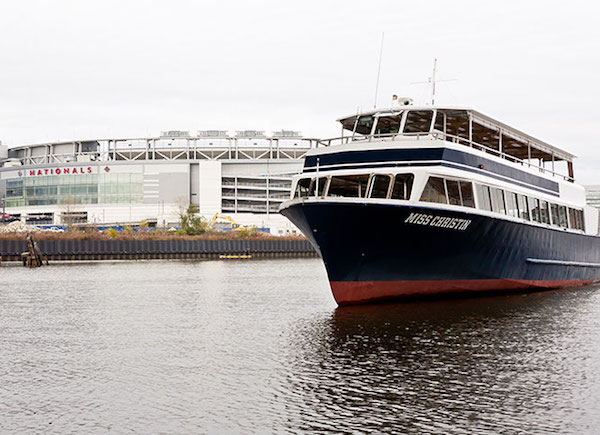 History & Background
The oldest tour boat in the fleet
Accommodates up to 125 passengers.
Built in the 1960's
Purchased by PRC in 1997
Designed and built by architect Pasche in Erie, Pennsylvania.
Used primarily for the PRC Baseball Boat and Cruise to Mount Vernon Estate.
Interesting Fact
Before becoming part of PRC the Miss Christin was used in Baltimore, Maryland as a tour boat.
The Miss Christin is available for private charter subject to its public sightseeing schedule.
Sales Packets: