The historic city of York, with its cobbled streets, ancient architecture, and vibrant cultural scene, is a place where history and magic converge. Throughout the year, the city comes alive with a variety of festivals that celebrate its rich heritage, diverse arts, and captivating stories. If you're ready to immerse yourself in the enchanting world of York's festivals, read on as we unveil a lineup of must-visit events that will transport you to realms of wonder and awe.
JORVIK Viking Festival
When: February
Kick off the year with the JORVIK Viking Festival, a legendary event that brings the city's Viking past to life. York's Viking heritage takes center stage with a week-long celebration featuring reenactments, workshops, talks, and immersive experiences. From fiery battles to authentic feasts, the festival offers an immersive journey into the world of Norse culture and history.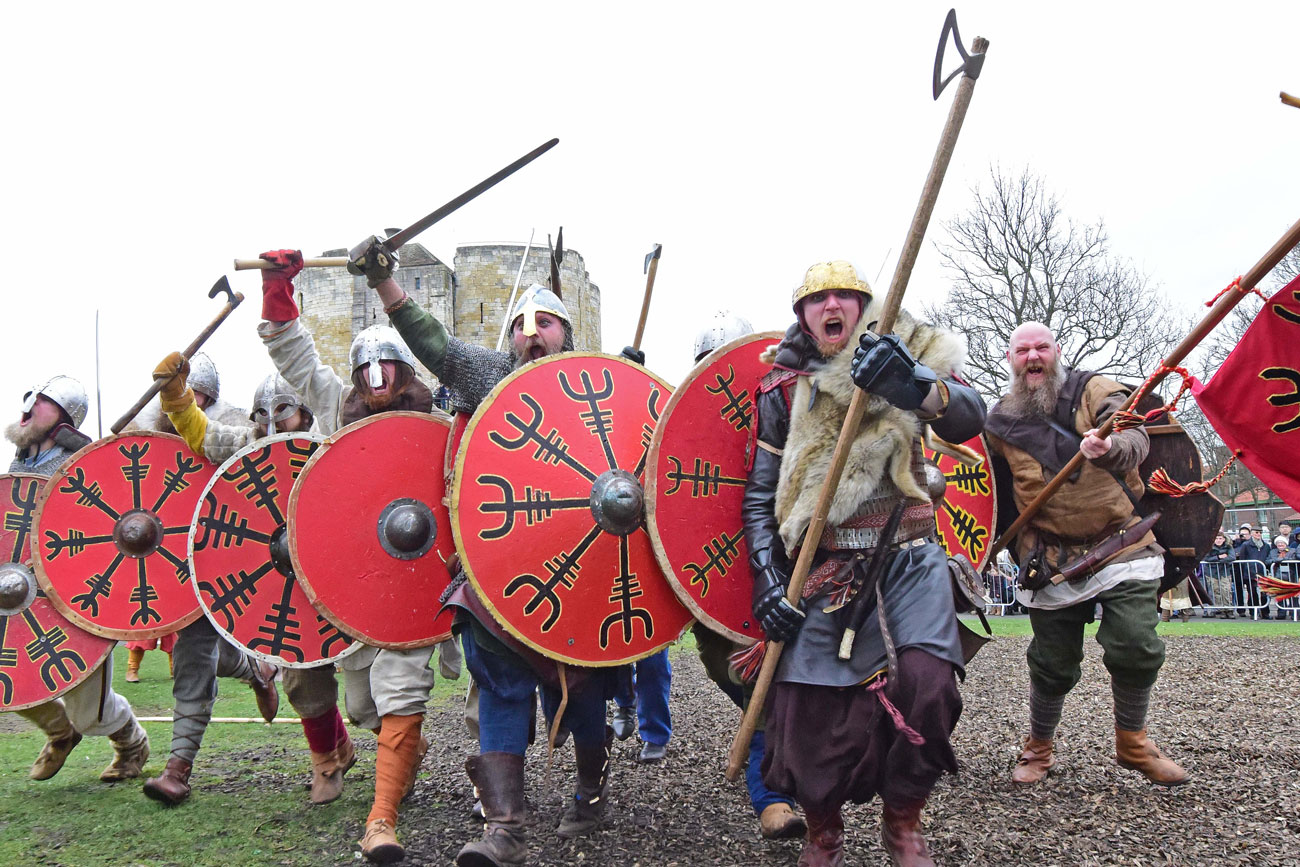 York Residents' Festival
When: January
A tribute to the city's residents, the York Residents' Festival offers exclusive access to some of York's most iconic attractions. Locals can enjoy free entry to museums, guided tours, and special events. It's a wonderful opportunity to delve into York's treasures and uncover hidden gems.
York Early Music Festival
When: July
For lovers of classical music, the York Early Music Festival is a treat for the ears. Immerse yourself in the sounds of historical instruments and period performances as world-class musicians come together to present a series of concerts, workshops, and lectures. It's a chance to travel back in time through the melodies of the past.
York Food and Drink Festival
When: September
Indulge your taste buds at the York Food and Drink Festival, a feast for culinary enthusiasts. The city's streets transform into a gastronomic paradise with food stalls, cooking demonstrations, and tastings. From local delicacies to international flavors, this festival is a celebration of York's vibrant food scene and the perfect time to pop on a Fish & Chips Cruise with City Cruises!
Aesthetica Short Film Festival
When: November
Film enthusiasts will be delighted by the Aesthetica Short Film Festival, a showcase of exceptional short films from around the world. The festival screens a diverse range of genres and styles, giving you the chance to discover emerging filmmakers and experience storytelling in its most concise form.
---
York's festivals are more than just events; they're portals to different eras, cultures, and artistic expressions. From the fierce spirit of the Vikings to the mesmerizing world of light installations, each festival is a unique opportunity to be enchanted by the city's history and creativity. As you plan your visit to York, consider aligning your trip with one of these enchanting festivals to truly unleash the magic that this captivating city has to offer.