Chicago is a great city for so many reasons. From spectacular architecture and museums where you can spend hours, to numerous parks and a skyline that takes your breath away, the Windy City has it all and then some. And when it comes to dining, Chicago has amazing food to dive into.
If you want some wonderful places to dine for lunch, head over to the water, specifically the Chicago River. Running through the great city of Chicago is the Chicago River, running 156 miles from beginning to end. "But the river that flows through the heart of downtown Chicago, past forest preserves and parks, and all kinds of urban and suburban communities is the lifeblood of the region," according to Friends of the Chicago River. While you are in Chi-Town, along the Chicago River is where you want to be for some of the hottest places to dine for lunch.
Hot Spots for a Great Lunch on the Chicago River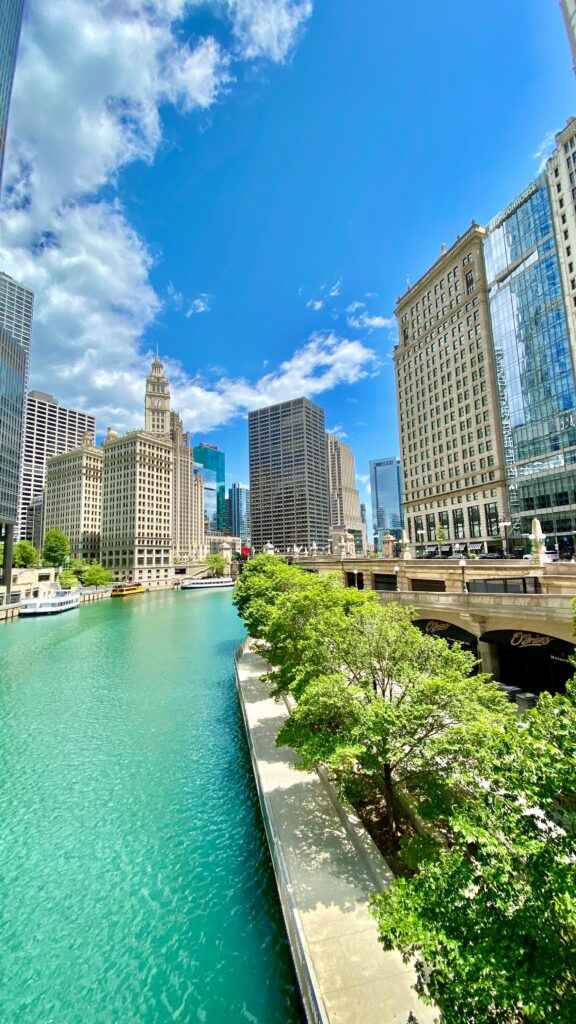 Stop in at Porter Kitchen & Deck and grab a spot on the river, which offers a magnificent view. The atmosphere is relaxed but elegant, and the restaurant features American cuisine. From creative salads to signature lunch dishes, Porter Kitchen & Deck's outdoor seating offers heat lamps to keep you warm as you dive into a lunch of Fish Tacos, Crab Cakes, or tasty Truffle Fries, as well as cocktails with monikers such as Rose the Riveter and Four Corners Old Fashioned.
Your classic everyday coffee shop has taken a turn for the better with Café by the River and a touch of Chef Jose Andres' "signature Spanish flair." You can enjoy a lovely lunch here that combines "the flavors and hospitality of Spanish cafés with the convenience of an American coffee shop," the website said. Savor a wonderful view of the river as well as a variety of coffee drinks, tea, all-day breakfast, salads, and sandwiches including their BLT and a hot pressed ham & cheese on one of four breads.
Beatnik on the River is a creative, chic spot with a 50-seat terrace overlooking the Chicago River. You'll find plants, couches, some amazing views, and an eclectic menu with creative Mediterranean-inspired dishes, including Feta Stuffed Dates, Confit Parsnip, Smoked Cauliflower, and Crispy Lemon Chicken. Cocktails are inventive and inviting. From a Cocoquito to The Playpen, it's here where you'll want to dine and relish the setting while taking in the view.
Enjoy the Chicago River Views While Having a Bite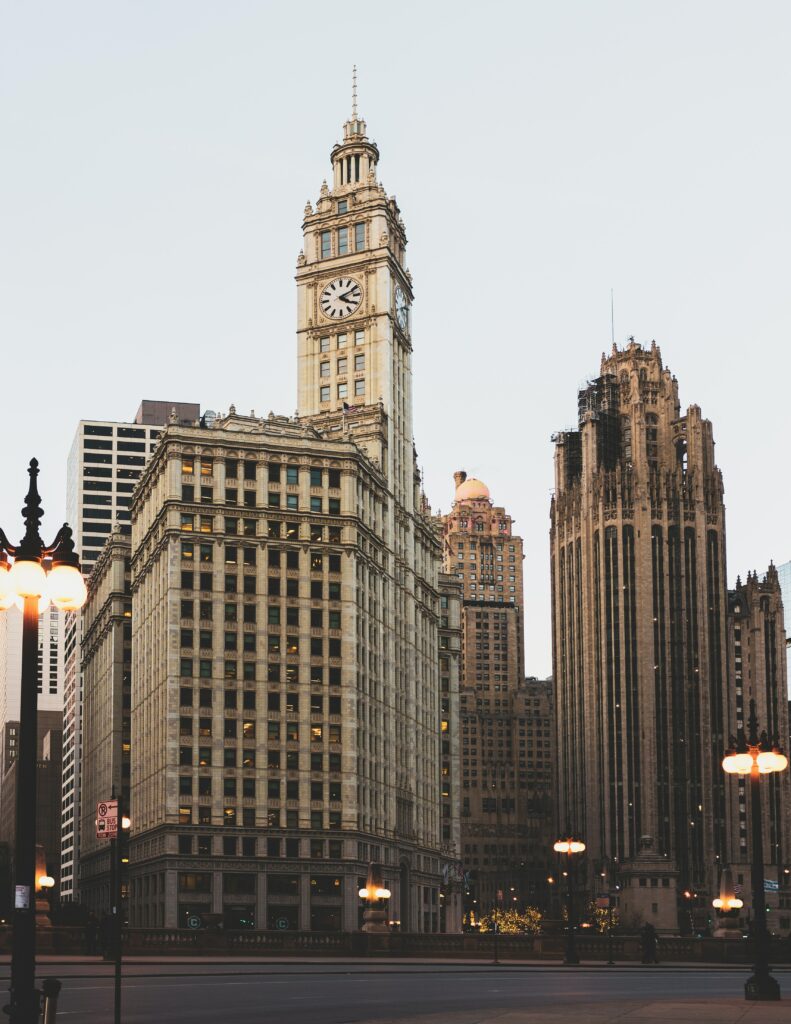 If you want in on a secret, check out Raised for amazing river views! You'll find this indoor/outdoor lounge at the Renaissance Chicago Downtown Hotel on the third floor. Enjoy a late lunch on the weekends and indulge in Truffle Frites, General Tso Fu, Tostone Nicoise, Scallop Crudo, and many more delicious choices. You'll also have views of the Wrigley Building, the Tribune Tower, and Marina City.
Gibsons Italia is not your typical Italian restaurant. It's a three-story restaurant in the West Loop of Chicago with spectacular Chicago riverfront views to go along with your incredible meal. "Chef-driven tastes of Italy are paired with the superiority of Gibsons Steakhouse, creating a restaurant that makes the familiar, exceptional," according to the website. The lunch menu features fare including Crabmeat & Avocado Parfait, King Crab Bisque, Roasted Beet Salad, Spicy Rigatoni, Cacio E Pepe, and so much more. Pair with the perfect wine or cocktail and lunch will never taste the same.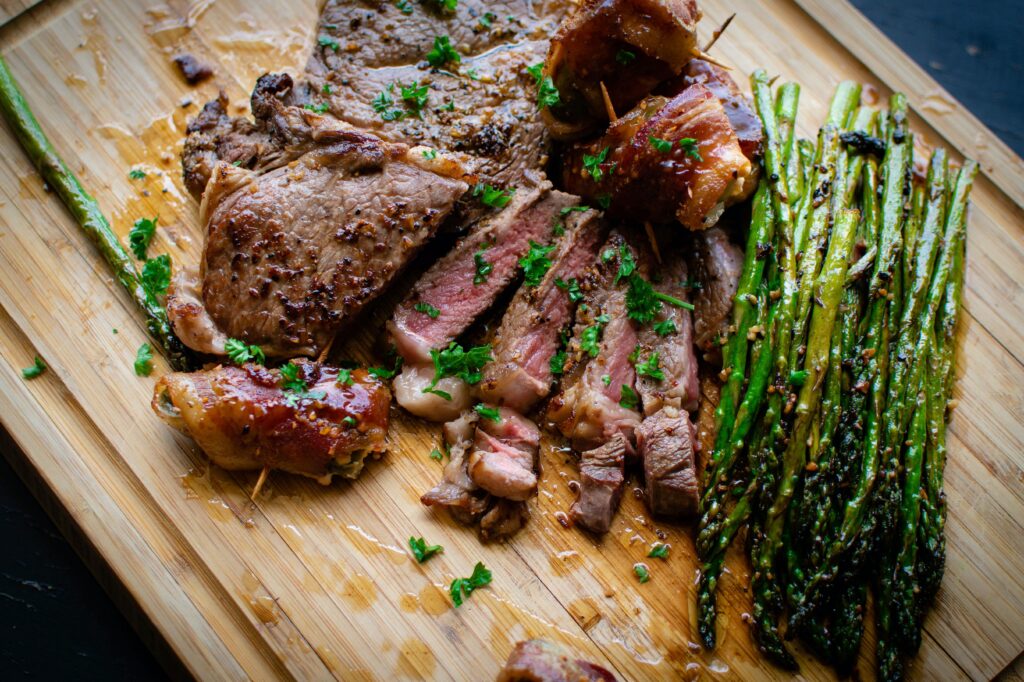 Don't leave Chicago before dining at City Winery Riverwalk. It "was founded in New York City in 2008 by Michael Dorf to deliver a unique combined culinary and cultural experience to urban wine enthusiasts," the website said. Not only can you enjoy fine wine and upscale dining, but you can also catch a concert and a food and wine seminar. Sit and enjoy the sights while sipping a glass of Sauvignon Blanc and indulge in Chicken Corsica, Burrata, Branzino, Mushroom Arancini, or Kung Pao Cauliflower.
Enjoy basking in the sun and a taste of Italia at Pizzeria Portofino right on the Chicago riverfront "offering hand-stretched pizzas, coastal wines, an expansive patio, and breezy decor that will instantly transport you to the Italian Riviera," according to the website. Here you will indulge in pasta and craft pizza as well as charcoal-grilled seafood. Try the Artichoke Bruschetta or the Roasted Garlic Bread for an appetizer. Take a taste of the Pesto Genovese, or the Spaghetti Limone, which is reminiscent of the Amalfi region in Italy. The restaurant also offers guests boat docking on the Chicago River through Downtown Docks.
Chicago River Cruises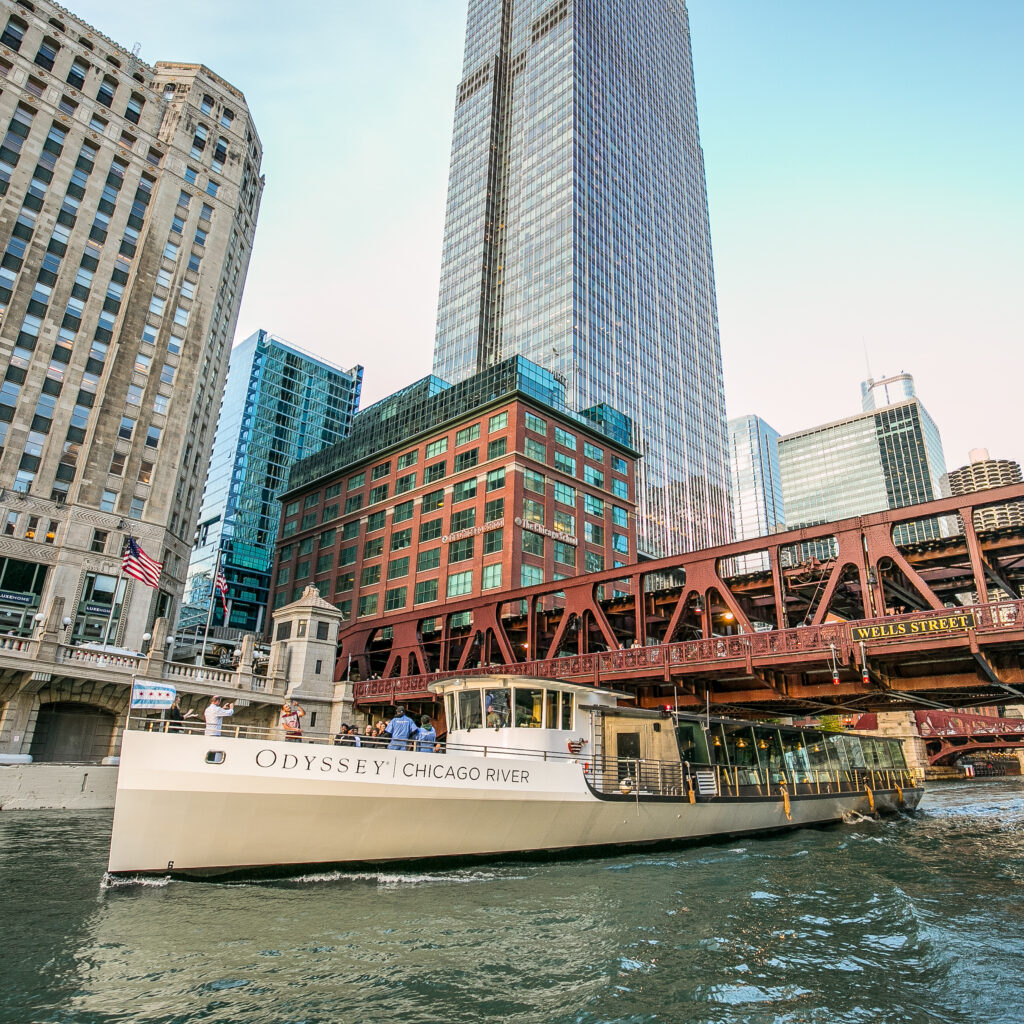 Get even closer to the water with the Premier Plus Architectural Lunch Cruise on the Chicago River. The two-hour lunch cruise is an afternoon experience offering the best of Chicago. There will be dining, scenic views, and a narrated architectural tour of Chicago. You'll enjoy a three-course, chef-prepared plated menu, creative cocktails, and extraordinary service. Whether it's lunch for two, the entire family, or with friends, you will appreciate the cruise and the views from the climate-controlled interior or open-air outdoor deck. This lunch is one you'll remember for a lifetime.
If you're full from having a great lunch, you can always check out the Sights & Sips Cruise on the Chicago River. This cruise is perfect for friends and family looking to unwind, kick back, relax, and enjoy some wine, beer, signature cocktails, snacks and hors d'oeuvres while taking in the Windy City from the Chicago River.
There are so many fine dining places along the Chicago River for you to try. It is not just the great food you will remember, it's also the wonderful views of Chicago. Make a trip to one or more of these wonderful establishments to make great memories.