Famous islands like Liberty Island and Ellis Island tend to be top of visitors' lists when they come to New York City—not to mention climbing aboard with City Cruises to take in the skyline and see the most popular attractions.
But there's another classic island escape often overlooked by out-of-towners, and that is City Island. From fresh seafood to historic neighborhoods, here's why visiting City Island needs to be on your NYC travel list.
Visiting City Island
With breezy neighborhoods of pastel houses, fun seafood joints, and yacht-filled marinas, City Island makes you feel like you're in a coastal New England town—and in fact, that's one of its charms. The seaside atmosphere makes the bustling energy of the Big Apple feel like a world away, when in reality, you can be in Midtown Manhattan in half an hour.
Think of it as NYC's fishing village, hidden away from the rush of the city. Located in the Bronx in northeastern New York City, City Island is both a neighborhood and a small island, with views of Hart Island, the Bronx, and Manhattan. At just under 1.5 miles long, you can easily explore it in a day or afternoon.
The best things to do on City Island
City Island packs a lot into its 253 acres, with options for both outdoor recreation and immersion in the local arts and culture scene.
The City Island Nautical Museum chronicles the island's boating history, while galleries showcase work by local artists. Spend an afternoon browsing the antique stores; don't miss 239 Play, or dAN's Parents' House, a famous antique-toy store where you can find all sorts of curios, like rare Star Wars figurines and vintage trading cards. Along with dining and shopping, you can even catch a small-town play by the City Island Theater Group.
The island also has historical landmarks, like the Samuel Pell House, and stately old Victorian homes that have been featured in films. From the southern tip of the island, you can see the Stepping Stones Lighthouse in Long Island Sound.
Unsurprisingly, given its location, City Island is home to numerous marinas and boating clubs, like the City Island Yacht Club. Along with boating, you can go scuba diving in the Long Island Sound and stroll around the island's waterfront promenades and parks to enjoy views of the big city and passing sailboats.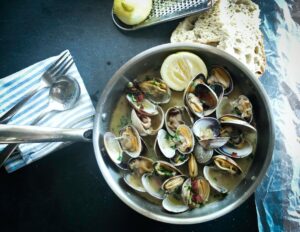 Where to eat on City Island
One of the main reasons to visit City Island is to dine at its seafood restaurants, most of which are centrally located along City Island Avenue. Whether you want softshell crabs, lobster tails, oysters, or fish, you'll find a delicious selection of fresh seafood here.
The Original Crab Shanty is a local favorite, famous for its Italian dishes and seafood platters. City Island Lobster House, the Black Whale, Seafood City, and Arties Steak & Seafood are other excellent spots to grab a bite.
On a hot summer day, a cone from Lickety Split, the island's go-to ice cream parlor, always hits the spot as well.
How to get to City Island
Even though it's surrounded by water, City Island is connected to the mainland by City Island Bridge, so the island's seafood eateries, yacht clubs, and antique shops are readily accessible by car.
From Manhattan, it's roughly a 30-minute drive north to Pelham Bay Park, where you find the bridge that connects to City Island Avenue. This main thoroughfare runs the entire length of the island, with side streets winding their way around neighborhoods and points of interest.
If you want to beat the traffic in Manhattan, hop on the NYC Ferry—the Soundview route heads to Ferry Point Park, and from there, City Island is just 15 minutes away by car. Not only does this option eliminate traffic jams, but you get to enjoy the city views while boating up the East River—an added benefit.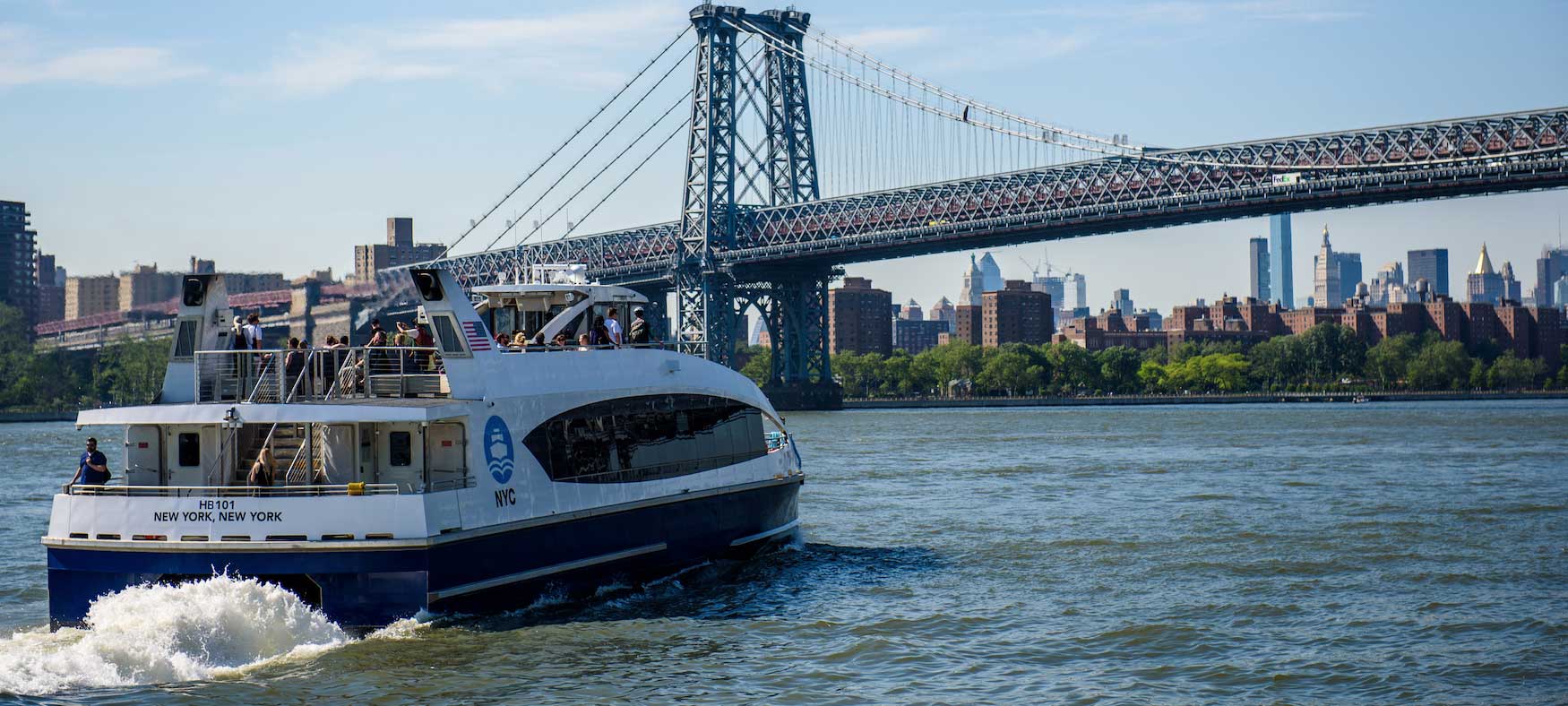 Escaping the city on City Island
From tiny shops selling vintage toys to eccentric seafood restaurants covered in maritime artifacts, City Island will easily win you over with its charms. Going on a New York cruise is one of the best ways to discover and fall in love with New York City's other islands, as well as get incredible views of the city from unique vantage points.