Toronto is a city well-known for its diversity and a long list of activities to pursue. Having many attractions can make it challenging to narrow down which to see first and which to add to your itinerary. Adding Toronto tours to a vacation plan allows you to see the top attractions in a short amount of time.
City Experiences offers an array of Toronto tours and Toronto tour packages, making it easy and convenient to select which options work best for you and your traveling partners. These tours range from cruises to walking tours, food tours, and more. Here are some of the best tours in Toronto.
Toronto Tours: Cruises
These cruise tours take you out onto the water, providing an unforgettable experience visiting Toronto. Each cruise offers different activities, with some providing meals and others offering a tour focused on views of top landmarks.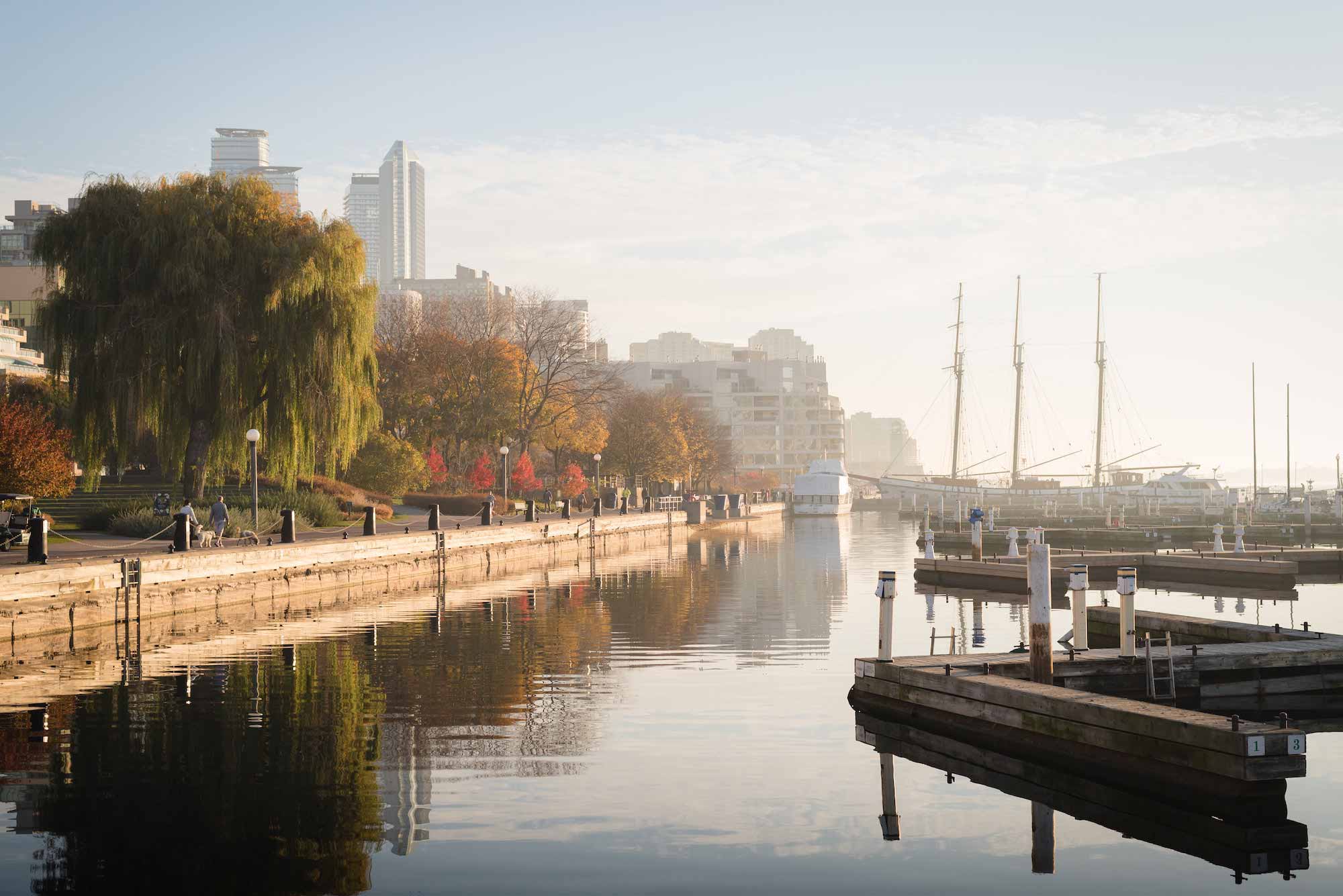 Toronto Harbour Cruise
Perfect for a romantic evening, the Toronto Harbour Cruise includes a delicious buffet-style meal to enjoy after strolling on the deck and taking in the iconic Toronto skyline from the water. The buffet features salads, entrees, sides, and sweet treats to try after viewing the incredible sunset. If you select a cruise on Friday or Saturday, you can dance the night away with a DJ.
Toronto Harbour Sights & Sips Cocktail Cruise
Viewing the Toronto city skyline is a must-do while visiting the city. The Toronto Harbour Sights & Sips Cocktail Cruise allows you to enjoy fun cocktails during a 90-minute cruise with incredible views. Tours are available throughout the day so that you can choose between an afternoon cocktail cruise with friends to a romantic evening boat ride with a significant other.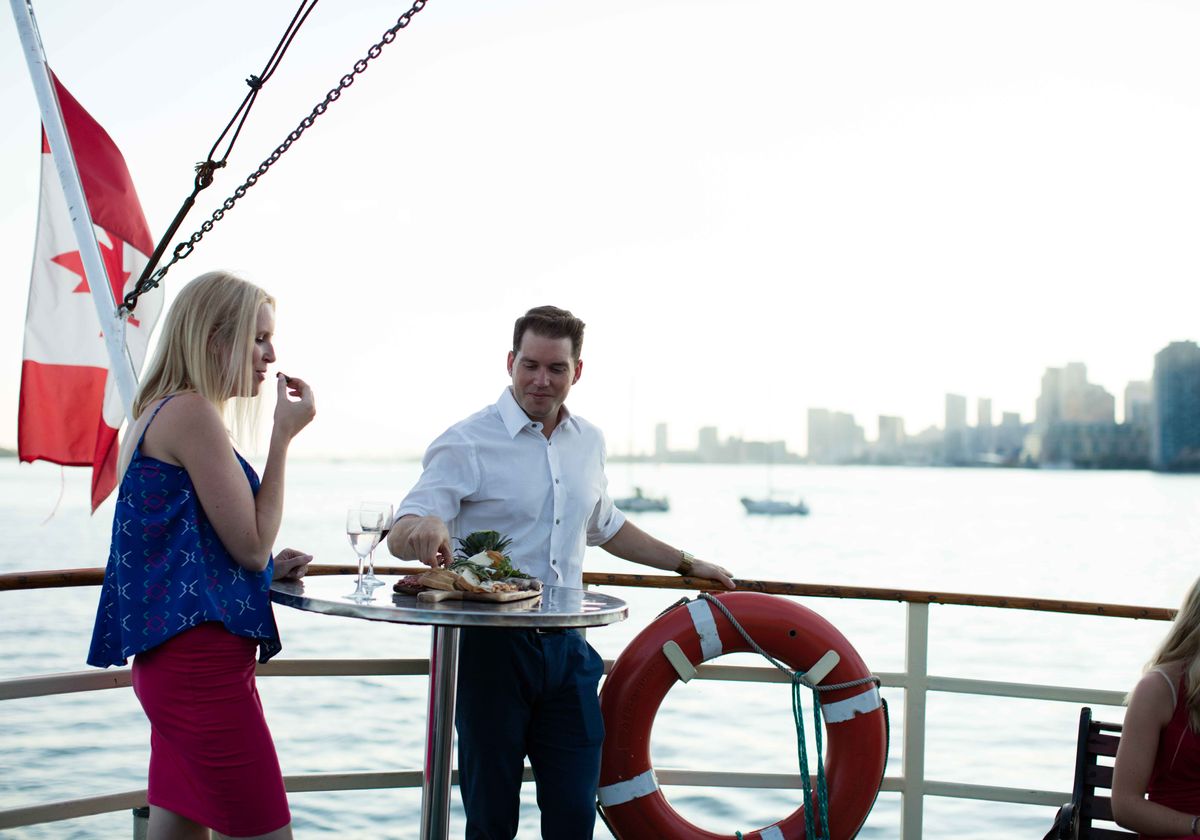 Toronto Harbour Lunch Cruise
The Toronto Harbour Lunch Cruise provides an idyllic experience as you float on the water, enjoy a delicious lunch, and view the harbor and city from a different perspective. A trip on this cruise includes a selection of foods from the lunch buffet aboard the boat. Choose from a covered or open-air boat deck to enjoy the sights on this cruise. You'll also find a selection of fun cocktails to try while cruising in the harbour.
Toronto Sightseeing Harbour Tour
If you want to squeeze in as many top attractions in Toronto as possible, the Toronto Sightseeing Harbour Tour is ideal for you. This 45-minute ride covers the area's history, offers views of the city's skyline, and takes you to the famous Toronto Islands for exploration. Light bites and drinks are available on the cruise, making this informational tour even more pleasant. These tours run in the afternoons on the hour, making them a convenient option for families and couples exploring the city nearby.
Zoomer Radio Cruise
Those visiting in August can take advantage of the Zoomer Radio Cruise. Occurring on August 10th, this cruise will take you for a lovely evening out on the water. Morning show hosts doubling as tour operators will entertain you as you indulge in a dinner buffet. This tour lasts 2.5 hours and includes top Zoomer music options that accompany the views of the stars and Toronto's skyline.

Toronto Tours: Off-the-water
Those searching for tours on land can check out the options below. These tours will guide you through the streets of Toronto and help you create new memories while in the city.
Toronto: Kensington Market Neighborhood International Food Tour
The Toronto: Kensington Market Neighborhood International Food Tour is a fantastic tour for foodies who want to learn more about the city through its cuisine. This tour will take you through the Kensington Market Neighborhood to enjoy food from six countries. The food tour focuses on tasty yet not spicy items, making it a perfect option for any foodie. There are also excellent vegetarian options available during the tour, which you can inquire about through the tour guide.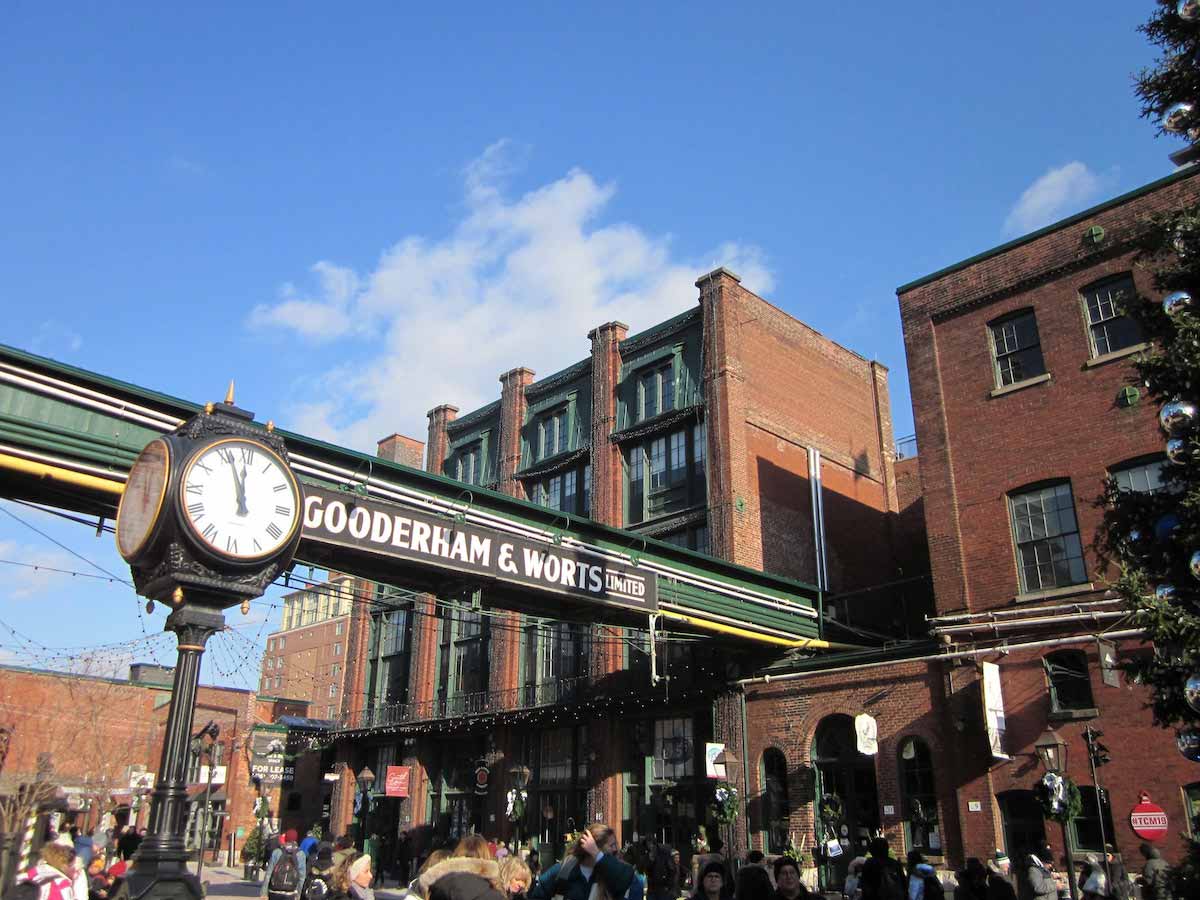 Toronto: Distillery District Walking Tour
The Distillery District is a must-see, while in Toronto, the pedestrian-only area provides visitors with impressive views of Victorian Industrial architecture. Take the Toronto: Distillery District Walking Tour to learn more about the area's rich history, specifically about the "company that became the world's largest distillery." You'll sip on beer along the route and finish the tour with a chocolate tasting.
Toronto Tours: Planning Your Visit
Planning an itinerary while visiting Toronto is essential to avoid a sense of overwhelm due to the many attractions available. Plotting out must-see attractions vs. want to see and what not to see will aid you in narrowing down your city schedule. Then, you can book tours around the attractions and must-do activities on your itinerary.
FAQ
How many days do you need to see Toronto?
If you want to see all the major attractions in Toronto, a week is sufficient for a trip to this city. You can spend fewer days, though it will feel rushed, and you may miss some top experiences/activities. One week is the perfect amount of time to view the city at a more leisurely pace.
Is it worth visiting Toronto?
Yes, Toronto is worth visiting. This city has quite a lot to offer visitors regarding attractions, such as diverse neighborhoods with incredible food, an amusement park, sports games, etc.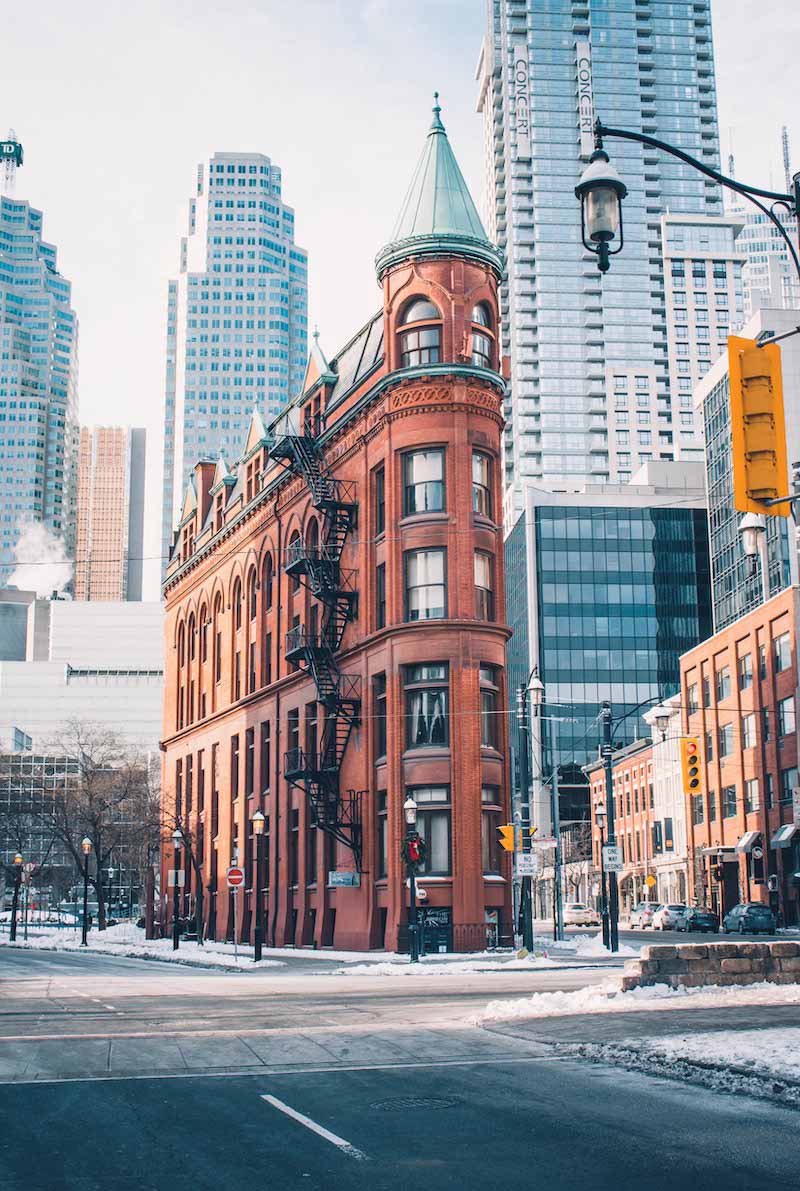 Is 4 days enough in Toronto?
If you only have particular attractions you want to see in Toronto, four days may be enough in this city. However, if you want to catch the top attractions, you'll likely feel rushed within this timeframe. Aim for at least a week to skip the feeling of being rushed while visiting Ontario's capital.
What should I not miss in Toronto?
Here are a few attractions to make sure that you view while in Toronto:
CN Tower
Hockey Hall of Fame
Niagara Falls
Lawrence Market
The Power Plant Contemporary Art Gallery
Distillery District
Casa Loma
Royal Ontario Museum (downtown Toronto)
Do you need a car when visiting Toronto?
No, Toronto has a great public transit system that allows you to easily get from one end of the city to the other. Plus, parking and traffic make driving a car around the city challenging. Avoid the headache by becoming familiar with Toronto's public transit.
When is the best month to visit Toronto?
The ideal months for visiting Toronto include April, May, September, and October. During these months, outdoor marketplaces and festivals arise, creating a fun environment for visitors. This also allows you to skip the chilly weather that occurs during the wintertime.
View more things to do in Toronto.