On the west side of Manhattan sits a series of piers that have become one of the cultural epicenters of a city already known as one of the world's great melting pots!
Chelsea Piers originally served as berths for ocean liners and even was the sailing destination for the RMS Titanic. Today, it is a vibrant, energetic, and highly sought area of New York City, famous for its outdoor activities, fitness, events, and you guessed it, food! After all, you would have to imagine a place good enough for the beloved "Food Network" to call home, to be surrounded by spots that any foodie would want to explore.
The Mermaid Inn
A restaurant list of places by a pier would be incomplete without a good seafood place. The Mermaid Inn is that, and then some. "The Mermaid Inn has been designed to evoke the feeling of being on a mini vacation in a small seaside village," the eatery's website says. Known for its hospitality, The Mermaid Inn started as a New England-style seafood restaurant and has morphed into a globally inspired "seafood brasserie."
Cookshop
Cookshop is a culinary experience like no other. Their menu focuses on the freshest ingredients available – giving a new meaning to farm-to-table. Taking "freshness" seriously, Cookshop frequently changes its menu based on fresh ingredients that are available from local purveyors.
Shukette
To describe Shukette as vibrant would be an understatement. With the colors, flavors, and culture, it is easy to see why this is one of NYC's trendiest Mediterranean restaurants. Shukette takes pride in serving a "locally sourced and sustainable" menu and even offers guests the opportunity to sit across from the kitchen, where they can see chefs carefully craft their meals and presentations.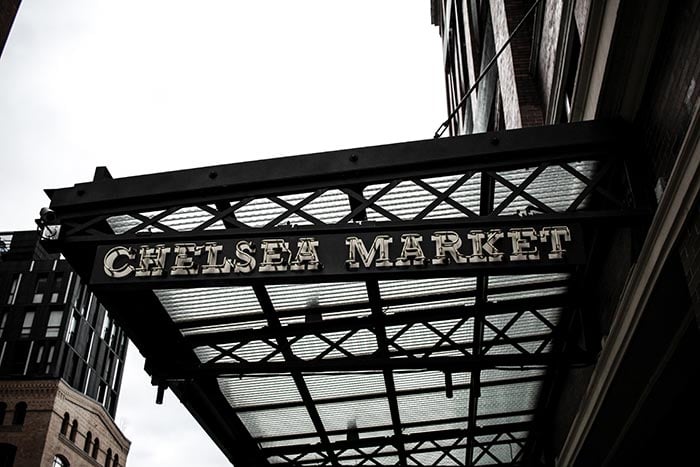 Chelsea Market
How can you go to Chelsea and not stop by the Chelsea Market? Chelsea Market is probably one of the most famous cafeterias in the world, and home to some of the best food New York City has to offer. With over 40 different eateries to choose from, it can be overwhelming to decide what exactly your taste buds are calling out for. It may be a good idea to do some research before going, especially if you are hungry.
Within the Piers
One thing Chelsea Piers does is act as a hub for all types of sports and leisure activities. What better way to enhance any activity than with food? Check out Water Hazard Bar & Lounge, a great take on the continuing trend of pairing food and drinks with a driving range. Except this driving range overlooks the Hudson River! Not into golf? Check out Bowlmor Lanes, a place famous for bowling, arcade games, and its Behemoth Burger, a whopping six-pound, 14-inch burger!  And because it's NYC, there's always a place to grab a pizza. Get your ice skates and a quick slice at Piers Pizza Company at Sky Rink.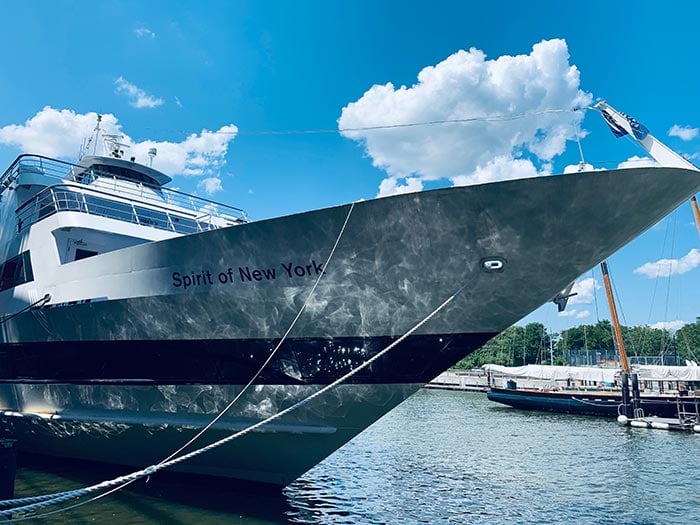 Even with all this great food in one area, no "Big Apple" experience is complete without a journey onboard the Bateaux New York Premier Plus Dinner Cruise. Departing from Pier 61, sail the East and Hudson Rivers while taking in spectacular, one-of-a-kind panoramic views of the city. Throw in some drinks, live music, and a mouthwatering, freshly prepared three-course meal, and you are set to have a night you won't soon forget. If you are thinking of doing something special to celebrate an occasion, viewing that world-famous NYC skyline from the comfort of a fully glass-enclosed deck means you can book this experience year-round without worry.