While Salem, MA, has a dark history revolving around the Salem witch trials, it has much more to offer visitors than spooky landmarks and attractions. Salem has a history that dates back to 1626 when it was founded. Salem's past is evident through sites, forts, memorials, and more. Today, you can explore many activities and attractions that detail Salem's history.
Salem, MA  is an exciting destination in New England that provides travelers with friendly faces, quirky shops, and unique attractions to explore. While the witch trials are in the past in Salem, many people visit to learn more about this part of Salem's history. Whether you're interested in this town's spooky past or its lively art scene, you'll find many things to do in Salem, MA. Below are some of our favorite options:
Things to Do in Salem, MA:

History of Salem
Salem, Massachusetts was founded by a group of Cape Ann immigrants, initially holding the name of Naumkeeg. The inhabitants of the town instead chose to call it Salem, meaning peace in Hebrew, over its original name.
As the town became more established, various buildings were added, like the House of Seven Gables, a large mansion holding three generations of the Turner family. In 1692, the Salem Witch Trails began leading to unfortunate events that forever left a mark on Salem, MA. These events are now revisited through memorials and museums to educate the public about the occurrences.
Things to Do in Salem, MA:

Landmarks and Activities in Salem
Salem, MA, features many landmarks and activities for visitors to partake in, creating a destination that should be on the top of everyone's bucket lists. Below are some of the best things to do in Salem, MA.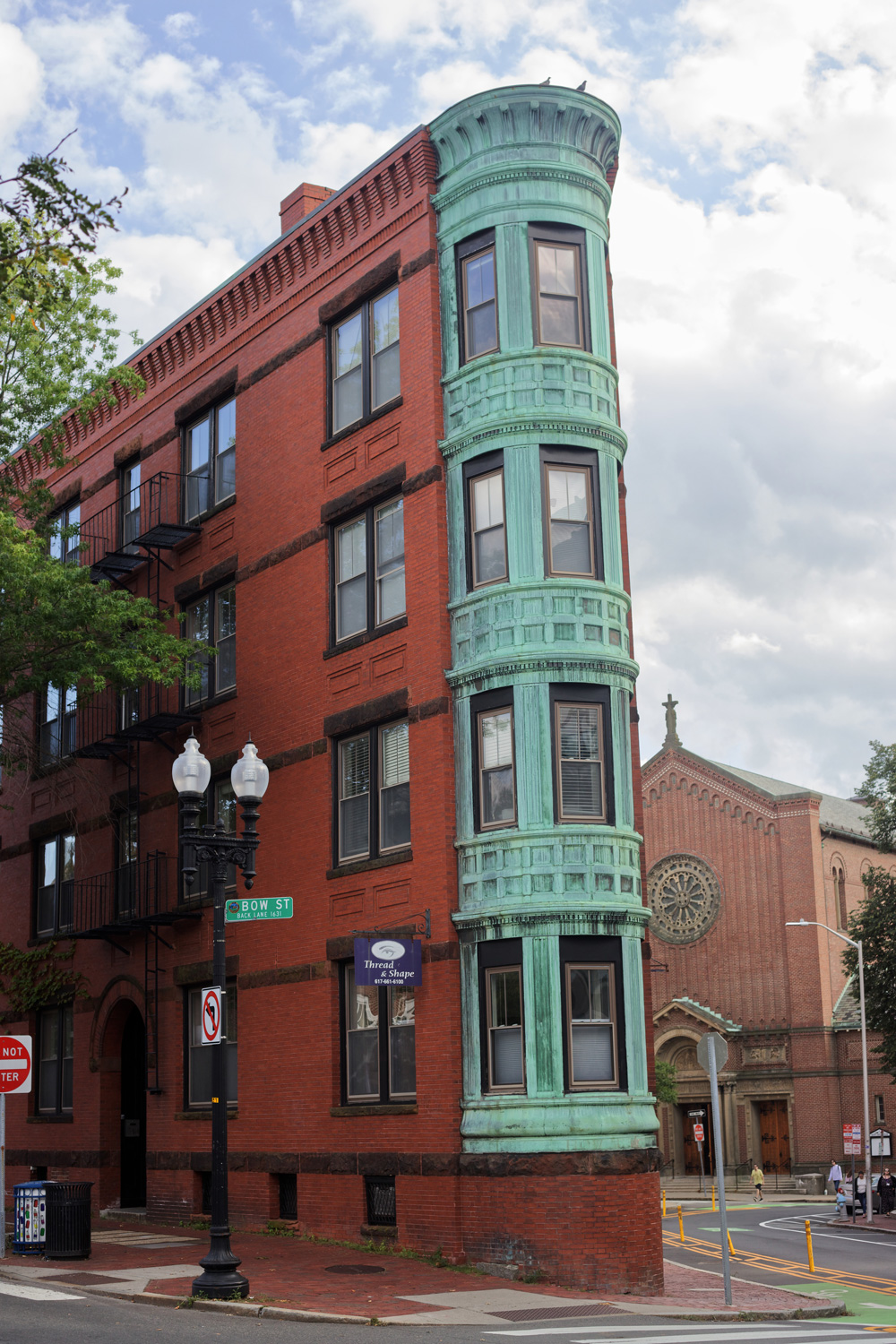 1 Essex Street Pedestrian Mall
The Essex Street Pedestrian Mall features rows of shops to browse. On the weekends, vendors set up stalls outside the shops, providing additional shopping opportunities. You'll also find a statue of Elizabeth Montgomery, the actress who played the main character in Bewitched. Salem, MA, was a filming location for various episodes of the long-standing TV show.
2 Punto Urban Art Museum
Found in the "El Punto" neighborhood, the Punto Urban Art Museum is an open-air attraction that stretches over three blocks. It was created to promote breaking down socio-economic walls. This Salem "art gallery" offers incredible brightly-colored murals made by local and more established artists.
3 New England Pirate Museum
During the 17th and 18th centuries, pirates roamed the waters around Boston's "Gold Coast," hunting for treasure and burying the loot they found on nearby islands. These pirates included well-known names like Blackbeard, Kidd, and Bellamy. The New England Pirate Museum presents the history of New England pirates in a fun manner, making it a family-friendly activity.
Interactive exhibits help visitors feel like they're back in the 1600s hunting for treasure alongside the infamous pirates. This is one of the top fun things to do in Salem with kids.
4 Witch History Museum
The Salem Witch History Museum offers accounts of those accused of using witchcraft in the 1600s. Through educational exhibits and tours, you can learn about the witch trials and understand why they occurred in Salem. The intent behind this museum is to provide the stories of innocent people on trial in the 1600s.
5 Salem Maritime National Historic Site
Explore Salem's maritime history by including a visit to the Salem Maritime National Historic Site. This site offers an impressive 12 structures to visit and a replica tall ship along the Salem Harbor. Learn about Salem's maritime history and the importance of ships in history and society.
Things to Do in Salem, MA:

Tours
Salem, MA, and its surrounding areas like Boston, feature many tour options ranging from a walking tour in downtown Salem to cruises that will provide an exciting trip as you speed along the water. Here are a few tours you can partake in near Salem.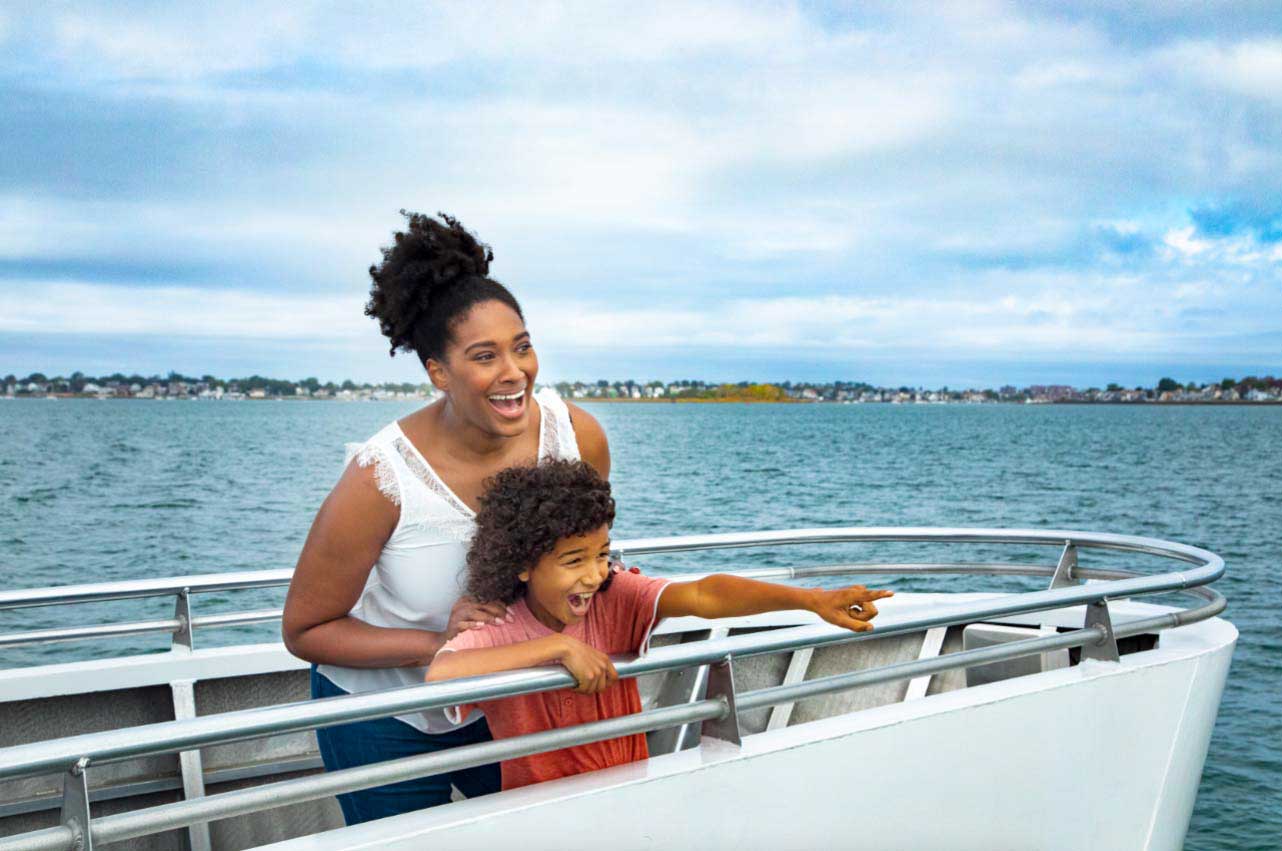 The Codzilla Thrill-boat Ride in Boston is a perfect activity for adventurous families. You'll travel over the water at high speeds, providing a fun environment where you'll likely get splashed along the way.
A fun way to enjoy the water is by taking a Signature Lunch Cruise. You'll start the journey at Boston Harbor and spend two hours viewing waterfront landmarks. Lunch is included so you can enjoy a meal as you enjoy the beautiful views.
If you're looking to arrive in Salem, MA, you can ride on the Salem Ferry even quicker. This ferry will take you from Boston to Salem in less than an hour. Enjoy scenic views of Boston, Salem, and New England as you speed across the water. You can even purchase a combo ticket with trolley access for Salem activities.
Planning a Trip to Salem, MA
Planning a trip to Salem is made easier by first deciding which interests to explore while in the town. If you want to learn more about the witch trials, select itinerary items which correlate with this interest. For those that want to avoid this topic, the itinerary can revolve around options like the Maritime National Historic Site or the Salem Art Gallery.

FAQ:
Is Salem, MA Worth Visiting?
Yes, Salem's history is alone worth exploring. However, there are many other exciting things about Salem, like its art offerings, pirates, colonial architecture, top-of-the-line museums, and mouthwatering restaurants.
How Do I Spend 24 Hours in Salem, MA?
If you only have 24 hours to explore Salem, there are a few top attractions you'll need to see in the city. Start by making a trip to the Salem Visitor's Center in town, which features information on Salem's history via exhibits and a short film. There's also a souvenir shop available to help you remember your trip.
What Is the Scariest Thing to Do in Salem, MA?
There are quite a few activities in Salem, MA, that fall under the category of "scary," and most are related to the witch trials. Below are some options that you can visit as "spooky" itinerary options.
Salem Witch Trials Memorial
The Witch House
Salem Witch Museum
The House of the Seven Gables
Witch Dungeon Museum
Old Burying Point Cemetery
What Else Is Salem Known For?
Beyond its witch trial history, Salem has quite a lot to offer. Its colonial architecture is another exciting reason that people visit this Massachusetts town. Otherwise, it's recognized for some of its other attractions, such as the Salem Maritime National Historic Site, Salem Willows Park, the Peabody Essex Museum, and Pioneer Village.
What is the history of Salem known for?
Salem is known for its rich history, including the infamous Salem Witch Trials of 1692. The city is also known for its well-preserved 17th-century architecture and its role as a major port during the late 18th and early 19th centuries.
When is the best time to visit Salem?
The best time to visit Salem is from June to October, when the weather is warm and there are many events and festivals taking place. However, the city is also a popular destination during Halloween, when its witch-themed attractions are especially popular.
How far is Salem from Boston?
Salem is located about 20 miles north of Boston and is easily accessible by car or public transportation. Take the Salem Ferry!
Is there parking available in Salem?
Yes, there is plenty of parking available in Salem, including on-street parking and several public and private lots.
Be sure to also check out things to do in Boston!