Chi-town. It's a destination celebrated for its idyllic location on Lake Michigan that offers amazing views of the landscape, famous local attractions, iconic architecture, and spectacular sunsets. In fact, it's inspired numerous Hollywood movies, so we're not surprised by anyone wanting to spend some time there.
Of course, finding the best locations to take everything in can take a little legwork if you're not familiar with the area (and sometimes even if you are!). That's where we come in. Because recommending where to capture spectacular sunsets—for your own eyes to feast on or to feature on the Gram—is something we have a good handle on, and we're happy to share with you. So get ready to make the most of the golden hour, which is bound to elevate your stay in Chicago on every level.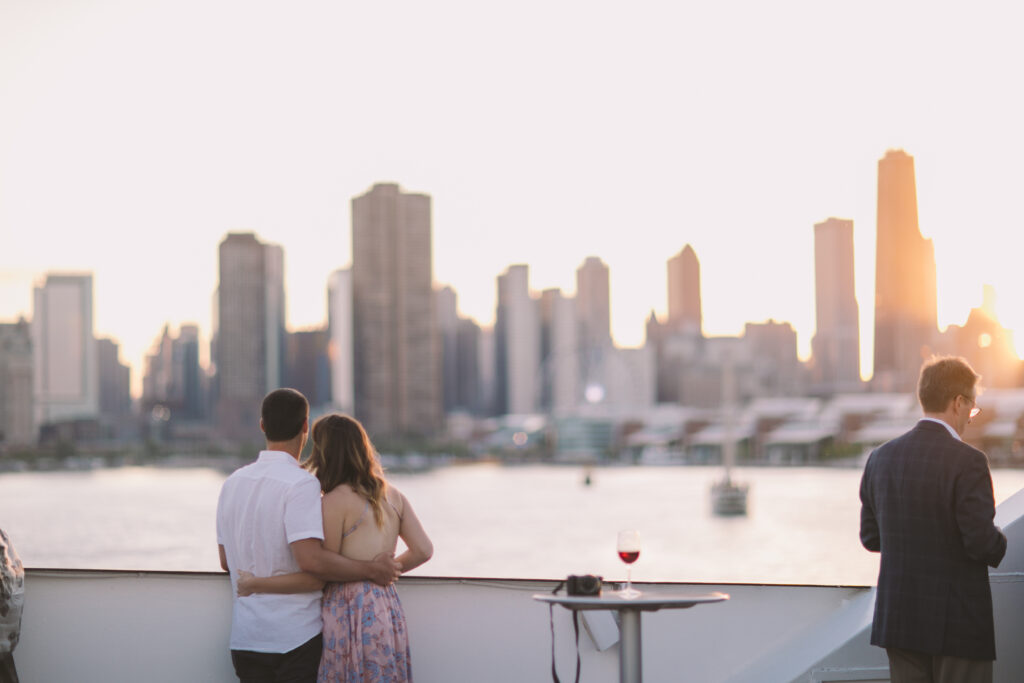 Chicago Sunset Rooftop Views
Getting a bird's eye view of Chicago is possible—even if you don't have wings. Rooftop bars and restaurants provide the perfect perch where people can relax, see the city landscape, and indulge in some enticing food and drinks. For example, the Rooftop at Nobu Hotel Chicago—situated in the center of Chi-town's celebrated Fulton Market—offers beautiful views of the city skyline right from its 11-floor location. Asian cuisine–inspired plates and a beverage list that includes sake, specialty cocktails, spirits, and wine, are all enjoyed in some seriously stylish surroundings.
Then there's the chic, 26-floor Cerise Rooftop at Virgin Hotels Chicago, conveniently located in the heart of the Loop in downtown Chicago, right near the Magnificent Mile and Millennium Park. Pulling double duty as a cocktail lounge and nightclub, it features spectacular landscape views in a vibrant atmosphere and a full beverage list that includes killer cocktails.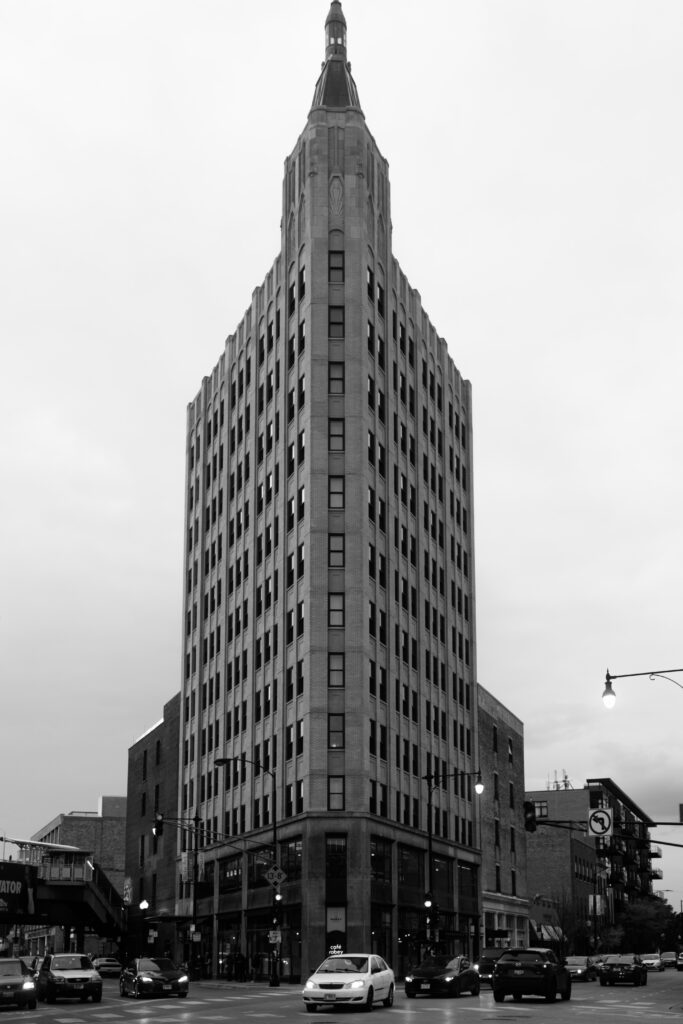 Another option to consider is the elegant NoMI Chicago at the Park Hyatt Chicago. This cozy spot showcases panoramic city views of downtown and the Magnificent Mile. There's a lounge, restaurant, and garden where guests can escape the city to savor some New American, hand-crafted cocktails, and more.
Meanwhile, for those wanting to head to the Wicker Park neighborhood, the attractive Art Deco design of The Robey (formally known as the Northwest Tower) may be what draws visitors in, but it's the Cabana Club and The Up Room that keep them there. The former—found on the 6th floor—features 180-degree views of the city skyline, light bites, and delectable drinks; the latter—located on the 13th floor—is all about sleek surroundings, impressive cocktails, and breathtaking views.
Rock the Boat
Speaking of breathtaking views, nothing beats being on a boat when you're in Chicago, how else could you make the most out of a sunset in Lake Michigan? And if you pair that trip with delicious food, drink, and entertainment, what else do you need? Not much we'd say, so that's why we came up with the Premier Dinner Cruise on Lake Michigan. Taking in picturesque views of the city skyline and local attractions—including the Adler Planetarium and Willis Tower—from the open-air roof decks. You can also opt for climate-controlled interiors too if you're so inclined. The chef-prepared plated menus featuring three courses, innovative cocktails, and seamless service make the cruise an unforgettable excursion and the ideal evening for anyone (local or tourist) to immerse themselves in the city.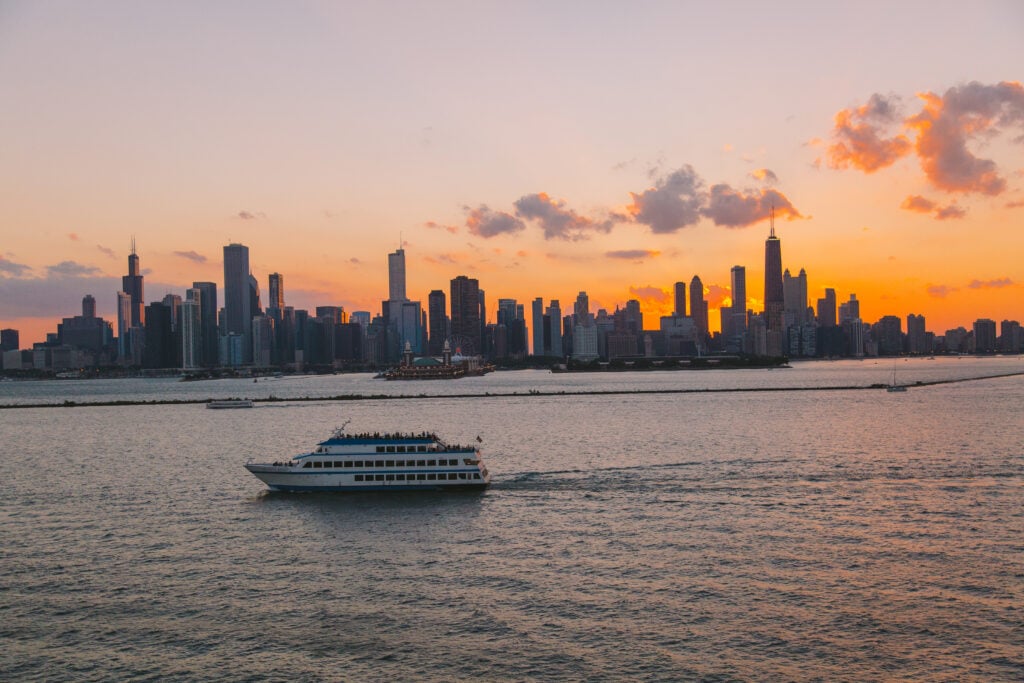 Elevated Local Attractions for Sunset Views
Skydeck Chicago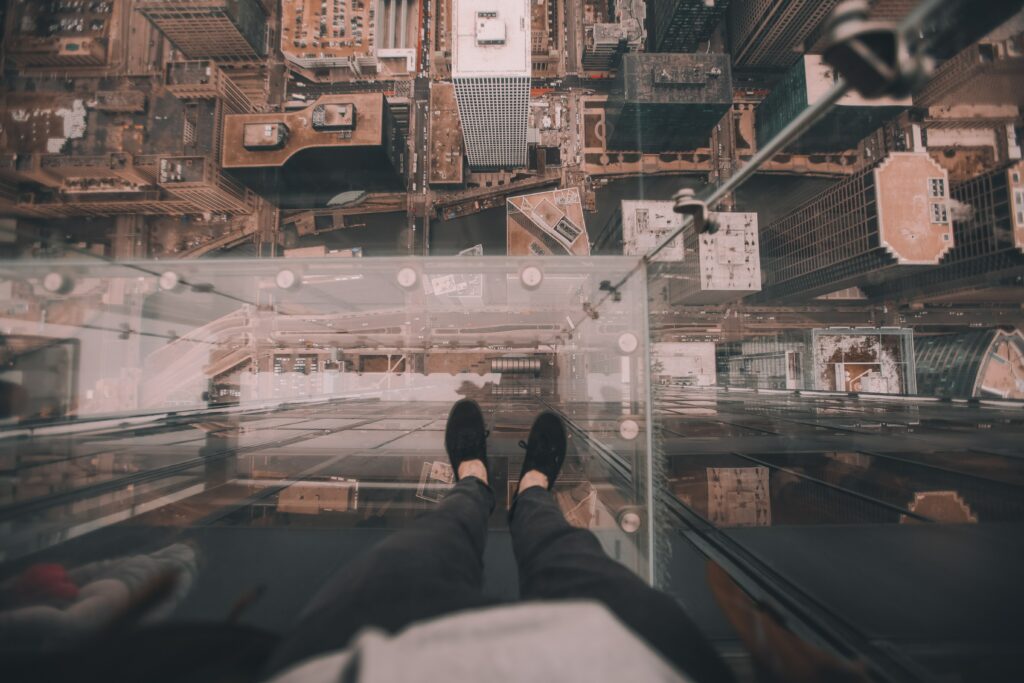 on the 103rd floor of the Willis Tower was designed with one thing in mind: to reward visitors with a view they will always remember. As a popular place to watch the sunset, this spot not only provides exceptional vistas of Chicago, but also some glimpses of the neighboring states near Illinois, including Indiana, Michigan, and Wisconsin. The beloved landmark is ideal for adults and children during the day and into the evening. But…if coupling splendid views with gorgeous greenery is a dream come true for you, Chicago Botanic Garden has both in spades with its diverse wildlife and picture-perfect areas made for seeing dazzling sunsets in the most serene scenery.
The Lakefront Trail is also not to be missed since it's one of the liveliest areas in town. The 18-mile attraction resides along the shores of Lake Michigan where you can find everything from art galleries and gardens to nature reserves and boat harbors (plus cycling and skateboarding trails). Of course, we'd be remiss not to mention 360 Chicago too because being located 1,000 feet above the Magnificent Mile is awe-inspiring! On the 94th floor of the John Hancock Building is where you'll find it, and the enclosed glass observatory has a tilting glass lookout ideal for watching the sun go down.
While there are plenty of sites to catch the sunset in Chicago, you won't be able to hit them all—so choose wisely to make sure you don't miss out on the wealth of activities and sights to see when you visit. A stay here can be magical if you make the most of it, and don't worry if you miss the golden hour at least once because there will always be another opportunity to take it in.