Ah…the yacht life….who doesn't dream of living it? Somehow automatically when you're on a cruise there's an element of luxury and excitement that you feel the minute you hit the high seas. In fact, whenever you attend an event on the water, the experience is immediately elevated to something unforgettable no matter what the occasion. While our roster of City Cruises experiences levels up any package out there, did you know we offer private boat charters and boat rentals too? Picture this: You're in charge of hosting a group event (could be for business, could be for pleasure), and there's an entire fleet of vessels available to choose from for whatever you have in mind. Yes, you read that right: Yacht rentals and yacht charters are possible. The sky—and the sea—are the limit. The best part? There are numerous options to choose from in San Francisco that put the Bay Area and its surroundings right in your sightline. In fact, our San Francisco City Fleet includes an extensive range of options in capacity and offerings. And yes, dear readers, we're ready to tell you all about it. So get onboard because we're about to embark on a revelation of some awesome intel that you won't want to miss.
What to Expect on Your City Cruises Yacht Charter in San Francisco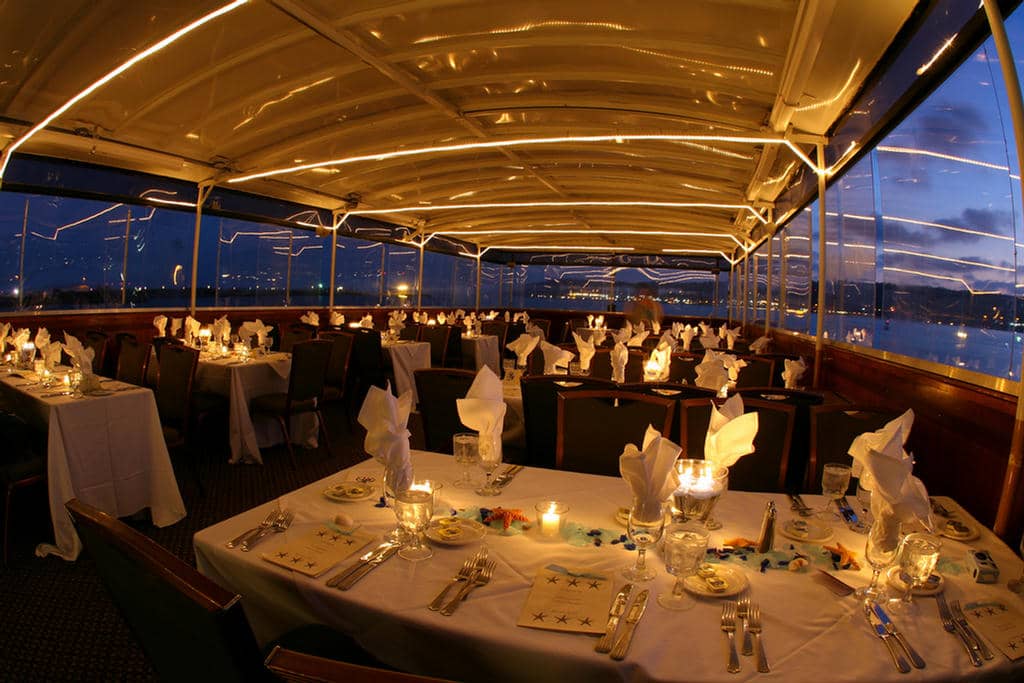 First things first: Let's talk about the singular benefits and experiences of San Francisco yacht charters—because there's plenty. As an event venue, you just can't beat the sights and sounds waiting for you on the Bay. All of San Francisco's iconic landmarks and its signature skyline are right before your eyes and the picturesque views are simply spectacular. You'll have a choice of all-inclusive packages, chef-prepared menus, full bar options, and entertainment that's customized to your individual preferences. With both climate-controlled interiors and open-air outdoor decks, where you choose to take it all in is up to you. Plus, what kind of event you host can be anything you want. From corporate and educational outings to social gatherings, weddings, anniversaries, birthdays, and other celebrations, a yacht charter sets a course for a memorable adventure.
Why Choose City Cruises for Your San Francisco Yacht Charter
Next, let's talk about why City Cruises is the one to choose. For starters, the fleet options in San Francisco feature some of the largest and most luxurious vessels in class, and they can comfortably host guests ranging in capacities from 100 people to 1,500. While we won't give details on every vessel, we will provide a few examples so you can get a taste of what's in store.
The ideal venue for medium-sized groups (capacity 100), the Sunset Hornblower's interiors are just as majestic as the views outside. The rich mahogany woodwork, spacious upper deck with exquisite French doors, and plush, neutral-toned carpets set a super stylish and comfortable scene that elevates any gathering.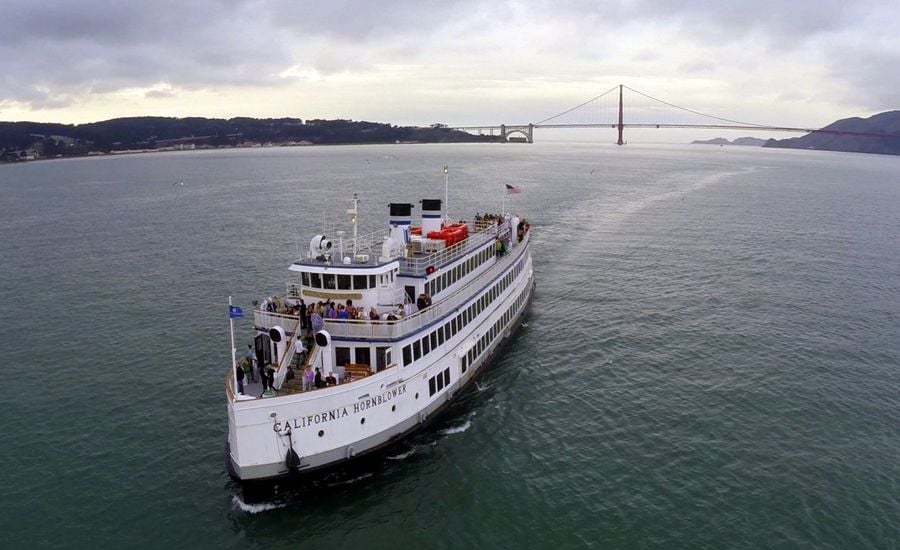 For somewhat larger groups (capacity around 510), the newly renovated Californian Hornblower—City Cruises' flagship yacht—was designed to seamlessly blend classic and contemporary styles across three spacious, climate-controlled decks that offer fantastic panoramic vistas of the Bay. The brass nautical details, tile dance floors, and deep mocha and gray furnishings make this a sophisticated-looking ship.
Last but certainly not least is the San Francisco Belle, a beloved Bay Area landmark that boasts the title of the West Coast's biggest dining vessel. It can host over 1,000 guests and features wrap-around decks, a paddle wheel, and gold detailing showcasing Old World elegance at its best. There are three large interior decks with cozy seating for dining throughout the vessel, a vast sundeck, and 50-plus windows that capture the perfect all-encompassing views of the city skyline.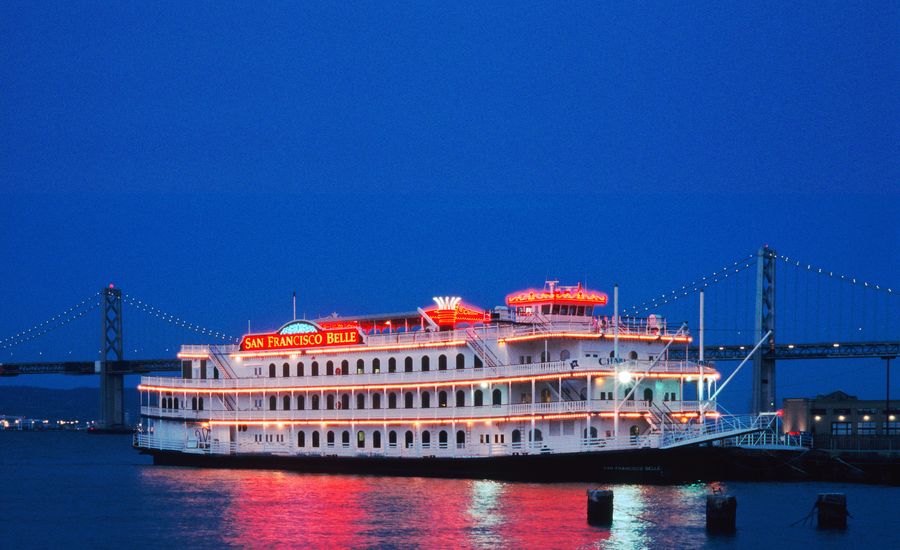 Experience San Francisco Like Never Before
In a city like San Francisco, when you visit it's all about the Bay Area attractions. Getting as close to it as possible opens a whole world of possibilities to see and experience it all. Being so close to iconic landmarks not only provides a unique perspective, but the most amazing opportunity to capture these breathtaking sights with your own eyes—and, of course, with your cell phone. Whether you set your gaze on the Golden Gate Bridge, the Bay Bridge, Alcatraz Island, or McCovey Cove, there's no end to what the skyline offers for inspiring views as an unforgettable way to immerse yourself in San Francisco, especially via a yacht charter where you can go at your own pace and choose specific sites you want to see.
How to Book Your San Francisco Yacht Charter with City Cruises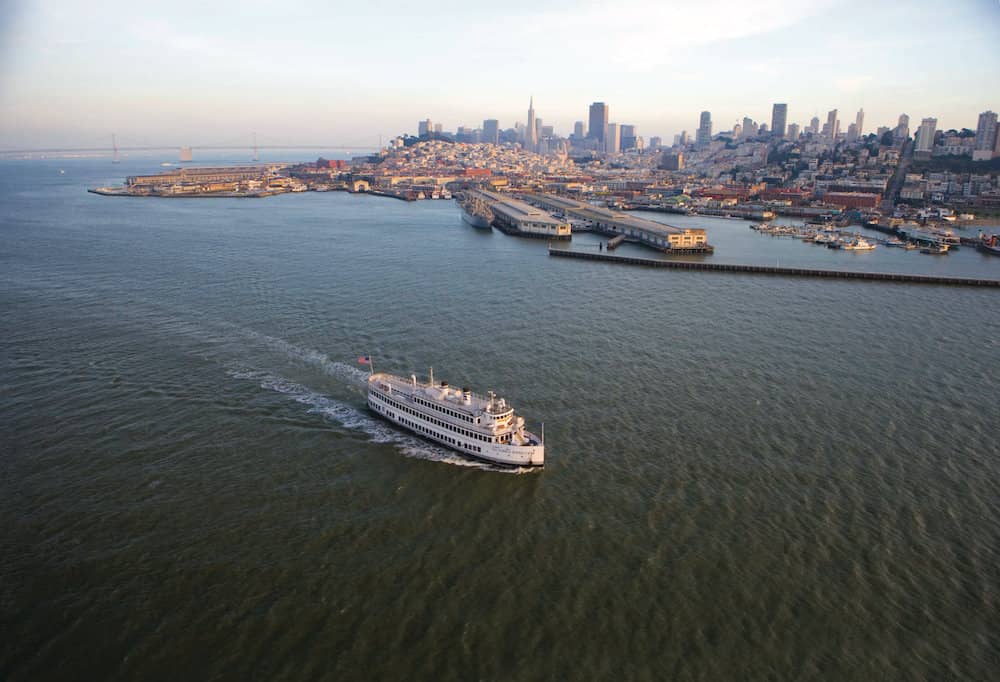 Now that you know what you can look forward to, the question remains: How do you book a yacht charter with City Cruises? The answer: Pretty easily. Just fill out this form and one of our event planners will contact you!
Set Sail with City Cruises in San Francisco
When you are in a city situated on the water—like San Francisco—you want to experience all of the sights and sounds up close, and let's be honest, the only way to do that is by boat. But of course, it can't just be any boat. You want to ride in comfort, safety, and style—especially if you're planning a group event and opting for a yacht charter. You want everything to go off without a hitch, so seeking a partner that offers all of that and more is exactly why City Cruises is for you. We have exactly what you need and want with our luxurious fleet of vessels, numerous amenities, and ease of booking. When memorable moments and unique journeys are what you're after, we're ready to chart the course for you. So, get ready to set sail—we promise you won't regret it.