World-class pristine beaches, perfect weather year-round, top-tier craft breweries, and the adorable quokka make Perth a unique place to visit. Considered to be a smaller scale version of Australia, Perth is a top choice for many visitors. Choosing Perth tours provides an opportunity to view top attractions and learn about the city in one fell swoop.
Best Perth, Australia Tours and Activities
Perth, situated about 2,000 miles from Sydney, is a destination worth traveling to. This isolated city in Western Australia features stunning costal hiking routes, some of the best beaches in Australia, and unbeatable coffee culture. We've gathered a list of Perth, Australia, tours, and activities that allow you to immerse yourself in the local culture and natural beauty.
History of Perth
Perth was founded in the early 1800s by Captain James Stirling. It was initially created to be the capital of the Swan River Colony. This city has the accolade of being the first free-settler colony on the continent. Beginning in 1850, the building of roads and other public structures began. While Perth had a tumultuous start with various frontier conflicts, it now remains one of Australia's most popular tourist destinations.
Perth, Australia Tours: Things to Do
Visiting Perth via a tour or planned activity provides an excellent way to view the various attractions and offerings in the city. Tours are especially beneficial if you plan a shorter stay in the city. Below are some top tours and things you can do while in Perth.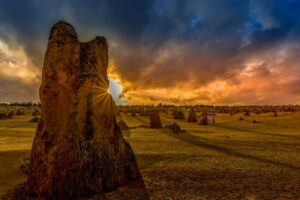 Pinnacles Desert Sunset Stargazing Tour
This is one of the best Perth, Australia tours for nature lovers. The Pinnacles Desert Sunset Stargazing Tour takes you to The Pinnacles Desert in Nambung National Park. Here, you'll enjoy a tasty dinner while enjoying the magical sunset. Afterward, you can spend the evening stargazing in the park led by your tour guide. Pickup and drop-off are included for convenient access to this tour.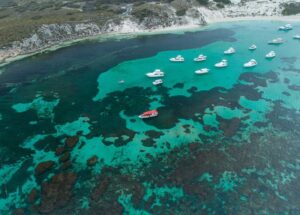 Visiting Rottnest
Exploring the island of Rottnest is a favorite activity among many visitors, especially with the growing popularity of the adorable quokka, a small marsupial. This animal lives in various places around Western Australia. However, it's most easily seen on Rottnest Island.
This island is reachable via a short ferry ride from Fremantle. Alternatively, you can select a premium upgrade package that includes transportation from Perth to Rottnest, a gift, snack, and beverage while you travel to the island.
Spend Time at Kings Park and Botanic Garden
This nature paradise is found near the heart of the city, providing a relaxing oasis for travelers and locals. Offering views of the Swan River and Darling Range, Kings Park and Botanic Garden is a top spot for many people. Choose between various walking or hiking trails that guide you along ponds and native plants.
A popular activity in the park is walking on the Lotterywest Federation Walkway, which takes you through the treetops in the park. Panoramic views of the city and lush surrounding nature are available on this route. Keep an eye out for the aboriginal art as you travel along the walkway.
Cruise on Swan River
Swan River is shrouded in legend, with the aboriginal people believing it was created by a rainbow snake (known as Waugal). Many cruises are available that allow you to travel along this magical river. These cruises provide views of the pretty residential houses along the route. The most popular option is sailing between Perth and Fremantle Port.
Upon reaching Fremantle, you'll find the oldest grape-growing area in Western Australia. It's the perfect location to grab a glass of wine before returning to Perth.
Discover and Tour The Perth Mint
Western Australia has an interesting connection to gold, which visitors can discover at the Perth Mint. This government-owned attraction produces gold and silver collectible coins, gold bars, and more. While visiting the famous Perth Mint, you can learn about when gold was discovered in Perth.
You can watch gold get melted and turned into a gold bar during a visit or look at gold nuggets. There's also a fun gift shop with unique keepsakes and souvenirs you can purchase. On the way out of the Perth Mint, you can also find out what your weight is in gold.
Perth, Australia Tours: Planning a Visit
Besides putting together an itinerary for a visit to Perth, there are a few things to keep in mind. These tips will ensure a smoother trip to the city. Due to its warm, sunny days, sunscreen is an essential travel item you should bring or purchase and use consistently throughout the trip.
Maintaining hydration is another must when visiting Perth. Make sure to drink sufficient water and bring a bottle as you pursue outdoor activities and explore the city.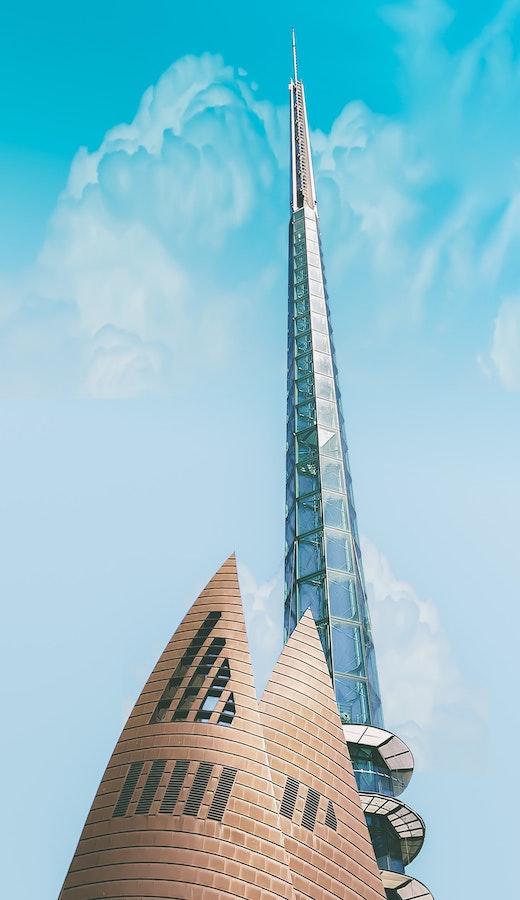 FAQ:
Is Perth, Australia, worth visiting?
Perth is a top destination in Australia, in particular, for its activities. A few of the most popular attractions in Perth have been rated highly by Trip Advisor, including the Perth Mint, Perth Bell Tower, and Swan River. It also features longer sunny days than other locations in Australia (eight hours per day, year-round).
How many days in Perth is enough?
Perth has many activities and attractions, from beautiful beaches to wildlife viewings and other stunning nature areas. A stay of 3-5 days is ideal for a visit to Perth, with five days providing a more relaxed trip.
What is Perth best known for?
Besides having more sunshine than other areas in Australia, Perth is also known for its connection to top Hollywood stars. Many celebrities like Sam Worthington, Melissa George, and Heath Ledger were born in Perth.
How can I spend one day in Perth?
There are many ways to spend a day in Perth. If you're only visiting for a short time, you can add the items below to your itinerary to see as much of Perth as possible.
Wake up to a sunrise on the beach in Perth.
Try a flash toastie (a typical Australian sandwich).
Visit the Art Gallery of Western Australia.
Head to the Perth beaches for a swim and walk on the pristine white sands.
Climb the iconic Wave Rock landmark.
Select one of the available Swan Valley walking tours or wildlife tours.