It's the city that keeps on giving: No matter how often you visit Paris, you'll discover something you didn't notice before.
If you're coming to Paris for the first time or if you've only got a few days to explore, you'll want to make sure to plan your trip to hit all the major attractions in the limited time that you have. A guided tour can help you get your bearings, if you've never visited Paris before.
There's no need to agonize over creating the perfect Paris itinerary when you book our signature Paris in a Day Tour, an epic outing that lets you embark on a Seine river cruise, see the sights of Montmartre, and skip the long lines of tourists at the Louvre and the Eiffel Tower, all while getting the scoop on the city's history with an expert guide.
How much time do I need to spend in Paris?
You could spend months or even years in Paris and never see all that it has to offer. Hidden gems abound, and you're certain to stumble upon some of them, even on your first visit to the City of Lights. If you only have a few days in town, you'll need to plan carefully to make the most of your time in this wonderful city.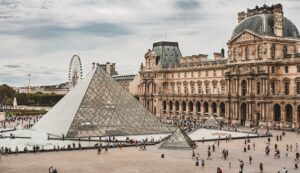 What things do I have to see in Paris?
With three days in Paris, you'll be able to take in some classic landmarks, such as Notre Dame Cathedral, the Eiffel Tower, the Louvre Museum, the Arc de Triomphe, Sainte Chapelle, and the Moulin Rouge, among others.
Plan it right and you can also explore some of the city's most vibrant neighborhoods, such as le Marais and the Latin Quarter, as well as some of the more laid-back areas on the Île de la Cité and the area around the Luxembourg Gardens, where you'll get a taste of authentic Parisian joie de vivre.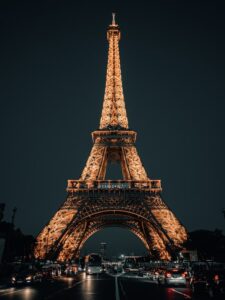 How much should I budget for three days in Paris?
The cost of a three-day trip to Paris depends on your priorities, and the time of year that you visit. Hotel prices rise and fall depending on the season, and what's on in the city—fashion week, major sports events, concerts, and holidays can all have an effect.
Even during the busiest times of year, a stay at a major hotel chain such as Citadines won't set you back more than €160 per night, so long as you plan your stay well in advance. During more mellow times of year, you can book charming boutique hotels for around the same price. And of course, if money is no object, Paris is your oyster as far as top-notch luxury hotels and well-appointed residence rentals are concerned.
Dining in Paris is a similar story: It all depends on your speed and budget. The city offers everything from haute cuisine at Michelin-starred restaurants to simple café fare and street food you can grab on the go. If you're on a shoestring budget, head to the Latin Quarter around St. Michel or Place Contrescarpe, where you'll find delicious, dirt-cheap options featuring cuisines from around the world. (Sign up for our Latin Quarter tasting tour to sample the best of the bunch.)
For an inexpensive sit-down dining experience, opt for one of the city's famous bouillons, such as Bouillon Chartier, which has locations on both banks. And you can't go wrong grabbing a quick, cheap crêpe from one of the ubiquitous crêperies dotting the city.
Are there any tricks to save money and skip the lines?
Paris's famed museums draw big crowds, from the Musée d'Orsay and the Centre Pompidou to the Musée de l'Armée and, of course, the Louvre, home to the world-famous Venus de Milo and the Mona Lisa with her notoriously enigmatic smile.
If you plan on hitting several museums during your visit to Paris, consider investing in a Paris Museum Pass or the popular Paris Pass, both of which will save you money and time. The Paris Museum Pass provides access to more than 50 museums and monuments minus the ticket line, while the Paris Pass offers unlimited travel on public transit and free entry to some of the most important sites in town.

Where should I stay in Paris?
If you want to stay in the city center, you'll do best to look for hotels around rue de Rivoli near the Hotel de Ville, the Île Saint Louis, or in the Latin Quarter on the Left Bank. The areas around the opulent Paris Opera House an the ritzy Place Vendome have many top-notch lodging options, as do the areas surrounding Place de la Concorde and the Champs de Mars.
If you're more keen on staying in a calmer area, you'll want to search for a boutique hotel or a holiday flat tucked away in Montparnasse or on the edge of le Marais, both of which are central enough to be just a short walk from most of the top Parisian monuments and art museums (and they're equally well serviced by metro stations).