A new year is coming so get ready to celebrate in Newport Beach. No matter how you choose to toast the new year, it's out with the old and in with the new. Take some time to celebrate the wins of the previous year and consider how you want to ring in the new one ahead. There are obvious choices for things to do on New Year's Eve, like going to a party, watching the ball drop on TV, or going to a restaurant or bar. But don't treat it like any other day, treat yourself to a special celebration and toast to the promise of what lies ahead. If you really want to kick it up a notch and party like never before, sail into the new year aboard a City Cruises dining cruise in Newport Beach for a unique and unforgettable experience to start your next 12 months around the sun in style.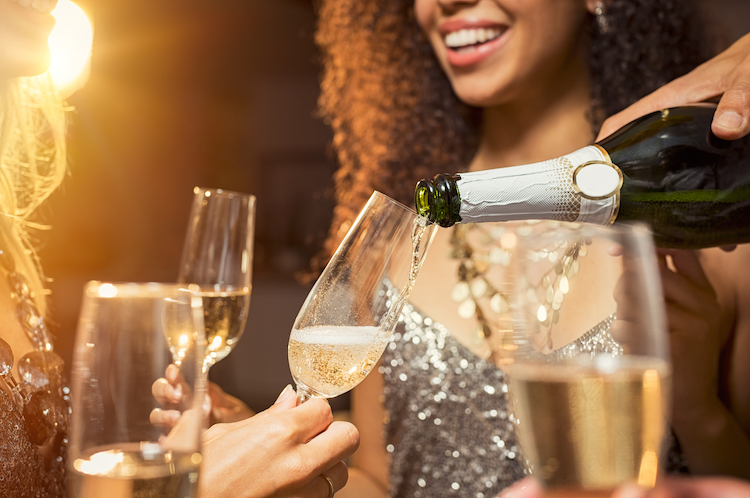 Cheers to Another Year in Newport Beach
And just like that another year has flown by, and it's time to celebrate before digging into the resolutions ahead. Let go of whatever has happened this year and welcome the year ahead and all the new opportunities it brings with open arms. Looking for a unique and unexpected adventure to send the year off with a bang? Countdown to midnight on the water with an unforgettable New Year's Eve Premier Dinner Cruise in Newport Beach. Celebrate with the love of your life, family, and/or friends, and have a ball in style along Newport Beach's waterfront with a three-course, plated dinner freshly prepared by our amazing chef, full bar service, and top-notch hospitality to ring in 2024 in style. While onboard, enjoy exceptional views of Southern California's pristine harbor, dining and dancing, a sparkling wine toast, DJ entertainment, and festive décor to whoop it up like never before.
Out With the Old, in with the New Aboard City Cruises Newport Beach
Looking for a way to have a more casual New Year's Eve? Put a spin on this year's festivities by getting onboard a New Year's Eve Premier Brunch Cruise in Newport Beach to elevate welcoming a new year. Whether for a romantic date or a special celebration with family and friends, sail into 2024 in an unexpected way. While onboard, enjoy our unmatched hospitality, delicious buffet dining, and live entertainment as we roll out the red carpet for you along Southern California's beautiful harbor. Free-flowing champagne, mimosas, and sparkling cider are calling your name to cheers to the new year from our refreshing outdoor decks or elevated indoor lounge spaces all climate-controlled for your comfort. The best part about a New Year's Eve brunch cruise? You will be home early enough to watch the ball drop from the comfort of your own couch in your pajamas or be primed for a night on the town!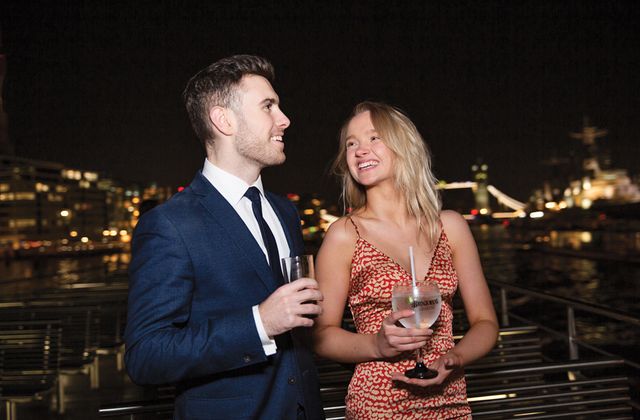 Bring on the Bubbly with City Cruises to Ring in the New Year
So, you went out for New Year's Eve in Newport Beach and had a celebration fueled by champagne and resolutions, now it is time to refuel with a New Year's Day Premier Brunch aboard City Cruises to gather with family and friends and good vibes and maybe just a touch of the hair of the dog. Start the year off right by enjoying a festive brunch buffet freshly prepared by our chef, full bar service, and free-flowing champagne, mimosas, and sparkling cider surrounded by holiday décor. Take in the fresh air while soaking in the exceptional Southern California views along the harbor, thinking about the wonderful year ahead. Live entertainment will keep the party going and our professional and courteous hospitality will keep you comfortable, well-fed, and wanting more.
Book Your New Year's Adventure Today
As the year winds down, you're probably trying to figure out the best way to celebrate and lock in your plans, find your perfect outfit, and get a head start on your resolutions. A new year can be an opportunity to make a fresh start for the promise of what lies ahead. Raise a glass in style and embark on an exciting and luxurious yacht surrounded by beauty and scenic skyline views. That's where City Cruises Newport Beach comes in. Reserve a dining cruise for a New Year's brunch or dinner and get ready to elevate and celebrate in a surprising and adventurous way, sailing into 2024 in style.