Boston, often referred to as "The Hub" due to its historical and cultural significance, is a vibrant city that offers a blend of rich history, arts, and diverse attractions. Whether you're a resident or a visitor, the city's allure is undeniable. When it comes to choosing the perfect meeting space or venue for your next corporate event or group event, Boston's picturesque waterfront becomes an obvious choice. Host your meeting aboard a luxurious yacht with stunning views of the city and its surrounding beauty as you sail through Boston Harbor. Transform your gathering into a unique and rejuvenating experience that will leave a lasting impact. Gather your team and discover why hosting your next meeting with City Cruises Boston is the key to creating a buzz!
Meet Boston from the Water with City Cruises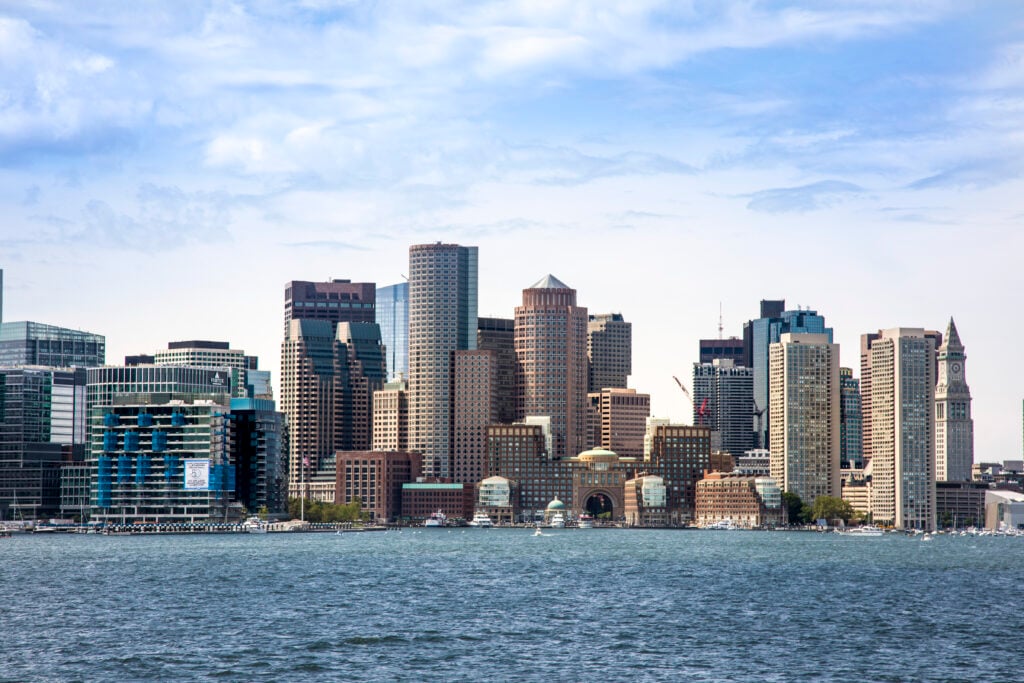 At City Cruises Boston, we offer more than just a boat ride; we provide an entire experience that immerses you in the beauty and culture of the city. As you cruise along Boston Harbor, you'll gain a unique perspective of the city's iconic sights, sure to impress your guests. Whether you choose to sail in the spring, summer, fall, or winter, our climate-controlled interiors guarantee ultimate comfort for everyone on board. On pleasant days, step out onto our open-air decks to savor the fresh air and indulge in breathtaking views while taking breaks from your work sessions.
The Perfect Meeting Space in Boston
Our fleet of vessels provides everything you need for a one-stop-shop meeting space. Say goodbye to traditional meeting rooms and embrace a refreshing change of scenery. City Cruises offers a new perspective, combining comfort, functionality, and fun to set the stage for an unforgettable corporate meeting. As you cruise along Boston Harbor, you'll enjoy exceptional views of iconic landmarks such as the Boston Tea Party Ships & Museum, the Bunker Hill Monument, and the Boston skyline.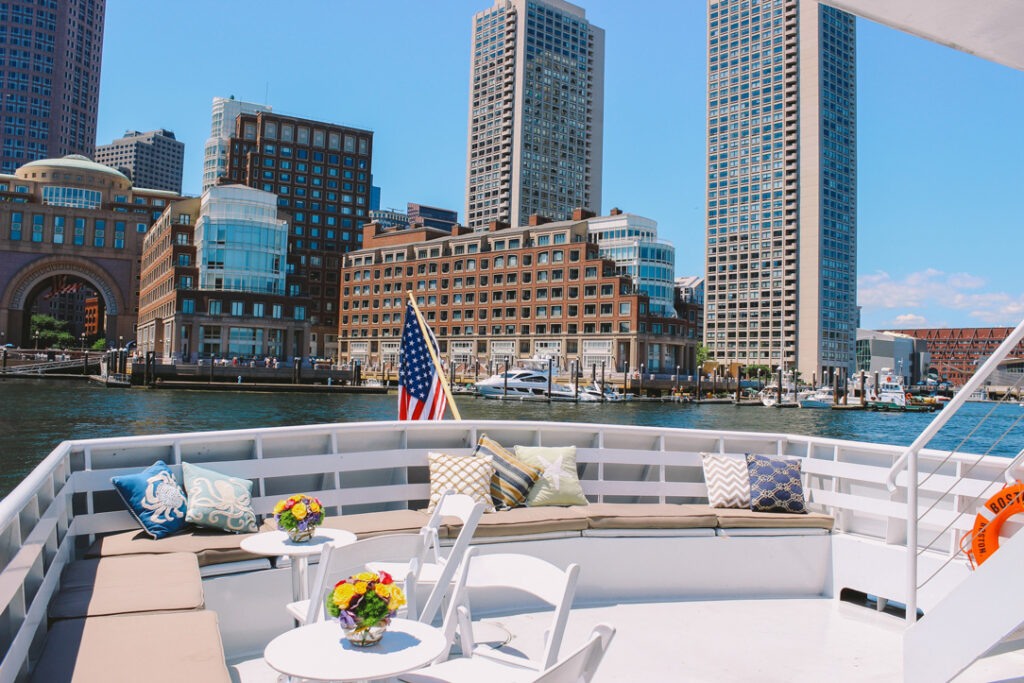 We understand that every corporate event is unique, and that's why we offer a variety of options to customize your experience. Whether you're planning an intimate board meeting or a large-scale corporate retreat, our team is here to make it your own. Choose from chef-prepared menu options, a full bar service, and all-inclusive packages that can be tailored to fit any budget and group size. Need just a table for your team? We've got you covered. Want to rent out an entire deck or yacht? We can make it happen. Our event planners work closely with you to ensure your event reflects your vision, leaving you free to focus on enjoying the experience and creating lasting memories.
The Benefits of a City Cruises Boston Meeting Space
First and foremost, we ensure that your event is smooth sailing from concept to celebration. Whether you're hosting a conference, product launch, team meeting, or celebration, our adaptable spaces can accommodate your needs. We provide the necessary technology and equipment for presentations, ensuring seamless communication. To add a touch of creativity and fun, we offer team-building activities and entertainment options such as live music or planned group activities to keep the energy alive. Our unique environment and dynamic atmosphere are sure to stimulate creativity and boost morale among attendees.
Choosing City Cruises Boston for your corporate meeting means entrusting a dedicated team of professionals to take care of all the details, allowing you to be a guest at your own event. With Boston's stunning skyline as your backdrop, your corporate event will be nothing short of spectacular.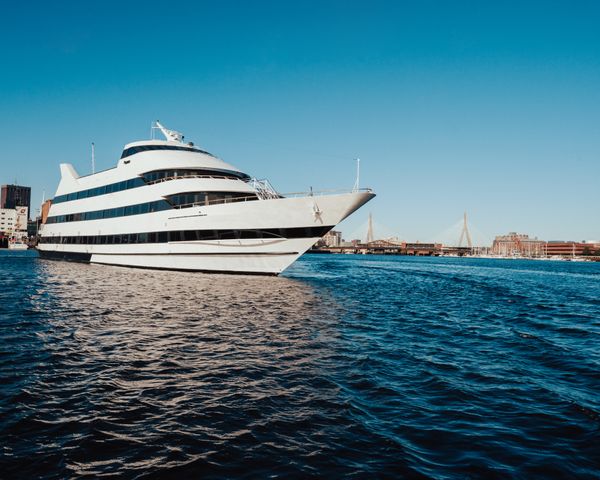 Embark on a Journey with City Cruises
City Cruises Boston is ready to redefine your corporate meeting, providing top-notch hospitality that transforms traditional gatherings into unforgettable experiences. Chart a course for success by filling out our contact form, and one of our event planners will reach out to help you embark on your journey. The historic beauty and cultural richness of "Beantown" await you and your team.
Frequently Asked Questions
What's included in corporate cruises with City Cruises Boston?
Your corporate event with us includes a private charter on one of our luxurious yachts, complete with a professional captain and crew. You'll have access to our full range of amenities, including a fully stocked bar, gourmet catering, and entertainment options. We work closely with you to create a custom event that perfectly suits your group's needs.
What is the cost of hosting a corporate event in Boston with City Cruises?
The pricing for corporate events varies depending on the size of your group, the duration of the event, and the specific amenities you request. Contact us today to receive a custom quote tailored to your event.
What are some ideas for corporate events in Boston with City Cruises?
City Cruises Boston can accommodate a wide range of corporate events, from team-building exercises to client entertainment. Here are some popular ideas:
Team-building exercises: Customize a team-building event as you cruise along Boston Harbor, solving puzzles and challenges or bonding with colleagues.
Client entertaining: Impress your clients with a private charter, featuring gourmet catering, a fully stocked bar, and breathtaking views of the Boston skyline.
Product launches: Showcase your new product or service with a unique event on one of our yachts, leaving a lasting impression on your guests.
Holiday parties: Celebrate the holidays in style with a private charter adorned to match your theme, featuring festive catering and entertainment options.
Contact us today to begin planning your corporate event with City Cruises Boston.