London, England, is one of the world's most picturesque cities, but it can be challenging to choose where to start. So, we've gathered some of the most popular and unique tours to do in London to check out on your next visit.
Walking Tours in London
Walking tours are an easy way to see the city and learn about its history. Depending on how intrepid you feel, you can take a solo or group walking tour.
The Shard is part skyscraper, part sculpture that offers an unparalleled view of London from its observation deck. Its slanted glass facade is also home to two restaurants that offer cityscape dining views.
The Tower of London guided tour allows tourists to walk through its famous White Tower and other parts like the Traitor's Gate. Then, witness the stellar opening ceremony, view the crown jewels, and wrap it up with a river cruise.
Take a walk around Buckingham Palace in the footsteps of the Queen's Guard on this local-led tour that gives you two chances to see them at work. It's ideal for those who want to understand more about a quintessentially English event and see the military tradition in their duties.
The London Eye is a giant ferris wheel located on London's River Thames South Bank, offering visitors panoramic views of up to 25 miles.
Parliament has been home to various British governments throughout history and its current constitutional monarchy. Westminster Abbey is a historic church just north of the Houses of Parliament. It has been the site of royal coronations since 1066 and is one of the most well-known places in London.
Ghost Tours
Ghost tours are an original way to get a feel for London's history. The Jack the Ripper tour is the most famous, which covers all the areas where Jack was active. Locations include Spitalfields Market, where he killed his victims, and Whitechapel Road, where he escaped capture by jumping onto a moving train.
Madame Tussaud's Wax Museum is a must-see when traveling to London. It houses over 200 life-like wax figures of famous political, sports, musicians, and movie stars. You can see everyone from George Washington to Harry Potter.
Bus Tours in London
Vintage Double-Decker London Bus Tour
You know that old saying, "the best way to learn about London is to take a double-decker tour"?
Actually, no one says that. But they should because if you're staying in London for a couple of days, you'll see a lot on the double-decker bus. It takes you past the most famous spots in town and gives you the royal treatment you deserve.
Hop On Hop Off Bus Tour
This is one of the most convenient ways to see London's most famous and popular sights. You can join or exit at any stop and stay as long as you want.
You'll get dropped off at significant spots like Big Ben, Buckingham Palace, and Parliament. In addition, the tour takes you to out-of-the-way places like Trafalgar Square and Piccadilly Circus.
Best of all, the tour is available in multiple languages so everyone can enjoy it.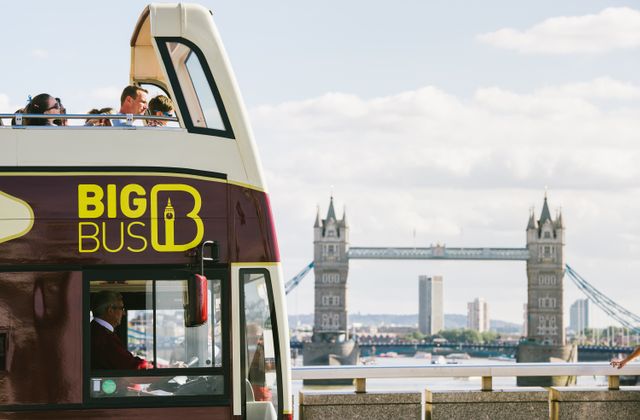 River Tours and Cruises in London
Like a hop-on hop-off bus, the river pass provides 24-hour access to alternative transportation around London to see its famous sights. Join at any of the four piers (Westminster, Greenwich, London Eye, or Tower of London) and check out London from a different perspective.
Get yourself a Thames sightseeing cruise. You'll get to check out the city from a different perspective, and you'll get to see some of its most iconic landmarks, like Big Ben and Westminster Bridge. The London Eye and Tower Bridge will be on display for your viewing pleasure, as well as St Paul's Cathedral and the Tower of London. Buckingham Palace is also visible from this vantage point!
Travelers looking for a more thrilling boat experience should board the Thamesjet Speedboat. This 50-minute fast-paced thrill ride takes you to the city's most prominent landmarks, including Westminster, the London Eye, Tower Bridge, and Canary Wharf.
Take a relaxing cruise along the Thames with a glass of fizz and a four-course meal. On this cruise, you can dance the night away as our live performer plays popular hits or have a romantic dinner with someone special as the glittering lights of the capital make the best background for a night to remember.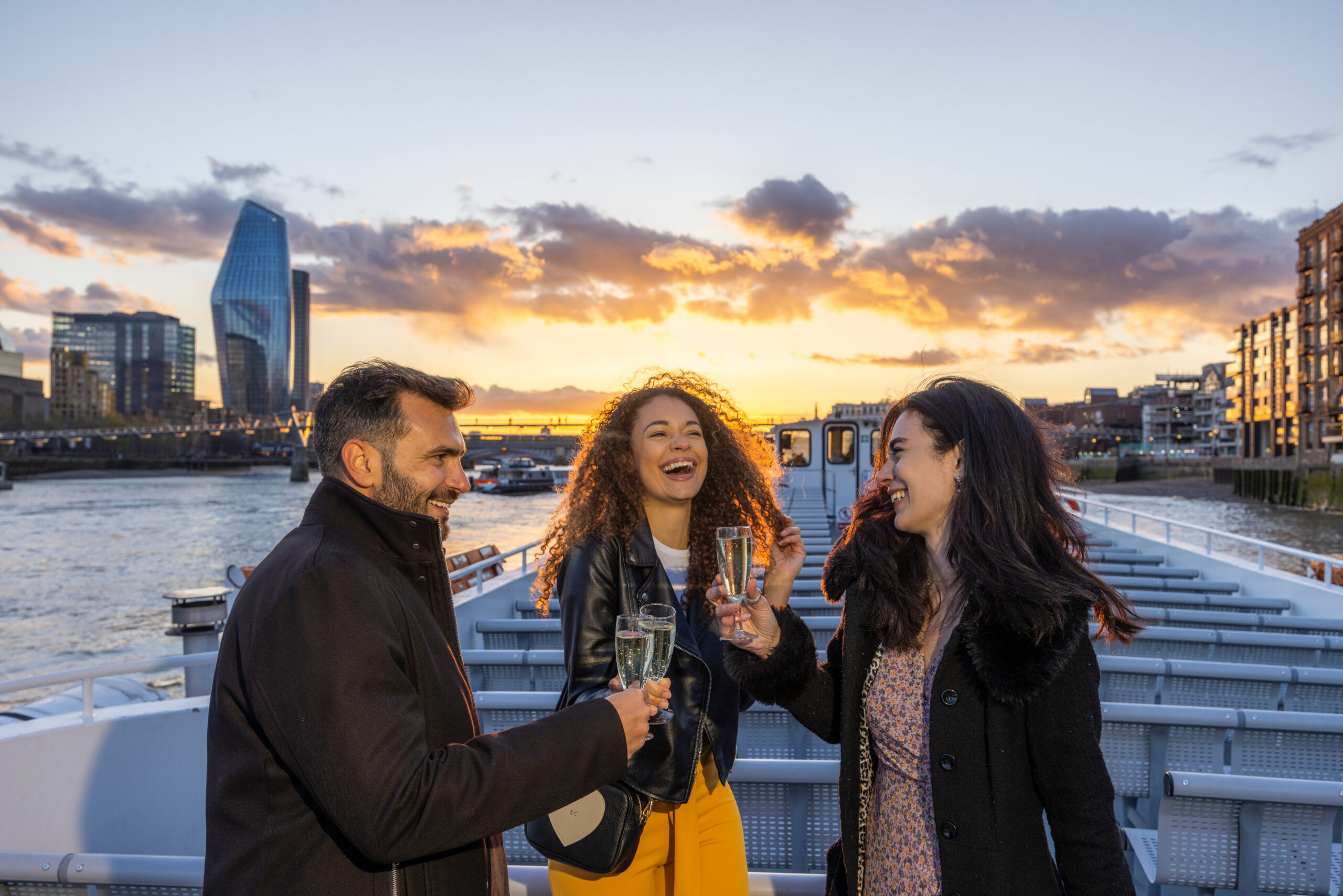 Food Tours
A food tour is the most delicious way to learn about the history of London and find the best food around town.
You'll taste the best food in London, like fish and chips, Yorkshire puddings, bangers and mash, and afternoon tea. It is guaranteed to be an unforgettable experience.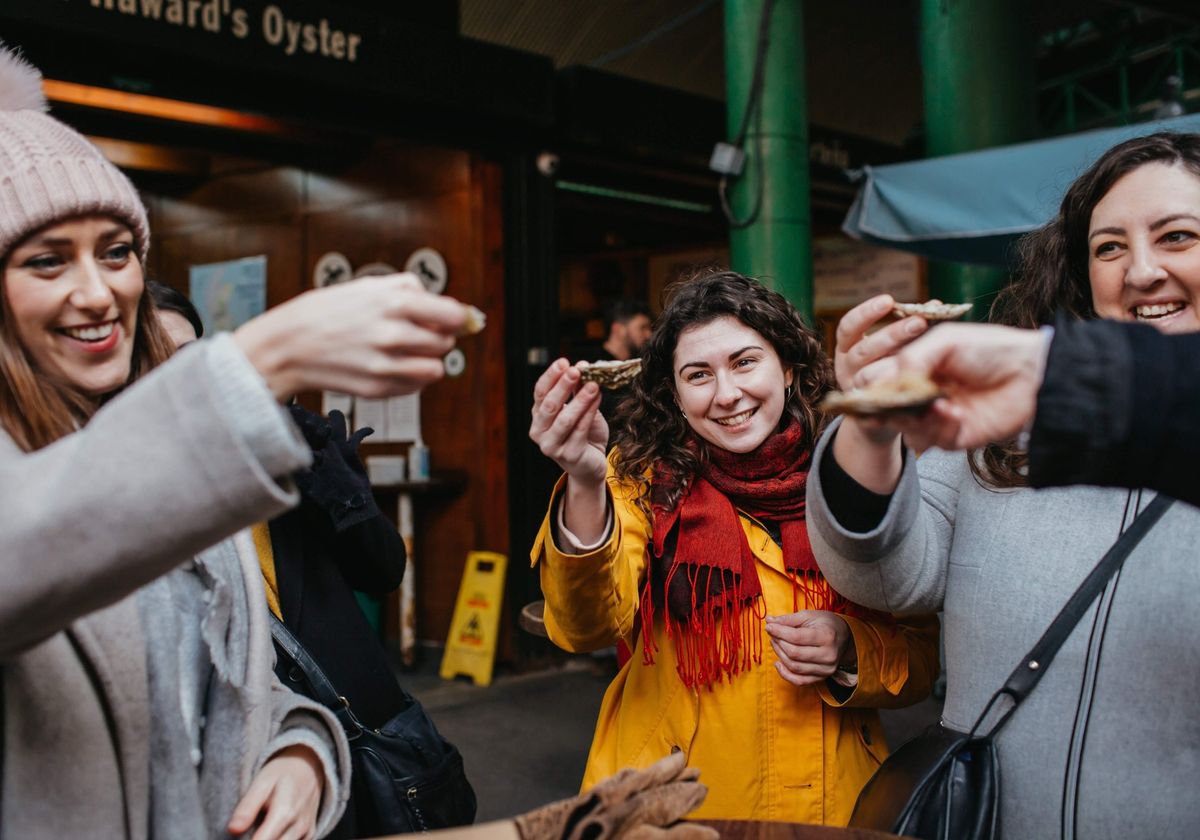 Bike Tours
Bicycle tours are a great way to see London. You can go on a guided tour or rent a bike and ride on your own, but we recommend you take the tour so you will stay aware of the location.
Tours are available for all ages and abilities, from easy rides in Hyde Park to more challenging cycling through South East London. The guides are friendly and knowledgeable about the city, so they make sure everyone has an enjoyable time.
The best time for a bike tour is either early morning or later evening. There is less traffic making it easier to see the sights.
Shopping
Borough Market
Borough Market is London's most famous food market. Established in 1885, it's renowned for artisan-prepared food and fresh organic produce. You can have a great time at the market buying food from local chefs and vendors who sell their wares.
Camden Market
The Camden Market is a popular weekend outdoor shopping venue. The market has many shops, including crafts and clothing, restaurants, cafes, and bars.
London is a world city with so much to do that it can be overwhelming for tourists. We hope this list helps you plan your trip and gives you an idea of what to do in London!