Easter is one of the principal holidays, or feasts, in Christianity. It marks the resurrection of Jesus and the end of the Lenten season for many Christians.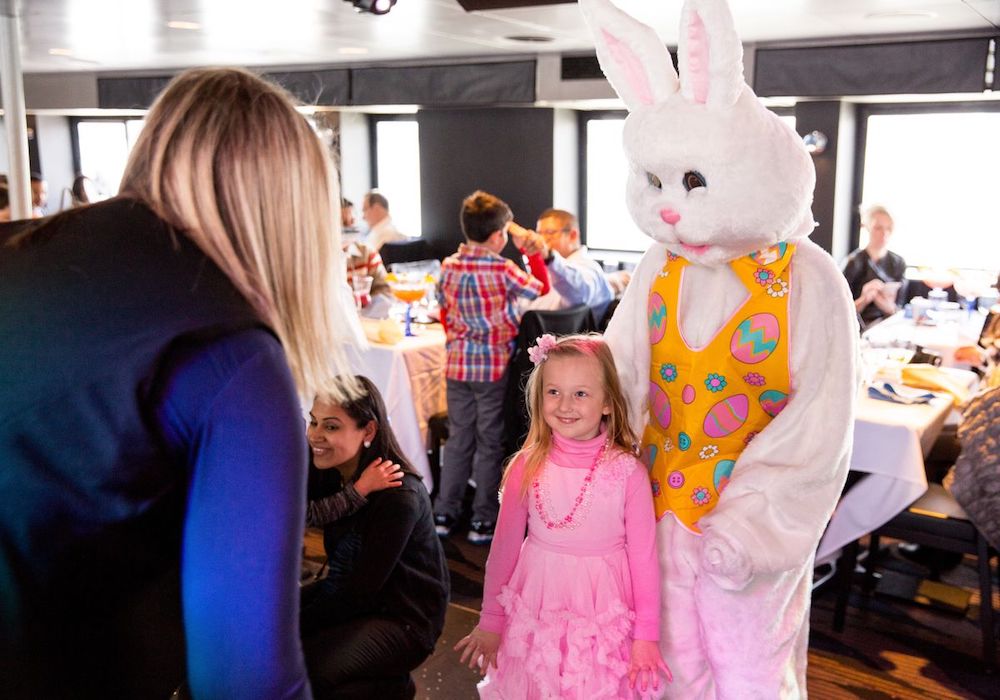 The name Easter dates to England and celebrates the beginning of spring. The date of the celebration changes yearly because it is the first Sunday after the first full moon following the spring equinox. Like most holidays, it is connected to the changing of a season and the ending of chilly weather. For families, it is a time to spend together and enjoy each other's company. There is no better weather to enjoy Easter than Los Angeles with its beautiful beaches, forests, valleys, vast mountain ranges, and nearby desert. Los Angeles, or "City of Angels," is known as the entertainment capital of the world, and for good reason. With so many activities to choose from for Easter, you could not possibly be bored.
Egg-citing Easter events in Los Angeles
From egg hunts, Easter bunny meet and greets, local farmers markets, and even cruises to get you out on the water, there is so much to see and do to celebrate the holiday and beautiful weather, and it is not just for kids. Check out the below guide of all the absolute best Easter events in the Los Angeles area.
You can bring the whole family out to search for eggs on one of the most iconic grassy fields: the Rose Bowl. With more than 80,000 eggs to search for, a fun time is sure to be had. This free community and spring event will be held on April 8, on the stadium grounds. Tickets will be available online at CityOFPasadena.net/reserve, and each person must have a ticket to enter the free egg hunt. There will be free family activities, games, performances by local youth groups, food for purchase, and more. Tickets are not required for the spring festival area. For an additional fee, there will be a Bunny Brunch where guests can enjoy pancakes, eggs, sausage, and more. Admission is free for those under three accompanied by an adult.
KHC Easter Block Party and Egg Hunt
Everyone is invited to this free Easter Block Party, which will have an Extreme Egg Hunt for ages 6-12, a gaming truck (for ages 10+), an inflatable jousting ring, a bounce house, games, crafts, balloon creations, a caricature artist, and more are all included. There will be food available such as hot dogs, nachos, pizza, chips, crackers, cotton candy, candies, and sodas or juice for purchase, so hop on over so you do not miss the fun!
South Bay Pop-Ups Easter Festival
Enjoy your weekend with this event which hosts over sixty vendors selling unique clothing, jewelry, treats, plants, accessories, food, and more. There will be fun activities and family-friendly events and entrance is free for everyone. Food vendors, outdoor games, an egg hunt, free pictures with characters, and raffles will be a crowd-pleaser. The first fifty to sign-up will get a free easter goodie bag. You do not want to miss the special guest -The Easter Bunny! This amazing outdoor market even welcomes your furry friends so put those bunny ears on Fido and get ready "fur" a good time.
Easter Brunch and Dinner Cruises
Easter is a time when the whole family can get together and get outside to bask in the beautiful and what better way than from a new perspective- on the water! Enjoy the beautiful spring weather, amazing photo backdrops, an exciting visit from the Easter Bunny, and a freshly prepared meal as you come together with friends and family to celebrate this special occasion. Incredible views, dining, dancing, and fresh air will make this a memorable event for the entire family to talk about for years to come. Enjoy an Easter Premier Brunch Cruise and let the free-flowing bubbly and mimosas begin on this two-hour brunch cruise serving seasonal dishes or an Easter Premier Dinner Cruise along Marina del Rey Harbor for a delicious plated dinner and picturesque views to snap a beautiful family picture. Keep that camera handy as you do the bunny hop with live DJ entertainment that you do not want to miss!
Easter Bunny Hop! & Pictures with Easter Bunny
Hop on over to this much-anticipated event in Los Angeles for Easter. Help the Easter Bunny find all his Bunny Friends and look for eggs together. He will have his furry friends there to entertain you, from Peter Rabbit to Little Bunny FooFoo. Hop along to," "The Bunny Hop," "Easter Parade," "Rockin' Robin," and more fun tunes to get you moving. Individual pictures will be available after the live singing and dancing show which is approximately 65-70 minutes. Put on your Easter finest and get those cameras ready.
Brewery X in Anaheim is one of So Cal's finest pop-up markets to find Easter eggs. This one might be a little more fun for mom and dad with craft beers, and quick bites, then take the family for a stroll around an artisan market to find some unique items. This is a family-friendly, (including pets) event where you can find a little something for everyone. There will be an onsite photo booth with custom backgrounds and a free scavenger hunt to find the items in each booth. Easter-themed crafts will keep the kids entertained and check out the Easter egg hunt spectacular for an extra fee.
No matter what you decide to do in Los Angeles during Easter, you will not be disappointed. There is something for everyone to enjoy. There are egg hunts, Easter bunny meet and greets, open-air markets, live music, pop-up shops, and cruises to get you outside to enjoy the spring weather. Get your baskets ready to find some eggs, put on your fancy clothes for a photo op, join in on some dancing with the bunny hop, enjoy delicious food, and most of all celebrate the beauty of spring alongside the people you love most.