Although our tours take place in some of the most exciting cities on the planet, it's our team members who truly make these experiences so special and memorable. With our Crew Spotlight feature, we pay tribute to the incredible people who make up the City Experiences family.
From wandering down historic cobblestone streets past timeless architectural gems to dining on delicious Italian food in cozy trattorias, it's easy to fall in love with Rome—and there's hardly anyone better to show you around than Thea Julia Charity, one of our amazing guides at City Experiences.
After falling for the Eternal City herself, Charity began leading tour groups, and for the past 11 years, she's been helping others fall in love with Rome too. We caught up with her for our Crew Spotlight series to shine a light on her passion, both for Rome and for her work.
Finding a path to Rome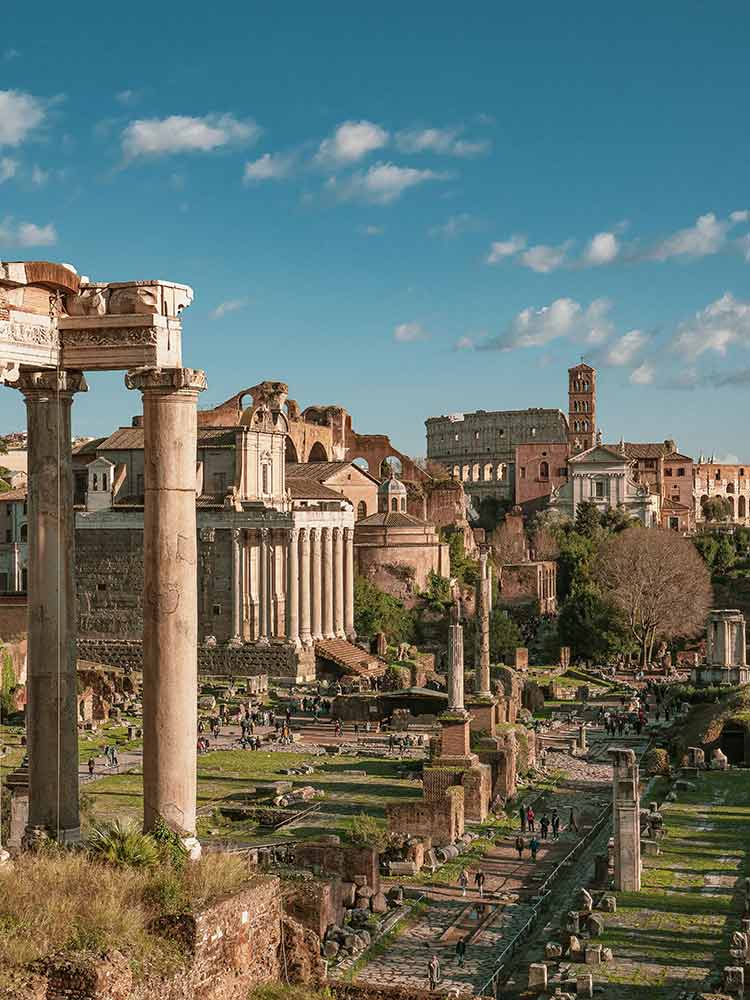 Charity knows Rome like the back of her hand. Her love affair with this vibrant city—one she describes as "chaotic, rich, [and] eternal"—goes back decades.
"I fell in love with Rome during my gap year and sought out a way of coming back here to live, so I changed my degree course to study arts, literature, and the history of Italy for a third year of study in Rome," she says. "After graduation I moved back here."
"[I love the] juxtaposition [of Rome]," she continues, "a city that ruled the world 2,000 years ago, led the arts 500 years ago, and now is a showcase for man's capabilities!"
After settling in the Eternal City, she decided to put her degree to good use by becoming a tour guide and introducing visitors to the history and culture of Rome. She's been a member of the City Experiences family ever since, guiding visitors to top attractions like Trevi Fountain, the Spanish Steps, Vatican City, and the Colosseum, all while sharing fun facts about each unique location to create a more enriching, immersive experience. "Tour guiding just seemed to fit perfectly for me!" she says.
A day in the life of a Rome tour guide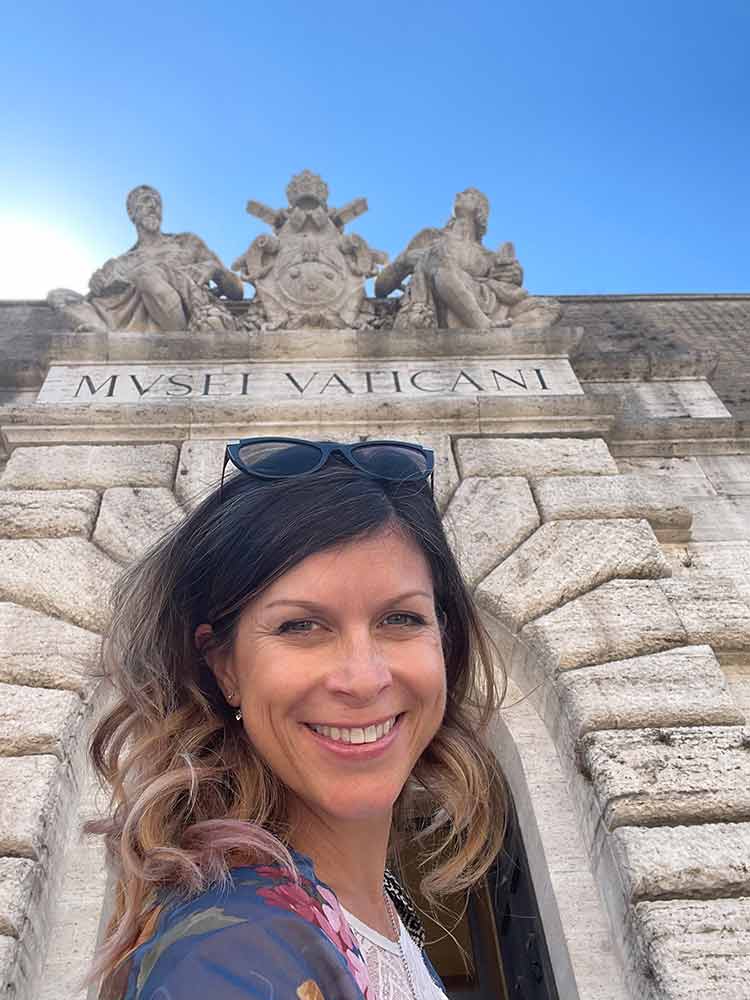 For Charity, work days start as early as 6:00am. After giving her son and daughter a good-morning kiss and getting prepped for her day, she's out the door with some black coffee to begin guiding tours. She describes her typical workday as fun, and says she's constantly excited to discover "who [she's] going to meet today, and what they [might] bring to the tour."
Helping her guests, and watching their fascination blossom as they explore the streets or check out priceless works of art they've only dreamed of seeing in person, is one of the things she loves most about her work. She enjoys seeing the "spark of intrigue that makes them want to learn more, [or] a perspective they had never seen before," she says.
Charity's tours and connections around the city have also led her to some pretty incredible, once-in-a-lifetime experiences, like getting to hold the actual keys to the Sistine Chapel. But what she loves the most about her adopted home city, apart from the rich history, is "the food… the food… the food!" she raves.
Needless to say, if you're lucky enough to wind up on one of her tours, be sure to ask for dining recommendations. You can also sign up for an outing with Devour Tours to try hidden culinary gems and treat yourself to gourmet dining experiences.
Taking time to unwind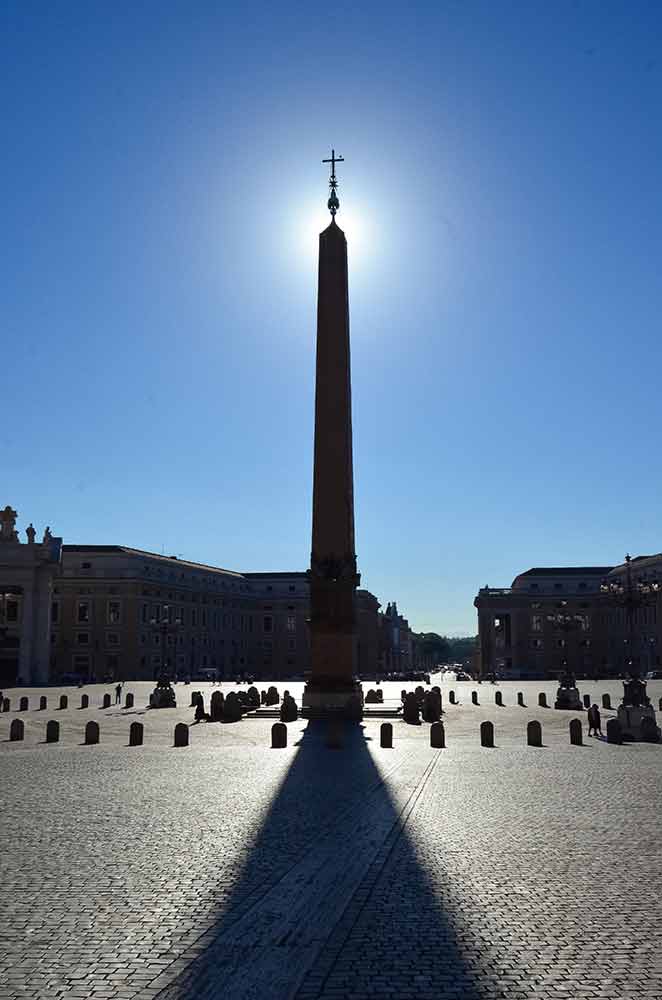 After she's off the clock and back home with her family, Charity unwinds from the day with a good glass of red wine and a delicious meal. When not guiding tours, she also enjoys dancing, yoga, and photography.
Even after a full day of guiding visitors around town and showing them all of Rome's highlights, Charity never tires of giving more recommendations for the best things to do and see. If there's one thing she thinks is a must-do when visiting the Eternal City, it's going to the Borghese Gallery to view Bernini's masterful sculpture of Pluto and Persephone.
Along with hopping on one of Charity's tours, be sure to check out the other amazing things you can do around Rome with City Experiences, like taking a pasta-making class with a local chef and going on an after-hours VIP tour of the Colosseum.