The Windy City has plenty of incredible attractions that folks from all over the world come to see — however, it's a whole different story if you're a food-lover.
If you've never been to Chicago, you're going to want to make some room in your calendar, since the Windy City is one of the coolest places in the country. The first thing you'll notice as you head into town is the imposing skyline of Chicago architecture — one of the most striking in the country — and the longer you stay in the city, the more you'll come to love it. With friendly people, Midwestern charm, a buzzing nightlife scene, and one of the richest histories of any city around, it's a tough place to beat. Plus, from the Bean, and Wrigley Field to the beaches of Lake Michigan, the Willis Tower, and much more, there are plenty of incredible attractions that folks from all over the world come to see. (And I'm not kidding about the "nice people" bit, either: I once lost my wallet on a public train, and the Chicago metro service had it waiting for me in the lost and found the next morning without a dollar missing. True story!)
Chicago Restaurants for Every Foodie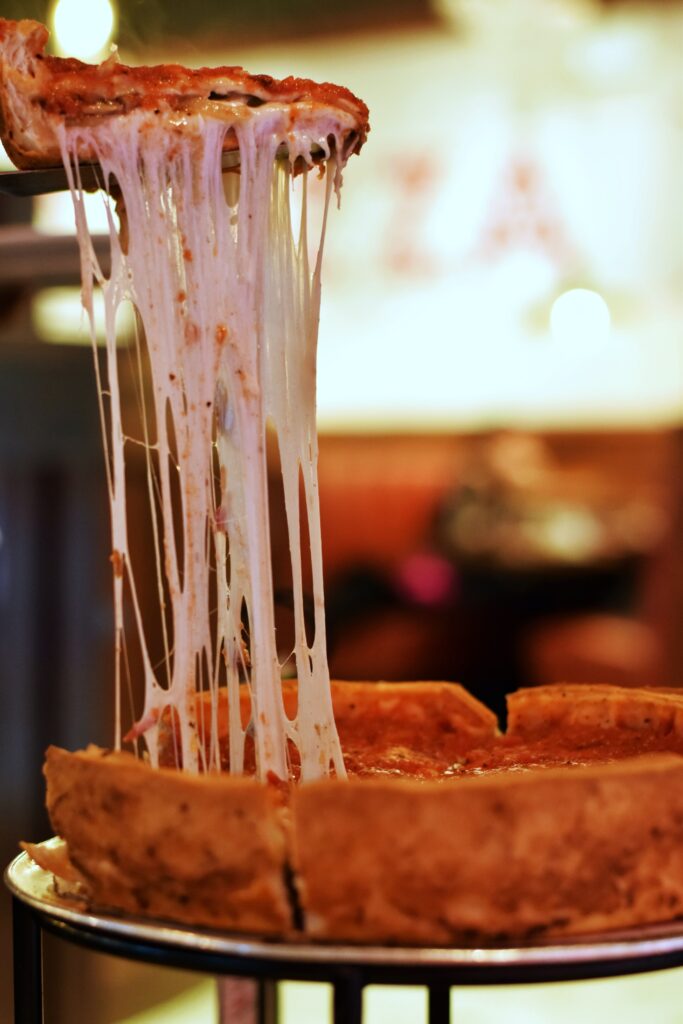 However, it's a whole 'nother story if you're a food-lover, since Chicago is one of the best spots for foodies and gastro-travelers in the world, thanks to its excellent restaurants and bars, and the diverse melding of cultures over the years. A few exciting new Chicago spots include Fonda, a culinary memoir of Mexico influenced by the chef's grandmother; Khmai Fine Dining, a Cambodian restaurant that serves traditional Khmer food; and Umanicue, a pop-up that combines the chef's love of classic BBQ with the exciting flavors of Vietnamese cooking. And, naturally, if you've never had them before, you need to try out a few of the city's famous deep-dish pizza places, as well as the classic Portillo's hot dogs. (Fair warning: These are Midwestern portions, people, so bring your appetite!) Then, you need to finish the Chicagoan trifecta of local must-have foods with a tried-and-true Italian beef sandwich, complete with giardiniera, top sirloin, garlic, and toppings of your choice on a delicious roll. (You might have seen it featured on the uber-popular Hulu show, The Bear.) But, if you're hoping to get a feel of both the exciting new spots in town and the local favorites, your best bet is to embark on a food tour led by an expert — and we have just the one.
The Ultimate Chicago Food Tour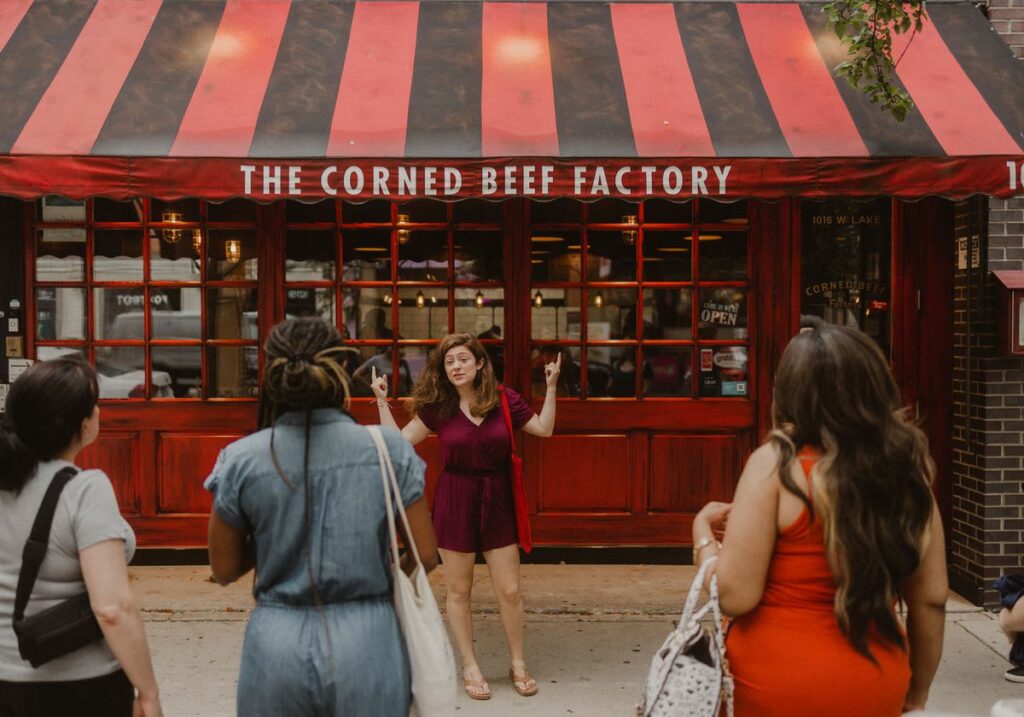 The Ultimate Chicago Food Tour: West Loop Neighborhood takes you to, you guessed it, The West Loop, which is the place to eat in Chicago. On this Chicago food tour, you'll sink your teeth into tried-and-true local classics along with lesser-known gems in a neighborhood where the city's most acclaimed chefs come to hone their craft. As you eat your way from family-run favorites to trendy spots run by award-winning chefs, you'll discover new flavors and locales that you'll want to visit time and time again. Get ready to sample more than five different dishes as you eat your way through a slew of foodie favorites in the West Loop — more than enough food for a full lunch — and let your expert guide take you on a journey from traditional Chicago classics to fusion spots that are redefining local cuisine. You'll also learn how the city's hottest dining spot was transformed from an 18th-century shanty town; you'll sample donuts and cupcakes from award-winning chefs; and you'll get the chance to see one of the most haunted sights in Chicago. Most of all, though, this tour helps you discover exactly how the West Loop threw off the shackles of its troubled past to become the place in town to dine out. (And don't worry, this tour is adaptable for vegetarians, pescatarians, non-celiac gluten-free folks, and people who are pregnant.)
Food-lovers Will Love a Chicago Brunch Cruise
Or, if you're looking for a more mellow time with some killer views and even better food, you can't go wrong with the Signature Brunch Cruise on Lake Michigan. This unforgettable way to experience the city from the water is a great way to spend an afternoon: You'll enjoy dining, picturesque views, DJ entertainment, plus an assortment of games. Don't be surprised if it's tough to focus on the delicious, chef-prepared brunch buffet and the fully stocked bar, since you'll be inundated with incredible views of Chicago's skyline and attractions from the climate-controlled interior and open-air rooftop decks. Whether for a celebratory brunch for two or for an unforgettable afternoon with friends and family, this brunch cruise is perfect for any occasion.