York Pride, a celebration of love, diversity, and equality, was a momentous event that brought together people from all walks of life. The vibrant and inclusive atmosphere filled the streets of York, as locals and visitors came together to support and celebrate the LGBTQ+ community. And what better way to conclude this remarkable event than with a spectacular closing party hosted by City Cruises York?
On Sunday, 4th June 2023, City Cruises York partnered with York Pride to present the official closing event. The excitement began at 6 pm as guests gathered at the picturesque river Ouse to board the magnificent boat, Captain James Cook. As they stepped aboard, they were greeted with a sparkling reception, setting the tone for an unforgettable evening ahead.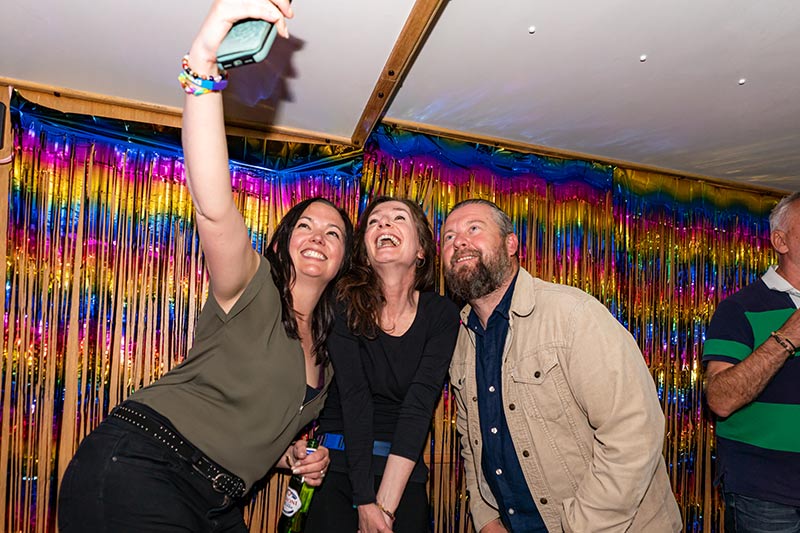 The three-hour cruise down the river Ouse promised an enchanting journey, complemented by the stunning backdrop of York's scenic beauty. With the city's landmarks and historic buildings lining the riverside, guests were treated to a truly unique experience. Whether they chose to relax and soak in the atmosphere or get up and dance to the beats of the DJ, there was something for everyone on this special cruise.
As the boat sailed along the river, guests were invited to indulge in a delicious two-course hot buffet, meticulously prepared to tantalise their taste buds. The culinary delights were crafted to cater to various dietary preferences, ensuring that every guest could savour the flavours of the evening. And with a fully stocked bar on board, they could sip on their favourite beverages and toast to a successful York Pride celebration.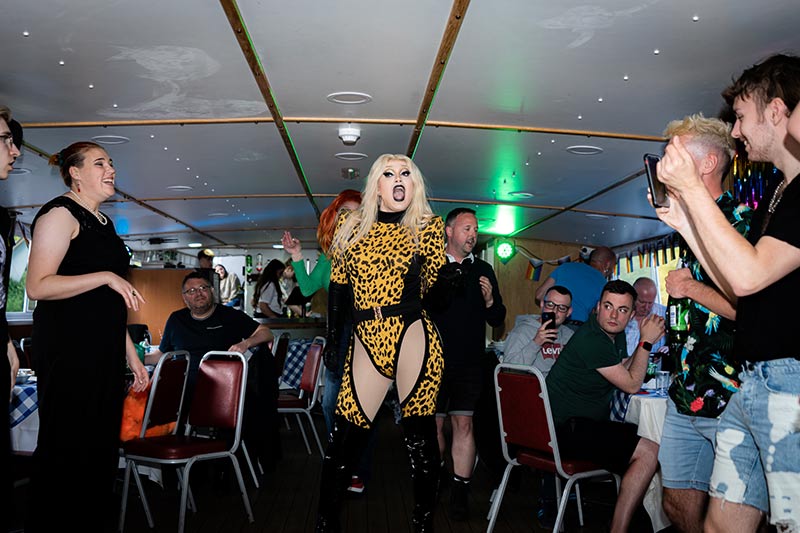 The closing party offered the perfect opportunity to embrace the spirit of York Pride in a memorable way. Drag queens and kings, with their dazzling outfits and captivating performances, were in attendance, putting on a show that mesmerised everyone on board. Their talent, creativity, and sheer energy added an extra layer of excitement to the evening, leaving guests in awe.
York Pride was not just a single event but a powerful statement of unity and inclusivity. It was a time when the city came alive with joy, laughter, and support for the LGBTQ+ community. City Cruises York recognised the importance of this celebration and was proud to be a part of it. By hosting the official closing party, they extended their commitment to fostering a welcoming environment for all.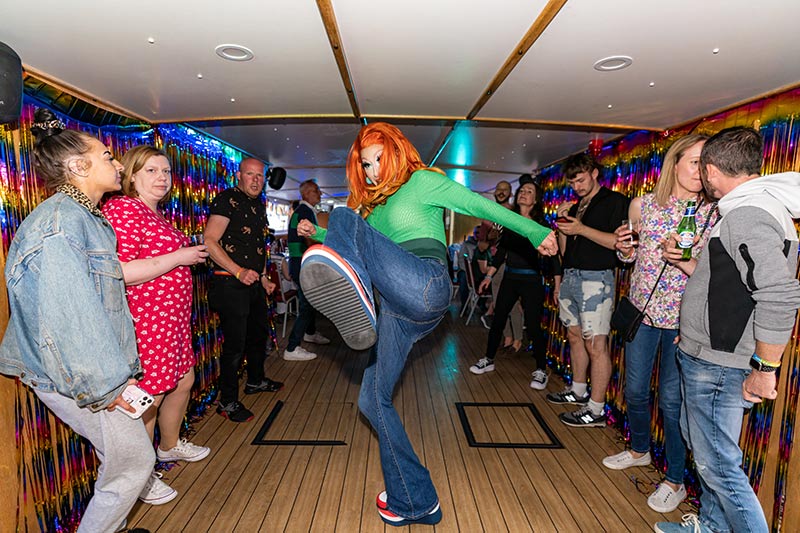 As the sun set on another incredible York Pride, guests were invited to join City Cruises York on this extraordinary journey down the river Ouse. Whether they were first-time attendees or seasoned York Pride enthusiasts, this closing party promised to be an evening of joy, love, and celebration.
The evening was a fitting end to another successful York Pride celebration, filled with laughter, applause, and a sense of unity that would be remembered for years to come.
If you're interested in hosting your upcoming party on one of our boats, please reach out to us today at [email protected].