There's really no place else like New York City in the fall. The leaves change and cover the streets, the city is filled with visitors exploring the numerous parks and neighborhoods, and the air is crisp and cool — perfect walking weather. That's why, if you have the opportunity to visit the Big Apple in the autumn, you absolutely should. And, if you happen to be in town on Thanksgiving, that's a whole different ball game altogether. Thanksgiving is one of the best times to be in New York City since tons of people come into town to see the incredible decorations, the classic parade, and the fall scenery. We know that all of the different choices for things to do in New York City on Thanksgiving can be overwhelming, which is why we listed a few below, so you can pick and choose what sounds right for you! Let's get started.
Have a Thanksgiving Dinner in New York City with City Cruises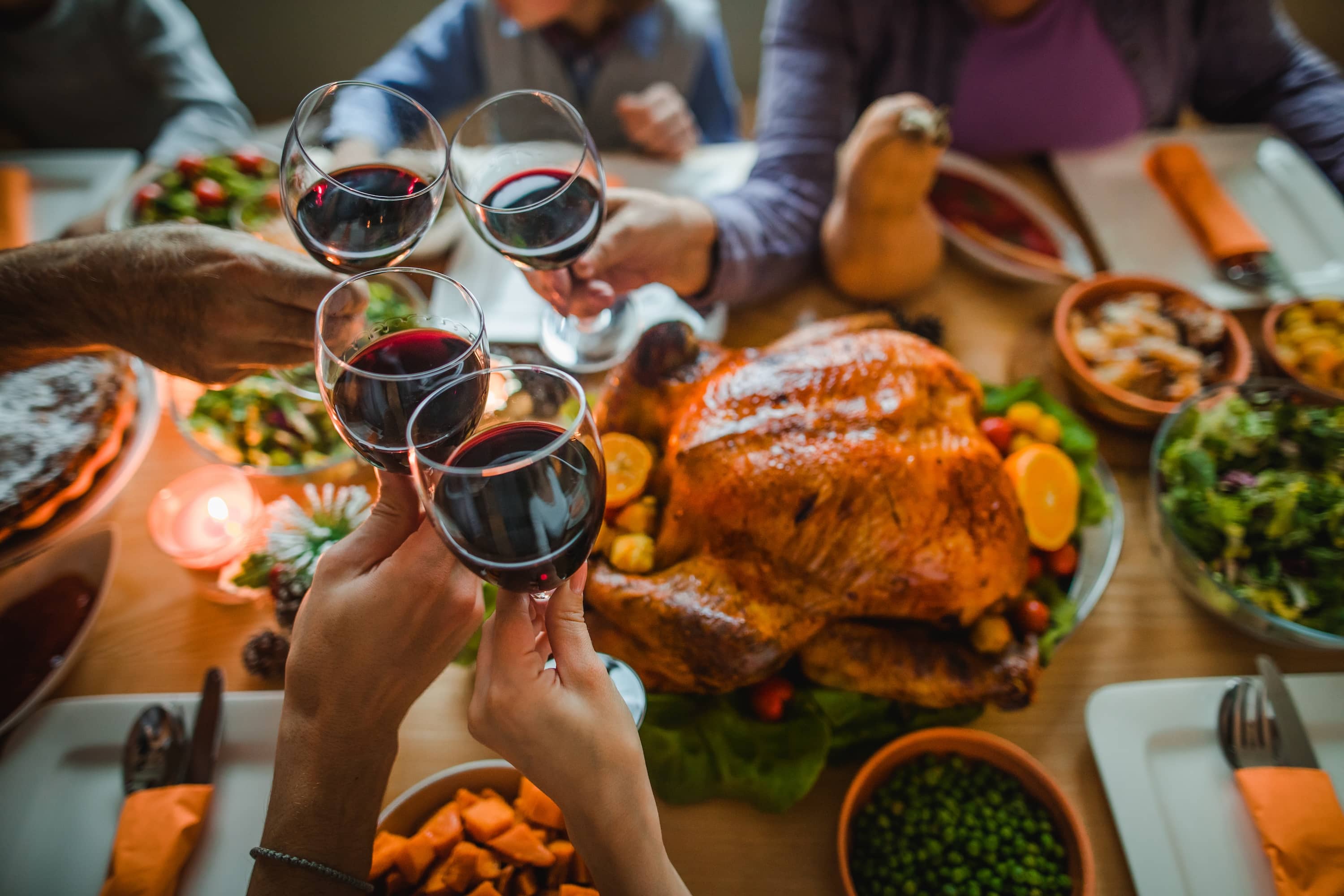 If you're unsure of what to do on the holiday itself, sign up for a night of fun aboard the New York Thanksgiving Day Dinner Cruise. You'll gather with loved ones for an unforgettable celebration on the Hudson and East Rivers, complete with dining, dancing, and magnificent skyline views for a spectacular evening on the water. Get ready to enjoy a delicious, chef-prepared buffet (with all the trimmings!) while taking in New York City's breathtaking views. From the temperate, climate-controlled interior to the open-air roof decks, you and your guests will experience the city like never before, with sweeping vistas of famed city landmarks including the Empire State Building, Statue of Liberty, and Brooklyn Bridge. The holiday spirits will be flowing from the fully stocked bar, and there are plenty of games and activities to do with the whole family.
Celebrate Thanksgiving 2023 on the World-Famous Bateaux in New York City
For an even more unique experience — hard to believe, we know — you can book a ticket for the New York Bateaux Thanksgiving Day Premier Lunch Cruise or the New York Bateaux Thanksgiving Day Premier Dinner Cruise, depending on your schedule. You and your guests will embark on an elevated Thanksgiving experience aboard a world-class harbor cruise that offers unparalleled service, dining, and entertainment. You'll ring in the holiday next to your loved ones aboard the European-style, glass-enclosed Bateaux, all while being treated to a delectable three-course menu and even more jaw-dropping panoramic views of New York City's skyline. Of course, you'll also get to enjoy festive cocktails and the sweet sounds of the onboard pianist as you marvel at Manhattan from the Hudson and East Rivers.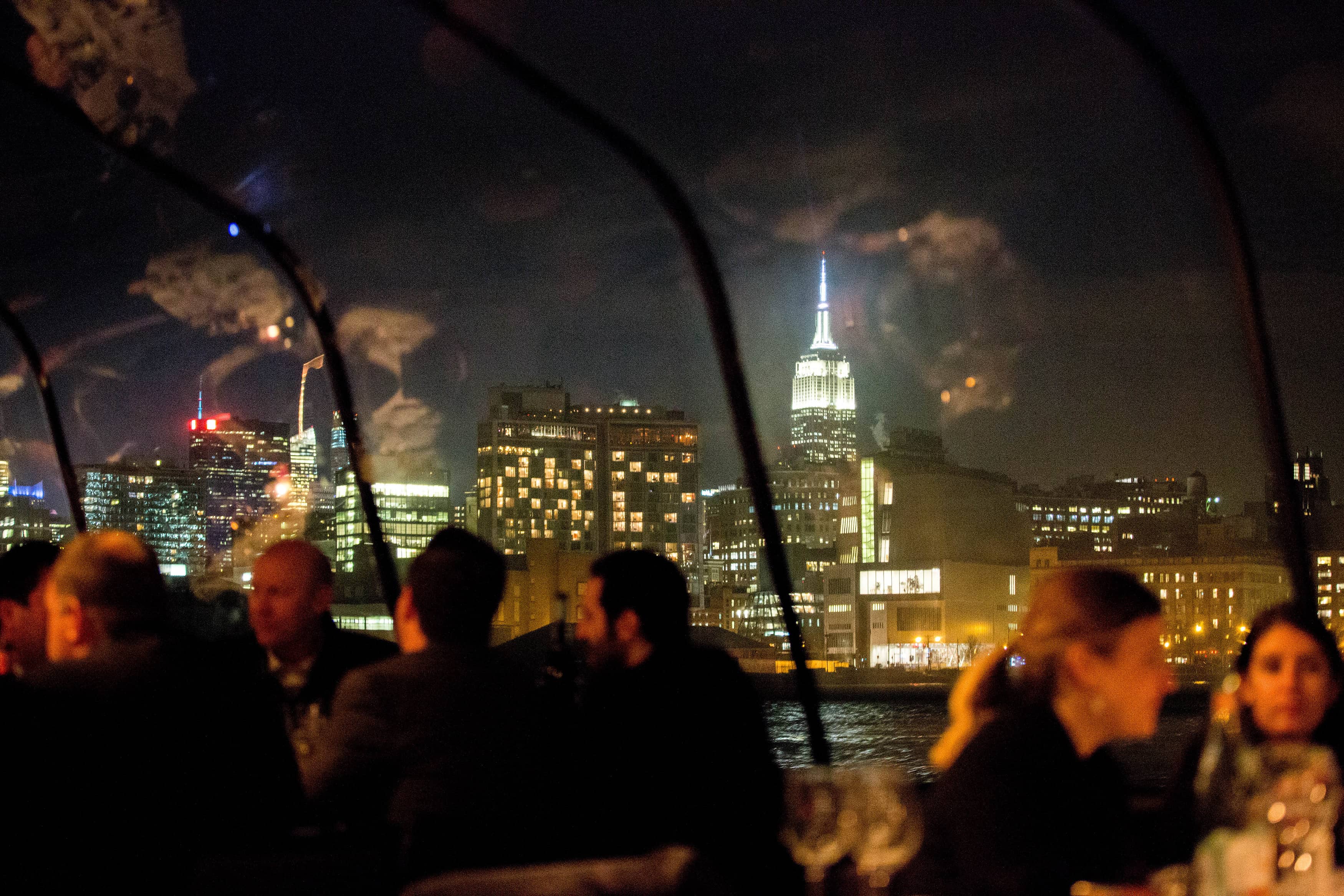 Other Thanksgiving Traditions in the Big Apple
If the morning is open, you should definitely make your way to Midtown to watch the famous Macy's Thanksgiving Day Parade! The annual parade in New York City first took place in 1924, tying it for the second-oldest Thanksgiving parade in the United States. Kids and adults alike will love this activity, since there's a balloon for folks of all ages, from Snoopy and Smokey Bear to Spongebob, Paw Patrol, and much more. And while you might have seen it on TV, the parade is so much better in person!
We also recommend popping around and seeing which holiday markets are open while you're in town since these gorgeously decorated pop-ups are only around for a short window of time before they're packed up for the season. Browse wares from local artisans and craftspeople while you make your way through the city.
Don't Forget the Visit some of New York's Famous Attractions Over the Holiday Weekend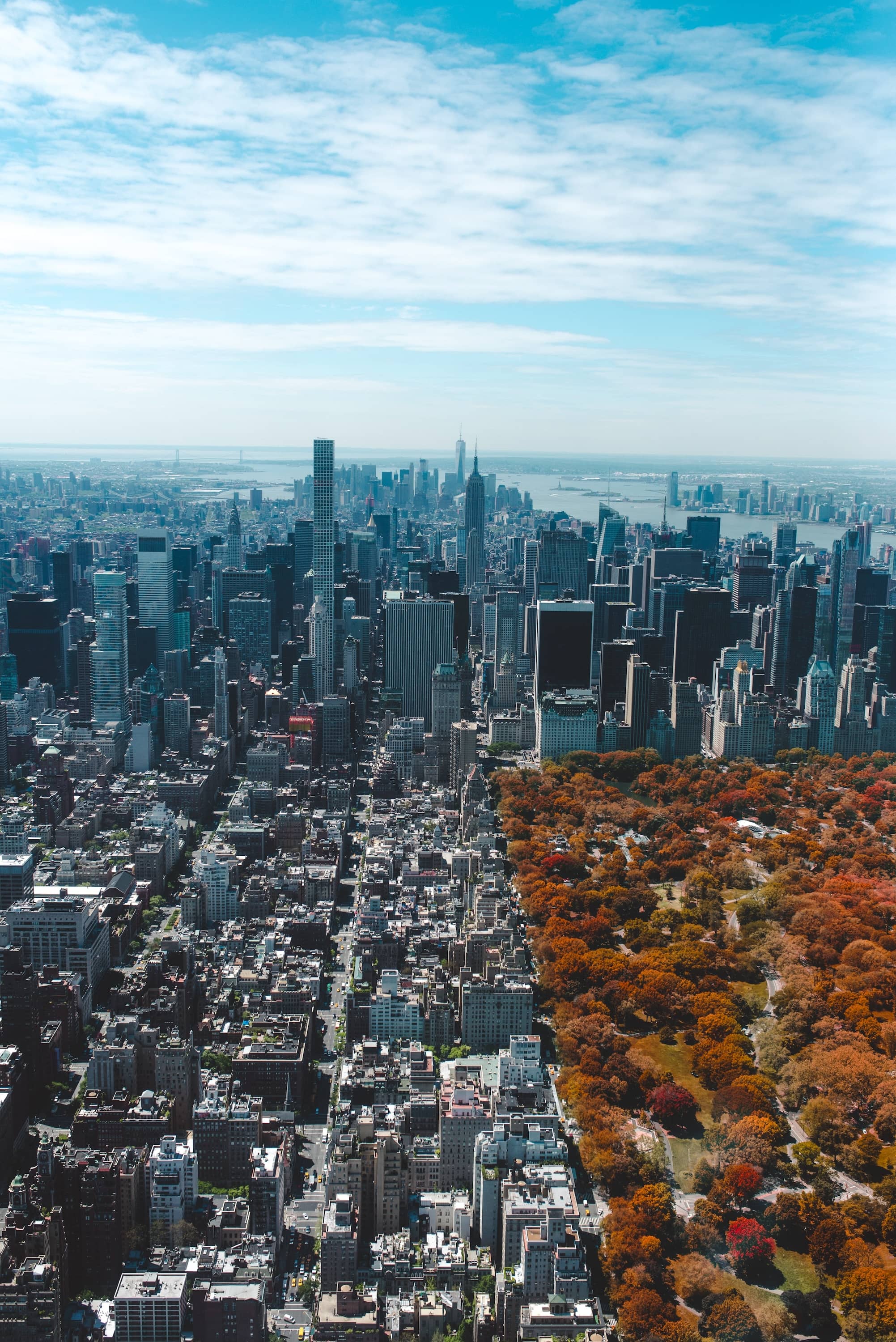 No trip to the city would be complete without a stop at Manhattan's biggest and most famous green space, Central Park. Whether you plan to partake in one of the park's slew of activities, check out the various statues and monuments, go to the Central Park Zoo, or rent a bicycle, the whole family is sure to love the outdoor time spent together. Don't forget to bring your camera to take pictures of all the beautiful fall foliage!
If your family is into art or history, there are plenty of incredible museums to visit while you're in town for Thanksgiving, including the Metropolitan Museum of Art, the MoMa, the Guggenheim, the Tenement Museum, the American Museum of Natural History, the Whitney, and many, many more. For more family fun, the American Museum of Natural History is a surefire hit — everyone loves dinosaur bones and planetariums! Just make sure you check the hours to make sure they're open on the days surrounding the holiday.
Plan Your New York Thanksgiving Holiday with City Cruises in 2023
Thanksgiving is all about gratitude and spending time with those we love. Let City Cruises ease your stress of planning, prepping, cooking, and cleaning, leaving you to focus on what's important. Just remember – No matter how you decide to spend your Thanksgiving, just make sure you have a great time celebrating with friends and family!