There's something to enjoy for the whole family, from the storied Old Town and the famous Poole Quay to beaches, cruises, and more.
In our humble opinion, no trip to England should end without stopping by the quaint port city of Poole. The gorgeous town has a rich medieval history, and it's become a popular tourist destination for a reason. From the storied Old Town and the famous Poole Quay to beaches, cruises, and more, there's something to enjoy for the whole family during your stay. Plus, it's conveniently located near the Bournemouth airport, which makes traveling there a total breeze. That's why we put together this handy guide to a few of the most interesting festivals held there throughout the year, as well as some of our favorite historic, cultural, and recreational destinations in the city.
If you're heading to Poole in the summer, you can't miss the Poole Quay Summer Fireworks, which take place over six Thursdays. You'll enjoy family fun and live music staged at the Quay — a riverside boardwalk lined with pubs and restaurants — before finishing with a fireworks finale at 10 p.m.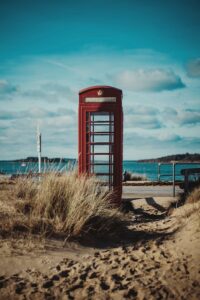 Every year since 2008, the British Beach Polo Championships returns to Sandbanks in Poole, and is the largest beach polo event in the world. The world-class polo event showcases a unique, high-energy format that makes one of the oldest equestrian sports easier for newcomers to follow and understand, so even if you're not a diehard polo fan, you can still enjoy the fun. Plus, there are plenty of parties and shops that pop up in town during the event.
If you're in town for a party, be sure to get your tickets to Sandfest as soon as possible — it's a festival like no other in the UK, complete with pristine south coast sand and celebrity headliners.
Don't leave town without checking out Poole Harbour, Europe's largest natural harbor, where families can enjoy walks on the beach, watersports, and wildlife watching. Pro Tip: Renting a canoe or kayak is an easy, fun, and affordable way to enjoy the harbor from the water!
Sandbanks is one of the highest-quality beaches in the area, with fine golden sand, sparkling clean waters, and plenty to do for the whole family. If you've already seen the Old Town, hit the pubs, and had your fill of the local fare, a day spent relaxing at the beach is surely in order. Get ready to build some sandcastles!
As one of Britain's most iconic surviving structures from the English Civil War, Corfe Castle is a top destination for adults and children alike. With breathtaking views, fascinating ruins, and 1,000 years of history as a royal palace and fortress, you can really feel history come alive when you're here — plus, keep an eye out for some of the various wildlife species that call the castle grounds their home.
First constructed in 1920, the 10-acre garden at Compton Acres is widely recognised as one of the most important ornamental gardens in England. Stroll the grounds as you check out the thousands of plants they have across five different gardens: The Italian Garden, The Wooded Valley, The Rock & Water Gardens, The Heather Garden, and The Japanese Garden.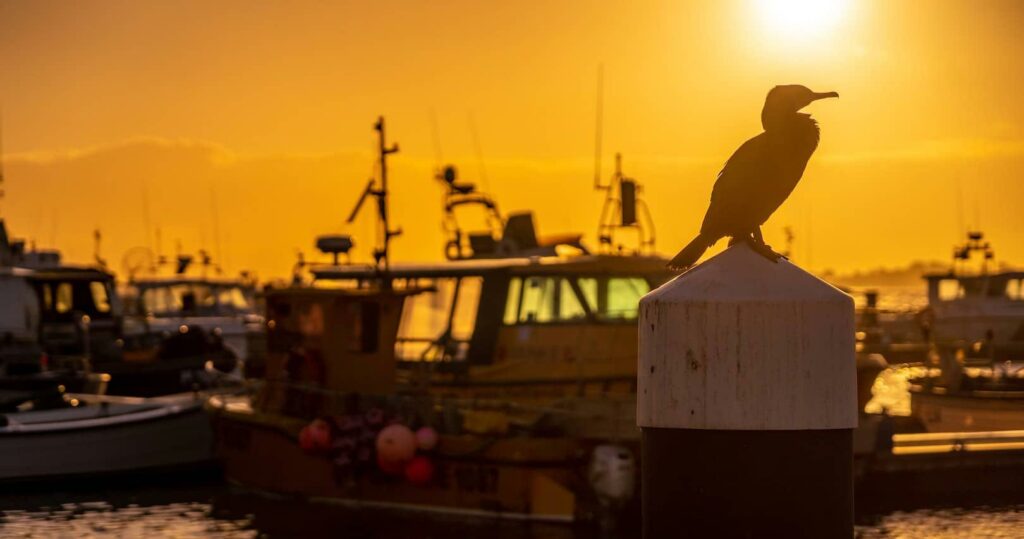 With all of that oceanside, you'll definitely want to be getting on the water. Not sure where to start? No worries — the Poole Harbour & Islands cruise is tough to beat. You'll take in fantastic views from an open deck as you pass picturesque Brownsea Island, Sandbanks Peninsula, Studland Bay, and more. You'll also enjoy live commentary from the captain, so you're guaranteed not to miss a thing. Pop down to the lower saloon lounge area that includes booth seating and a fully licensed bar for a great way to sit back and relax with friends and family.
Or, if you're hoping to catch a glimpse of some of the area's airborne wildlife, why not embark on a fun and exciting bird watching cruise? The spectacular evening cruise departs during the puffin nesting season from Poole Quay and Swanage Pier along the eastern tip of the Jurassic Coast to Dancing Ledge and back. It's a blast no matter if you're a bird enthusiast or not — you'll enjoy panoramic views of sky, sea, and sand from the open air decks, giving you the best photo opportunities. In the lower saloon, you can knock back a few relaxing pints of locally brewed cider as you sail past the spectacular chalk formations and listen to commentary from Durlston Country Park Rangers