Nestled on the east side of San Francisco Bay, is home to Berkeley is home an ethnically diverse community, museums and the arts, delicious foodie spots, and numerous cultural attractions. Famed for 120+ graduate programs in 15 schools and colleges, it's no wonder this city boasts impressive alumni and a workforce where talented people can grow and develop in their chosen career paths. That is why companies who want to maintain their best talent must recognize and reward hard work to maintain a positive culture. Want to show your team that you value them and keep them performing at their best? Host an exciting and unique holiday party aboard City Cruises that will keep them talking about it around the water cooler for years to come!
Celebrate the Magic of the "Seas" With an Exciting Berkeley Holiday Venue
Break away from the conventional office holiday party and hop aboard a one-of-a-kind floating venue that will really wow your guests. City Cruises Berkeley offers an opportunity to break away from the "bored" room and take in the spectacular views of San Francisco Bay. Holiday outings are the perfect time to reconnect with your employees, build team morale, and have a little fun with your coworkers away from the mundane. Your guests will love the climate-controlled interior spaces and open-air decks aboard our luxury yachts with views of the Golden Gate Bridge, Alcatraz, and Bay Bridge-all from the water!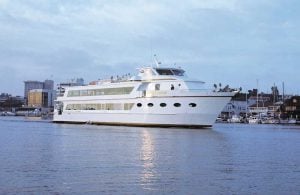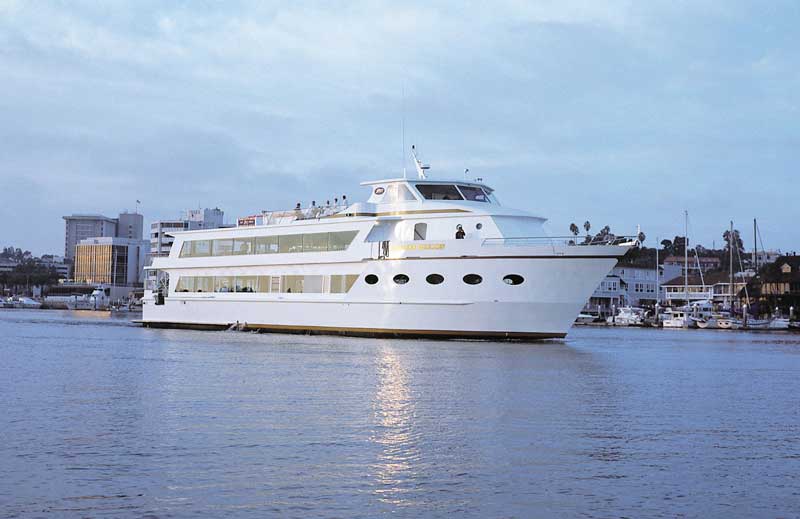 Sail in Luxury Aboard City Cruises' Unmatched Berkeley Fleet
City Cruises Berkeley is home to an impressive fleet with The Empress Hornblower resembling a turn-of-the-century riverboat, The Pacific Hornblower offering wraparound windows, and The Sunset Hornblower which boasts gorgeous French doors to spectacular backdrops for your event. If you are hosting a larger gathering, up to 250 people, The Empress Hornblower with classic charm and style will captivate your guests with its stylish elegance. Her two interior decks feature art deco-inspired brass chandeliers, wall sconces, rich mahogany bars, and plush carpeting in the dining areas. Guests will love the wraparound outer and top decks to take in the sights of the bay from any level. The Pacific Hornblower which accommodates up to 120 guests, offers comfortable amenities with wraparound windows, 360-degree views, and natural hues with rich mahogany adorn the intimate deck space creating the perfect setting for a one-of-a-kind event. If you are hosting a more intimate gathering, The Sunset Hornblower is the perfect venue for your group. Highlights include round dining tables, polished hardwood columns, and exposed overhead beams that emphasize her charm. New plush, neutral-toned carpets, and rich mahogany woodwork round out her fresh and updated look making a stylish setting for your holiday party. Cruises include freshly prepared cuisine cash or hosted cocktail and wine bars, customizable entertainment and photography, and event managers to help with turning your ideas into reality.
Your Holiday Wishlist for An Amazing Berkeley Corporate Venue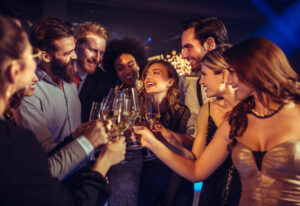 Creating an event that will become a treasured memory means offering more than just an exciting venue. City Cruises Berkeley will help you make your corporate holiday event unforgettable. This all-inclusive experience will provide your guests with delicious culinary creations, a full-service bar for all the holiday cheers, and entertainment that will guarantee you and your coworkers have fun while cutting loose in a lively atmosphere with the beauty of the San Francisco Bay as your view. Your team will appreciate taking to the water to explore the skyline as they bond over the company's successes while soaking up the scenery.
Let City Cruises Handle the Details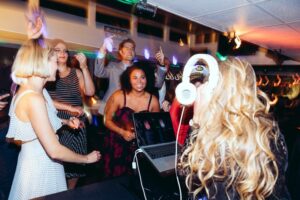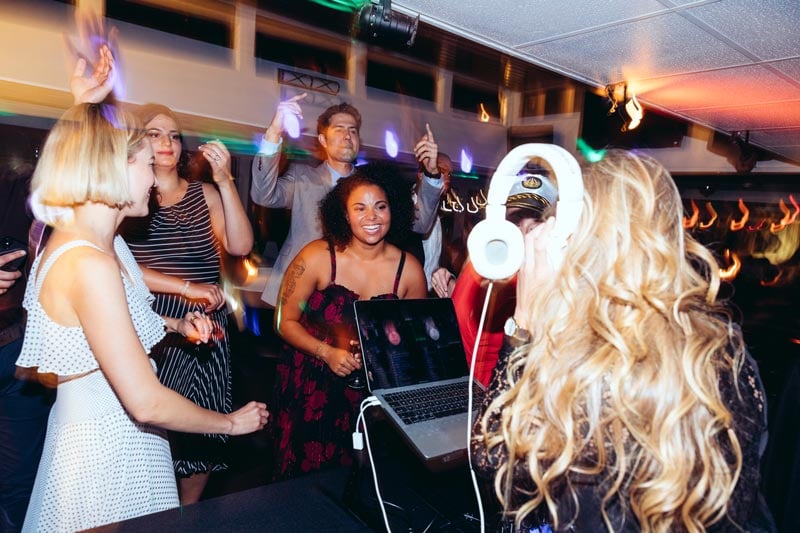 The holidays are a busy time of year for all and with so much to do, planning an event can seem like an impossible task. Let our team of dedicated professionals handle everything for your holiday party, from the guest list to entertainment aboard one of our yachts in our diverse fleet. Event managers can help curate a menu that your team will love and create entertainment to suit your company's culture, making sure everyone has a good time. All the stress will be taken away as every detail will be managed and you will be free to enjoy the party!
Anchors Away for Your Next Berkeley Corporate Holiday Party
In today's world, companies want to retain their best talent and show their team how much they are appreciated. There is no better way to let your coworkers know their value than by giving them an experience they won't forget. Set sail with City Cruises and let your colleagues celebrate with an experience that is more than just a gathering. Our unbeatable service, elite fleet, and the backdrop of stunning San Francisco Bay will remind employees of everything they love about working for your company. Fill out this form now to get the party started.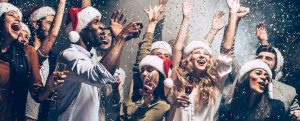 FAQs – Berkeley Holiday Party Venue
What makes City Cruises a unique venue for a corporate holiday party in Berkeley?
City Cruises offers a unique and memorable venue for corporate holiday parties. Sailing through the iconic Berkeley Marina with stunning views of the bay, the unforgettable experience of dining, dancing, and celebrating on the water is sure to impress your employees and create lasting memories.
What types of boats does City Cruises offer for corporate holiday parties in Berkeley?
City Cruises has a versatile fleet of boats to suit different party sizes and preferences. From intimate gatherings to large corporate events, we can accommodate your needs. Each of our boats offers comfortable seating, excellent sightseeing opportunities, and onboard amenities to enhance your party experience.
Can City Cruises in Berkeley cater to dietary restrictions for our corporate holiday party?
Absolutely! City Cruises is committed to meeting the needs of all your attendees. Our catering team can prepare a variety of menus, including options for those with dietary restrictions. Please make sure to communicate any dietary needs when booking your event.
What entertainment options are available on City Cruises in Berkeley?
City Cruises offers a range of entertainment options to suit your event style. This could include live music, a DJ, or even a themed party. Discuss your preferences with our team, and we'll help create an engaging and festive atmosphere for your corporate holiday party.
Why is Berkeley a great location for a corporate holiday party with City Cruises?
Berkeley provides a picturesque backdrop for your corporate holiday party. With the iconic marina views and the glittering city lights, a cruise in the Berkeley waters will give your party an extra touch of magic. Moreover, Berkeley's convenient location makes it an easily accessible venue for all your attendees.
Can we customize the decor for our corporate holiday party on a City Cruises boat in Berkeley?
Yes, City Cruises offers a range of customizable options to help you create the perfect ambiance for your corporate holiday party. Whether you have a theme in mind or need assistance in designing the decor, our team will work with you to bring your vision to life.
What kind of support does City Cruises offer in planning a corporate holiday party in Berkeley?
City Cruises provides a dedicated event planner to assist you every step of the way, from choosing the perfect boat to selecting the menu and entertainment. Our goal is to make your planning process as smooth and stress-free as possible, ensuring an unforgettable corporate holiday party for you and your team.
Is there a minimum or maximum number of attendees for a corporate holiday party on City Cruises in Berkeley?
City Cruises can accommodate a wide range of group sizes, from intimate gatherings to larger corporate events. Contact us with your expected guest count, and we'll help you select the best boat and customize a package that suits your needs.