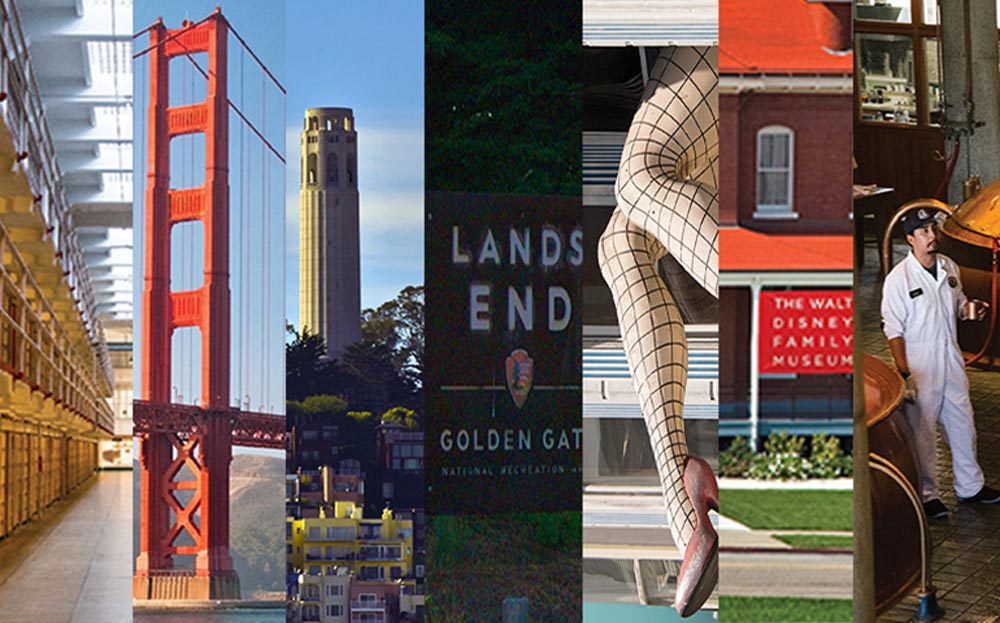 It may be low season for San Francisco tourism, but it's a high time for locals to get out and enjoy the City-by-the-Bay as there are great deals, free options and less crowds.
Alcatraz Cruises
To begin, Alcatraz Cruises is featuring its third annual Buy One, Get One Free (BOGO) offer, which encourages locals to get out and enjoy the Island when it's less crowded and so that they can learn about the robust history of Alcatraz. As one of the country's most visited national parks, Bay Area residents* can enjoy this special "Buy One, Get One Free" ticket promotion on the following 2020 dates:
January 7-8, 14-15, 21-22, 28-29
February 4-5, 11-12, 18-19, 25-26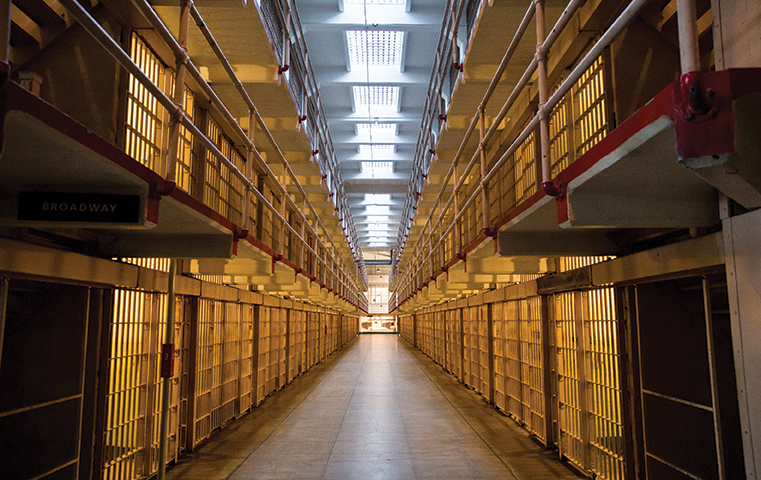 *Only residents of the following counties are eligible: Alameda; Contra Costa; Marin; Napa; San Francisco; San Mateo; Santa Clara; Solano; and Sonoma.
For more information, visit https://www.alcatrazcruises.com/bogo/. To book this special offer, Bay Area residents must call 415-981-7625 or purchase tickets at the Ticketbooth located at Pier 33 Alcatraz Landing.
Anchor Steam Brewery
After a cool cruise to and from Alcatraz, locals should check out Anchor Brewing Company, America's first and oldest craft brewery, with roots dating back to the California gold rush. Today, the beers are handmade from an all-malt mash in a traditional copper brewhouse. The process combines the time-honored art of classical craft brewing with carefully applied, state-of-the-art modern methods.
During the off-season, the Anchor Brewing Company's public tour begins in the taproom with the flagship beer Anchor Steam and an overview of the brewing company's history and impact on craft brewing. The personally guided tour will then navigate through the brewhouse to learn about what makes Anchor Brewing Company an icon in San Francisco. The experience will wrap up in the taproom for a sampling of twelve Anchor brews on draught during a generous open tasting session.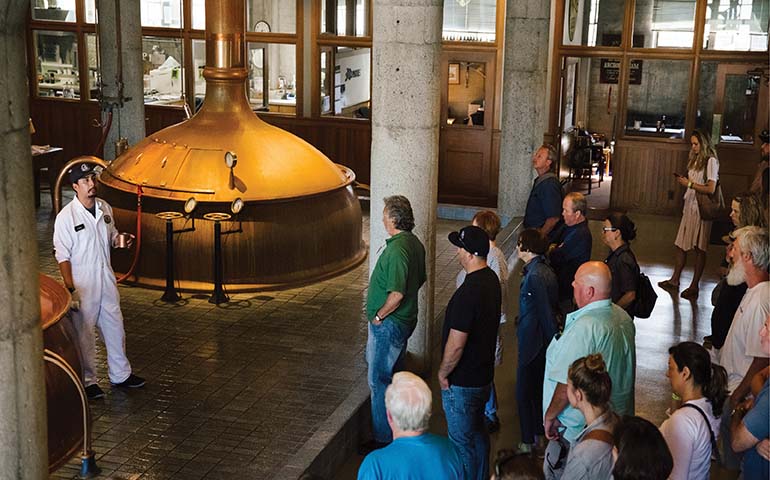 Locals can use promotional code: RaiseYourAnchor
Redemption Instructions: Please visit anchorbrewing.com/brewery/tours and select Public Tour and Tasting. Choose a preferred date and time and enter the promotional code at checkout. The promotion is valid Monday–Thursday through February 29, 2020.
Golden Gate Bridge
Consistently ranked as one of San Francisco's most popular icons, locals can get out and walk or bicycle across the span to accommodate those New Year resolutions. Whether you've done it before or you simply send your out-of-town guests to check it out, it's always breathtaking and camera-ready. And, guess what?! It's free.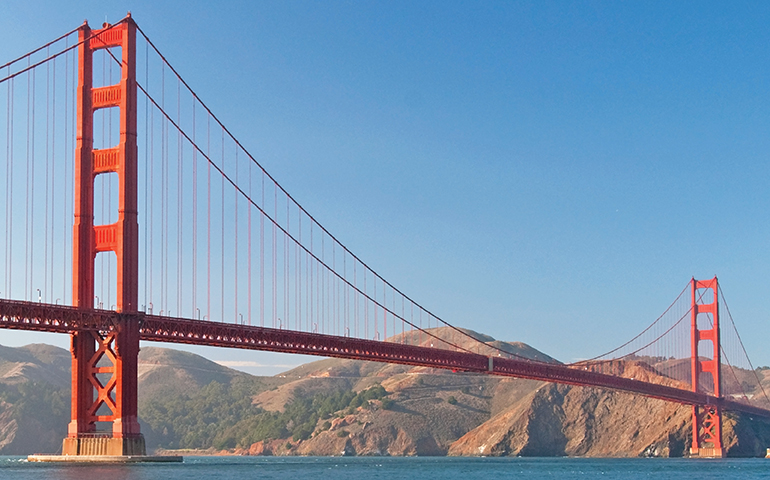 Walt Disney Family Museum
Find animation, innovation, and inspiration while you immerse yourself in the remarkable life story of Walt Disney, the man who raised animation to an art, tirelessly pursued innovation and created a distinctly American legacy. Located in the Presidio of San Francisco, The Walt Disney Family Museum is one of the Bay Area's most inspirational venues, welcoming visitors to an historic building that reveals 40,000 square feet of imagination. Contemporary interactive galleries and state-of-the-art exhibits are narrated in Walt's own voice and feature early drawings, cartoons, movies, music, listening stations, more than 200 video screens and a spectacular model of Disneyland.
Locals can log in to http://www.waltdisney.org for a special $3.00 off general admission.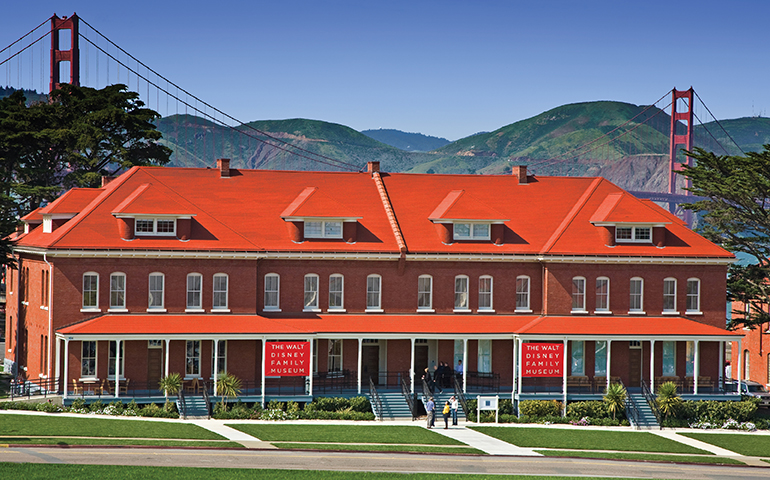 Lands End
Another freebie and one of the most spectacular outdoor attractions is Lands End, located at the northwestern corner of San Francisco. There is a wild and windy trail with stunning views at every turn…winding their way around rocky cliffs above the ocean, moving through shady stands of cypress and eucalyptus and emerging on to spectacular views of the shore, headlands and Golden Gate. A trip down the trail is also a journey through the history of Lands End, offering glimpses of the past at every turn. Be sure to pack snacks and water, then plan for a hot toddy and/or lunch at the Cliff House after your journey.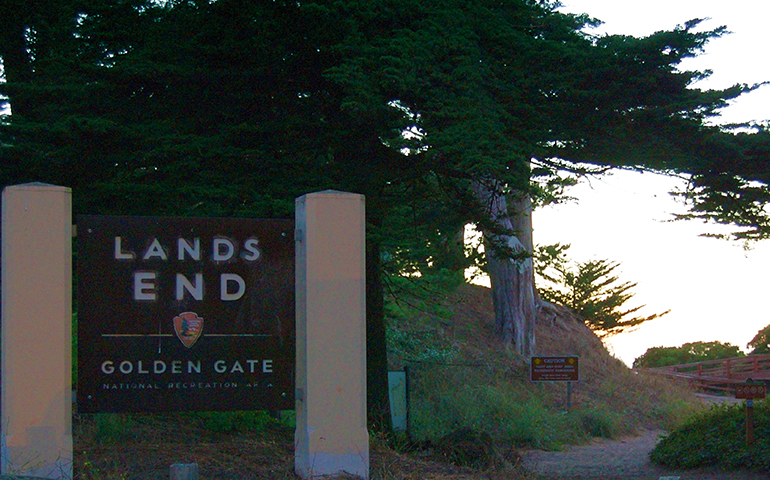 Coit Tower
At the summit of historic Telegraph Hill, sits the 210-foot Coit Tower. This elegant tapering column was built in 1933, the legacy of San Francisco's colorful Lillian Hitchcock Coit, who left a $125,000 bequest "For the purpose of adding beauty to the city, which I have always loved." The ground floor lobby is adorned with a series of fresco murals by some 30 local artists, depicting life in 1930s San Francisco. They were nationally controversial when opened to the public. The artists and murals were funded by President Roosevelt's New Deal pilot art program, the Public Works of Art Project. The project was such a success, public buildings around the country were decorated with similar artwork. They remain a colorful, insightful look back to a difficult time, The Great Depression, in American history. Guided docent tours are available. Admission to view is free.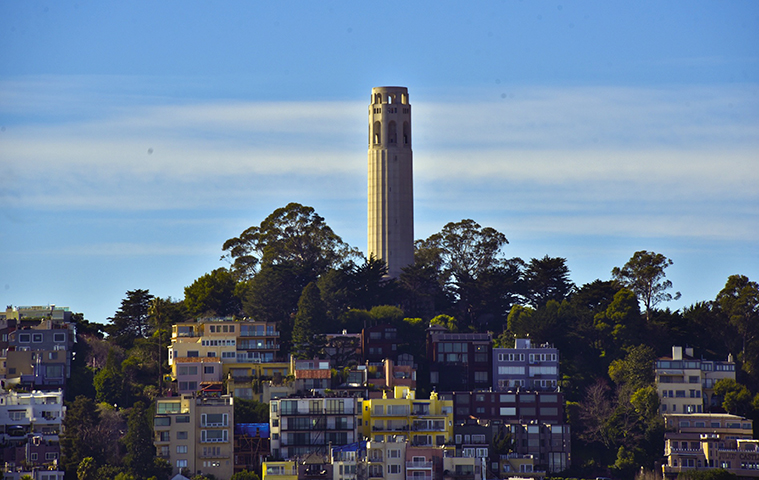 Haight Ashbury
One of San Francisco's most iconic neighborhoods, the Haight Ashbury, is still celebrating its legacy forty years after the infamous Summer of Love. The spirit lives on throughout this charming Victorian sector, featuring Alamo Square, Cole Valley, Lower Haight and Parnassus Heights. One of the most photographed scenes in San Francisco, Alamo Square's famous "postcard row" at Hayes and Steiner streets is a tight formation of Victorian houses back-dropped by downtown skyscrapers, providing a stunning contrast. The corner of Haight and Ashbury streets still has its tie-dyed roots; vintage clothing, books and records are abundant here and along lower Haight Street. While trekking through the colorful streets of the neighborhood doesn't cost anything, you'll want to bring along some shopping money for all the many curiosities and small stores that line the streets.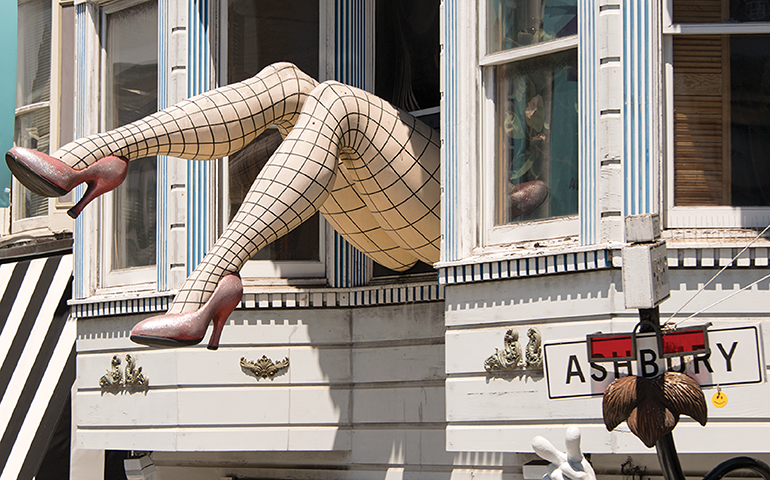 ---
Like what you see? Be sure to follow us and post your favorite memories of your experiences:
Facebook: https://www.facebook.com/alcatrazcruises
Twitter: https://www.twitter.com/alcatrazcruises
Instagram: https://www.instagram.com/alcatrazcruises