The Boston Red Sox, New England Clam Chowder, and the birthplace of the American Revolution are what come to mind when thinking of Boston. You will find that this capital city is a place of historical significance, steeped in history and chock full of famous landmarks! With so much to see and do in the city, three days may not seem like enough time. This three-day itinerary will give you suggestions to make the most of your trip.
Day 1: A Day on the Water
With nearly one-fourth of the total-including Boston Harbor, the Charles River, and a portion of the Atlantic Ocean, Boston is surrounded by water. This comes with enviable perks, great views, and fresh, local seafood as well as many exciting waterfront activities.
All this talk of exploring is probably making you hungry – and you will need to fuel up before your day of adventure. Grab a bite at Boston Sail Loft Restaurant, right near the New England Aquarium. Here you can find popular local fares such as clam chowder, lobster rolls, and a nice local beer selection to please the palate. Be sure to get the chowder if you visit and send some home to enjoy later. This popular "shack" is always top-rated for the views and the chews!
No trip to Boston would be complete without seeing the whales! Start your day with a New England Aquarium and Whale Watch Cruise to make the most of your Boston experience. You have your choice of cruising in the morning, and admission to the New England Aquarium in the afternoon, or vice-versa! Either way, you will have an experience of a lifetime.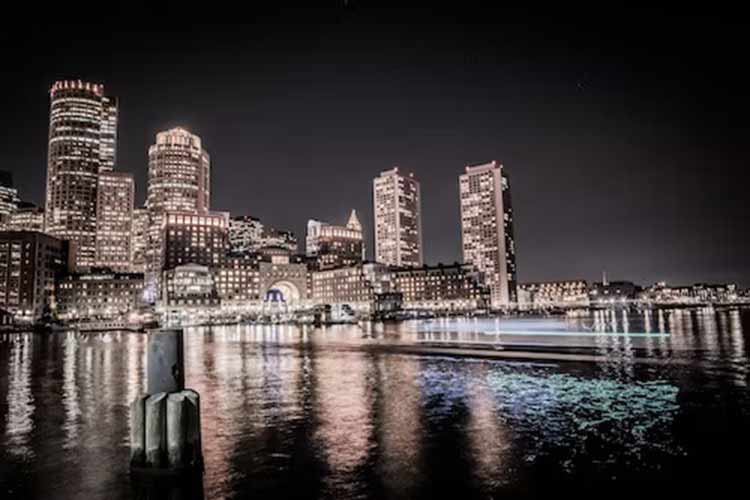 For your cruise, custom whale watch catamarans are among the largest and most comfortable in the country with outside viewing decks and a climate-controlled interior cabin stocked with comfortable seating and snacks and drinks available for purchase. Sightings of these magnificent mammals are guaranteed. Sit back, relax, and enjoy commentary from knowledgeable naturalists as you marvel at your surroundings while traveling to Stellwagen Bank Marine Sanctuary, a rich feeding ground for whales, dolphins, sea birds, and other marine creatures. You will learn of the fascinating behaviors of many species of large whales such as humpbacks, finbacks, and minkes, as well as other endangered right whales. Committed to responsible whale-watching practices, City Cruises is a proud member of Whale SENSE. Plan to spend approximately four hours aboard this whale-watching tour, but don't forget – your experience is not over!
The New England Aquarium is a global leader in marine conservation and ocean exploration and a premier visitor attraction as well as a major public education resource for the region. The principal feature of the aquarium is the Giant Ocean Tank, located in the center of the main building's open atrium. This 200,000-US-gallon tank simulates a Caribbean coral reef with more than 1,000 marine animals and is a must-see while visiting the aquarium. Visitors can gently touch cow nose rays, Atlantic rays, and epaulette sharks as they swim through the Ray Touch Tank, then dive into the Science of Sharks featuring shark species from around the globe. You will be drawn to the aquarium's bustling colony of penguins surrounding the Giant Ocean Tank. Here you will see more than 60 penguins, each named with educational information about their species to teach us something about them. Two species live in the Aquarium: the African penguins, known for their loud call, and the rockhoppers, popular for their punk-rock hairdo of wild yellow feathers. Next, head over to the Edge of the Sea's tidepool touch tank where you can pet a sea star, cradle a hermit crab, and meet a lobster. Aquarium educators are available to answer any questions about these creatures. There is something to entertain visitors of all ages at the aquarium.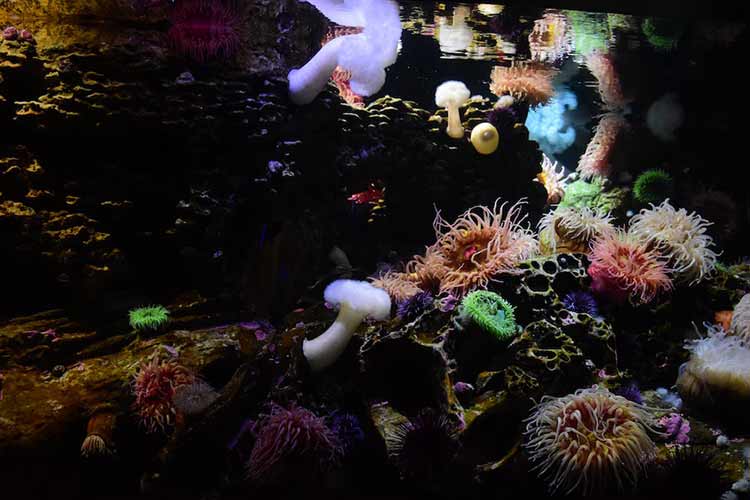 End the day with a stroll along Newbury Street which has earned the reputation as one of the most expensive streets in the world! This is a popular dining and entertainment district with beautiful 19th-century brownstones and is home to hundreds of retail shops and eateries. Visit Amorino Gelato Al Naturale where you can find something sweet for everyone in the family. They offer hot drinks, macarons, waffles and crepes, and their signature gelato.
Day 2: Essential Boston
Step back in history and learn about Colonial Boston and the American Revolution by customizing your Boston itinerary to suit your interests on the Old Town Trolley Tour Silver Pass. Hop on and off at your convenience. Departure time is between 9:00 am- 4:00 pm. Hop off at any of the 18 stops throughout the city while learning about Boston's history with live narration.
History awaits you at Faneuil Hall Marketplace, "the home of free speech," and the "Cradle of Liberty." Faneuil Hall hosted America's first Town Meeting. Although revolutionary politics was not part of the original plan, it became home to a collection of events that shaped the nation's history. Local artisans and craftspeople sell their wares from wooden carts to enrich the historic flavor. With over 40 local businesses selling unique, hand-crafted items to the many visitors each year to create a unique shopping experience. Be amongst the many tourists and locals who gather to enjoy world-class street performers juggling, doing acrobats, and more.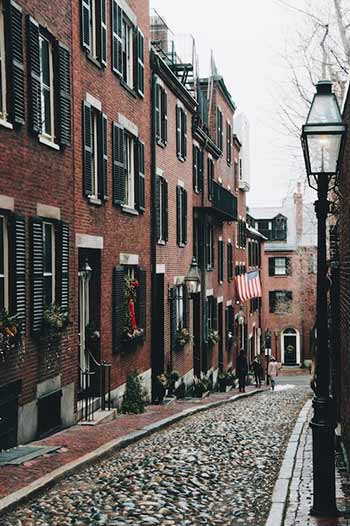 Hop off at the Seaport District which is home to Boston Children's Museum, Boston Fire Museum, and the Boston Tea Party Ships. Here you can stroll along the waterfront, shop for souvenirs, sample cuisine, and explore. The Institute of Contemporary Art is a masterpiece both inside and out with fascinating architecture jutting over the water and made of metal and glass, and a striking presence is created.
You can find plenty for the family to do at the Boston Children's Museum which offers award-winning exhibits and programs designed for children and families encompassing science, culture, and the arts. Founded by a group of teachers in 1913, Boston Children's Museum began a "hands-on" approach long before the phrase became common. Today, it remains one of the few children's museums in the United States that maintains a collection. Check with them for activities as they change throughout the year.
Next, take part in Boston's fullest Freedom trail walk with Two if by Sea: Paul Revere's VIP Freedom Trail Tour. This tour takes approximately 3 hours and weekend hours differ so check times. Enjoy a privately guided tour and walk in Paul Revere's footsteps at his former North End home. Highlights include a private tour of Old North Church which is the oldest church building in the city. Its fame began when Robert Newman and Captain John Pulling, Jr. climbed the steeple and held two lanterns as a signal from Paul Revere that the British were marching to Lexington by sea across the river and not by land. This event ignited the American Revolution.
The Paul Revere House is next on your list. When he left his home in 1775, he set out on a journey that would make him a legend. Today, that home is still standing and has become a national historic landmark and is Boston's oldest building in a largely urban area. Revere's life was long and productive involving industry, politics, and community service. On the night of April 18, 1775, he received word to ride to Lexington to warn John Hancock and Samuel Adams of the British approach. An obituary in the Boston Intelligencer commented, "seldom has the tomb closed upon a life so honorable and useful." He is buried in Boston's Granary Burying ground.
Next, take a moment to reflect upon the site of the Boston Massacre where after months of tension due to taxation and occupation, Bostonians and Redcoats clashed in the streets of Boston where five civilians were killed. This led to the rallying against the Crown and the evacuation of troops in Boston and paving the way for the American Revolution.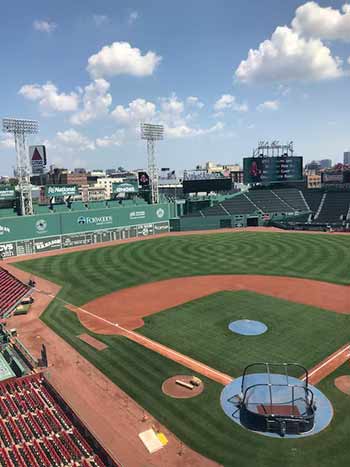 Boston's most cherished landmark is Fenway Park, home of the Boston Red Sox. A must-see for sports enthusiasts as well as history buffs. It is known for its uniquely shaped field and towering left field wall known as the Green Monster. Plan to spend about an hour at this beloved ballpark.
After touring all day, head over to the North End to La Summa Cucina Italiana. This hidden gem with a cozy atmosphere is a small family-run restaurant that you don't want to miss! It is a bit off the beaten path but well worth it for the excellent service and delicious food.
No trip to Boston would be complete without a trip to Mike's Pastries. Finish your night with a sweet, one-of-a-kind cannoli that keeps loyal Bostonians and tourists coming back year after year.
Day 3: A Day in Salem
Take the Salem Ferry to colonial-era cobblestone lanes which lead to fine restaurants, a fabled waterfront, and exquisite attractions. This 50-minute trip offers beautiful views of Boston and Salem and the New England shoreline. Enjoy light snacks and refreshments aboard before embarking on your adventure.
Visit the Real Pirates Museum with over three hundred years in the making. Here you will discover real treasure, real pirates, and the Witch that loved her captain. This family-friendly tour will provide an experience that features the true tale of the slave ship Whydah, as well as more than fifty other ships that "Black Sam" Bellamy captured earning him the nickname of the "Prince of Pirates." Follow the crews' journey as they seek fortune on the high seas, amass the greatest treasures, and meet their untimely fate. You will see the world's only authenticated pirate treasure ever discovered and last touched by the hands of pirates over three hundred years ago.
Explore the Discover Lab and see archeologists find artists in real-time and become a pirate like "Black Sam" through a multimedia video and photo experience. Plan to spend about two hours enjoying these experiences. The museum opens at 10:00 am daily.
Salem is known for its seafood, and this little waterfront town has plenty of restaurants to choose from. Try Turner's Seafood, a fabulous, family-run restaurant inside the historic Lyceum Hall featuring the freshest seafood flown in from Boston's Turner Fisheries.
Now prepare to fall under the spell of the Salem Witch Museum.  Perhaps the most well-known witch-hunt to have taken place in the western world, the Salem witch trials remain an emotional event of intrigue. Visitors will experience the drama of that dark time into the events of 1692, through life-size stage sets, figures, lighting, and narration as they witness the web of lies of the Salem witch-hunt. Please note that parts of the museum contain sensitive subject matter that may not be suitable for young children. Plan to spend about an hour at this exhibit.
If you are traveling with children, visit the Peabody Essex Museum on your day in Salem. This museum appeals to all ages with hands-on activities, discovery drawers, games, and computer stations to engage and explore. Enjoy a Complimentary Gallery Discovery Kit that sends kids on treasure hunts throughout the museum.
On your last day in Boston, treat yourself to a handcrafted specialty or perhaps a bewitching sweet at Ye Olde Pepper Candy Companie before you leave Salem!