On 21st April 2022, Queen Elizabeth turns 96! Born at 2.40am in Mayfair, London, Elizabeth Alexandra Mary Windsor was the first child to the Duke and Duchess of York who later became King George VI and Queen Elizabeth. Although first in line to the throne, the young Elizabeth didn't think she'd have to assume the role of monarch for a long time. But after her father died early, young Queen Elizabeth took the throne at just 25 years old, dedicating her entire life, "whether it be long or short," in service to the country.

As it turns out, it was the latter, and now this year is also a special year for her Majesty is set to celebrate her Platinum Jubilee, the 70th anniversary of her accession to the throne. Over the course of her record-breaking reign, the Queen has witnessed unprecedented social, cultural, and political change and travelled extensively throughout the United Kingdom, and the wider Commonwealth.
Here are 10 interesting facts about the long and eventful life and reign of Queen Elizabeth II!
1. She was crowned Queen on 2 June 1953
Watched by a TV audience of over 20 million people! Ground-breaking, as it was the first to be televised!
2. She is the longest reigning monarch ever in Britain
In 2015, Queen Elizabeth II became the longest-reigning British monarch when she surpassed the reign of her great-great-grandmother Victoria.
3. As Queen, she has been served by 14 UK Prime Ministers
Including Winston Churchill, Margaret Thatcher and more recently, Boris Johnson
4. Her Majesty served in WWII
Queen Elizabeth joined the Auxiliary Territorial Service in 1945, where she trained to be a mechanic. She was the first female member of the Royal Family to join the Armed Services as a full-time active member.
5. The Queen made her first Instagram post in 2019
Now with over 10.6 million followers!
6. The Queen celebrates two birthdays
Her actual birthday – 21 April – and her official birthday, which is held on a Saturday in June, when the weather's better!
7. She has made five official visits to the United States during her reign.
The Queen has made five official state visits to the US during her reign thus far—in 1957, 1976, 1983, 1991 and 2007
8. The Queen made a cameo with James Bond.
For the 2012 Olympics, The Queen (and her corgis!) made a cameo in a James Bond sequence. She joined actor Daniel Craig on board a helicopter for a hilarious 6-minute action sequence.
9. The Queen has sat for over 129 official portraits during her reign.
Artists like Pietro Annigoni of Florence have painted her, and in 2012 artist Chris Levine created the first ever holographic portrait of her.
10. Her favourite dogs are corgis
Her Majesty even invented a new breed of dog when her corgi mated with a dachshund belonging to her sister, Princess Margaret, creating the "dorgi".
Here are 3 facts about the Queen with City Cruises!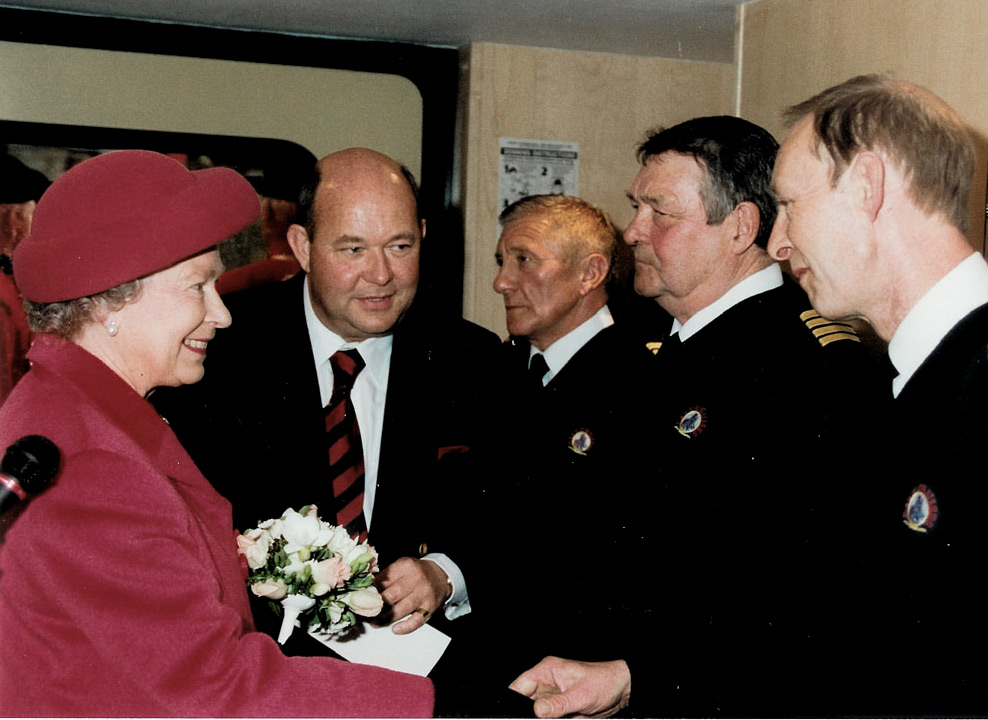 1.
Our vessel the Millennium of London, was the first purpose built sightseeing vessel for 26 years, she was named by the Queen at Tower Pier in 1996.
2.
In 1979 in Poole, the Queen and Prince Philip arrived in Poole to be presented with specially commissioned pieces of Poole Pottery. They visited the Quay and officially opened the New Poole Arts Centre.
3.
On the 5th of April 2012 as part of the Queen's Diamond Jubilee Tour, 15,000 spectators turned up to greet the Queen in York accompanied by Prince Philip and Princess Beatrice of York.
If you're feeling in the royal mood this June, why not join in on the Queen's Platinum Jubilee celebrations with our special cruises in London, York and Poole? Raise a glass of Champagne to Her Majesty and be part of this iconic occasion in British history!
Jubilee cruises in London
https://www.cityexperiences.com/london/city-cruises/london-special-events/
Jubilee cruises in York
https://www.cityexperiences.com/york/city-cruises/
Jubilee cruises in Poole
https://www.cityexperiences.com/poole/city-cruises/special-events/