When you were a kid, Valentine's Day meant sending cards to your whole class and maybe a little candy, but in 2024 you want to show the one you love how much you adore them by putting some thought into your plans. Chocolate and roses are nice but they're so overdone. There are plenty of things to do in and around Marina del Rey for Valentine's Day with that special someone. Why don't you make this Valentine's Day unique and the most romantic yet by taking them on an exciting adventure aboard a City Cruises Marina del Rey luxury yacht and let Cupid do his thing?
Set Sail with Your Catch This Valentine's Day with City Cruises Marina del Rey
Sometimes we get caught up in our lives and we forget to focus on ourselves and our loved ones. Responsibilities creep in and our time together gets tucked away and forgotten. This Valentine's Day find some time to live in the moment and toast to your romance aboard a Valentine's Premier Dinner Cruise and experience Marina del Rey and each other in a completely unexpected and fun way. You will be treated to a special evening on the water with dancing, delicious cocktails, chef-designed menus, and Marina del Rey's most stunning views. Get dressed up and get ready to have the night of your dreams. Get away from it all with the love of your life and snap pictures with an amazing backdrop to capture the memories. Tell your partner all the things you love about them from our indoor cozy lounge spaces while enjoying cocktails from our full bar and attentive service from our warm and friendly staff. Live DJ entertainment will get you up and moving on the dancefloor and the views will give you something to talk about. Upgrade your experience for the ultimate romantic night with champagne, roses, and keepsake champagne flutes with our Platinum Romance package. You will be impressed with our premier plated dinner menu to please even the most selective palates. Valentine's Day is a time to go that extra mile for your significant other and make them smile and feel loved and this is the perfect escape to do just that. Maybe you can even steal a little kiss in the moonlight!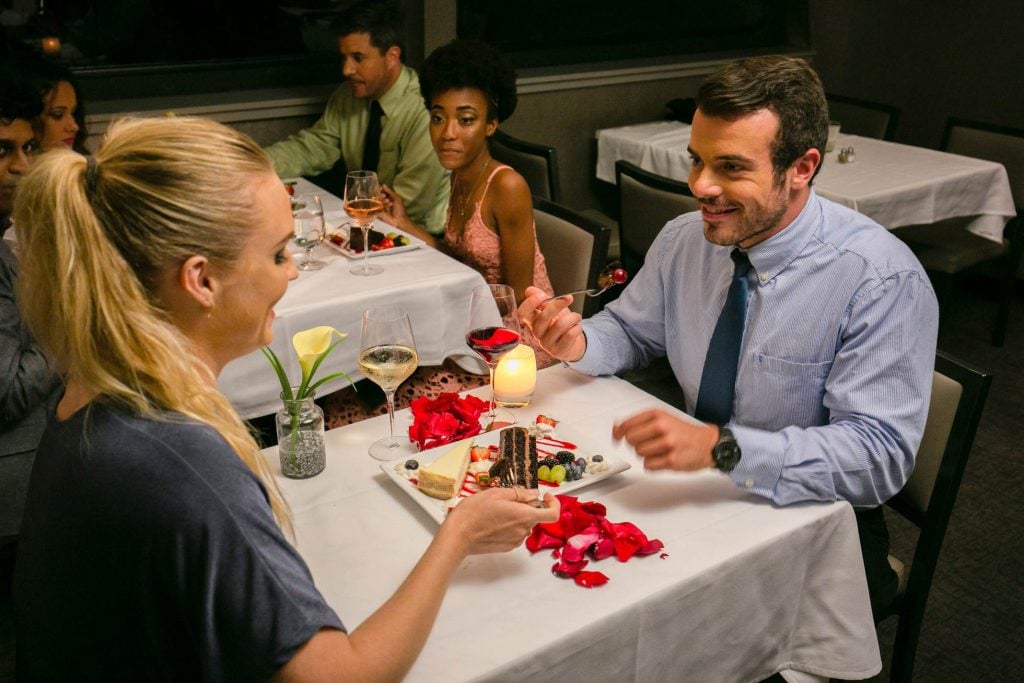 Cruising With Your Dreamboat This Valentine's Day
Valentine's Day is right around the corner and experiential gifts are becoming more and more popular surrounding the day of hearts and Marina del Rey is the perfect spot to take advantage of the mild temperatures and beautiful sunsets and sea breezes while connecting with the outdoors. You can rent bikes, paddleboard, windsurf, or enjoy curling up with a good book on the beach. There is no shortage of water activities or beachfront to relax and unwind in the Los Angeles area and there are so many cute and eclectic places along the water to grab a cocktail and a bite. If you want to start your Valentine's weekend off right, step aboard our Champagne Brunch Cruise for a bountiful buffet and lots of bubbly with your beloved. Our live entertainment will provide a romantic soundtrack as you take in sparkling coastal views from your reserved table while enjoying a variety of classic dishes with the one you love. Take your main squeeze out on the top deck for a memorable photoshoot with the perfect backdrop. Get your Instagram captions ready! Sip on unlimited mimosas while enjoying the sunshine for a perfect love-filled getaway and a chance to unplug and focus on each other.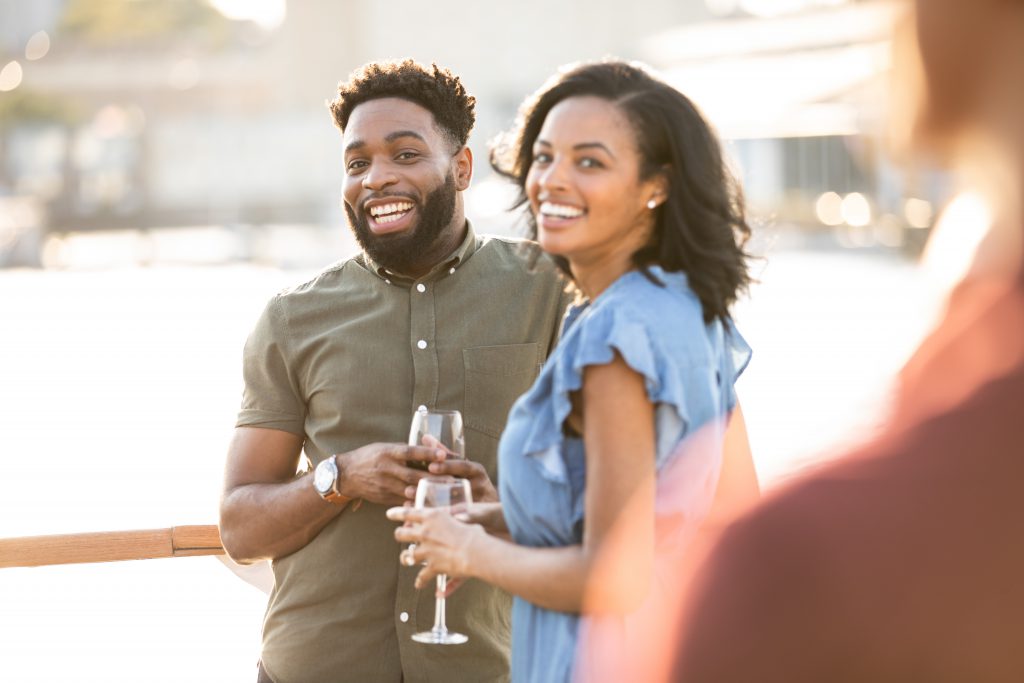 Cupid Knows Best
Although most people think about celebrating with a romantic partner for Valentine's Day, it can be about all the people you love. It's the perfect time to show your kids, friends, and relatives some extra attention. So, grab your Galentine, your Palentine, and your family during love's holiday and enjoy! Take your crew out for an elegant evening on the Harbor with our Marina del Rey Premier Dinner Cruise and bask in our attentive and friendly hospitality as we serve you a tasty and delicious chef-prepared plated dinner and delicious cocktails to keep you refreshed as you take in the awe-inspiring sights of Southern California's beautiful beaches. You may even catch a glimpse of some seal life while onboard! Cruise on the Harbor while our Live DJ entertainment sets the mood with your favorite tunes to get you up and moving. Get out on deck for some fresh air and beautiful snapshots or enjoy our luxury indoor climate-controlled spaces with panoramic views of scenic Marina del Rey. You can't go wrong with this 2.5-hour experience that will be treasured by all.
Date Night with City Cruises Marina del Rey Valentine's Day: 2024
Dinner for two at a swanky restaurant always seems like a great idea for a perfect date night, but what if you kicked it up a notch and took your Valentine out on a unique and adventurous dining cruise to show your love? From romantic dinner cruises to champagne brunches filled with flowing champagne, City Cruises has the perfect setting to make this Valentine's Day memorable and fun. Who knows it may become an annual tradition to sail into the sunset.