Whether you're looking to see the sights of London or want to be dazzled and entertained while enjoying decadent, culinary delights, London is home to some of the most fantastic and immersive dining experiences.
From experiencing fine dining on a moving bus through the capital to watching a glitzy cabaret and circus show over dinner and cocktails, we've put together a list of some of the most extraordinary and unusual dining experience to be had in London.
City Cruises' Dining Cruise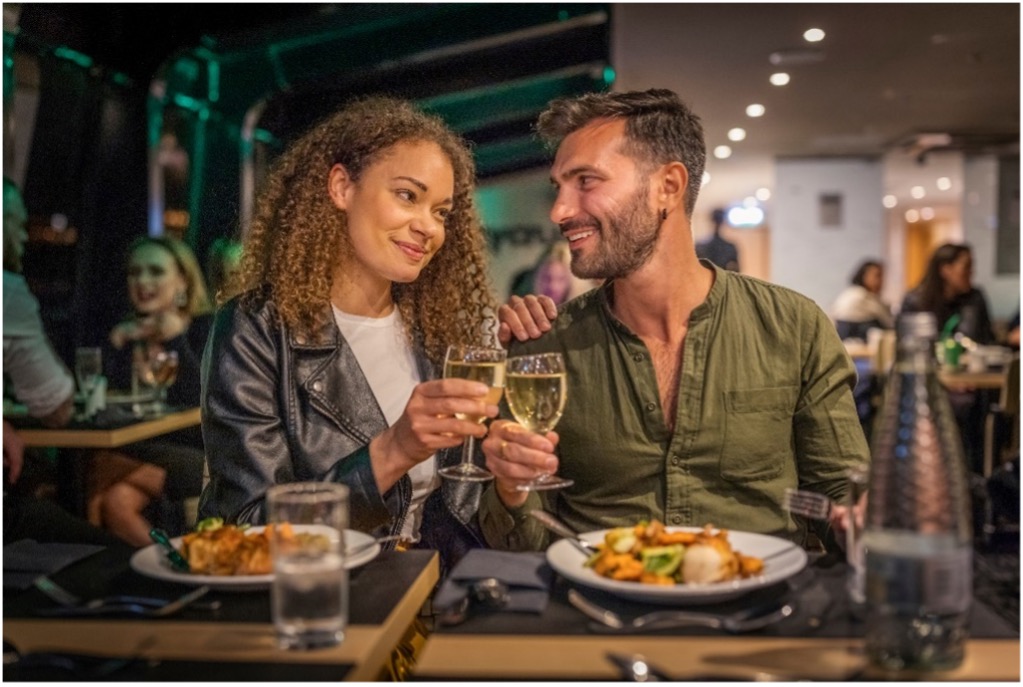 Can you imagine a better way to see the sights of London than by enjoying afternoon tea, lunch or dinner while cruising down the river Thames? At City Cruises, we offer a wealth of dining options onboard a fantastic Thames River cruise dinner.
Whether you want to join us for our popular afternoon tea cruise or dinner and a live performance, we have the dining experience to suit. From Elvis tribute nights to an immersive Murder Mystery Dinner or a smooth relaxed jazz nights and a delicious dinner on the river! Introducing our first Sunday Brunch! There's no better way to start a Sunday than by tucking into brunch while sailing down the river for magnificent views of the Thames.
Day or night, you'll also be able to take in the London sights out on the deck, looking out for the top landmarks that line the river which includes Big Ben, The London Eye, Toer Bridge and more.
Dans Le Noir?
If you're looking for a unique sensory experience, Dans le Noir? will change your perspective of fine dining by serving you stunning gourmet food in complete darkness. You'll be waited on by a visually impaired waiter and encouraged to socialise with other guests in the pitch black on sharing tables. This intimate and unique experience is certain to challenge everything you thought you knew about dining.
Iris, Public Relations Officer for Dans le Noir? told us more about the incredible sensory experience. Dans Le Noir? restaurant is a one-of-a-kind role reversal, where our guests experience fine dining in pitch darkness, guided by visually impaired staff.
While you are deprived of sight, your other senses take over and accompany you through an amazing sensory experience.
Our guests get to choose the main component of their meal: meat, seafood or veggies. For the rest, they will have to trust our chef. Of course, we take into consideration any dietary requirements (allergies, preferences). We also offer our concept as a form of team building; wine, beer, cheese tasting and even kids' tasting.
Circus London
If you're looking for dinner and a show that you won't be able to stop talking about, Circus London offers diners the chance to watch an extraordinary cabaret and circus show that will amaze and thrill you while you enjoy sumptuous, decadent food and drink.
Denby, Events Manager for Circus London told us more about the restaurant's staggering show and venue. – "Circus is a unique and quirky cabaret restaurant and cocktail bar in London's vibrant Covent Garden, the ultimate one-stop-shop. The perfect venue in London for before-dinner cocktails, after-work drinks, dinner, entertainment and a late-night bar. Circus is a restaurant and show with a difference, brought to life by an amazing and outrageous pop-up circus. Expect the unexpected as you see aerialists, contortionists, hand balancers, fire-breathers, hula-hoopers and much more."
London in the Sky
Eating a meal against far-reaching views over London doesn't sound too out of the ordinary, but rather than enjoying the sights from a big skyscraper, what if we told you your table would be hoisted up and suspended 100ft above London?
London in the Sky offer it's diners just that – the chance to enjoy delectable courses, afternoon tea and brunch while taking in the sweeping sights of London from all angles. Hear the busy London streets below and feel the gentle wind in your hair on a one-of-a-kind dining experience right next to The O2.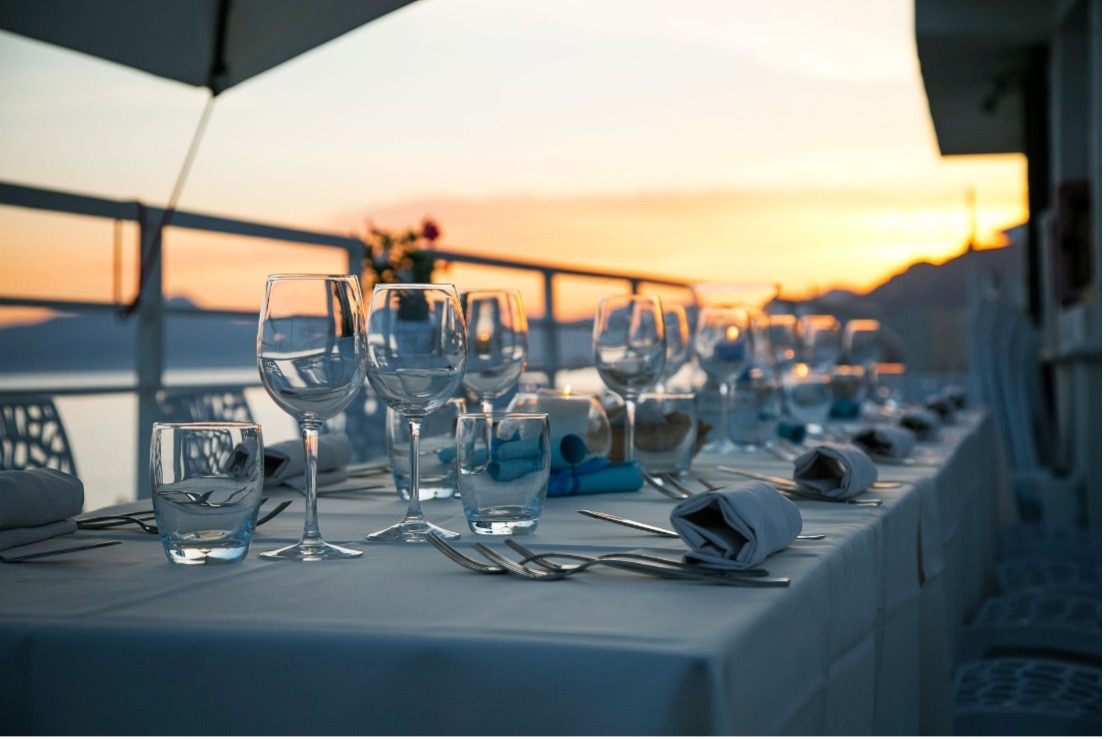 Jungle Cave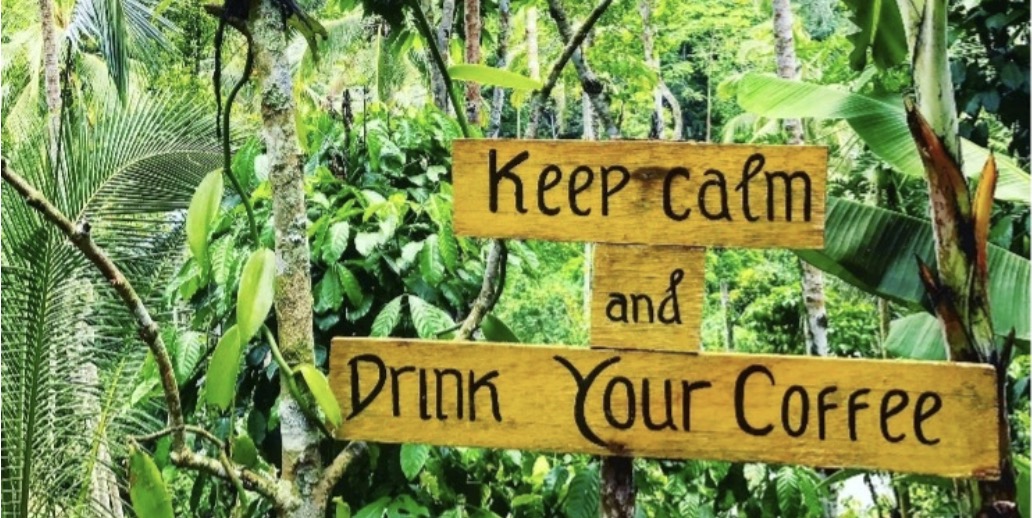 Jungle Cave offers an enchanting experience suitable for all ages. If you are a lover of animals and ready for a wild adventure untangle the thick tendrils of the jungle, grab onto a vine because this is your chance to see Jungle Caves' animal friends right in their habitat!
The adventure begins right at the cave's entrance where the gift shop located! You will then dine in the jungle rainforest surrounded by nature, with climate surroundings achieved through a thunderstorm effect and ambiance sounds! Greeted by Jungle Caves resident animal mascots whilst eating a delicious meal, fit for jungle royalty, and prepared on-site.
Bustronome London
Hop on board Bustronome, a high-end double decker bus that stands out for its panoramic dining room, a delightful way to discover food and wine while you visit iconic monuments of the capital!
Putting a spin on fine dining, the unrivalled combination between beauty and leisure on board their luxury bus restaurant will provide a different experience ready to awaken your senses. Discovering beautiful views of London while you enjoy the best of its gastronomy! Either to dine for lunch or dinner you will be in for a treat!