Take a break from unpacking the sunlight lamps and puffy winter jackets and check out some of these exciting and fun December holiday celebrations
Now, I know summer just ended, but in case you haven't left the house in a while, allow me to be the first to tell you that fall is certainly in the air — which means that winter is just around the corner for folks who live in the Northern Hemisphere. While you might be dreading the shorter days and frigid temperatures, there is one silver lining to the change of seasons: December holidays! Whether you're gearing up for Christmas, Hanukkah, Kwanzaa, or New Year's, the holiday season brings the warmth we're all craving and lights up this time of the year. However, not everyone celebrates the holidays in the same way, and traditions can vary drastically around the world! So, take a break from unpacking the sunlight lamps and puffy winter jackets and check out some of these exciting and fun celebrations of December holidays across the globe.
Christmas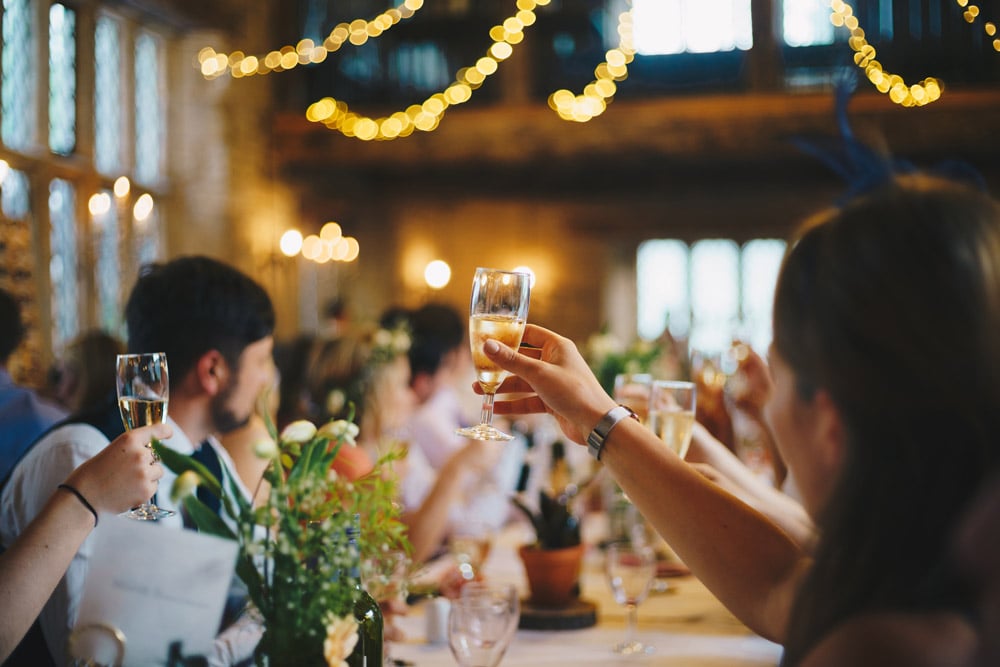 For anyone who celebrates Christmas, it's almost time to start holiday shopping! And, if your big present this year is going on a trip for the holidays, there are plenty of great places around the world to celebrate. For a warm-weather Christmas, why not head to beautiful Colombia for arepas, corn cakes filled with meat, vegetables, or sweets; aguardiente, the local anise-flavored liquor; and an intimate midnight mass before an (often long) night of eating, drinking and dancing? Or, if you're in the United Kingdom during the Christmas season, there's no better place to be than London — and the best way to enjoy the celebration is with a festive night out onboard the Thames Christmas Dinner Party Cruise. You'll take in some of London's most iconic landmarks and enjoy a three-course traditional Christmas menu, followed by an on-board DJ and plenty of space for dancing — it's a party, after all! For those of you already in the festive spirit, head to Manila — folks in the Philippines have been celebrating the holiday for over a month now! ("Christmas fever starts on September 1 and ends the first week of January," Marot Nelmida-Flores, a professor at the University of the Philippines Diliman, told CNBC.) New Yorkers, on the other hand, can get a picturesque view of the Big Apple from the Hudson River on the New York Christmas Day Signature Dinner Cruise.
Hanukkah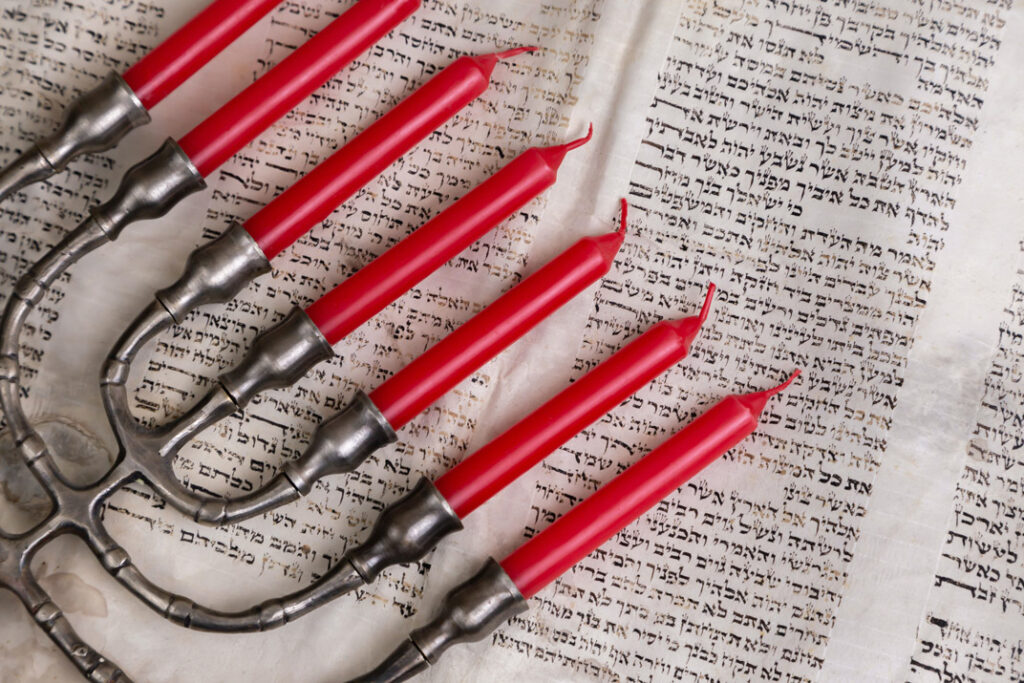 Also known as the Festival of Lights, Hanukkah is observed for eight nights and days, which in 2022 begins on Sunday, December 18 and ends in the evening of Monday, December 26. If you're in New York City during the festival, you can check out one of the largest menorahs on the planet at the Grand Army Plaza — located at the entrance to Prospect Park in Brooklyn — which is lit each night of the festival and has plenty of dancing, food, and tradition. However, if you're looking for the most authentic and traditional place to celebrate, look no further than where Hanukkah began — in Israel! Jerusalem is a great city to be in during Hanukkah, and if you're interested in learning more about Jewish culture and tradition, there's no better place than there. You'll see breathtaking views of lit menorahs that adorn city windows and enjoy lots of freshly baked sufganiyot, a pastry that's sort of like a cross between a beignet and a jelly donut — count us in! To dive deeper into the culture, visitors can check out the Tower of David Museum and learn about the fascinating history of the city, take a unique tour of the walls of the fort, sing traditional holiday songs, and light plenty of festive candles.
Kwanzaa
In case you're not familiar, Kwanzaa is a yearly celebration of African-American culture, which takes place from December 26 to January 1. Though Kwanzaa has only actually been around since 1966, it's observed by millions of Black Americans in the United States and around the world, and Kwanzaa nights can include songs, dances, speeches, poems, and more. Each night of the celebratory week has a different word in Swahili to symbolize one of the seven core tenets of the holiday, set forth by the festival's founder, Maulana Karenga, PhD, professor and chairman of Black studies at California State University, Long Beach. If you're in New York City, the American Museum of Natural History hosts one of the nation's biggest Kwanzaa celebrations every December, complete with live performances, film screenings, a market, and other fun activities! If you're in the Big Easy, the Holiday on the Boulevard at the Ashe Cultural Arts Center celebrates Kwanzaa year after year with the New Orleans community and showcases film screenings, dances, theater performances, a marketplace, a holiday fashion show, and more.
New Year's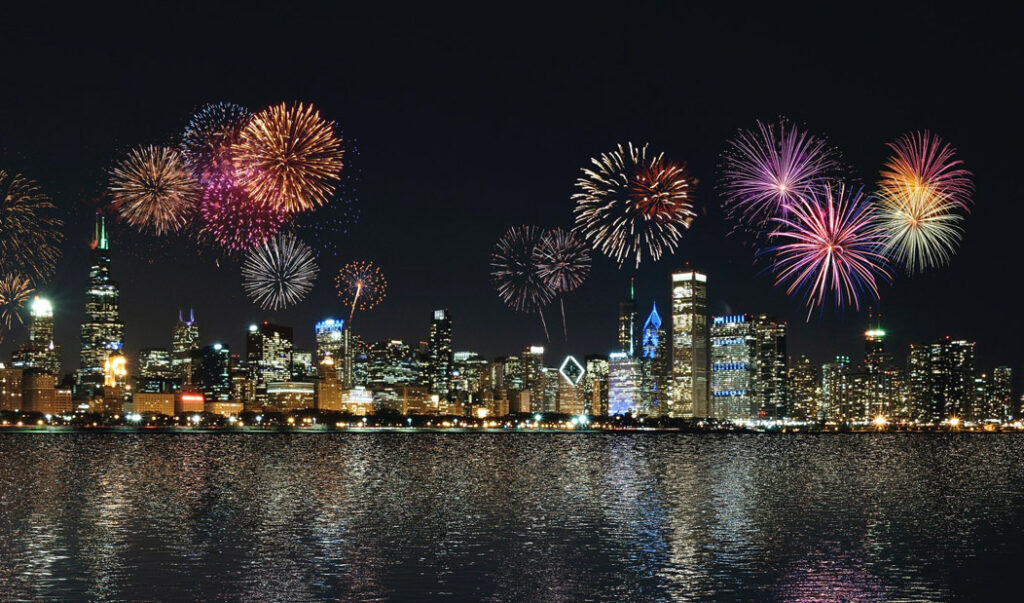 Wherever you're celebrating New Year's, you're bound to have a great time — and lots of Champagne! However, there's probably nowhere more iconic to ring in the holiday than New York City. If you're looking for a new and exciting way to celebrate, you've gotta check out the Bateaux New York New Year's Eve Premier Plus Dinner Cruise aboard New York's glass-enclosed Bateaux — Manhattan's most premium experience on the water! For anyone in London for New Years, you'll want to book your seat at the New Year's Eve Gala Dinner ASAP —  you can soak up all the excitement and atmosphere as you sail past London's breathtaking landmarks before counting down to midnight in the perfect position to take in the spectacular fireworks show. Not feeling the puffer jackets and hand warmers? Head to Mexico City to enjoy some can't-miss nightlife at the many clubs that stay open literally all night for New Years! You can research which party is best for you and snag tickets and reservations in advance to a restaurant, club, or bar for deals on dinner, drinks, and entertainment.