Not long now until the Easter holidays start, and parents everywhere are planning how to keep their children occupied for two weeks. A visit to Poole and surrounding areas really should be on the agenda and makes a great day out.
Things to do in and around Poole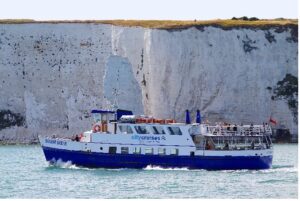 City Cruises offers a variety of boat trips starting from 9.15 am and going on into the evening. Known as the second largest natural harbour in the world, it is a worthwhile trip to see the stunning scenery and learn more about our coastline.
       Daytime: Harbour & Islands Cruise, Jurassic Coast Cruise, Old Harry Rocks Cruise, Sea Train Adventure, Return trip to Swanage
       Evening: Harbour Lights Cruise, Bird Watching Cruise, Wareham in the evening.
Mark your diary – in April we are holding a special evening cruise, a Casino Night Cruise on the 22nd of April.
Things to do in and around Poole – a visit to Swanage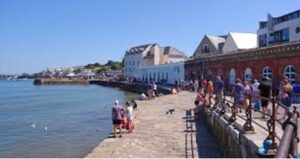 Take a cruise along the Jurassic Coast with City Cruises and dis-embark at the scenic Victorian seaside town of Swanage. Voted as one of the best places to live in 2021, Swanage has a glorious sandy beach with sheltered waters and plenty to do for adults and children alike. You will disembark onto the Victorian pier and then it is a few minutes walk to the centre where the town is alive with quirky shops, a children's coastal fairground with rides, crazy golf, an arcade, and a mini steam train. Or whilst on the beach have a go at a pedalo or kayak. You can also visit Swanage Railway and have a ride on a Steam Train.
Things to do in and around Poole – Swanage Railway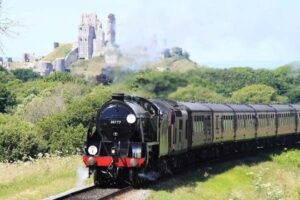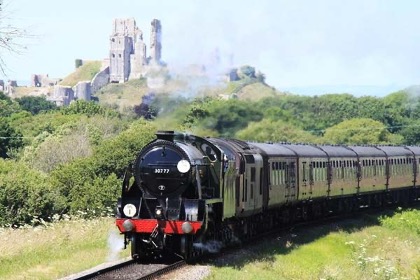 Whilst in Swanage you really must visit Swanage Railway. Combination tickets are available from City Cruises. This volunteer-led railway has been operating since 1976. The railway was built in 1885 but with the introduction of cars, it went into decline in the 1950s and was finally closed in 1972. It has taken many decades to get it back to how it is today, and it now runs a regular service from Swanage to Corfe Castle either on a steam train or on a Heritage diesel train. Plans are to extend the service to run to Wareham in the future.
Things to do in and around Poole – Corfe Castle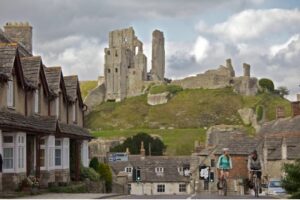 When you are on the Steam Train, take the opportunity to stop off in Corfe and see Corfe Castle ruins. The castle dates back to the 11th century and was built by William the Conqueror. It was one of the earliest English castles to be built partly of stone as during this time, most of the castles were built with timber and earth so it was regarded as having a high status. It has passed through many hands throughout the centuries and is now owned by The National Trust and open to the public to come and explore the ruins.
Things to do in and around Poole – Brownsea Island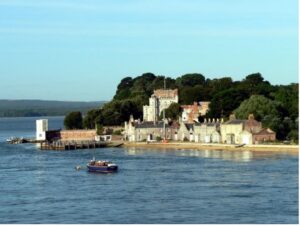 Owned by the National Trust and partly managed by Dorset Wildlife Trust, Brownsea Island is well known for its wildlife such as rare red squirrels, and a wide variety of birds including dunlin, kingfishers, common and sandwich terns, and oystercatchers. The island can be accessed by boat from Poole Quay and is the largest island in Poole Harbour. The Island is one and a half miles long and three-quarters of a mile wide and makes for a lovely stroll through the nature trails ending up with refreshments in the café by the Brownsea port.
Brownsea Island is also home to Scout camps first introduced by Lord Baden-Powell in 1907 and are continuing today.
Things to do in and around Poole – Poole Cockle Trail Self-Guided Walk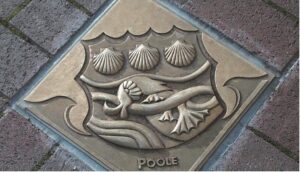 Starting at Poole Museum take an hour and a half walk around the old town in Poole following the brass plaques in the pavement to retrace Poole's rich historical heritage, as well as learning about present-day landmarks. A leaflet can be picked up at The Museum or can be downloaded on the Poole tourism website.
Things to do in and around Poole – Poole Park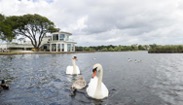 Take a stroll through the Victorian Poole Park. Bordering Poole town's magnificent harbour, Poole Park features 110 acres of parkland with several large play parks, a saltwater lagoon where you can hire a pedalo or a kayak, a Rose Garden and a new quiet garden are ideal places to relax. The park also has a crazy golf course, soft play area and Pottery Studio and if you are feeling peckish there are several café and restaurants as well.
Things to do in and around Poole – Shopping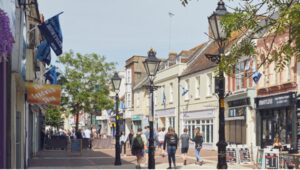 With a bustling high street and a large shopping centre, Poole Town Centre has plenty to offer the avid shopper! A street market is also available every Thursday and Saturday.
Things to do in and around Poole – additional day-out suggestions.
Being on the edge of The Jurassic Coast, Poole is so close to a huge number of other attractions that can be accessed by driving and generally by bus or train as well. The following are some of the most popular:
Studland Beach – National Trust
Whether you are here for a day, a week, or a fortnight, there is always something to see, do and enjoy in Poole.