If you're looking for a way to really take in the city — and visit some of the most famous sites in one fell swoop — look no further. We've all been there: you get to a new city, you plop your bags and luggage into the hotel room, you blink your eyes, and it's already time to head home. For some reason, vacation always flies by, and it never feels like there's enough time to really get to know a city or region properly during your trip. This is especially true of large metropolitan areas — you get so overwhelmed by the size and scale of the place that you inevitably end up trying to do too much in too short a time period, and what happens is that you don't really end up seeing much at all. And, if you've ever been to London, England, you know exactly what we're talking about. It's a classic case of spreading yourself too thin, but not to worry — it's avoidable.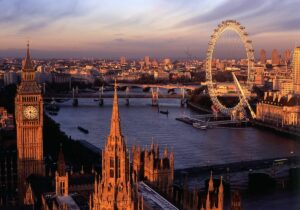 Have you ever thought, Wouldn't it be great if there were a way to really get to know a part of London and explore some of the world-famous attractions in one fell swoop? If so, we have some good news: that's no longer a fantasy. By snagging your bundled ticket for City Experiences' Official Central London Experience, you'll save up to 10% and get a unique and multifaceted view of the city and visit some of its most famous attractions. The bundle is made up of three distinct experiences: a sightseeing cruise on the River Thames with City Cruises, a visit to the infamous Tower of London, and a picturesque view from the tallest building in the city, the Shard. Of course, you can lock in your spot on any of the tours individually, but when you book them as a bundle, you'll enjoy up to 10% in savings and see the best that London has to offer.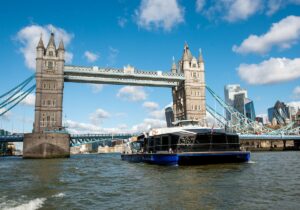 Aboard the City Cruises Thames River Cruise, you'll be treated to informative and entertaining commentary provided by the captains of the boats, which helps shed a little light on the culture, history, and present-day life of the storied town. You can have your pick of hanging out on the open upper deck or lounging in the comfortable indoor saloons — no matter where you sit, though, you're guaranteed a panoramic view of some of London's best sights, including the London Eye, Tower Bridge, Houses of Parliament, South Bank, and more. The best part? No sitting in traffic or being crammed into a tour bus! Bringing the family? No sweat: kids get an activity book to enhance the experience, and adults can enjoy libations and snacks from the fully stocked bar. Included is a 24-hour river pass, which is an all-day hop-on-hop-off City Cruises ticket with unlimited access to the river for an entire day.
Next, check out the Tower of London, where you'll save plenty of time with a faster entrance to the notorious palace and fortress before discovering the city's bloody past at the White Tower, Traitors' Gate, and Tower Green (where Anne Boleyn was beheaded in 1536). You'll also have the pleasure of viewing the Crown Jewels — the gorgeous symbols of the British monarchy — as well as the Bloody Tower and the battlements and their legendary ravens.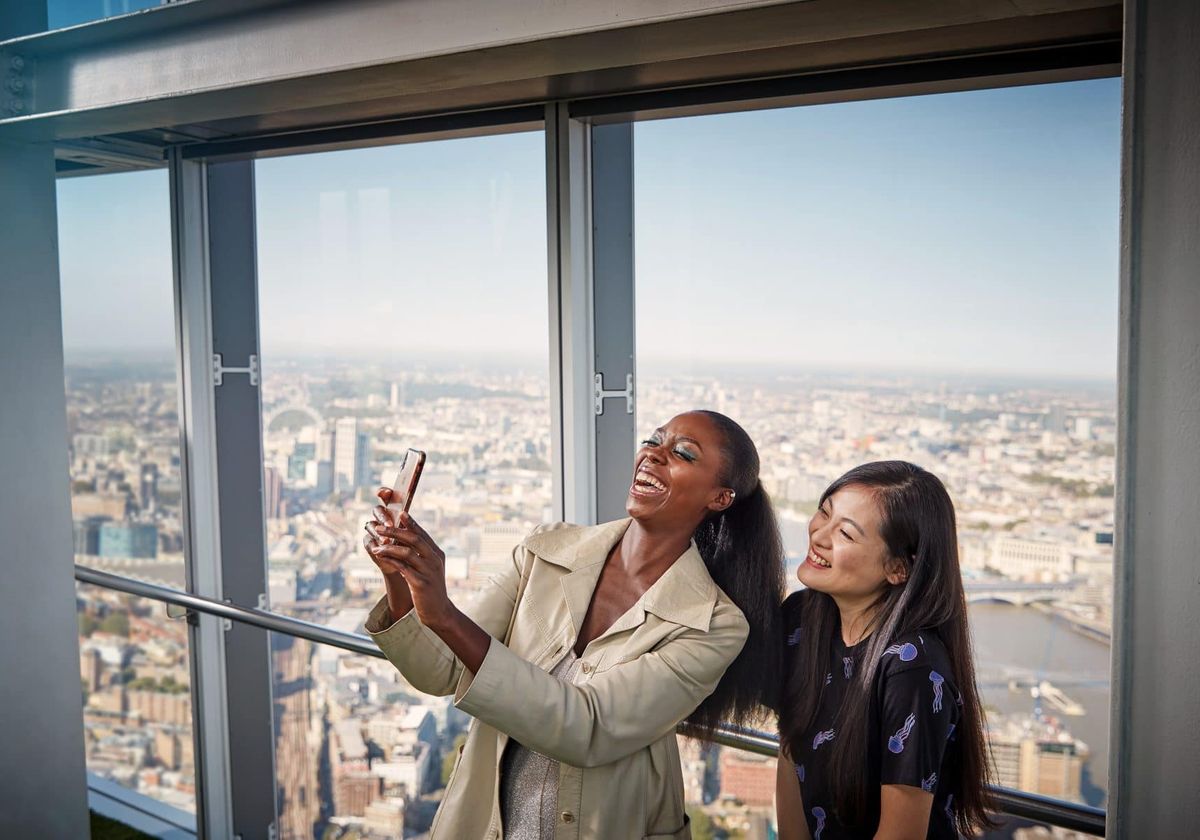 Finally, take in an unparalleled vista of the city at The View from The Shard . As the tallest building in London (and the home of the city's highest viewing gallery), you'll get an unbeatable bird's-eye view for 360-degrees panoramas of London from its location on the River Thames above London Bridge Station. You and your group can pick out some of the city's most historic landmarks, all the while knowing you're one of the few who is getting this exclusive perspective of town
So, if you're in the market for a one-of-a-kind experience, don't settle for anything less than the Official Central London Experience. The bundled ticket not only saves you some cash that you could otherwise spend at one of the many cozy pubs that dot the city, but it also affords you the best, most comprehensive way to experience the beauty of London's history, culture, and incredible attractions in a short amount of time. Plus, all of the planning is taken care of by City Experiences.