San Francisco. It's known the world over as an amazing destination for dining, arts, culture, a gorgeous skyline, stunning area surroundings, famous landmarks (we're looking at you, Golden Gate Bridge) — and infamous ones too (hello, Alcatraz Island). San Fran is also a terrific city to visit during Christmas time, as many locals can attest. After all, with so much to do and see, plenty of festive decorations everywhere you go, and ideal weather, it's easy to catch the holiday spirit. Your main decision to make? Where to go and what to do first, but lucky for you, we have several suggestions to offer both on water and land. Let's get started!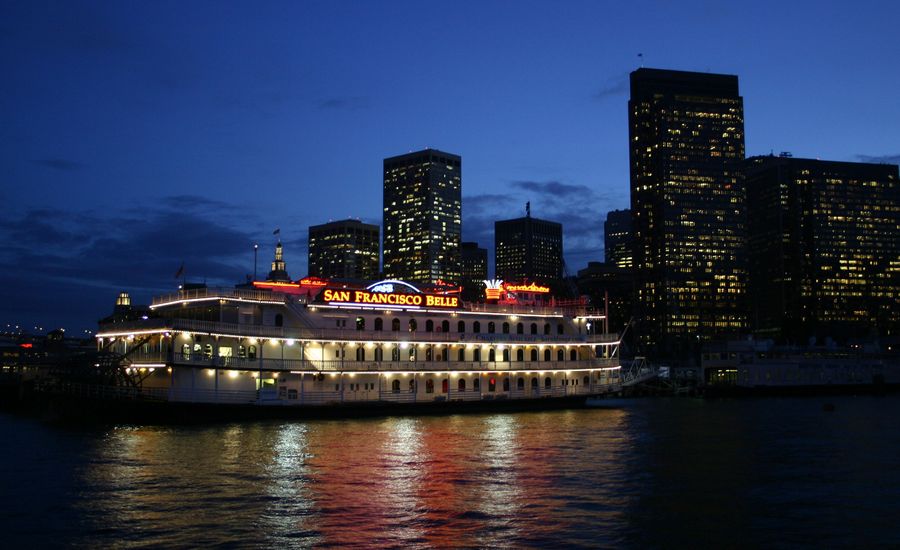 Look No Further Than City Cruises San Francisco For a High Seas Holiday
Face it, while this time of year is full of fun and cheer, it's also prone to stress and some mess if you're the one hosting friends and family for the big events taking place. Christmas Eve and Christmas Day can entail a lot of work when you're making space for everyone — and feeding them too. Of course, that's also taking place in between getting gifts for those on your nice list. But when you're in San Francisco (whether a resident or guest), you can alleviate some of the pressure with a selection of offerings from City Cruises. Starting with the San Francisco Christmas Eve Premier Brunch Cruise, the magic of the season is in full effect as you indulge in a decadent holiday brunch buffet that's been freshly prepared by our chef. Add to that exceptional hospitality from our crew and the spectacular sights of the city's iconic skyline (complete with up-close views of local attractions like the Golden Gate Bridge), and the afternoon makes for a memorable experience. Live band entertainment and festive décor set the scene for celebration during the two-hour outing that also includes free-flowing champagne and a full bar service with innovative cocktails, wine, and beer available for purchase. Additional upgrades are available to customize the experience. Dress code is casual, so you can just sit back, relax, and get comfy.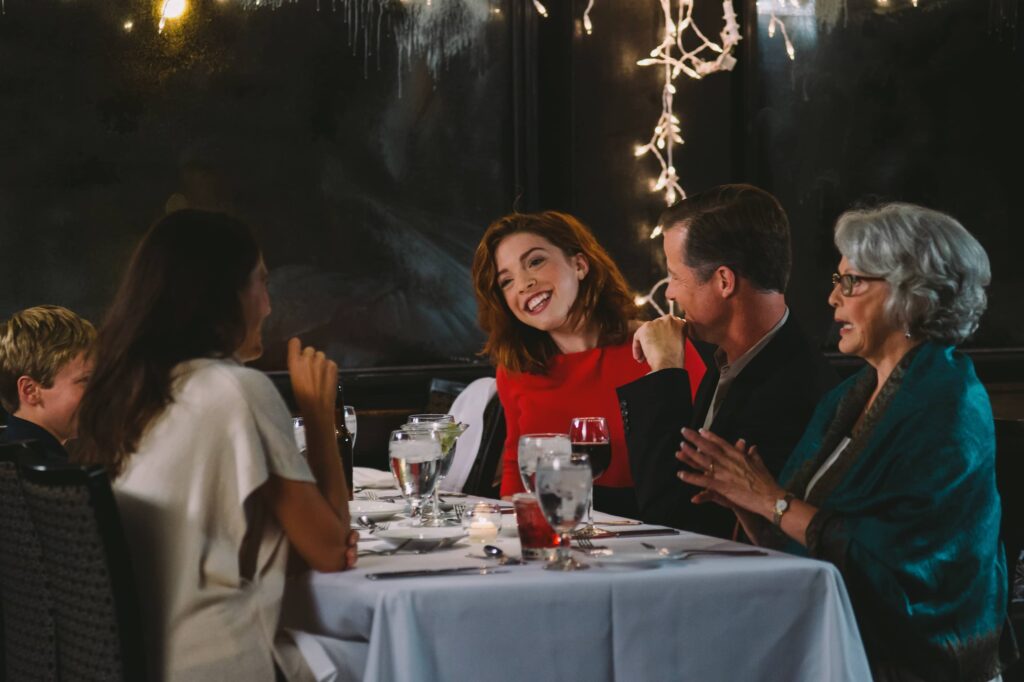 Next, we offer something for those who prefer to celebrate the holiday after sundown because with the San Francisco Christmas Eve Premier Dinner Cruise we make it easy. Amid holiday décor and live entertainment, you'll enjoy a two-hour culinary experience that features the chef's menu of freshly prepared entrees, salads, and desserts, plus a fully stocked bar with creative cocktails, wine, and beer for purchase. But the amenities don't end there, because with the breathtaking scenic sights of the San Francisco skyline and area attractions, this outing will make everyone feel merry and bright. Pro tip: Be sure to reserve a table by the window for the best views around, but don't worry if that's not available, because either way there will be a guaranteed table designated for your party size. To elevate the evening, semi-formal attire is required. Plus, there are any additional upgrades you can include to customize the experience at checkout.
Celebrate Christmas Day 2023 in San Francisco with City Cruises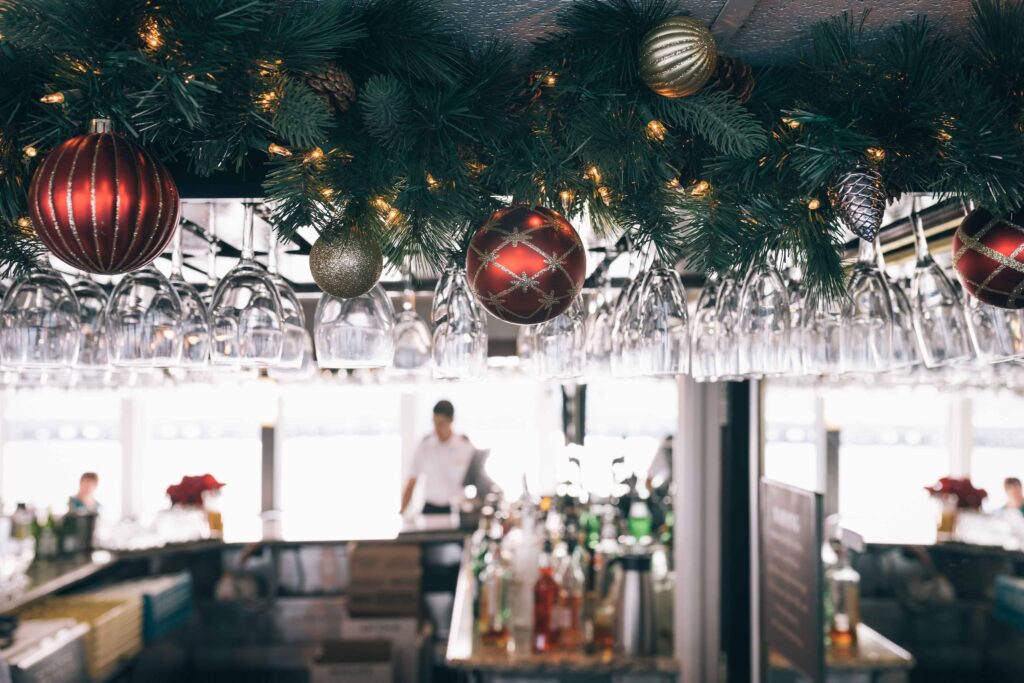 Now on to Christmas where the best gift you can give yourself is quality time with family and friends that's not interrupted by the usual day-of demands. Because that's what you'll get when you book the two-hour San Francisco Christmas Day Premier Brunch Cruise. Celebrating the season on the water is one of the most unique and memorable ways to mark the occasion. Not only will you be immersed in festive décor and the exquisite sights of San Francisco (skyline, local attractions, and so much more), but you'll also enjoy a delicious holiday brunch buffet freshly prepared by our resident chef with enticing entrees, salads, and desserts along with top-notch hospitality from our City Cruises crew. Full bar service is available for those who'd like cocktails, wine, and beer (for purchase — including free-flowing champagne, mimosas, and sparkling cider), and dancing is encouraged courtesy of the live band entertainment on board.
Once the sun goes down, you can extend Christmas Day with the San Francisco Christmas Day Premier Dinner Cruise. On your 2.5-hour outing, you'll take in San Francisco Bay sights at night, which offers a whole new view of the stunning surroundings. Within that beautiful backdrop and the vessel's festive décor, you'll dine on a delicious dinner buffet featuring freshly chef-prepared entrees, salads, and desserts. When it comes time to toast, the fully stocked bar offers flavorful cocktails, wine, and beer for purchase, and when it comes time to dance, the live DJ entertainment will spin tunes to put you in a festive mood. Tables are guaranteed to fit the size of your party, and additional upgrades can be included to customize the experience. Semi-formal attire is required to make this memorable occasion even more special.
Getting the Lay of the Land
When you depart your City Cruises experience (or before you board), there are several events in the Bay Area to consider to help usher in the Christmas spirit. For ballet buffs, there's the San Francisco Ballet's performances of The Nutcracker at the War Memorial Opera House in the Civic Center District. For theater enthusiasts, they can get in on their traditions with shows of A Christmas Carol at the American Conservatory Theater. Music lovers will be grateful for the seasonal sounds of the San Francisco Symphony at Davies Symphony Hall, and Christmas fans in general won't want to miss festive gatherings including tree lightings at City Hall, Pier 39 (where there are shopping spots abound), and Union Square (where you'll also find even more shops and ice skating). Lastly, we'd be remiss not to mention some of the areas kids can catch Santa, which include Macy's and the San Francisco Zoo.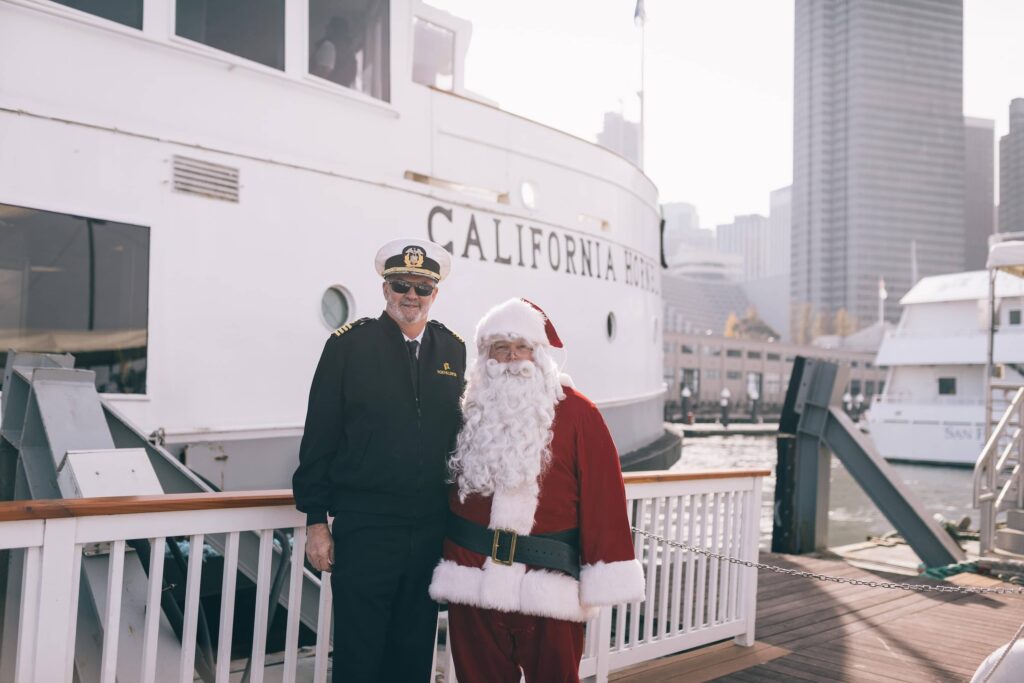 With so much to enjoy on water and land, it's no surprise San Francisco is a merry place to experience Christmas. Now all you have to do is make a travel list, check it twice, and head to the city for a few days and nights.