Situated where the Sacramento River and the American River meet, California's capital city, Sacramento, is home to the state government, as well as a bustling restaurant scene, a historic old town, and more charming attractions. If you're fortunate enough to live and work in the city, we don't have to tell you just how much of a hidden gem it is. (In case you weren't aware, Sacramento is also home to an astounding amount of street murals.) However, if you've never experienced the city from the water, you need to add that to your to-do list straight away. And, one of the best ways to get out on the water is with boat charters or yacht rentals. Sacramento yacht charters are easier to snag than you'd think, and boat rentals make incredible venues for everything from private get-togethers to corporate events. However, we understand that actually planning and executing an on-the-water excursion might seem like a big task — that's why we've outlined exactly how to do it (along with the benefits of chartering a yacht in Sacramento) below. Without further ado, let's get started!
The Unforgettable Experience of a Sacramento Yacht Charter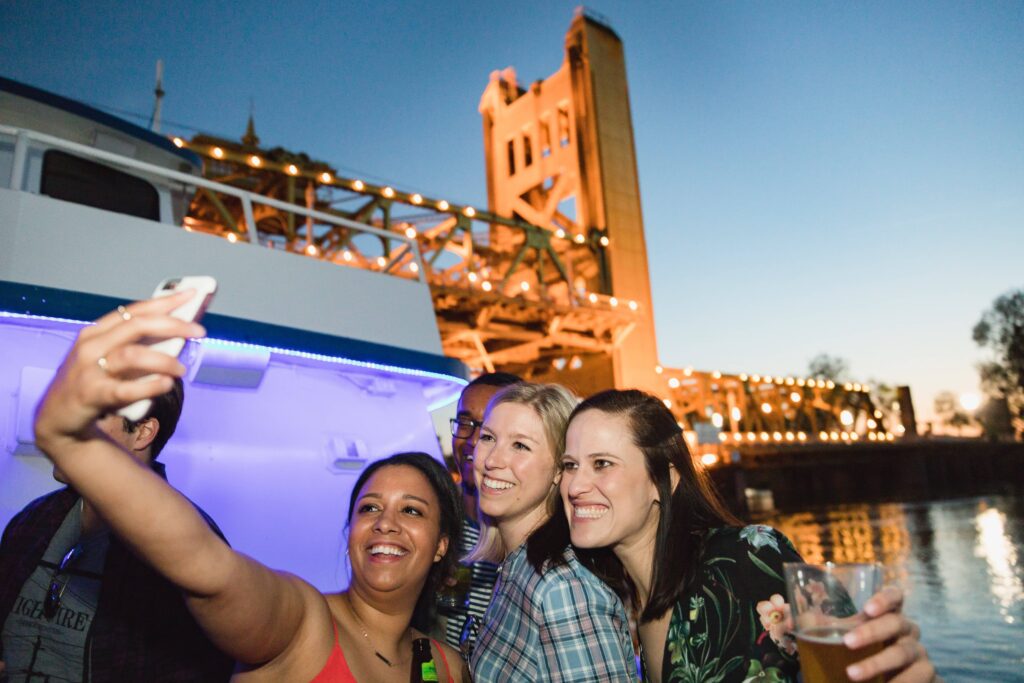 Starting off, when you charter a yacht for your corporate event, bonding with your coworkers and team building is easy. Getting out on the water in Sacramento for some out-of-office fun will go a long way with your employees, too. The same goes for private events, since no matter if it's a birthday bash, a bachelor party, a wedding, a going-away party, or any number of celebrations, there's always a good time to be had on the water. And, it's not every day that you and your friends will get the rare and unique opportunity to sail around the city on a luxury yacht!
Why Choose City Cruises for Your Sacramento Yacht Charter
For those who aren't sure where to begin when it comes to chartering a yacht in Sacramento, don't sweat it: City Cruises is here to help. The brand sets itself apart from its competitors with an unmatched fleet of vessels and second-to-none amenities you'll experience while on board. Plus, their years of experience shine through their unbeatable hospitality. The Sacramento yacht charters let you and your party enjoy the capital's most unique venues on the water, and the brand offers a variety of different packages (in a wide range of budgets) that can include chef-prepared menus, full bar options, and on-board entertainment customized to fit your exact preferences — all with breathtaking views from the temperate, climate-controlled interior and gorgeous, open-air outdoor decks.
Experience Sacramento Like Never Before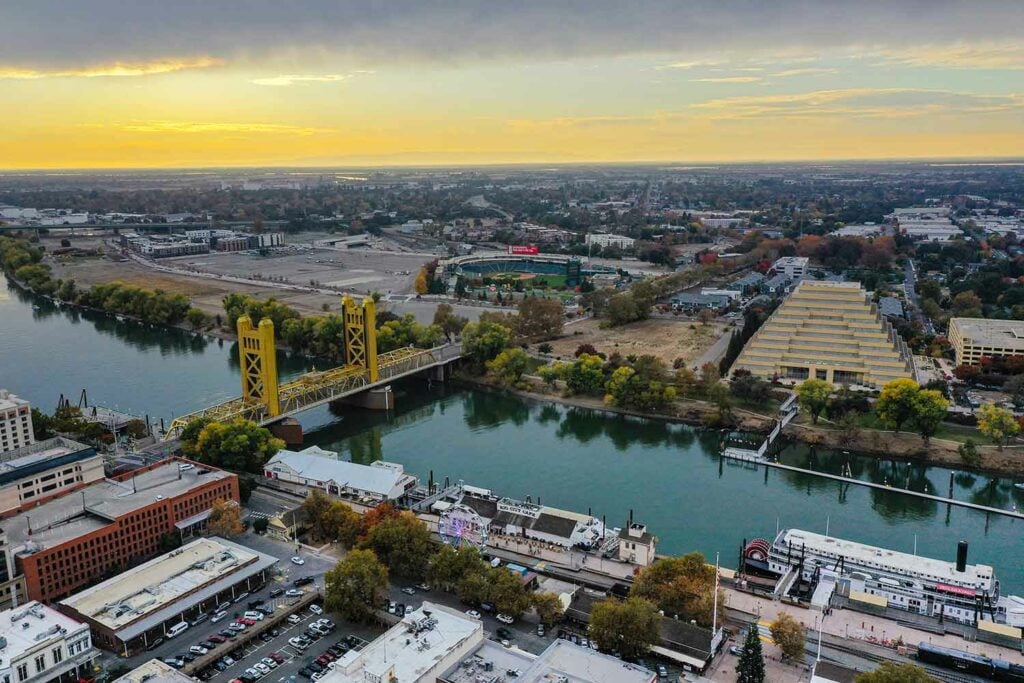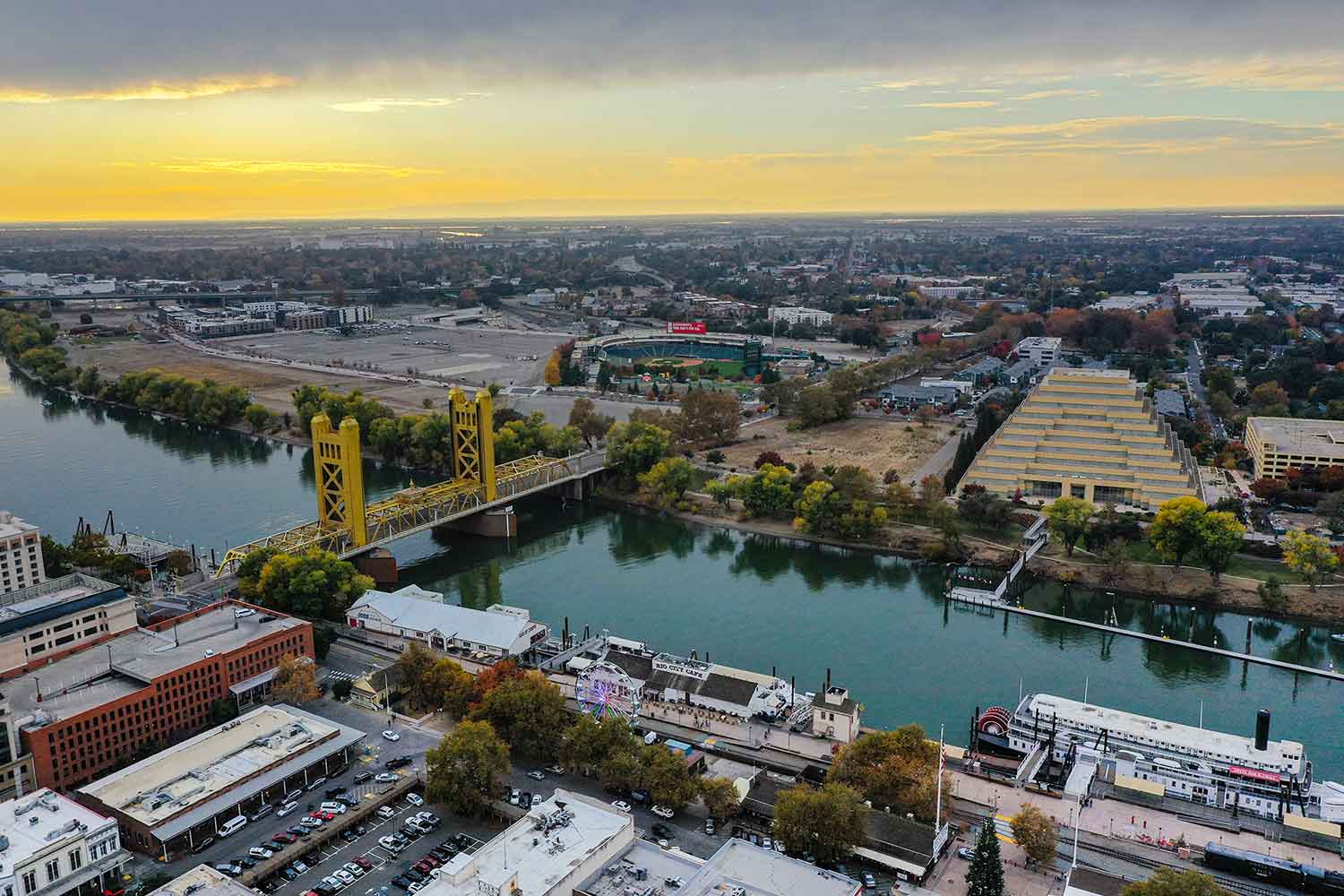 If you've already been to a Kings game, checked out Sutter's Fort State Historic Park, and taken advantage of all of the other fun things the city has to offer, the next place to go is out on the water! Renting a boat in Sacramento will give you a whole new perspective on the city and is sure to result in an unforgettable outing. And, in addition to private yacht charters, there are a bunch of fun Sacramento group cruises that City Cruises offers with dining and guided sightseeing with views you'll only get from the water. For example, if you're hoping to see some famous historical sites while you're in town, the City Experience Historic River is the way to go. From the comfort of a yacht, you'll sail past Old Sacramento's Delta King, the I Street Bridge, the Tower Bridge, the Air Force Docks, and more.
What to Expect on Your City Cruises Yacht Charter in Sacramento

From the gorgeous sun deck and teak wood bar to her stylish interior, wide windows that allow for perfect views of downtown Sacramento, and more incredible features, the Capitol Hornblower is an exciting venue for sailing and anchored dockside events. You and your guests can look forward to top-tier service from the highly trained wait staff and crew members; first-class amenities including well-stocked bars, delicious menus curated by local chefs, and beautiful indoor and outdoor decks; and some of the best views in the country.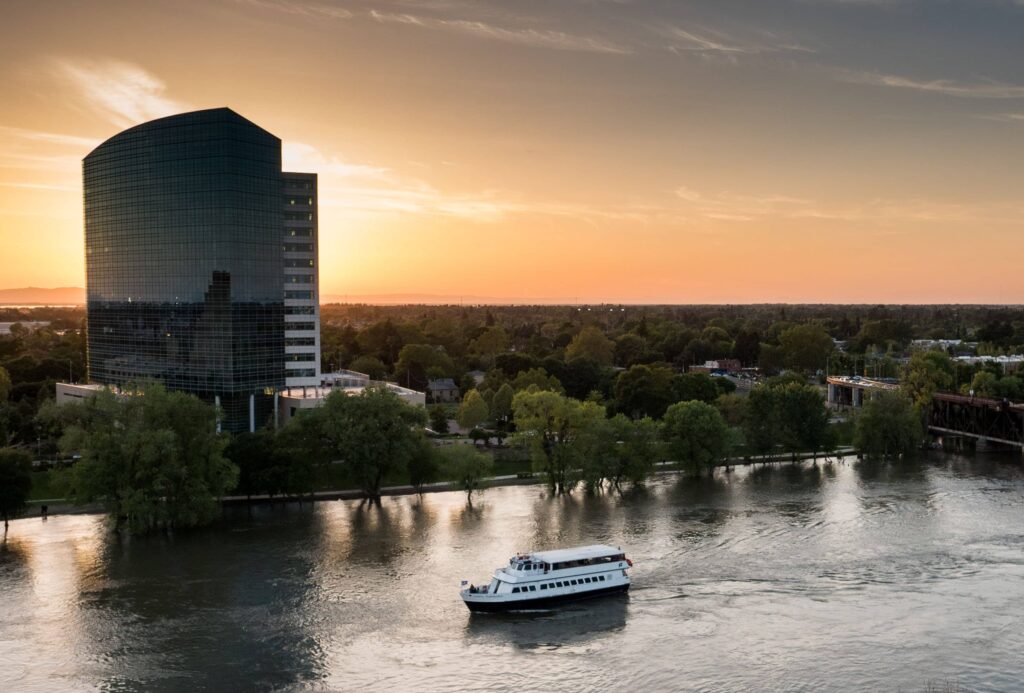 How to Book Your Sacramento Yacht Charter with City Cruises
Chartering a yacht with City Cruises is a snap! Simply fill out this form and a representative will get in touch with you to help you through the planning and details of your adventure on the water. No matter how you charter a yacht in Sacramento, just remember that at the end of the day, it's all about having fun. So, what are you waiting for? Charter a yacht in Sacramento for your private or corporate event today — and get ready for an unforgettable time on the water!