Before you set out on your travels, here's a quick checklist so you can make the absolute most out of your trip!
So, you've booked — or are thinking about booking — a walking tour. Well, congratulations! You're about to experience a new (or familiar) city like never before. With City Experiences' team of expert tour guides, and amazing partners, you'll be in the best of hands as you explore bustling avenues and adventure through side streets like a local. Before you set out on your travels, though, it's important to give yourself a checklist so you can make the absolute most out of your trip. Coming prepared is a great way to ensure you'll enjoy every single second of the tour. Plus, you'll save time and money by not having to buy any extra supplies while on the tour — money that can be put to better use by, say, enjoying some local food and drink! So, without further ado, let's run through some basics. 
What to Wear
Now, everyone wants to look their best when out and about in a new city, but when you're planning your outfit for a walking tour, it's important to focus on function in addition to fashion. That doesn't mean you can't still dress to the nines, but you'll definitely want to wear clothing that you'll be comfortable in for the duration of the tour — and you'll want to wear shoes you'll be comfortable having on all day, since as you might have guessed from the name, you'll be doing a bit of walking on the walking tour. Oh, and this might go without saying, but you should check the weather before you head out, and bring different layers, as well as a raincoat or umbrella in case of the weather. (It's always important to check with the tour operator, but most of the walking tours operate rain or shine!) 
What to Bring
After you have your outfit squared away, the next thing on the checklist is what you're planning on bringing along with you on the tour. First, you'll want to take some sort of bag or backpack to store your belongings and any souvenirs you pick up on the tour. Do keep in mind that any museums or attractions you visit may have baggage restrictions, so it's always a good idea to check. A solid water bottle is a must-bring item, especially if your tour is in a hilly area or a hot, humid climate. Speaking of the heat, it's always a good idea to bring some high-SPF sunscreen, since a wicked sunburn can derail an entire trip. (That goes for winter tours, as well!) A wide-brimmed hat and sunglasses are also key for protecting your face and eyes from the sun's UV rays and being able to take in all of the scenic views. Oh, and to capture all those scenic views, we always suggest bringing your camera with you to preserve those memories forever — just make sure you check with your expert guide before taking pictures in museums or other places where flash photography might be prohibited.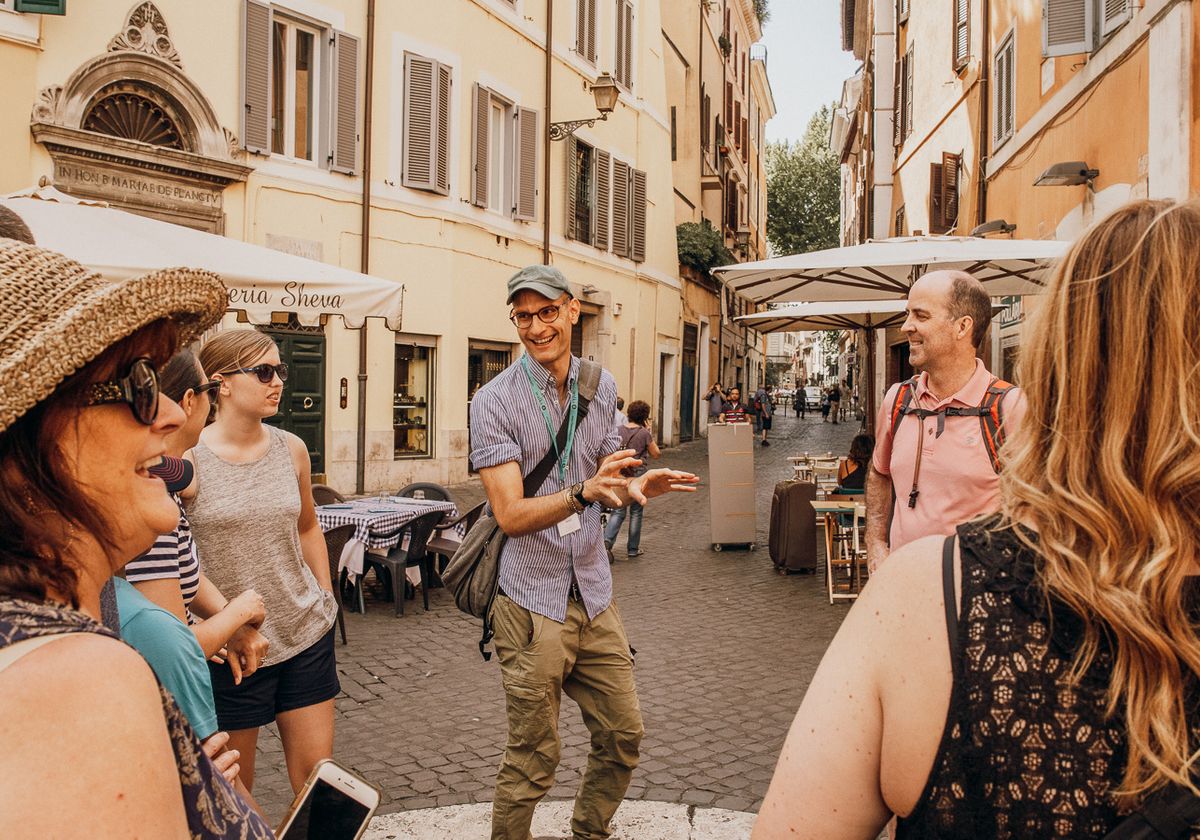 Now that you've got your outfit and your gear checked off the list, let's check out some of the awesome and exciting tours City Experiences has to offer!

New York City – There's so much to see and do in New York City, you'll understand right away why they call it "The City That Never Sleeps!" The Big Apple is exactly that — BIG — so getting a good look and feel for certain neighborhoods is a great way to narrow down your visit and really enjoy yourself. The New York City Wall Street Walking Tour is a great place to start, since you'll get to dive into the history of Wall Street, the center of modern finance and the oldest part of Manhattan, dating back to when New York was known as New Amsterdam. You'll check out the world-famous bull, and enjoy highlights such as the New York Stock Exchange, Bowling Green, Fraunces Tavern, the Fearless Girl, and more points of interest. Then, pop up above Houston Street for the Greenwich Village NYC Food Tour, where you'll discover the Italian heritage and culture that has shaped this historic area — while tasting some of the best and most authentic Italian food New York City has to offer, of course! You'll sample nine food tastings at seven beloved family-run eateries in the Village — enough food for breakfast and lunch! 
Paris – If you've never been to the City of Light, you're going to love it! Paris is home to some of the best food, wine, and cultural centers in the world. The Complete Louvre Tour: Mona Lisa & Beyond is a lovely way to see some of the world's most exquisite art and architecture. You'll get skip-the-line access into the Louvre Museum and avoid the worst of the daytime crowds, then check out the collection with an expert guide versed in art history, including the Mona Lisa and Venus De Milo. After you've quenched your thirst for culture, quench your actual thirst with the Paris Latin Quarter Tasting Tour, where you'll enjoy small bites and drinks — enough food for a light, pre-dinner snack — at several emblematic spots in the historic Latin Quarter and discover the secrets of an authentic French aperitif. 
San Francisco – There's so much more to San Francisco than what you've seen in pictures, and a walking tour is the best way to experience all of it! Have an expert local show you around one of the most intriguing spaces in the United States, San Francisco's legendary Chinatown, on the San Francisco Chinatown Walking Tour: Through the Dragon's Gate. You'll see the largest and oldest enclave of Chinese customs and traditions outside of Asia, and indulge in some warm fortune cookies at the famed Golden Gate Fortune Cookie Factory — and take a few special treats home! Did you bring your appetite? Then the Ultimate San Francisco Food Tour: North Beach, Chinatown & Beyond is the tour for you. You'll scarf down over 10 delicious tastes across six to seven different establishments, and eat your way through three of San Francisco's most exciting neighborhoods — a perfect introduction to the city's cuisine and history. 
Rome – The Eternal City is one of Europe's gems, and a Welcome To Rome: Twilight City Stroll & Gelato-Tasting is the way to start your Italian journey like a true Roman. You'll take in the most famous sites in central Rome in less than three hours, including the Trevi Fountain and Spanish Steps, then cool off with some delicious gelato and learn what gives it such vibrant flavors. Then, once you've built up an appetite, you can fill up on Italian delicacies on the Rome Street Food & Pizza Making Tour, where you get to experience Rome's centuries-old street food tradition with delicious bites from seven small businesses, and then learn to make your very own pizza.
Click here to see all our walking tours in the US and Europe.