Every year, Chicagoans look forward to the longer days of summer, and the warmer weather they don't get to enjoy most other times of the year. The Windy City is an awesome place to spend some time during July and August, with outdoor events and activities that pack a punch all summer long. Blessed with miles and miles of sandy lakefront beaches, Chicago offers many activities to enjoy the views or simply relax. There is nothing quite like a summer spent in Chicago where you can play beach volleyball all season long along the sandy shores of Lake Michigan, kayak through a skyscraper canyon, and sip cocktails from a rooftop bar with unbeatable views-the list is endless. Here are the best things to do in Chicago in the summer. 
1 Spend a Day Strolling on the 606 
An abandoned and now-reclaimed elevated train route similar to New York City's Highline, the 606 is a 2.7-mile pedestrian path linking Chicago's Logan Square neighborhood to Bucktown, Wicker Park, and Humboldt Park sitting 17 feet above the four cities. You will travel along the trail with people walking their dogs, strollers, cyclists, and children riding their bikes. There are numerous coffee bars, restaurants, bars, and shopping districts to enjoy nearby as well. Visitors will get a neighborhood feel on this journey as they pass parks, historic sites, and other points of interest. Along the way, take a little detour and explore those areas, or perhaps enjoy a picnic; just don't miss the terrific outdoor artwork.
2 Get Out on Lake Michigan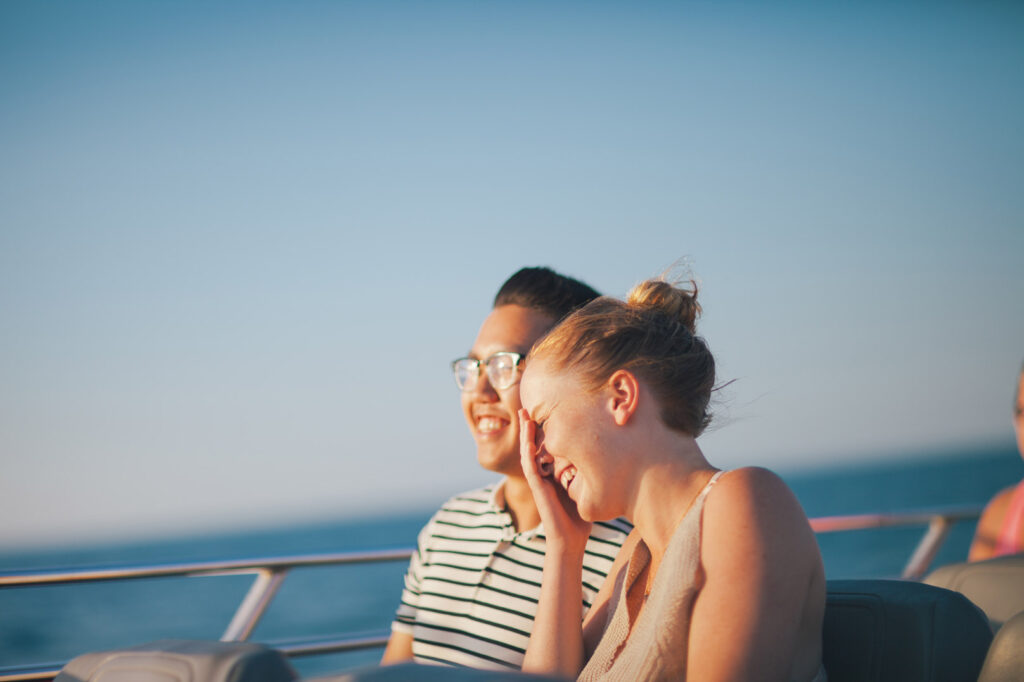 Another free, family-friendly activity to do in Chicago this summer is anything involving water—and you're virtually surrounded by it here. Spend the day lounging about on North Avenue Beach or one of the city's other strands, picnicking and playing beach volleyball, or get out on Lake Michigan, where you can rent a kayak, Jet Ski, or sailboat and spend the day riding Chicago's summer-season waves.
With two stunning waterfronts-Lake Michigan and the Chicago River, there are plenty of opportunities to get out on the water.
Prefer to leave the driving to the professionals? City Cruises' Chicago Seadog Lakefront Speedboat Tour is a fun way to spend a half-hour—be sure to pack up the cooler (it's BYOB) and strap in your pup (dogs are welcome) for the ride. For a more adrenaline-fueled adventure, there's the extreme version, which adds high speeds and 360-degree spins to the mix, while the Sights & Sips Signature Cruise on Lake Michigan is a much more relaxing experience.
Whatever you choose, you simply cannot go wrong with taking advantage of the beautiful weather and the many activities along the lake and river.
3 Run Wild in a City Park 
Chicago has a wealth of city parks where kids (and grownups!) can blow off some steam—Grant Park, Maggie Daley Park, Humboldt Park, Lincoln Park, Garfield Park, and Jackson Park are just a few of the most popular. Each park offers different (and free) highlights to spend a summer day. Pack a picnic or fire up a grill and make a day of it! They don't call Chicago "the city in a garden" for nothing! Sprawling parks offer an urban oasis in every neighborhood of the city.
4 Stop by One of the Local Farmer's Markets  
On Saturday mornings, farmers markets like Green City Market and Maxwell Street Market welcome locals and visitors alike to take part in community activities and crafts. Farmer's markets are the perfect place to stock up on local produce and get a taste of fresh smoothies, baked goods, cheese, meats, and more. These vibrant markets are frequented by the city's top chefs, searching for the best local produce to use in their creations. You'll often find family-friendly live music and other performances at these laid-back gatherings.
Many of the best farmer's markets that Chicago offers are near the most beautiful parks to enjoy your goodies with an incredible picnic afterward.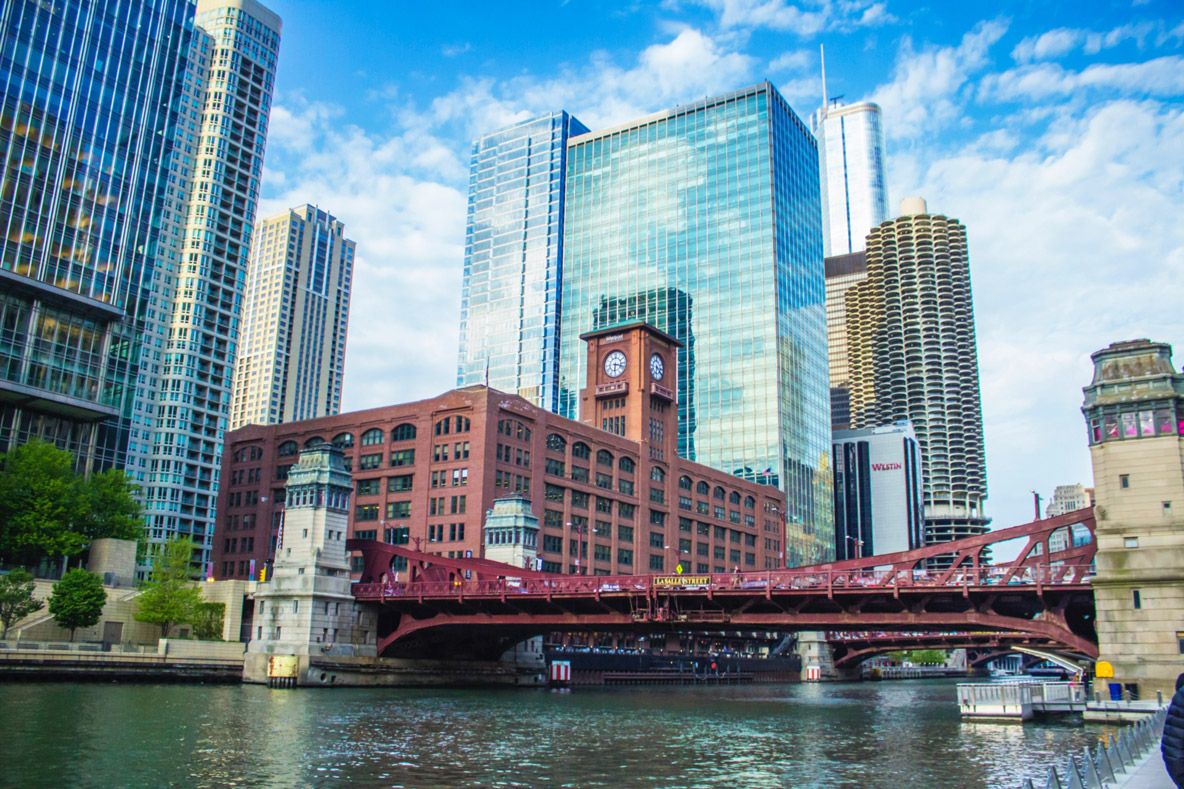 5 Hit an Outdoor Music Festival
One highlight of Chicagoland summer is the variety of outdoor music festivals on offer—you have your choice of every kind of vibe and musical genre. Our shortlist includes Lollapalooza, Hyde Park Summer Fest, the Pitchfork Music Festival, the Lyrical Lemonade Summer Smash Festival, Windy City Smokeout, Riot Fest, Spring Awakening, Out of Space at Canal Shores, the Sacred Rose Festival, the North Coast Music Festival, ARC Festival, and the Sueños Music Festival. Music lives big in Chicago and the city's downtown and the lakefront are filled with the sound of guitars, songs, saxes, and revelers.
You cannot miss these legendary summer events ranging from neighborhood block parties showcasing local food to sprawling outdoor events with major headline acts.
6 Catch a Free Concert
You don't have to shell out your hard-earned cash to catch a concert outdoors. On weekends during the summer season, you can often listen and dance to live music at alfresco shows, music festivals, and street festivals, many of which offer free admission.
On Mondays and Thursdays through August 18, the Jay Pritzker Pavilion in Millennium Park is hosting a free music festival featuring both established and emerging talent, including Femi Kuti & The Positive Force, Ana Tijoux, Jeff Tweedy of Wilco, and DakhaBrakha. The Jay Pritzker Pavilion also has the Chicago Jazz Festival from September 1 to 4.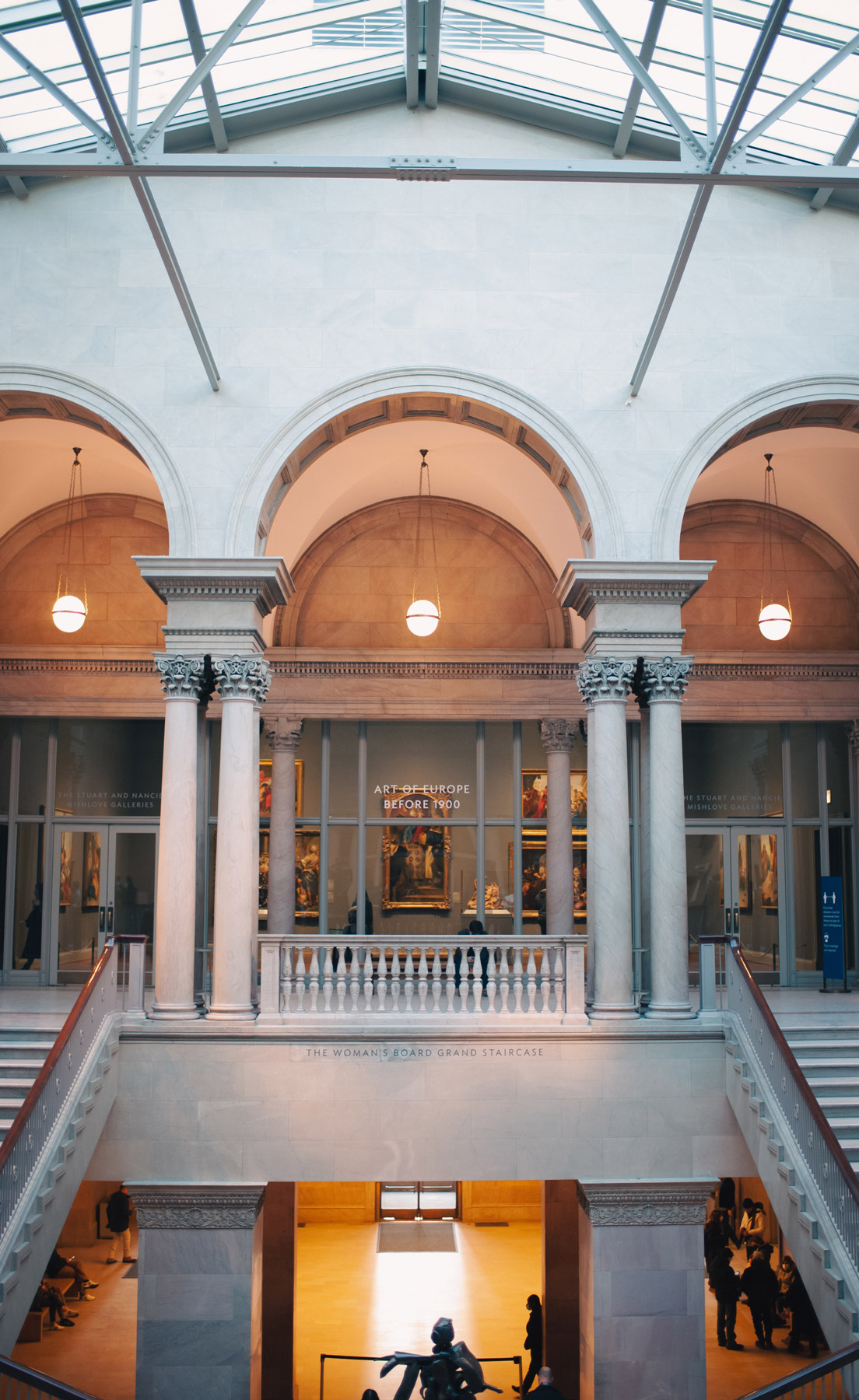 7 Escape the Elements at a Local Museum
On days with a higher heat index, or on rainy days, take in some stellar artwork at the Art Institute of Chicago or the nearby Museum of Contemporary Art. Some of the most loved museums by locals are the Oriental Institute Museum, the International Museum of Surgical Science, and the American Writers Museum. The entrance fees are worth it for the powerful air-conditioning alone.
8 See the City from a Different Perspective 
It's patio season and there's no better way to get a taste of the city's award-winning dining establishments. Grab cocktails at some of the city's best rooftop bars as you watch the sunset over the Chicago skyline. And nothing beats just chilling with friends and fam on a terrace while sampling some local food at one of the city's many delicious eateries or breweries. The most well-known and most Instagrammed rooftop bar is Cindy's which offers spectacular views of Millennium Park. Try Aba, for its light and airy atmosphere, or Vu Rooftop with a rare view of the Chicago Skyline from the South Loop. 
9 Break a Sweat
Take your bike for a spin along the Chicago Riverwalk, or pack a picnic and head to a beach at Lake Michigan, where you can get in a game of beach volleyball. Chicago has miles and miles of sandy lakefront to enjoy. Build a sandcastle, reserve a daybed, jet ski, kayak, paddleboard, or just relax and enjoy the view. You can create a full-day itinerary that your whole family will enjoy.
10 Spend as Much Time as You Can Outside 
Catch a flick or two under the stars at an outdoor cinema, or get a taste of the city's vibrant culinary scene at the Chicago Food Truck Festival. You can also take the whole family to a baseball game to see the city's two baseball teams in action. The stadiums sell Chicago's version of the classic summertime hotdog and often host a free fireworks show. (Can't make it to the stadium for a show? City Cruises has an array of dinner cruises that build a fireworks display into the itinerary for an unbeatable and relaxing way to enjoy the view along the water.)

What should you pack to visit Chicago in the summer?
Whether you're strolling along the Chicago River, or taking in the view from its currents, you'll need to pack accordingly. Sturdy walking shoes and breezy clothes will help keep you comfortable and cool, while a light raincoat or windbreaker might also come in handy from time to time.
If you plan to go to the beach or get out onto Lake Michigan or the Chicago River, you'll also want to pack swimming attire, a hat, and sunscreen.
What's the best way to see Chicago's popular tourist attractions?
Whether you're looking to visit Millennium Park, Logan Square, or the Lincoln Park Conservatory, City Experiences has a Chicago walk, cruise, or tour to fit the bill.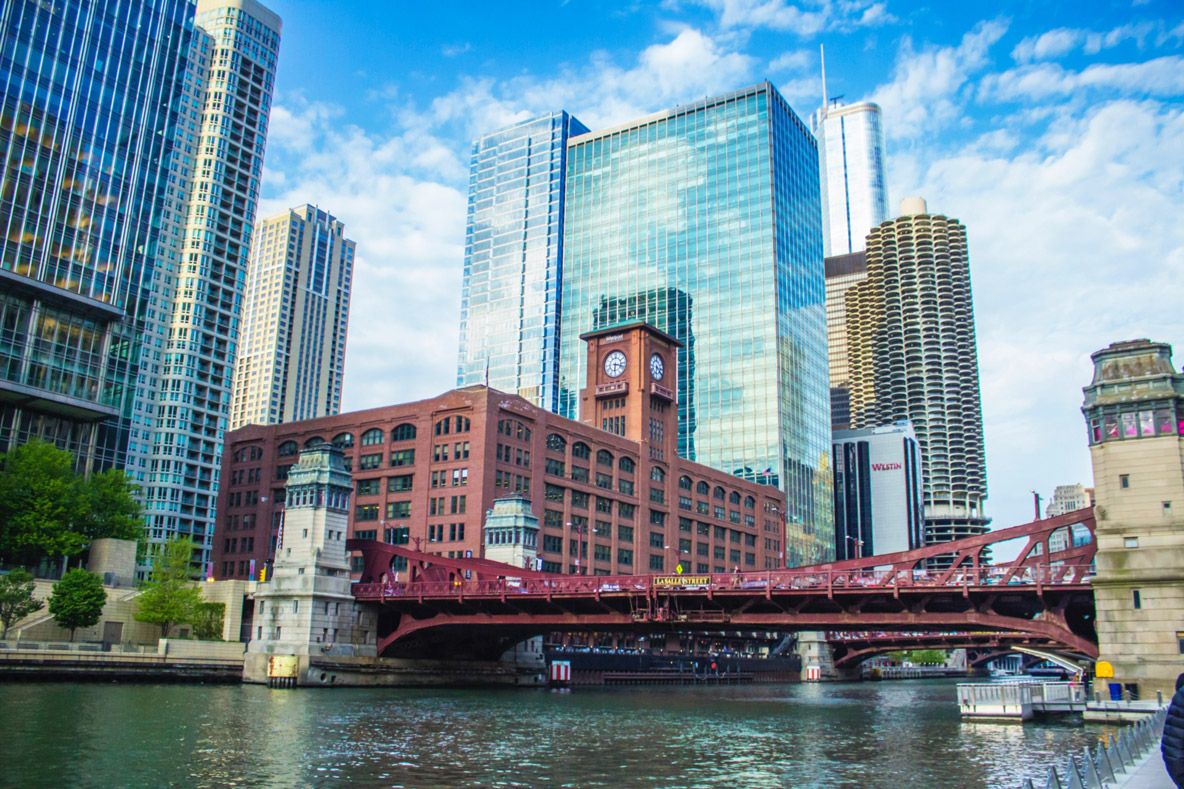 FAQ 
What is Chicago like in the summer? 
Be prepared for the heat! Summer in Chicago is hot, humid, and sunny. Have an umbrella handy as unexpected rain can occur. 
Is summer a good time to visit Chicago? 
Summer is the perfect time to visit Chicago and experience its vibrant neighborhoods. You will find something for everyone in the family with bustling cafes, beautiful parks, and a unique calendar of events. 
What months are summer in Chicago? 
Summer is from June to August. 
Original post date: July 20, 2022