Architecture and Chicago. It's a pairing just as synonymous as peanut butter and jelly—and for good reason. Not only is the Windy City considered the birthplace of the American skyscraper, but Chicago structures also feature a range of genre-defining styles. The uniqueness of this metropolis's architectural scene was brought to fruition by architects who came to the city after the Great Chicago Fire of 1871. As part of the rebuilding efforts, these industry professionals became prominent names in the field—including none other than Frank Lloyd Wright. Innovation (along with beautification) was key to many creative endeavors, resulting in engineering advancements such as fireproofing and steel-frame construction. Because architecture is such a strong draw for visitors and locals to the region—and as Chicago resides on Lake Michigan—architecture cruises and boat tours are a very popular way to explore the city. But figuring out which one to choose, and what you want to see isn't so easy. That's why we compiled this guide to help you decide the best options for you.
Types of Chicago Architecture Cruises & Boat Tours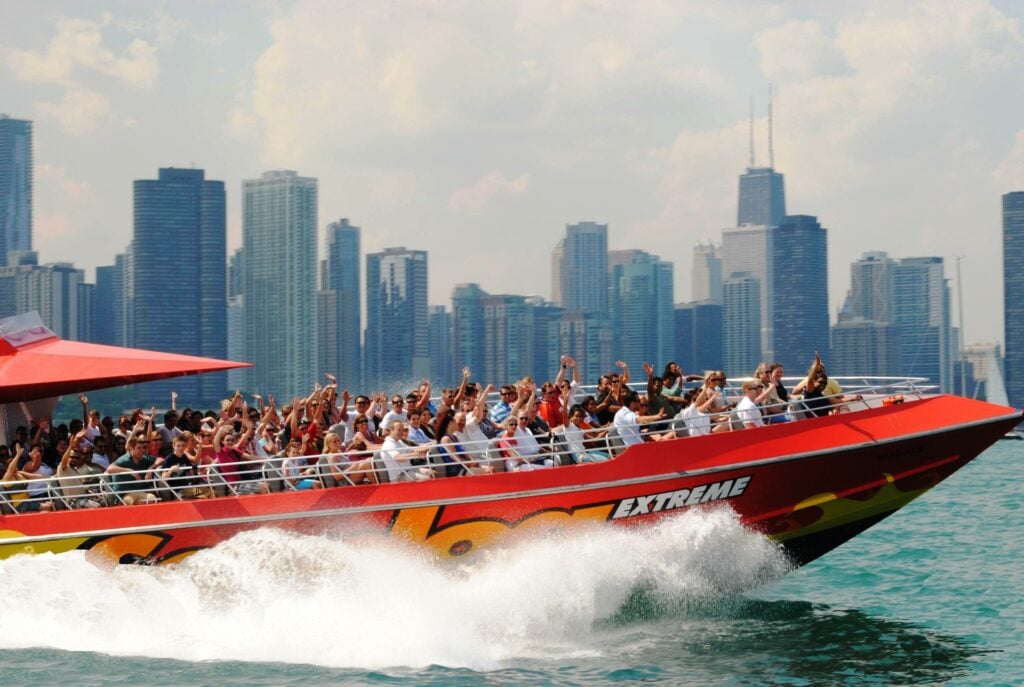 When it comes to architectural river cruises, luckily, we have plenty of insight to provide—after all, it's our specialty. In fact, the old adage that good things come in threes is particularly apropos for City Experiences. First up, we have the Chicago Seadog River & Lake Architecture Tour. On this 75-minute narrated experience, guests cruise the Chicago River and get up-close views of the city's iconic skyline, featuring all of its signature architecture and celebrated landmarks.  Travel from the lakefront, through the Chicago Harbor Lock, and all along the Chicago River straight to the illustrious Willis Tower from either the boat's climate-controlled interior or the open-air outdoor deck. The excursion also includes a short speedboat ride on Lake Michigan afterward, to provide guests with the opportunity to experience the best of both worlds, providing fun memorable times for family and friends. Departing daily from Navy Pier at 11:15am and 3:15pm, pricing for adults is just $52.00; for children (aged 3-12), it's $42.00. Infants (under 3) and dogs ride for free. Dress is casual, and BYOB is permitted, just avoid the use of glass containers.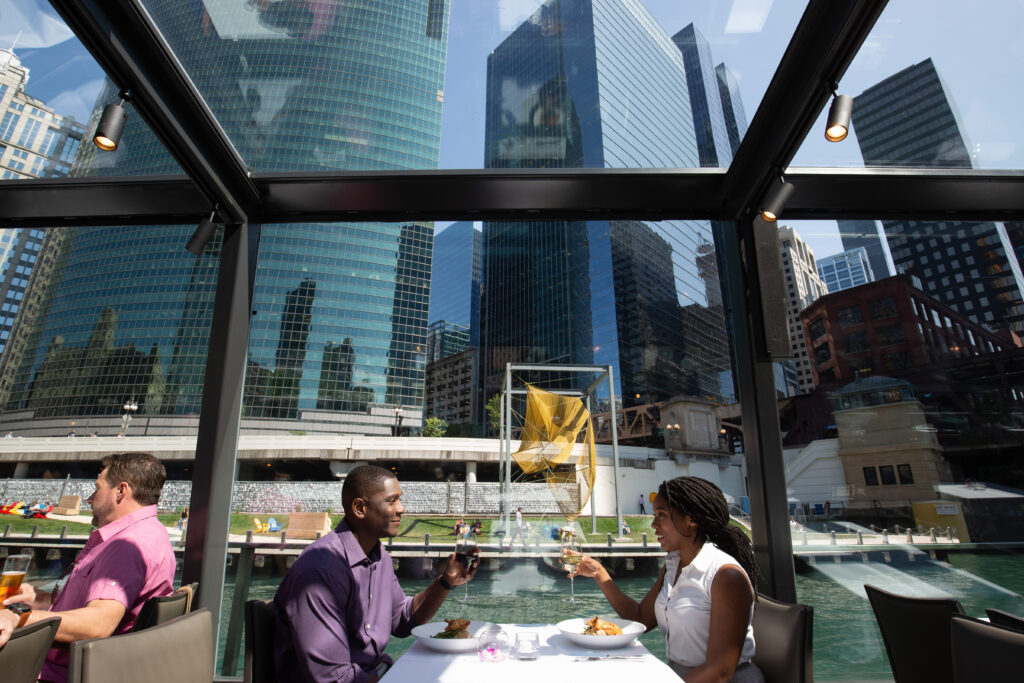 Next up is the Premier Plus Architecture Lunch Cruise on the Chicago River. This journey encompasses breathtaking views of the river, a narrated architectural tour of the city and its landmarks (complete with an ambient soundtrack to boot in between!), and an enticing lunch featuring a 3-course, chef-prepared, plated menu, creative cocktails, and exceptional service. Dine in style as you take in the skyline from the boat's climate-controlled interior or the open-air outdoor deck. The 2-hour scenic experience runs from 12:30pm- 2:30pm (boarding starts at 12:00pm…) and departs from the River Esplanade. Adult tickets are $68.77 each, and if you want guaranteed window seating, the price is $88.77. For children (aged 3-12), the ticket price is $51.77 , while kids under the age of 2 ride for free. Cocktail attire is recommended.
Finally, we have a cruise designed with brunch lovers in mind—Premier Plus Architectural Brunch Cruise on the Chicago River. Let's start by being honest: Who doesn't love a fun-filled, mid-morning meal? It's hard to top that, but add to the experience picturesque views and a narrated architectural tour of the city (accompanied by ambient music in between landmarks), and we're talking about a next-level event! When you combine bottomless mimosas (and other creative cocktails for those over 21 with a valid ID) with a 3-course, chef-prepared, plated menu, phenomenal service, and awesome skyline views, this 2-hour brunch cruise becomes beyond memorable. Whether you opt for a climate-controlled interior or the open-air outdoor deck, history comes alive right before your eyes. Departing from River Esplanade, the cruise runs from 12:30pm – 2:30pm (boarding starts at 12:00pm). For adults, the ticket price is $99.91; for those who prefer a guaranteed window table, it's $118.91. Tickets for children (aged 3 -12) are $80.91 each, while kids aged 2 and under, ride for free. Cocktail attire is suggested.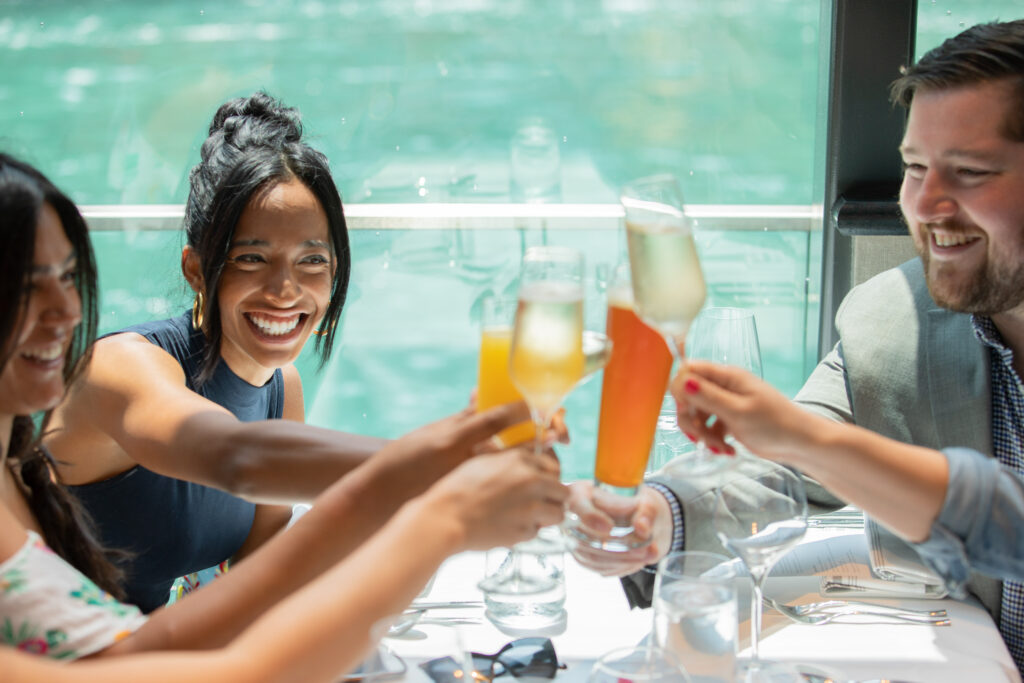 In addition to City Experiences' cruises, there are other Chicago Boat Tours available too, including Lake Michigan architecture tours, private boat charters, kayak tours, or themed architecture tours. For starters, Lake Michigan architecture tours take visitors through the Chicago Harbor Lock to get a fresh perspective of the city's structures—essentially, it's a different way to take in the skyline (see Wendella boats as an example). Meanwhile, if you wish to pursue a private boat charter, you can personalize the architecture tour to your specifications (ChicaGo By Boat is one alternative). For those who want to jump right into the water to get up-close and personal guidance near the shoreline, kayak architecture tours (such as Urban Kayaks) might be what you're after. But you're sure to get wet, so dress accordingly and follow all of the guides' rules of the river for safety and comfort. Themed architectural tours will cater to those who are seeking a category experience—history, modern, or architect-specific tours—it's best to select what intrigues you the most. For example, if education is your thing, a tour led by the Chicago Architecture Center's docent volunteers might be a good option.
Insider Tips for Choosing the Perfect Chicago Architecture Cruise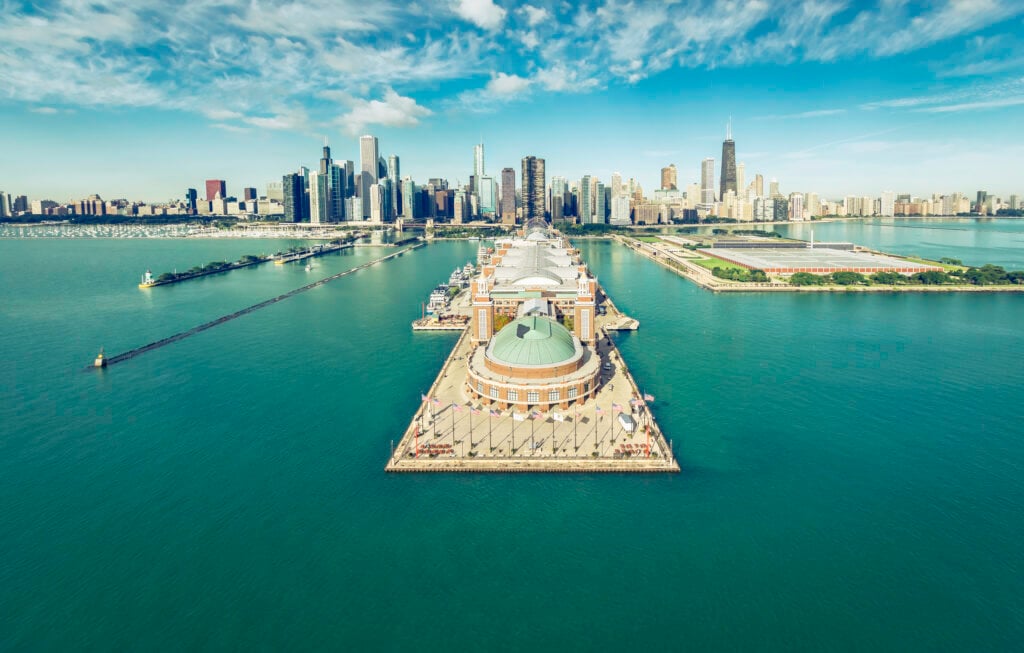 When determining the ideal Chicago architecture cruise for you, there are several factors to consider, including the best time of year, the best time of day, the duration, what to pack, your group size, and any accessibility/mobility issues. For the best time of the year, it's important to consider what weather appeals to you most, and what's within your budget. Summer is the city's peak tourism season, and while the temperatures may be ideal…the budget for a visit may not be. The time of day depends on whether you are a morning or night person, and whether you crave daylight diversions or nighttime excursions. While some tours are under 90 minutes, others may last 3 hours or longer; and even though cruises run at a slower or average pace, speedboat tours really pump up the adrenaline rush. As for what to pack, a light jacket, comfortable shoes, and sunscreen definitely make great travel companions. How you prefer to cruise is up to you but take duration into consideration before you book. If you're a couple, a couple of friends, or an entire family, it's also important to take the number of people in your group into consideration before you board any boat—especially if you want to be guaranteed seats together. That may incur an additional cost to reserve, but it's well worth it if that's how you prefer to travel. As for accessibility and mobility considerations, cruise operators always do their best to be accommodating, so just make sure you are always clear about your limitations before booking and boarding.
What to Expect on a Chicago Architecture Cruise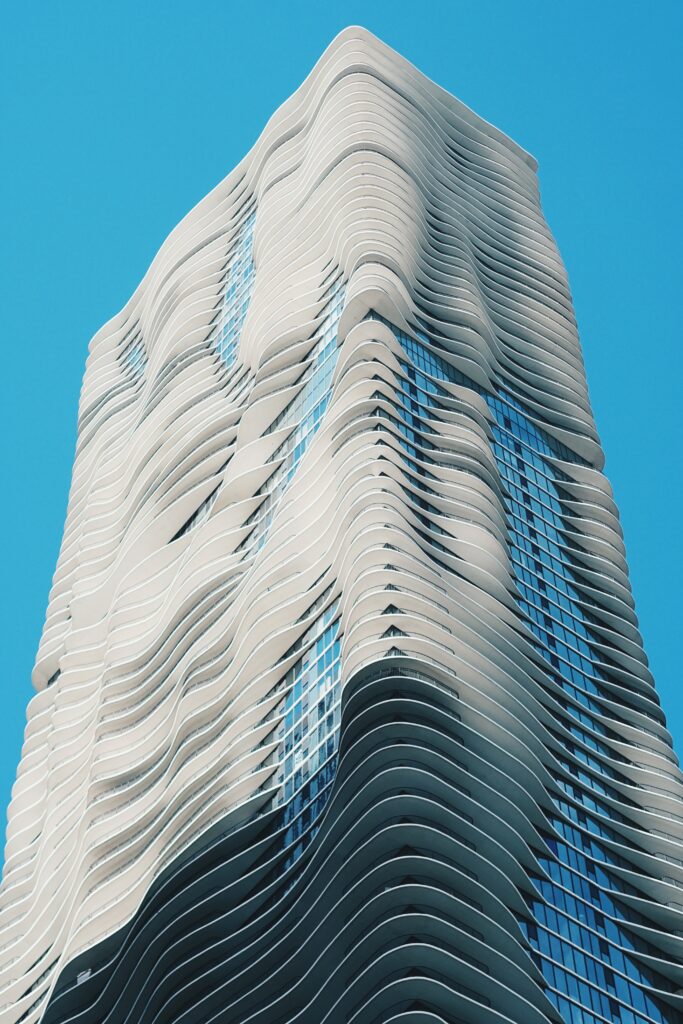 Chicago architecture cruises will always strive to highlight the city's iconic sites and landmarks because isn't that why you booked a boat? That often includes everything from the Museum Campus, Magnificent Mile, and Grant Park to the Tribune Tower, Wrigley Building, and the Wilco Building. Of course, the diversity of architectural styles in Chicago is what often inspires awe for enthusiasts, experts, and amateurs alike. A few of these include the Chicago School (also known as Commercial Style denoted by steel-frame construction and showcased in structures such as the Heyworth Building); the Second Chicago School (more modern and signified by tube-frame structures such as the John Hancock Center); Prairie School (Midwestern in flavor, lying low and flat with an emphasis on horizontality such as the Robie House); Late Modernism (all about shape and pattern, made primarily of glass and steel such as the Willis Tower); Millennium Modern (gravitates toward building forms and the natural world such as the Jay Pritzker Pavilion); Art Deco (clean, streamline lines with bold ornamentation such as the Palmolive Building); Postmodernism (features unusual colors and creative use of them such as the James R. Thompson Center); and the International Style/Miesian Modern (rendered in steel and glass and all about having a massive impact on proportion and scale such as S.R. Crown Hall). Additionally, Bungalows, Two-Flats, and Graystones are also signature styles found throughout the city. Examples can be found on Logan Boulevard and Lawndale Avenue.
Architects of Chicago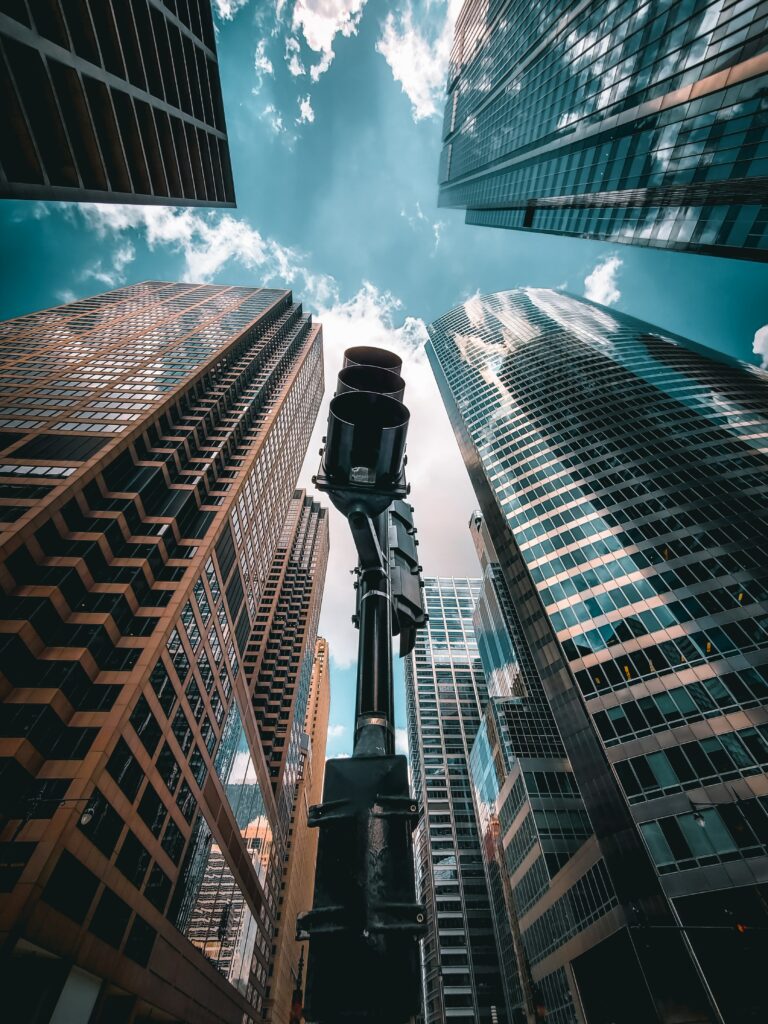 The key architects you'll discover in Chicago who made the city what it is today, include a few of the names you probably already know including Frank Lloyd Wright, Louis Sullivan, Jeanne Gang, Bertrand Goldberg, William Lebaron Jenney, and Ludwig Mies van der Rohe. According to Urban Matter, their influence helped define the Chicago skyline, and their work often expanded to other cities too. For example, Wright—who is hailed for the Robie House and the Rookery Building—also designed the acclaimed Guggenheim Museum in New York City. What's unique about Chicago's skyline is that it's one of the tallest in the world. Home to four of the United States' eight tallest buildings, it's a magnificent sight to behold that also includes the world's tallest woman-designed building—the St. Regis Chicago—designed by Jeanne Gang, as mentioned on Discover Walks. Gang actually bested herself with this structure, having first achieved that title with the Aqua Tower.
How to Prepare for Your Chicago Architecture Cruise
To prepare for your Chicago architecture cruise wear comfortable clothing and shoes, be sure to bring an extra jacket (light or heavy depending on the season), and a hat and sunscreen if you plan to catch some rays. Taking pictures is a must for those who wish to capture the moment (and we can't think of anyone who wouldn't!), so whether it's for the Gram or your grandma, make sure you seek out a quick primer on your phone or camera for lighting tips and tricks that focus on daytime and/or evening adventures. While some cruises will permit you to BYOB and bring snacks, others offer both of those amenities on board. Check with your provider about what's permitted and then plan accordingly for your experience. As with any major city, free parking is available in some areas (although it might be tricky…) and parking garage prices will vary. So public transportation can often be an easier way to navigate the area, and the CTA (Chicago Transit Authority) offers both bus and train service in and around Chicago.
Combining Your Architecture Cruise with Other Chicago Attractions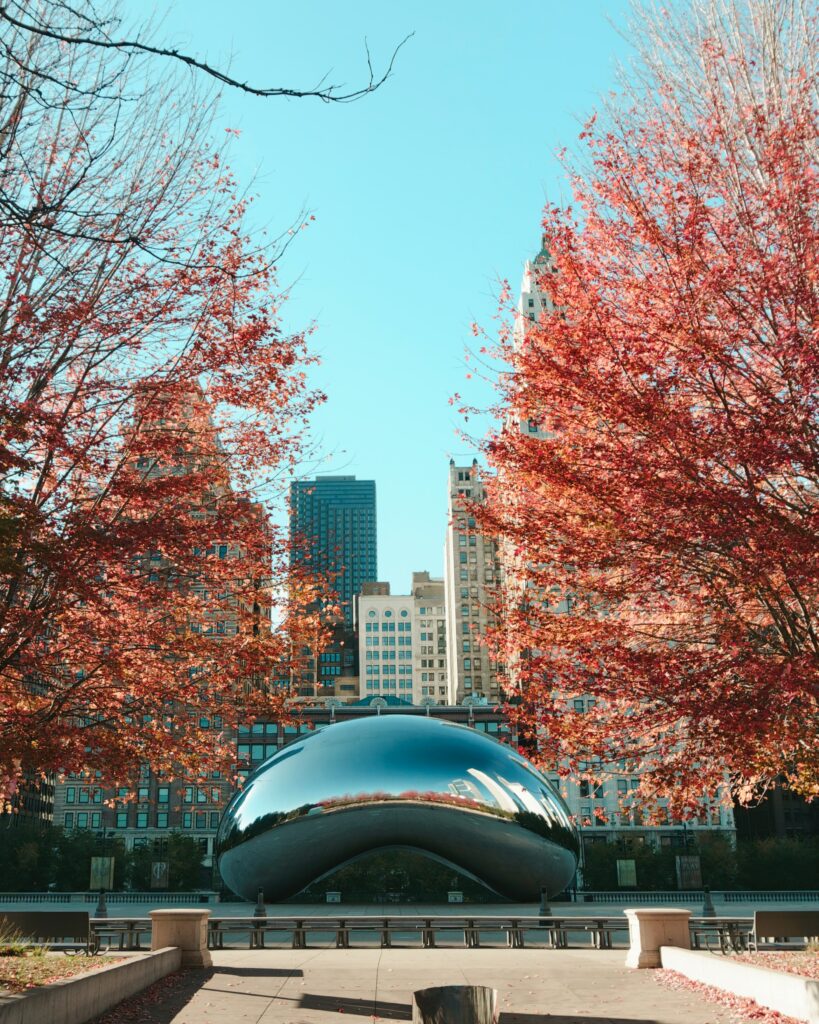 An architecture cruise around Chicago is definitely a highlight for visitors (and some locals) to enjoy when in the region, and as mentioned on TimeOut, there are also plenty of attractions you can add to your itinerary. Whether it's the Art Institute of Chicago or the Chicago Theatre to take in some culture, the Lincoln Park Zoo or Shedd Aquarium for a host of cool creatures, the Garfield Park Conservatory for all things plants – or Millennium Park to see the Bean, make the most of the outdoors, and check out the Frank Gehry–designed Jay Pritzker Pavilion. For baseball fans, it's most likely historic Wrigley Field, and for outdoor enthusiasts, it's Navy Pier or popular walking spots such as the Chicago Riverwalk and the Lakefront Trail.
Speaking of walking, architecture walking tours are available as well, and there are several museums and galleries that focus on that subject too (like the previously mentioned Chicago Architecture Center above). We'd be remiss not to tell you about a few of the special events and festivals related to architecture that take place in the city throughout the year. Two examples example are the Chicago Architecture Biennial beginning in September and Open House Chicago, which takes place in mid-October.
The Art of Architecture
Chicago is a city defined by its architecture and its stunning waterside location. The architecture defined this destination, and when you embark on cruises and boat tours, you get a firsthand look at how it all comes together, becoming fully immersed in everything it has to offer. Touring on the water provides a unique experience to appreciate all of Chicago's architectural wonders and the inspiration such innovation can invoke. While our cruises aren't your only choice in town, we certainly offer a wealth of advantages when you ride with us, and we're always happy to provide any guidance you seek!