Christmas time is here… and there's no better place to embrace the yuletide spirit than in the historic city of Boston, Massachusetts. The city's rich heritage and tradition, vibrant arts scene, and picturesque harbor make it an ideal canvas for celebrating the holiday season. This year, why not make your holidays truly special by embarking on a magical journey with City Cruises, experiencing the enchantment of the season in a completely new way, onboard a luxurious yacht?
A Beautiful Boston Christmas in 2023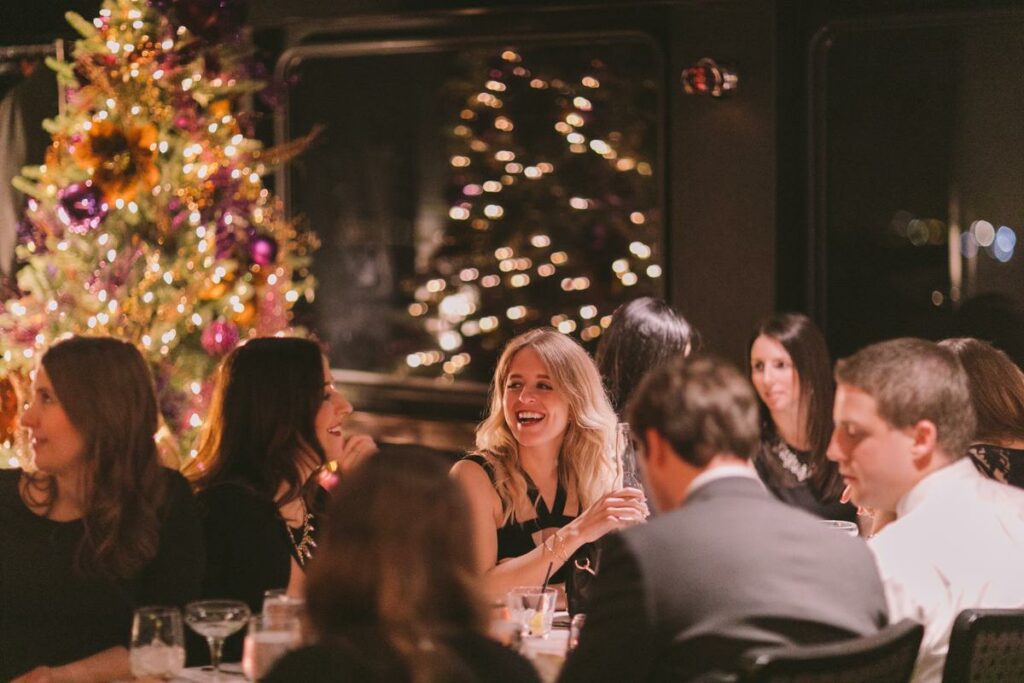 Boston, known for its pivotal role in American history and brimming with colonial charm, is the perfect place for Christmas celebrations. As the city decks its halls and the winter chill descends, Boston's iconic Freedom Trail ignites with holiday cheer. To kick off the season in grand fashion, be sure to attend the 80th Annual Boston Common Tree Lighting, the lighting ceremony of the city's official Christmas tree and the trees throughtout Boston Common and the Public Garden.
Looking to get the holiday shopping started, then look no further than "Seaport's popular European-style Winter Holiday Market at Snowport", according to Boston Discovery Guide. "The market showcases 120+ small businesses selling art, jewelry, home goods, apparel, and other gifts and crafts, plus seasonal treats such as hot chocolate, freshly-made waffles, craft beer, and more from 19 different food and beverage spots." And there is always time for a Christmas show, and what better than Beantown's take on an all-time classic Boston Ballet: The Nutcracker!
'Tis the Season to Dine on Boston's Waters for Christmas with City Cruises
The holiday season often involves navigating crowded malls and stores in search of the perfect gift, leaving us with endless to-do lists and little time for relaxation. During the holiday hustle and bustle, it's essential to set aside moments to enjoy the company of loved ones. What better way to do that than on the water? Leave the prepping, cooking, and cleaning to City Cruises, and step aboard a Premier Dinner Cruise on Odyssey at some point over the holiday season. The sleek and modern Odyssey is perfect for celebrating with friends and family. You'll enjoy upscale dining via a chef-prepared plated dinner, and live DJ entertainment, all from our cozy climate-controlled interiors. Take advantage of the full bar and pop out on the open outdoor decks to take some family photos with the Boston skyline as your backdrop.
Santa Claus is Coming to Beantown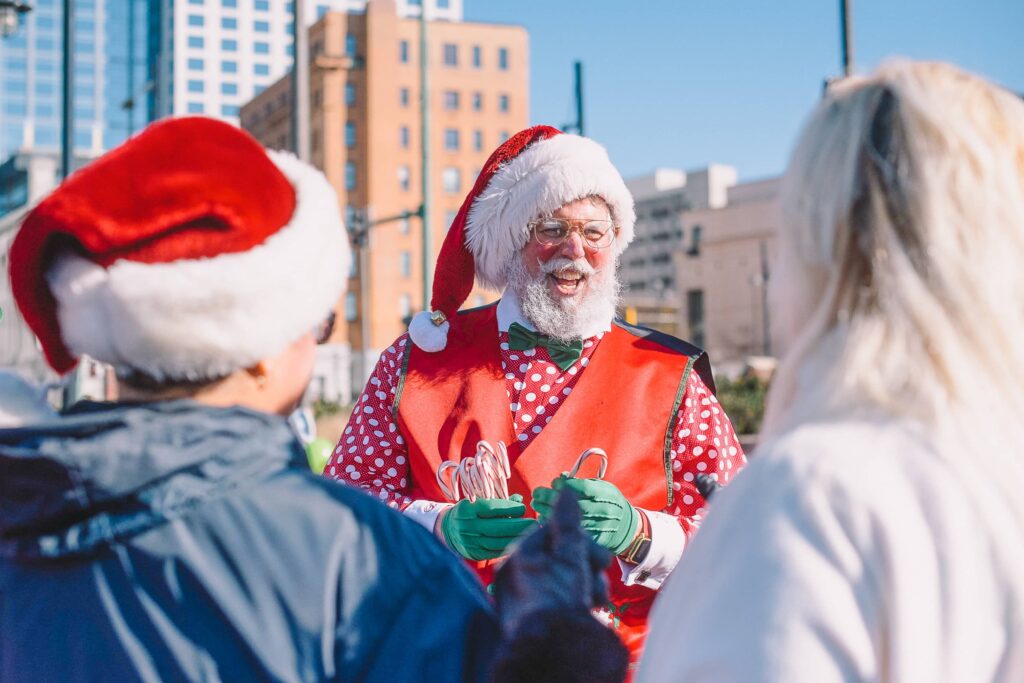 He's making a list, and checking it twice – that's right, Santa Claus himself will be setting sail from Boston this holiday season! Delight the whole family with the Boston Brunch with Santa Cruise. This special lunch with St. Nick includes holiday music, kid-friendly treats, and onboard entertainment that brings the magical holiday season to life. Let your little ones get their pictures taken with the man in the red suit, and create lasting family memories and traditions. The cruise includes a chef-prepared brunch buffet featuring Breakfast Pastries, Breakfast Meats, Scrambled Eggs, French Toast, Birria Style Chicken, Oven Roasted Salmon, and a Kids' Station.
Dreaming of a White Christmas Brunch in Boston
Like many cities across the Northeastern United States, Boston knows how to put on for the holidays! The city's historic neighborhoods are adorned with festive decorations, and colorful lights, making for a picture-perfect Christmas setting. And what better way to take it all in than on the water for a Boston Premier Brunch Cruise on Odyssey. This afternoon brunch cruise is ideal for group and family celebrations, as you take in panoramic views of the historic Boston Harbor. Enjoy a delicious menu featuring breakfast and lunch favorites such as Scottish Smoked Salmon, French Toast, Breakfast Meats, Baked Orecchiette Pasta, Greek Salad, and Hand Carved Tri Tip Steak. OH, and don't forget about the full bar that's available, so you can toast to your loved ones for a Merry Christmas and Happy New Year.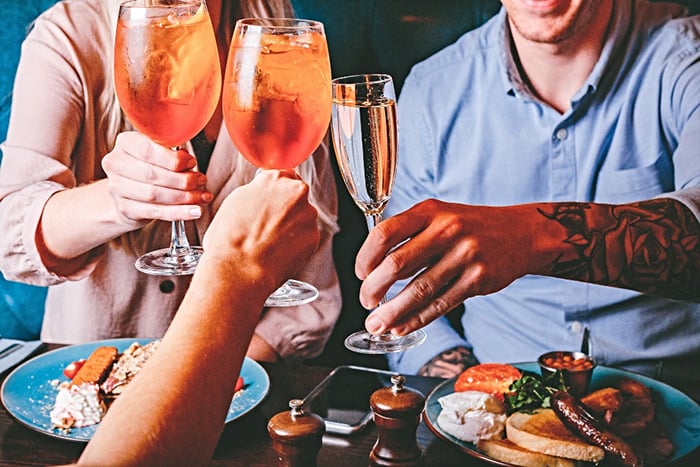 Book Your New Boston Christmas Traditions with City Cruises Today
With a multitude of cruise options, City Cruises ensures that your holiday celebration is nothing short of spectacular. No matter which cruise you choose, you'll be treated to top-notch service, delectable cuisine, and breathtaking views. The holiday season is the perfect time to create lasting memories, and City Cruises provides the ideal setting to make it happen. This year, elevate your holiday celebrations and embark on a truly magical journey with City Cruises Boston.