Bottomless brunch has become a popular choice for visitors to York, offering a delightful combination of delectable food and unlimited drinks. Whether you're seeking a traditional English breakfast or innovative vegan options, York's brunch scene has something for everyone. Join City Experiences as we take you on a journey through the best bottomless brunch spots in York, where you can savour mouthwatering dishes and enjoy free-flowing libations.
Top Bottomless Brunch Spots in York
Lucia Wine Bar & Grill, an establishment exuding glamour and style, is a restaurant, lounge, and vintage champagne bar that has gained popularity in Northern cities like Hull, Harrogate, and York. Renowned for its meticulously crafted Italian cuisine and beautifully crafted cocktails, Lucia has solidified its reputation as one of the top destinations for bottomless brunch in York. From noon to 4 pm daily, Lucia offers an exquisite bottomless brunch experience priced at £45 per person. Indulge in 90 minutes of unlimited drinks while relishing a delectable starter and cheesy Italian pinwheels to share with your friends.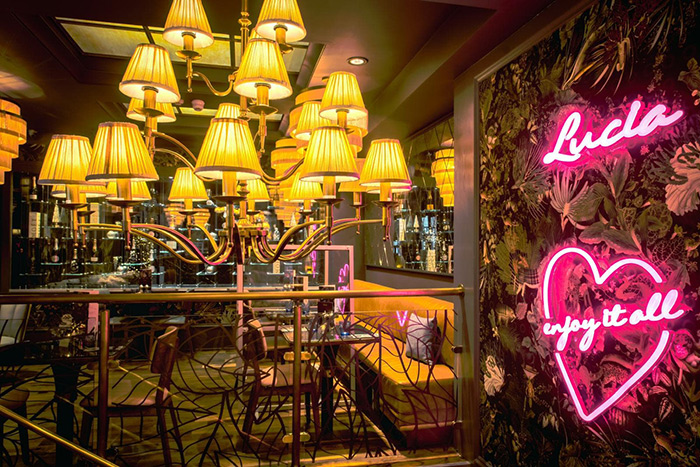 Immerse yourself in the enchanting world of Impossible's circus-themed Wonder Brunch, hosted within a remarkable Grade II listed building. Prepare for a brunch experience filled with joy and excitement, all for the price of £35 per person. Delight in a small plate, a side of your choice, and a generous 90 minutes of bottomless beverages. Step into the world of Wonder Brunch at Impossible York and revel in the unforgettable circus-themed atmosphere, exceptional cuisine, and bottomless merriment. It's an experience not to be missed.
Look no further than Plush Cafe if you're seeking one of the most Instagrammable destinations for bottomless brunch in York. With its swing seats, abundant greenery, and vibrant neon lights, Plush Cafe has perfected the art of aesthetics. Prepare to be captivated by the cafe's three themed rooms: the enchanting floral Garden Room, the chic and art deco-inspired Neon Room, and the cosy, cushion-filled Bohemian Room. The bottomless brunch experience at Plush Cafe starts at £29.50 per person, granting you the pleasure of indulging in a delectable brunch dish alongside bottomless servings of Prosecco, mimosa, apple spritz, and pineapple spritz. However, for those looking to take their experience to the next level, you have the option to upgrade to bottomless cocktails for £35 per person. Trust us, the cocktails are worth every penny.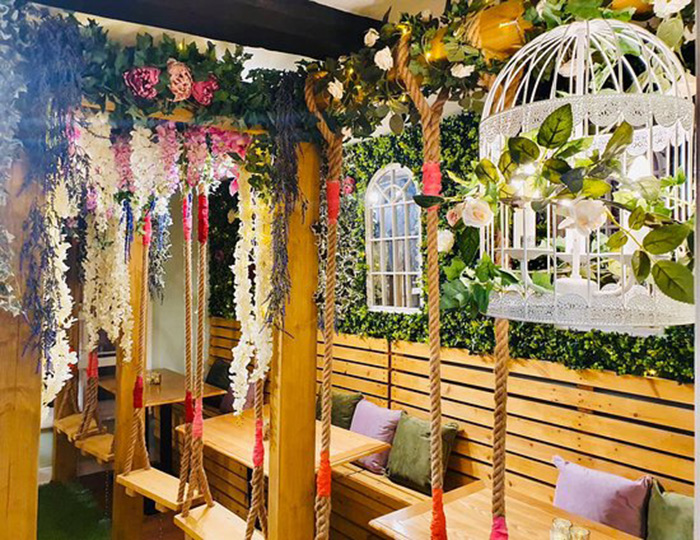 Nestled in the heart of York, The Botanist boasts a charming rustic decor and a diverse menu that caters to all tastes. Indulge in their bottomless brunch, where you can relish classic dishes like eggs Benedict or try their unique twists on brunch favourites. Pair your meal with unlimited drinks, and you're in for a treat.
For a taste of history and stunning riverside views, head to Pitcher and Piano. This iconic pub and restaurant offers a range of classic brunch options, including hearty British favourites. As you sip on your bottomless drinks, take in the picturesque scenery and soak up the rich heritage of York.
Traditional and Innovative Brunch Dishes in York
York's bottomless brunch scene is renowned for its diverse range of traditional and innovative dishes. Indulge in the classic full English breakfast, featuring bacon, eggs, sausages, baked beans, and more. Delight in eggs Benedict, with perfectly poached eggs, hollandaise sauce, and your choice of toppings like smoked salmon or spinach. If you prefer vegan options, many brunch spots in York cater to plant-based diets, offering creative dishes such as avocado toast, vegan pancakes, and tofu scramble. Whatever your culinary preferences, York's brunch scene has something to satisfy every appetite.
To make the most of your bottomless brunch experience in York, we recommend following these tips:
Book ahead: Bottomless brunches in York tend to be popular, so it's advisable to make a reservation in advance. This ensures you secure a table at your preferred spot and guarantees a seamless dining experience.
Arrive on time: Be punctual for your brunch reservation to maximise your dining time. This ensures you have ample opportunity to savour the delicious food and make the most of the unlimited drinks.
Pace yourself: With unlimited drinks on offer, it's important to pace yourself and drink responsibly. Enjoy the libations in moderation, allowing you to fully appreciate the flavours and ambiance of your chosen brunch spot.
York's bottomless brunch scene offers a delightful experience for food enthusiasts and brunch aficionados alike. With an array of top-notch spots to choose from, you can indulge in mouthwatering dishes and sip on free-flowing drinks, creating lasting memories. Make sure to book your dining experiences with City Experiences to ensure an unforgettable brunch adventure in York. Bon appétit!
FAQs:
What are the usual hours for bottomless brunch in York?
The usual hours for bottomless brunch in York vary depending on the restaurant and the day, but most brunches take place on weekends from late morning to early afternoon. Check the specific restaurant website or local information for details and booking options.
Are reservations required for bottomless brunch in York?
Reservations are usually required for bottomless brunch in York, especially for popular spots and during peak times. Check the specific restaurant website or local information for details and booking options.
What is included in the bottomless drinks for York brunch?
The bottomless drinks for York brunch usually include unlimited refills of certain alcoholic or non-alcoholic drinks, such as mimosas or Bloody Marys. Check the specific restaurant website or local information for details and options.
Can I bring my children to bottomless brunch in York?
Children are usually allowed at bottomless brunch in York, but check the specific restaurant policies and regulations for details and age restrictions. Some restaurants may have separate children's menus or pricing.
Is parking available near the York bottomless brunch spots?
Yes, parking is available near the York bottomless brunch spots, but it can be limited and busy during peak times. Consider using public transportation or walking for a more convenient experience.