A bachelor party should be a monumental affair. It signifies a milestone before a wedding and is an excellent option for spending time with the groom and other groomsmen. Instead of heading to the bar, you may want to consider a bachelor party cruise for a unique venue idea!
There are many reasons to consider booking a bachelor party cruise instead of bar-hopping. For example, a party cruise is a great option if you want to travel but have a tighter budget. Often, cruises are cheaper than purchasing flights, accommodations, activities, and meals separately.
If you're opting for a daytime or evening party cruise instead of a weekend or week-long getaway, you can feel as if you've been transported to a nearby oasis without the travel fees. Below, you'll find a guide on some of the top bachelor party cruise options.
Best Cruise for a Bachelor Party
Here are some of the best cruise options for a bachelor party. Remember that most cities have their own offerings for a bachelor party cruise. Do proper research to find the best option for where you are located or where you plan on spending the bachelor party (if you're traveling).
City Cruises offers a large selection of fleets in top cities like Chicago, Baltimore, Long Beach, and New York. Each city has its own group of ships, allowing you to alter the cruise based on your needs. Smaller vessels are excellent for more casual bachelor parties. Larger ships can hold a few hundred people and are great for elegant soirees. If you don't need the whole boat to yourself, they also offer exciting public cocktail cruises.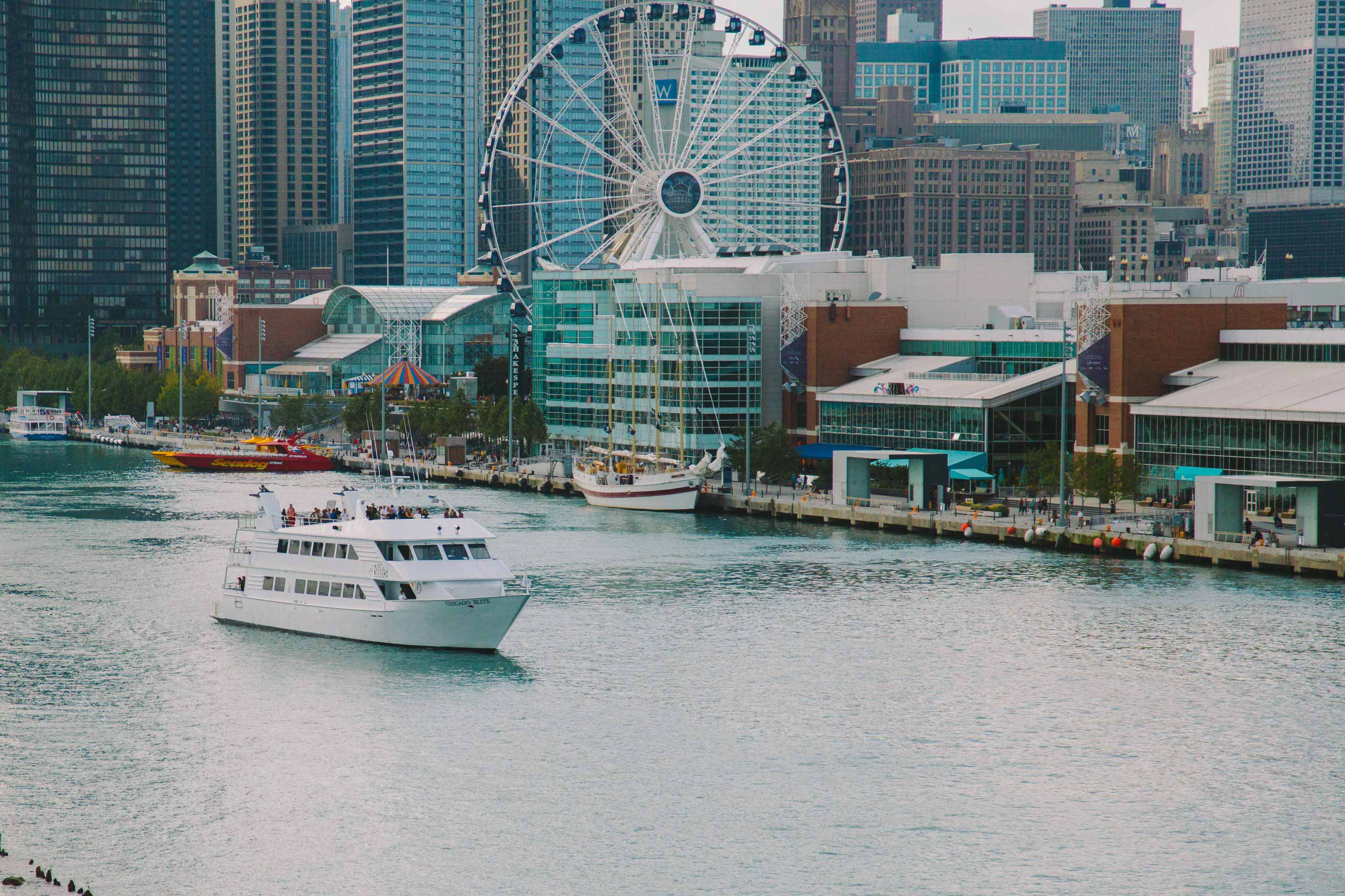 Viator features an excellent array of day cruises you can utilize for a bachelor party. These day cruise options include sunset boat rides, adventure cruises, and even a few dog-friendly options. These cruises occur in many cities, ensuring you'll be able to find at least a few options near you.
Destination Bachelor Party Cruises
If you don't have the time to plan out a destination bachelor trip, a bachelor party cruise can be an excellent option. By selecting an extended excursion, you'll find everything is planned for you. All you need to do is select the date and cruise company and book the tickets.
Carnival offers a long list of options for international travel. You can elect to spend a few days on a cruise or even a few weeks. You can travel to locations such as the Bahamas, Europe, Hawaii, and many other options. International bachelor party cruises are an excellent option for those who want to celebrate the groom for a longer period.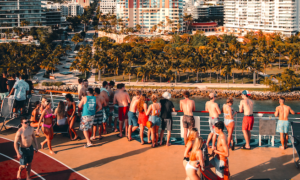 Perhaps instead of a cruise that whisks you away for a few days, you may want to experience a day-long party cruise in a new destination. If that's the case, City Cruises has an array of boat experiences throughout the United States, Canada, and the United Kingdom. You can enjoy a cruise in locations like New York, San Diego, London, Chicago, and more.
These cruises are customizable, allowing you to plan a special bachelor party that accounts for the groom's interests (such as specific excursions).
How to Have a Bachelor Party on a Cruise
There are many ways to have a bachelor party on a cruise ship. It depends on the interests of the groom and groomsmen. Here are a few tips that you can use while planning a bachelor party.
Consider Matching T-Shirts
Matching t-shirts serve a dual purpose during a cruise. Firstly, it's an excellent way to be festive for the occasion. It's also a great way to keep track of the attendees, especially on a larger cruise with other people.
Toast the Groom
Having a speech ready for the groom on the cruise is a great way to show appreciation for their friendship and inclusion in their wedding. While not necessary, it's a nice sentimental activity that everyone will appreciate.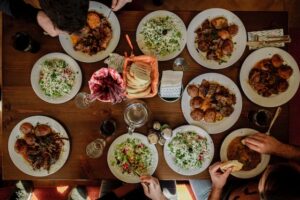 Eat Dinner Before Drinking
If you're going on a shorter party cruise that only lasts a few hours, you must stop for a filling meal before imbibing on the cruise. Being properly fed will help everyone feel their best during the party cruise.
Bachelor Party Cruise: Planning the Event
The first step in planning a bachelor party cruise is deciding the time frame for the event. Are you looking to celebrate for one night, day, weekend, week, or month? Once you decide on the time frame, you can continue planning the event.
Next on the list is deciding which cruise ship you want to use for the bachelor party. If you elect a longer excursion, all the meals, entertainment, and activities will be planned for you. Otherwise, a day-long trip will allow you to customize the bachelor party to your liking.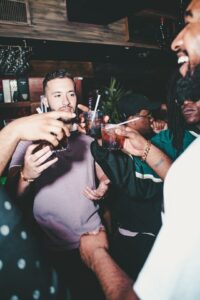 FAQ:
What is a b2b cruise?
Some people prefer to spend their bachelor parties on b2b cruises, otherwise known as back-to-back cruises. This includes booking two cruises (on the same or a different ship) in a row. So, as soon as you get off the first boat, you head to the second boat and enjoy another cruise. This works for both day cruises and extended cruises.
Are there one-way cruises?
Yes, there are one-way cruises that you can take! However, these cruises typically take you to or from the mainland. For example, there's a one-way cruise between Vancouver and Seattle. These one-way cruises are a great way to get to your destination bachelor party while simultaneously enjoying a bachelor party cruise.
Most major cruise ship companies offer this as an option. Remember that one-way cruises do not go to all locations, so ensure you do proper research before booking a cruise.
Is a repositioning cruise worth it?
A repositioning cruise is worthwhile for those looking to save a few bucks on a cruise. This type of cruise occurs when a cruise company wants to make up costs while transporting the ship from one port to another. The prices for this type of cruise can be up to half off. However, you will likely not experience all of the typical amenities and benefits of a regular cruise.